Chicken and potatoes in air fryer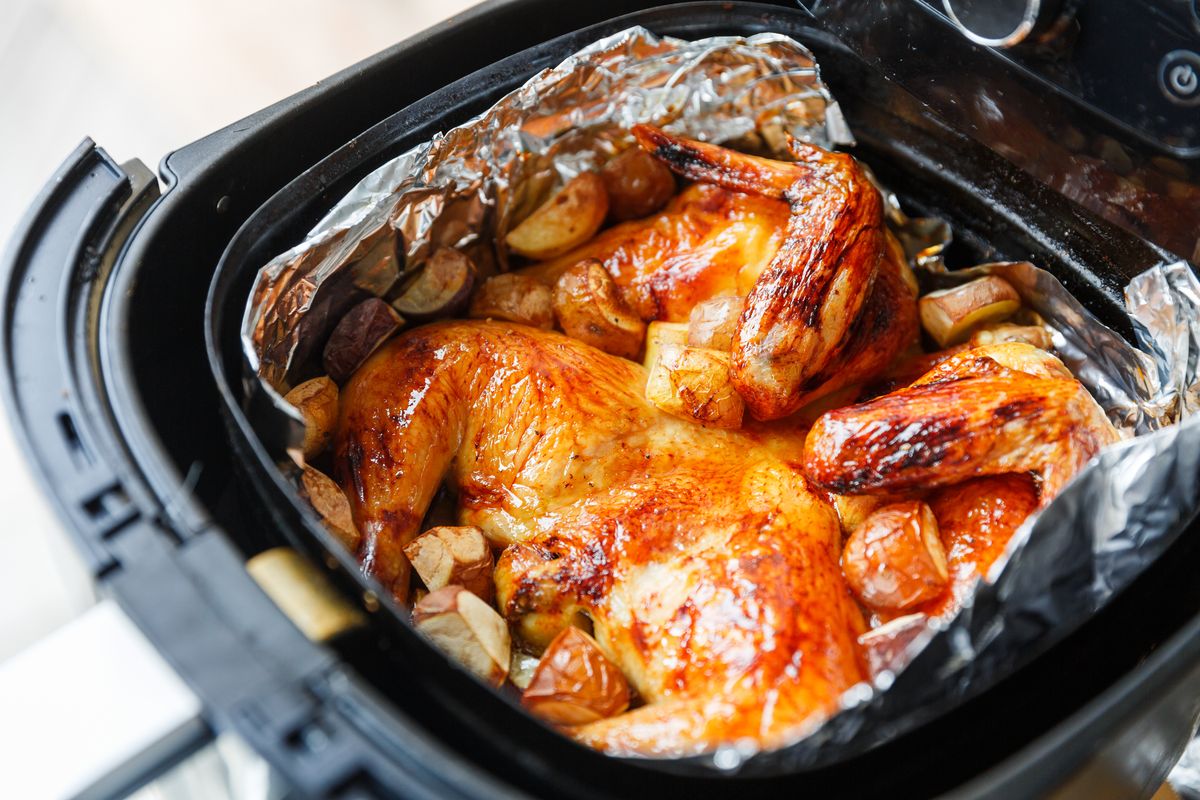 Tasty and with crispy skin, air fryer chicken and potatoes is one of those second courses that everyone can agree on.
Imagine being able to prepare the rotisserie classic at home almost effortlessly. Yes, because chicken and potatoes in the air fryer is one of those dishes that everyone agrees on, even those who have to prepare it. It is true that cooking times are quite long , for a whole chicken it will take about an hour, but the result is something unimaginable.
To speed up the preparation of the chicken with potatoes recipe in the air fryer you can also cut the chicken into pieces . The result will still be excellent, perfect if you are looking for something tasty to serve for dinner. But let's see all the steps in detail to obtain perfect cooking .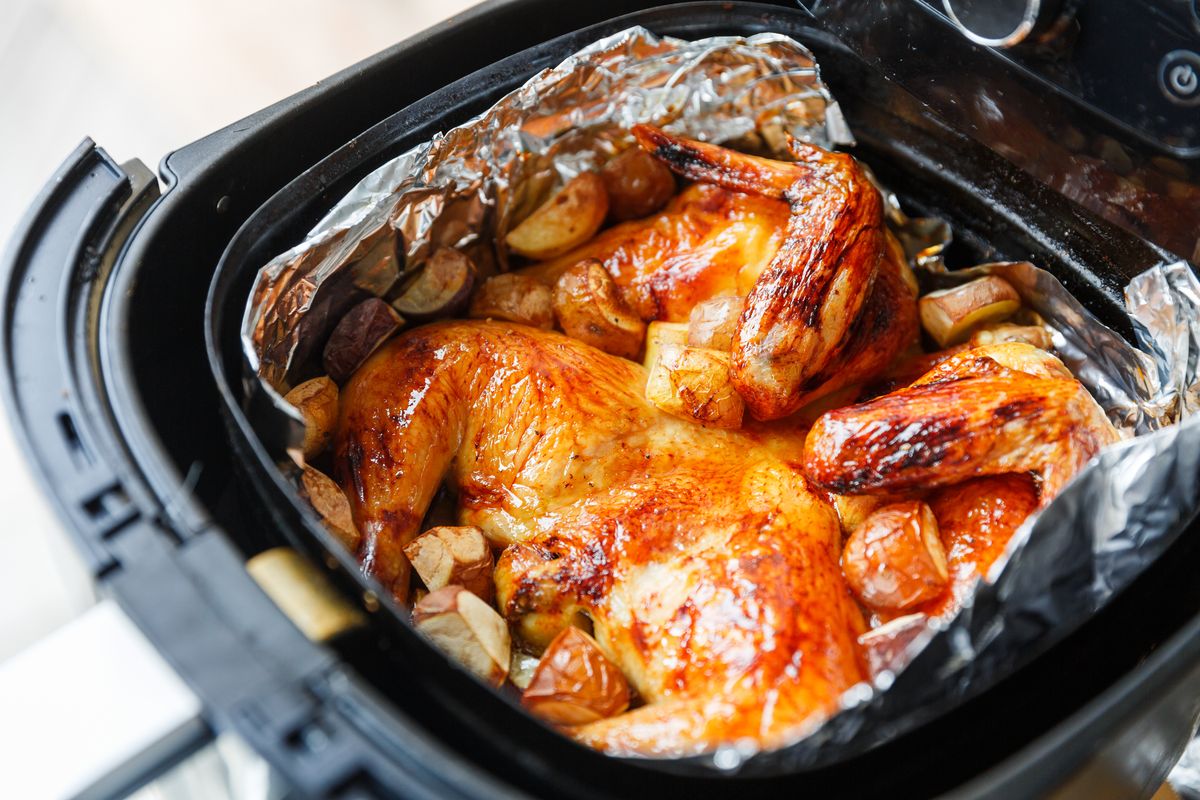 How to make air fryer chicken and potatoes recipe
First make sure the chicken is thoroughly cleaned and leave the skin on .
Finely chop the sage, garlic and rosemary and add everything to the salt. Use the preparation obtained to flavor all parts of the chicken , internal and external, massaging well.
Then season it with a couple of spoons of oil and massage again. Let it rest on a plate for about 30 minutes.
In the meantime you can dedicate yourself to cleaning and cutting the potatoes . Peel them and cut them into not too small segments.
Once the chicken is finished marinating, place it breast side up in the air fryer basket. Cook at 200°C for 30 minutes.
Then turn the chicken, add the potatoes and continue cooking for another 30 minutes at the same temperature. Times can vary greatly depending on the size of the bird but also the size of the air fryer so, before serving it, score the legs and breast to make sure it is not pink.
That's it: air fryer chicken and potatoes are ready to serve. Accompany it with some sauce or a good green salad and you're done. If you prefer to reduce cooking times, cut the chicken into pieces , dividing it into its parts: breast, thigh, upper thigh and wings and cook together with the potatoes for 30 minutes at 200°C , turning everything halfway through cooking.
Among other air fryer recipes we recommend you try air fryer chicken wings .
storage
Once cooked, the chicken will keep for a couple of days in the refrigerator , closed in an airtight container. If it dries out too much you can shred it and turn it into a delicious chicken salad.
Riproduzione riservata © - WT