Chicken breast in the air fryer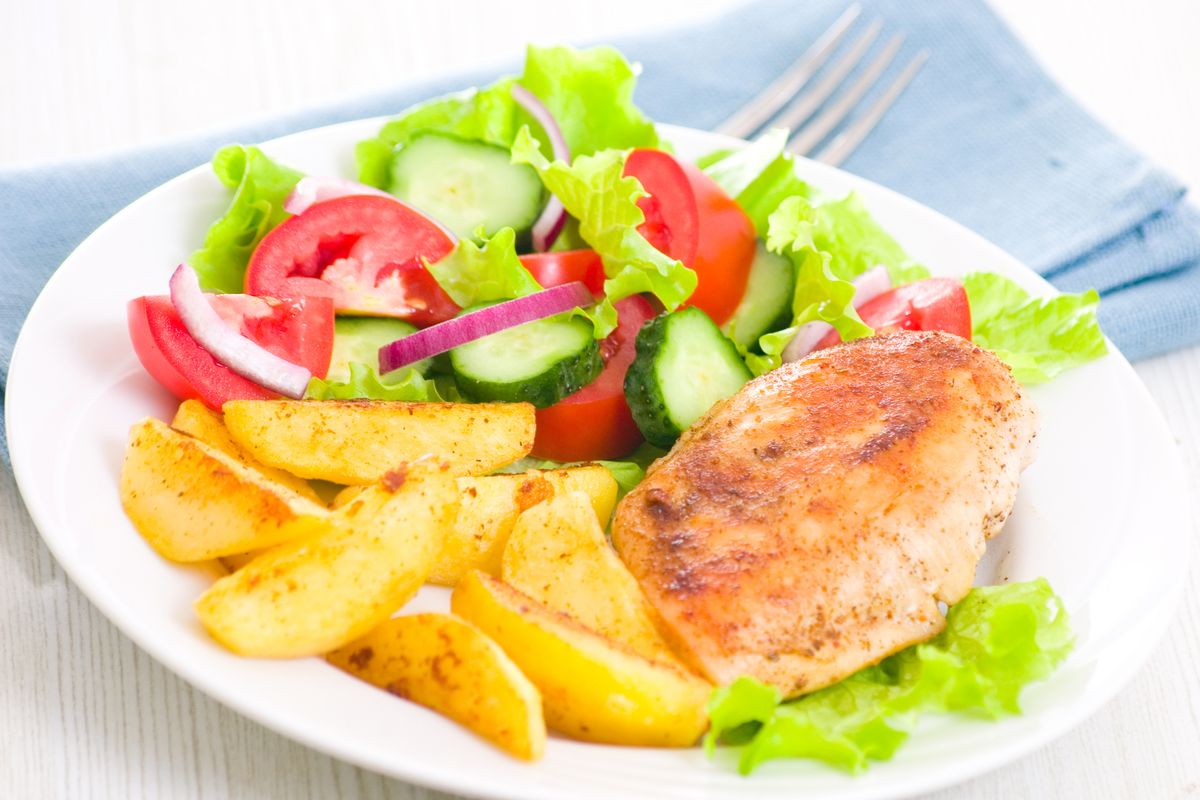 Preparing chicken breast in the air fryer is really easy and it will take less than 15 minutes before it's ready to serve.
If you also feel dry when you cook chicken, the air fryer chicken breast is the right choice for you. In fact , this type of cooking not only allows you to obtain a light chicken breast , but also a soft and juicy texture inside . The outside, on the other hand, is a real concentrate of flavor thanks to the combination of spices and aromatic herbs and crunchy crust .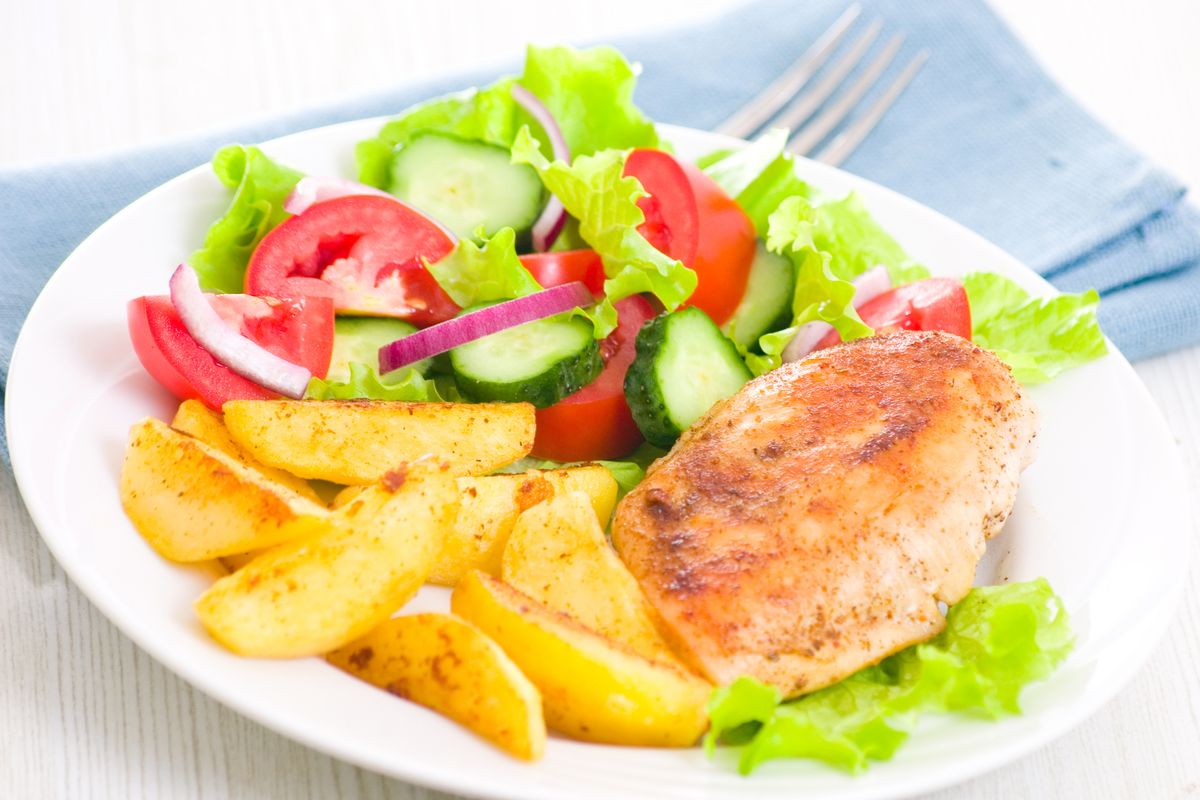 How to make air fryer chicken breast recipe
First, make sure that the chicken breast slices are not too thick or the cooking will take longer. In case you can beat them with a meat tenderizer until you get a thickness of about 1 cm.
In a dish put the chosen spices together with the salt and mix them well. "Bread" the chicken slices on both sides and place them in the basket of the air fryer. It's important not to overlap them so if they don't fit, cook them in two times.
Spray them with a couple of puffs of spray oil and cook them at 180°C for 7-8 minutes , turning them halfway through cooking. Make sure they are well cooked before serving them: times often vary from model to model.
Serve the chicken breast with a side dish of your choice. For a light dinner you can opt for a green salad, if instead you want to pamper yourself then prepare the potatoes in an air fryer and an excellent homemade mayonnaise .
storage
The chicken breast will keep for a couple of days in the refrigerator, well covered with plastic wrap. As it will tend to dry out, we advise you to use it in addition to your salads.
How to flavor chicken breast: recipe variations
You can customize the flavors of the air fryer chicken breast to suit your tastes. A combination of paprika, garlic and onion powder and dried herbs is perfect for those who like strong flavours. Alternatively, a simpler version with aromatic herbs is perfect when you're in a rush and don't know what to cook for dinner.
Riproduzione riservata © - WT