Chicken galantine: the recipe for a cold appetizer!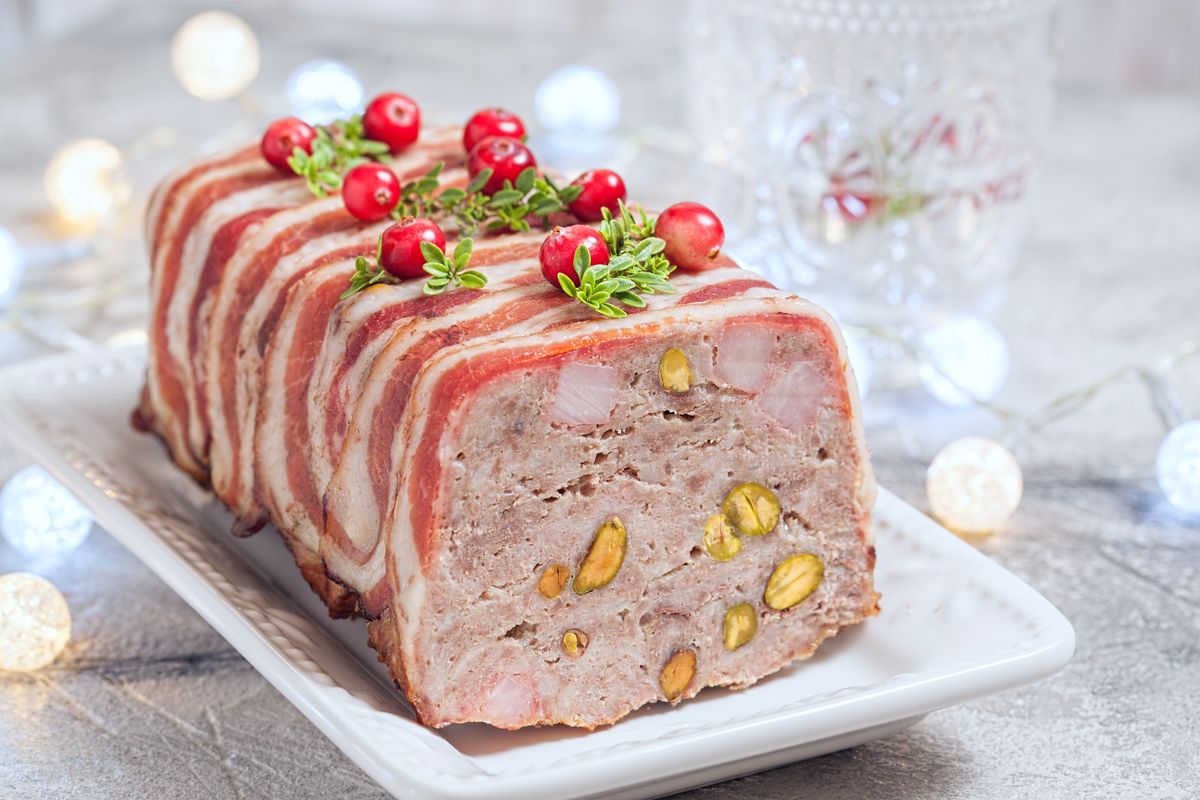 How to prepare chicken galantine enriched with bacon and pistachios, the recipe for an elegant and refined dish!
Today we offer you the recipe to prepare a delicious chicken galantine with crunchy pistachios and bacon. Galantine is nothing more than a sort of meatloaf and in some versions it is also prepared with other types of meat which is then enriched with hard-boiled eggs and vegetables . Let's see immediately all the steps of the recipe.
Let's see immediately the procedure for the recipe of the chicken galantine recipe!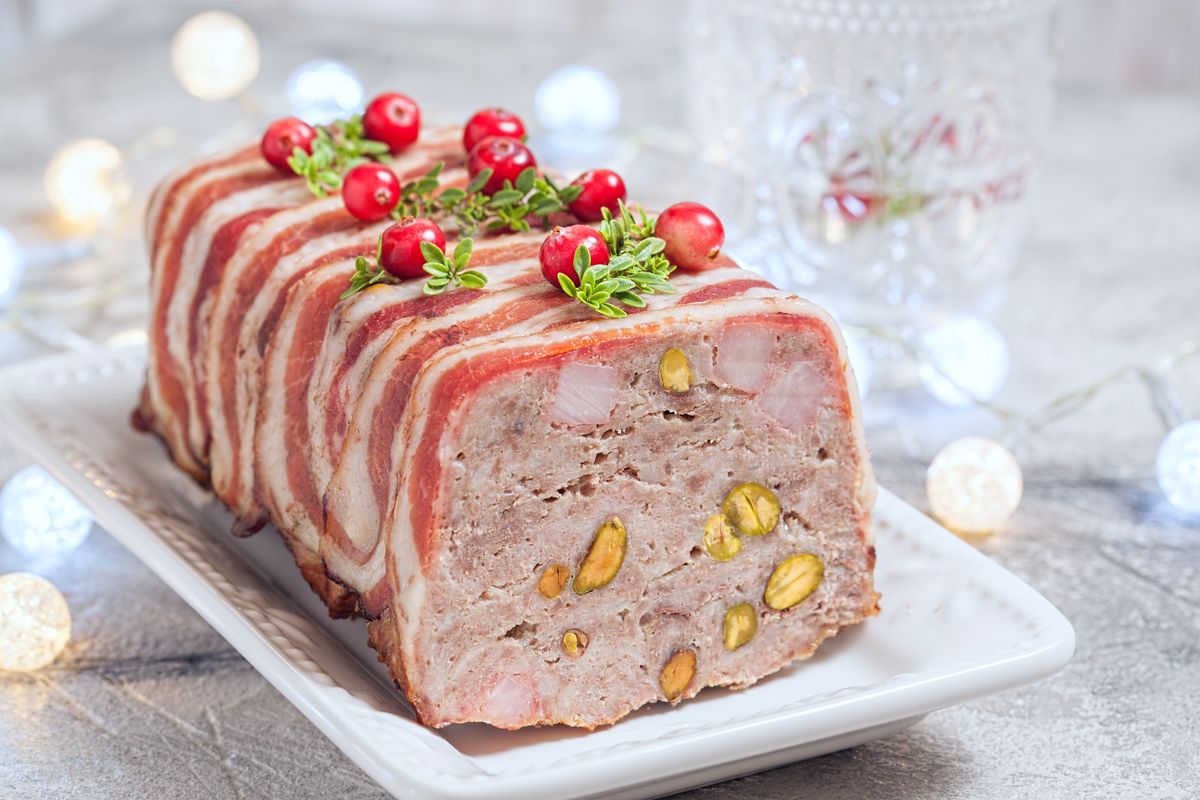 Preparation of chicken galantine
Shell the eggs and beat them in a large bowl.
Take a large bowl and put the minced chicken, crumbled mortadella, grated Parmesan, pistachios, lemon zest, salt, pepper and nutmeg inside.
Start mixing everything by adding the beaten eggs.
Take a nice sheet of baking paper and distribute the sliced ​​bacon on the surface.
Distribute the meat mixture on top, compact well as if you were making a meatloaf and wrap everything in baking paper.
Tie the edges tightly with kitchen twine and immerse the roll in a pot of hot water and cook for 30-40 minutes.
When cooked, remove the galantine from the pan, prick the baking paper then place a weight on top of the meat to ensure that the liquids come out as it cools and the meat compacts perfectly.
Remove the now cold meat and cut into slices before serving with sauces of your choice. Enjoy your meal!
Another recipe to try is chicken with lemon and olives .
storage
We recommend keeping the appetizer with gelatin for a maximum of 2-3 days in the fridge . Freezing in the freezer is not recommended.
Riproduzione riservata © - WT