Chicken nuggets in teriyaki sauce: tasty and delicious main course!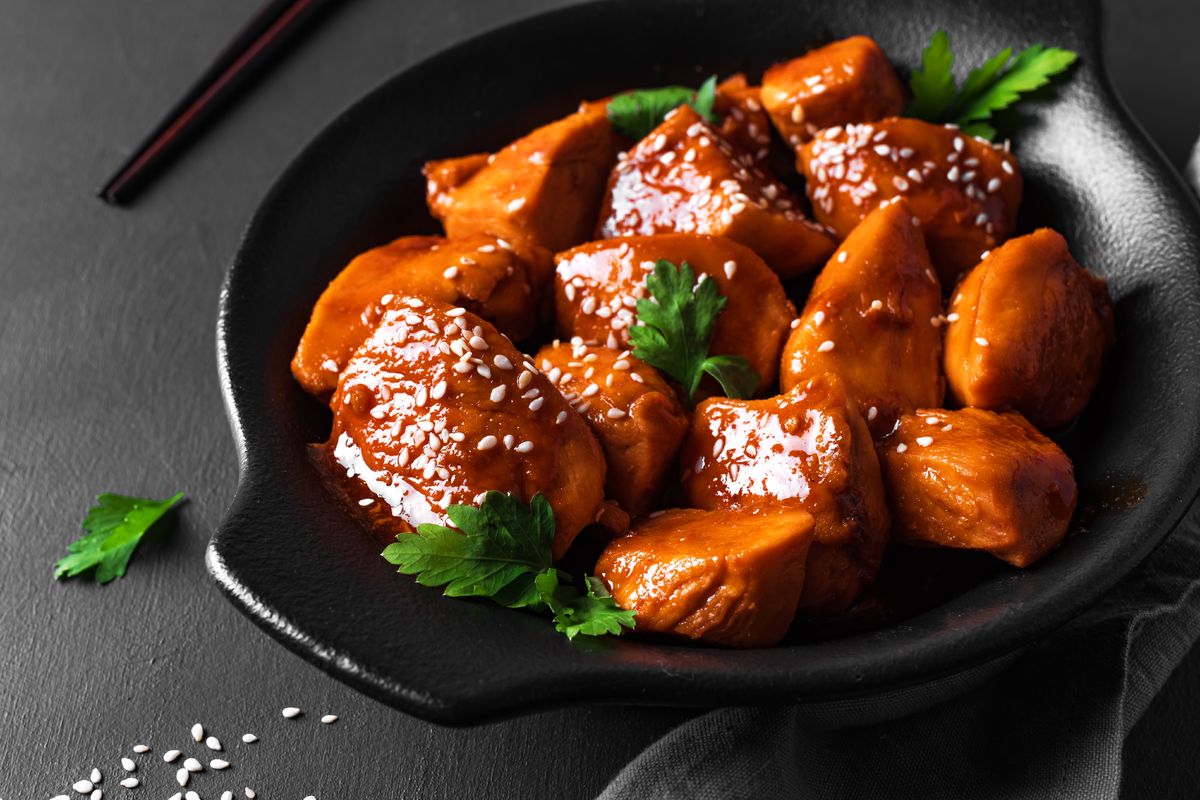 The teriyaki chicken is delicious, a dish inspired by the Asian culinary tradition and in particular by the Japanese one. Here's the recipe!
Teriyaki chicken is a white meat dish that is very simple to prepare and typical of Japanese cuisine. The preparation is characterized by the use of teriyaki sauce, an oriental sauce which gives the meat a unique taste, sweeter than soy sauce and thicker (but equally good) and is perfect for this preparation, but also for marinating (we will explain how to proceed with this variant too) or to glaze white meat or fish. Let's see immediately all the steps of the recipe.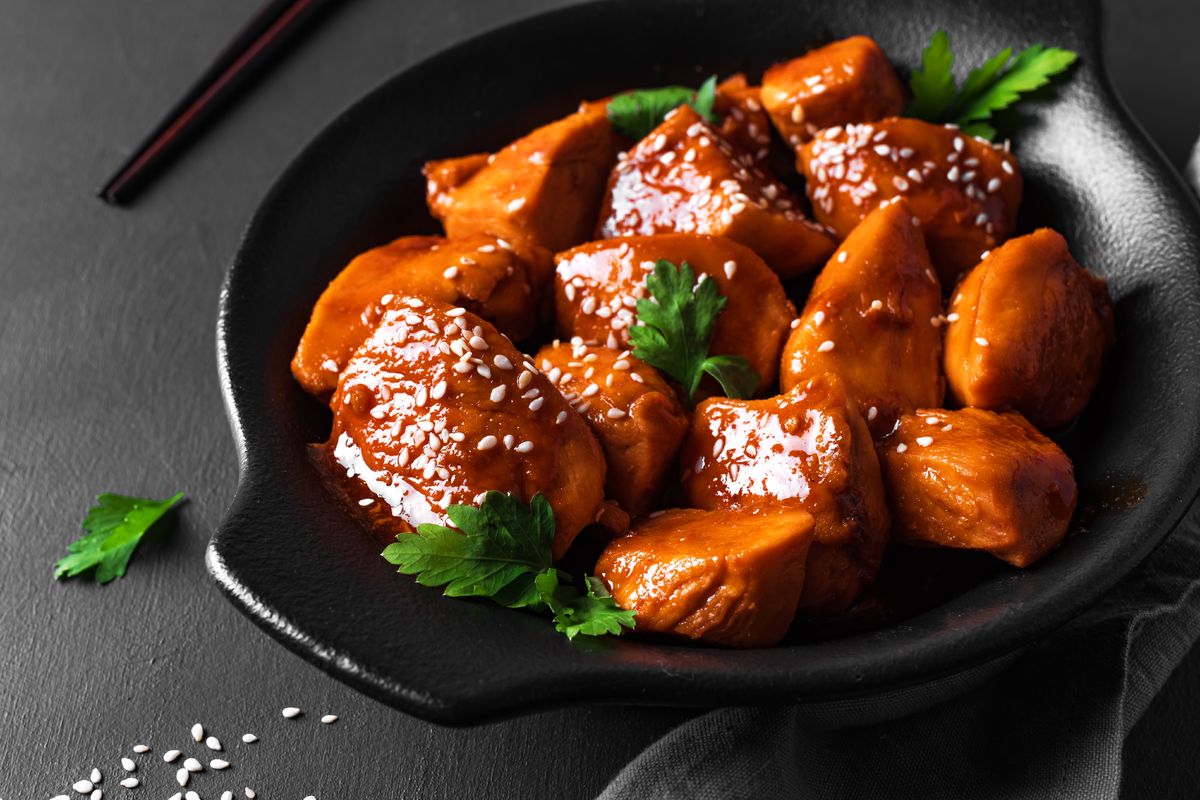 Preparation of chicken in teriyaki sauce
First, let's prepare the sauce. Combine the soy, the mirin and a spoonful of sugar in a saucepan and put it on the fire over low heat . Let the sugar dissolve well, then turn off the flame and set it aside.
Take the chicken breast and cut it into cubes of about 1-2 cm per side .
Pour a drizzle of seed oil into the bottom of a large frying pan, put on the heat and heat. Add the chicken, brown well on all sides for a few minutes to brown it , add salt (be careful not to overdo it given the presence of the sauce), then add the teriyaki sauce and, if necessary, a drop of water, lowering the heat.
Complete the cooking, let the sauce thicken a little , then serve and add a sprinkling of sesame seeds and, to taste, some spring onion or chives finely sliced.
You can accompany this second oriental dish with basmati rice, or you can flavor the meat by adding fresh ginger and a few drops of lime to the sauce. Finally, to obtain an even more intense flavour, you can marinate the meat for about 20-30 minutes before cooking it in a pan.
storage
We recommend keeping the meat for a maximum of 1-2 days in the fridge, well covered in transparent film. We do not recommend freezing in the freezer.
Riproduzione riservata © - WT