Chicken nuggets: let's prepare the tasty fried meat nuggets with the infallible video recipe!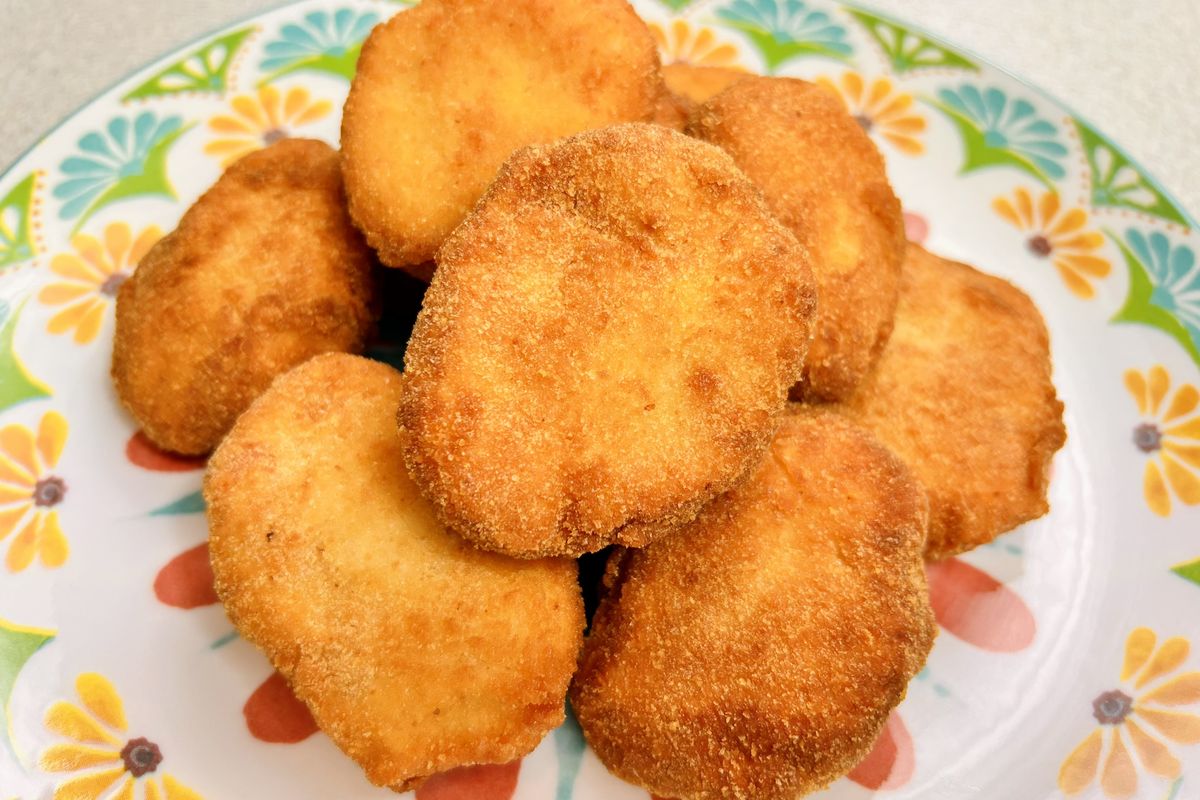 Here's how to prepare tasty chicken nuggets at home, crunchy and golden like those made in fast food restaurants (actually much tastier and more genuine).
Far and wide, what reigns in fast food restaurants around the world are good little chicken nuggets. These morsels of meat are as famous as they are tasty, because they are made with a delicious recipe. The inside is made with tender chicken breast , coated with a crunchy breading . After preparing the meat, in fact, you have to wrap it in a tasty batter and then roll it in breadcrumbs .
These little golden nuggets are great to eat with friends. Loved by adults and children, they are easy to prepare even at home. Recreating them, as good as those made in fast food restaurants if not more thanks to quality ingredients, is simple and requires only a few steps. This recipe can be accompanied by fries and sauces of all kinds, just like we eat them outside the home. Let's move to the kitchen and don't miss the video recipe !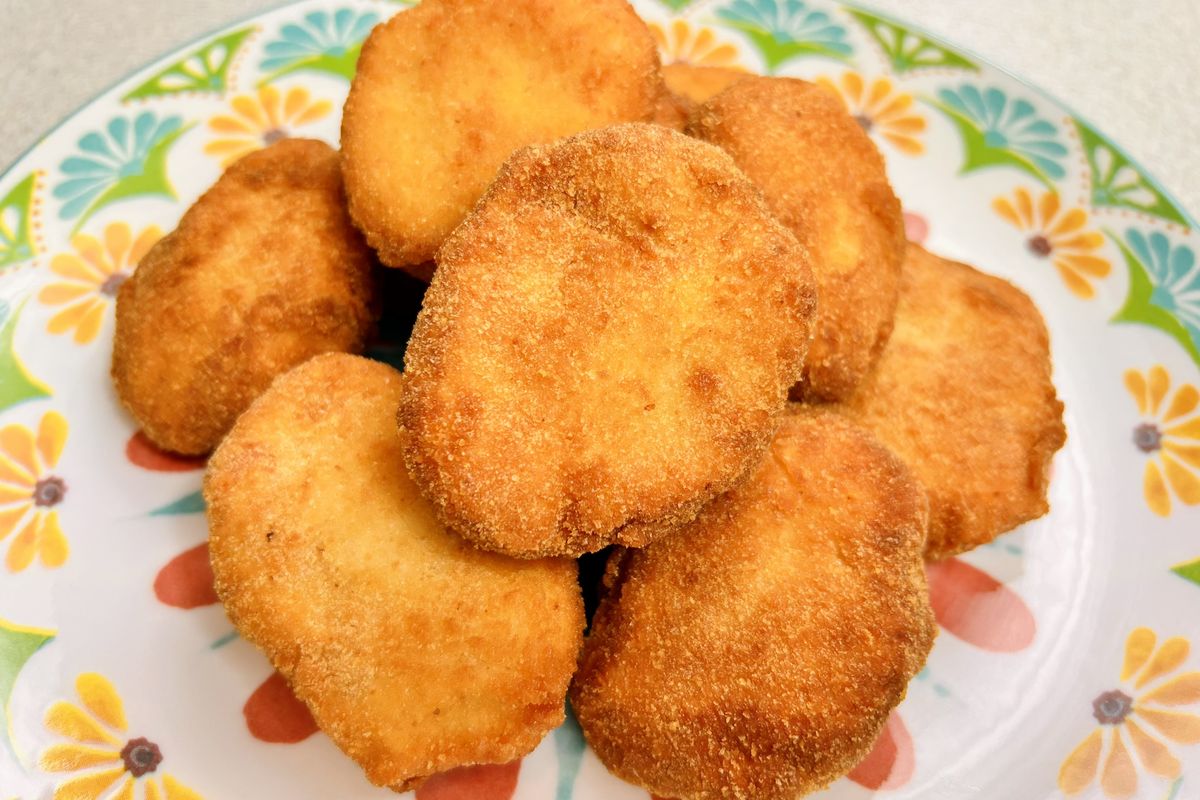 Preparation of the recipe for chicken nuggets
First, cut the chicken breast meat into pieces .
Do the same with the bread and also cut the onion into wedges.
Take the bowl of a mixer and pour the chicken, bread and onion into it. Add a teaspoon of salt , a grating of pepper and a teaspoon of mustard, then operate to blend .
Work the mixture until it becomes pasty and manages to detach from the walls of the container.
After this action, pass the dough into a bowl.
Prepare the batter . In a container, pour the flour , an egg , the milk and a teaspoon of salt .
Mix well to have a smooth and homogeneous mixture and above all without lumps. Cover the bowl with cling film and put it in the fridge.
At this point, moisten your hands and take a quantity of dough (the one with the meat) at a time. Give the shape of a morsel and place it on a tray. Proceed in this way, until the dough runs out and you have about 30 pieces .
Pour the oil into a saucepan and heat it up to 170°C.
Take the batter out of the fridge and start making the nuggets. Take one morsel at a time and dip it in the batter. Then, roll it in breadcrumbs and dip it in oil, to fry it .
Do this with each nugget and, as you proceed, place them on a tray covered with absorbent paper.
If you are not fond of frying, you can cook them in the oven at 180°C for 15 minutes , after having breaded them. Once fried, serve the homemade chicken nuggets piping hot. Also accompany them with tasty sauces, such as the traditional mayonnaise and ketchup.
storage
If you use fresh ingredients, you can freeze them and reheat them if necessary.
After enjoying these crunchy nuggets, try the recipe for the special chicken burger !
Riproduzione riservata © - WT