Chicken roll in air fryer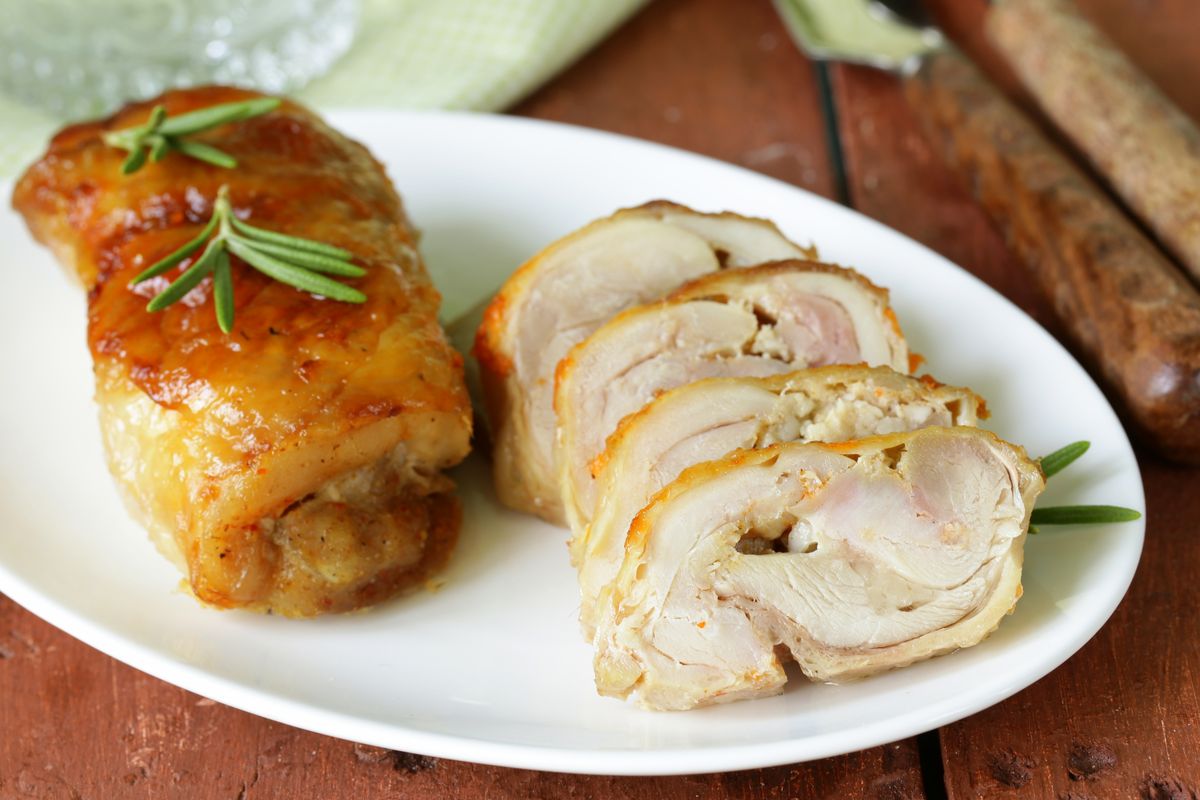 If you are looking for a good and easy to prepare second course, here comes the recipe for air fryer chicken rolls.
Chicken roll made in the air fryer is a very tasty and easy recipe to make at home. It is a second course based on meat, to be flavored with a variety of ingredients, all genuine. The main ingredient is chicken breast , a tender and succulent meat, which lends itself very well to this preparation. In this new version, which involves the use of the air fryer, the recipe becomes even lighter; thanks to this particular cooking, there is much less fat and many fewer calories. With just a few ingredients, you can serve a really tasty second course.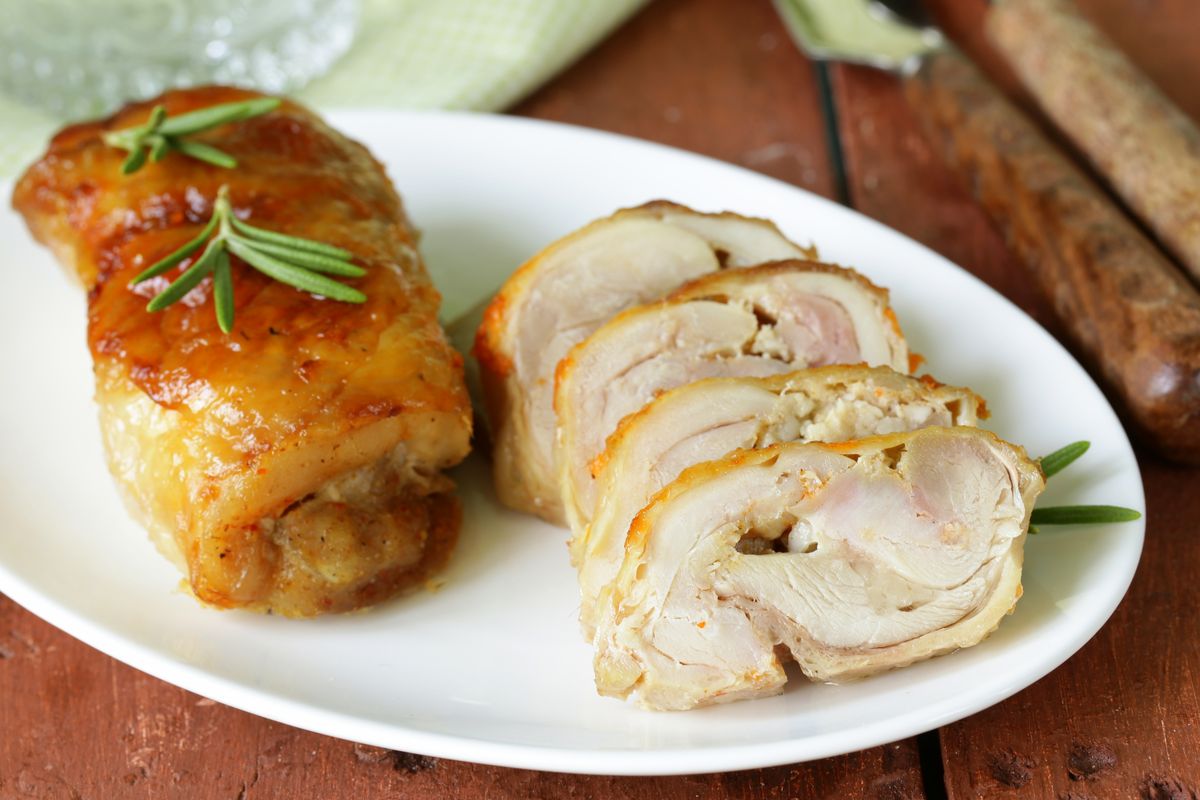 Preparing the recipe for chicken roll in the air fryer
The first thing to do is clean and open the chicken breast slices, so as to obtain a single thin slice.
Place them between two sheets of baking paper and, using a meat mallet, flatten the slices even more.
Remove the top sheet; chop the rosemary and use it to season it.
In a bowl, squeeze a few drops of lemon juice, then add the salt and pepper. Finally, enrich with a few drops of oil and flavourings.
Mix this mixture and brush it on each slice of chicken.
Roll the meat on itself and seal it using string.
At this point, brush the flavored mixture on the outside of the rolls too.
Place each one in the air fryer basket and cook at 190°C for 45 minutes , turning them halfway through cooking.
When they are ready, remove the string and leave to cool before serving.
Chicken roll is a really tasty dish which is usually accompanied with potatoes which you can cook in the air fryer .
storage
We recommend consuming the second course of meat at the moment, otherwise you can store it in the fridge for a maximum of 1-2 days , in a special container with a lid. We do not recommend freezing in the freezer.
Riproduzione riservata © - WT