Chicken thighs in the air fryer: a light second course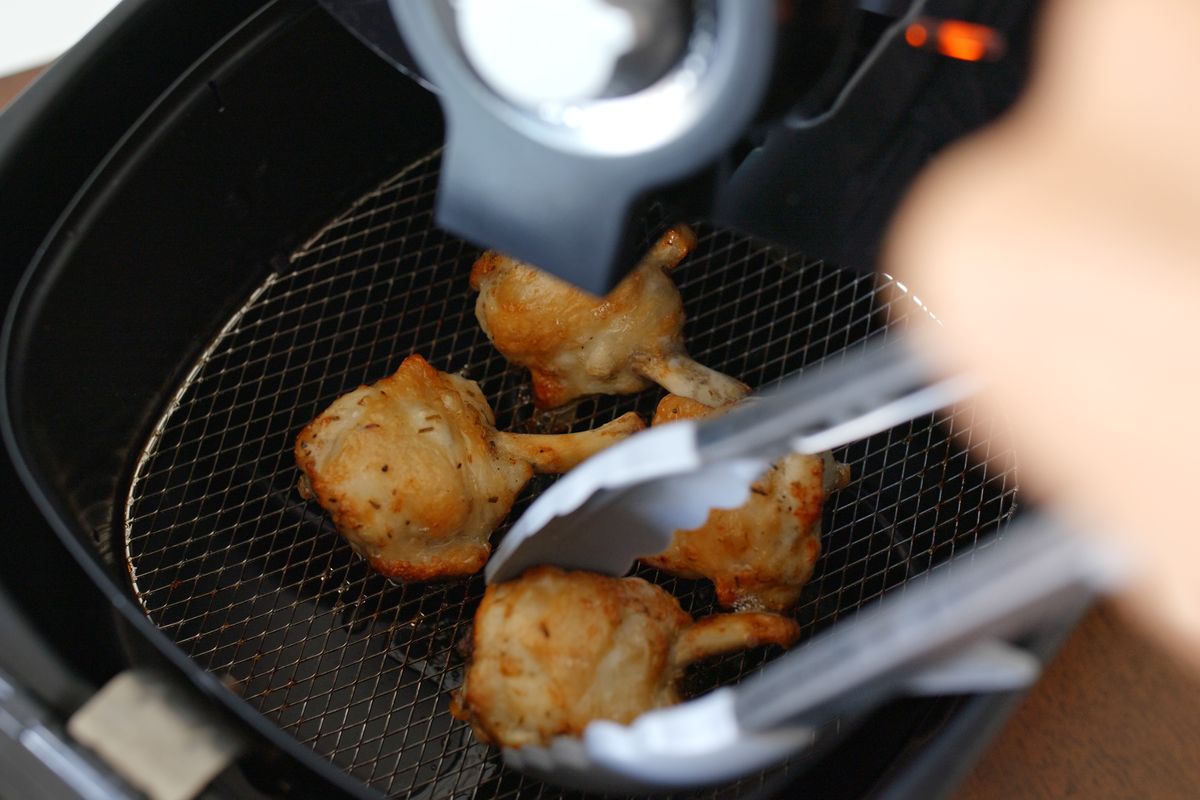 How to make chicken legs in air fryer? Here is the quick and easy recipe, to serve a light and succulent second course.
Are you looking for a quick idea to present a tasty and easy-to-make second course? Here we present the preparation for the chicken legs in the air fryer. Cooking in this practical appliance is really simple and allows you to obtain light dishes with few calories. To prepare it, very little oil is needed and, in this way, the presence of fat decreases. The result is a light and succulent meat , soft inside and surrounded by an inviting crust on the outside. In short, try to believe!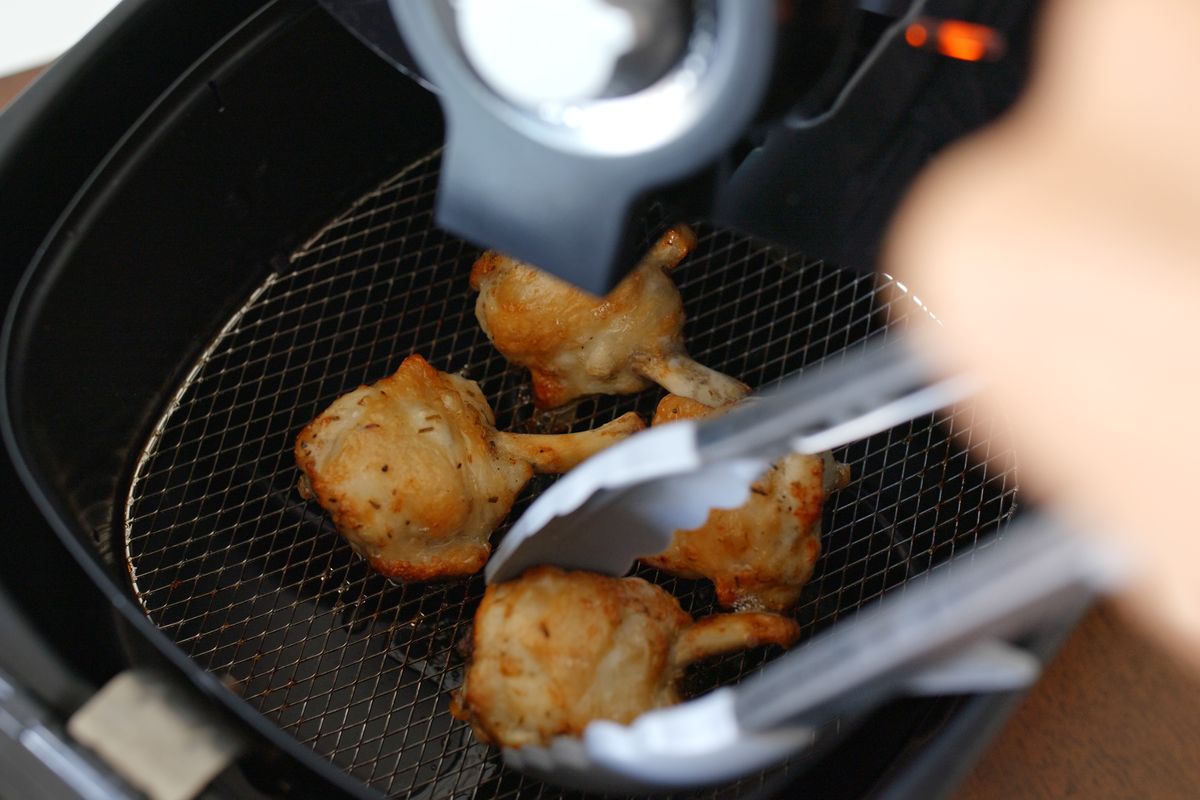 Preparing the recipe for chicken thighs in an air fryer
Before starting, clean the meat and, if you prefer, remove the skin.
Arrange the chicken legs in a pan and cover them with extra virgin olive oil; you can use a nebulizer and or brush them with a kitchen brush.
Proceed by flavoring the meat with a handful of fine salt and pepper.
Crumble the rosemary, dropping the needles on the meat.
Mix everything, to make the sauce adhere to the thighs and distribute it evenly .
At this point, you can proceed with cooking. Place the thighs inside the air fryer basket, arranging them a little apart from each other.
Leave to cook in the appliance at 200°C for about 25 minutes . Halfway through the cooking time, remember to turn each piece over to the other side.
Time may vary based on the size of each piece of meat; in any case, they are ready when they are tender and well browned.
Turn it off and put it all on the plate.
storage
Chicken thighs in the air fryer are a perfect second course that everyone likes. With this recipe they are easy to make and, above all, quick, because they are ready in less than half an hour, so you can immediately make your lunch delicious. If you have leftovers, keep them in an airtight container in the fridge for up to 1 day .
Here are some handy tips on how to best use your air fryer .
Riproduzione riservata © - WT