Chocolate cake with a soft heart: a dream dessert!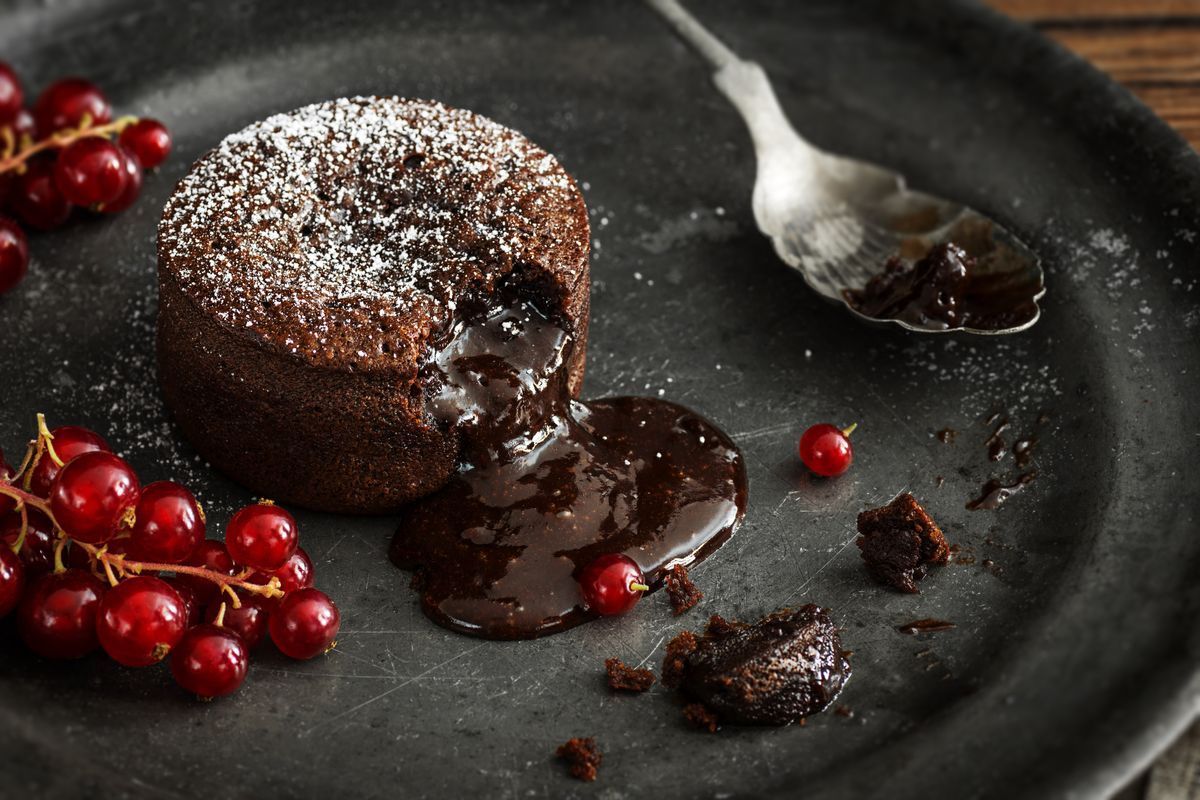 The recipe for chocolate flan with a soft heart is delicious and easy to prepare, and will make your guests fall in love with it.
If you love chocolate and you are a fan of desserts, you cannot fail to try our recipe for chocolate cake with a soft heart. To be enjoyed at the end of a meal, this dessert is sure to give you a moment of true pleasure . Soft on the outside and creamy on the inside as soon as you cut it with your fork, it's ideal for concluding a dinner with friends in style or for a romantic dinner for two.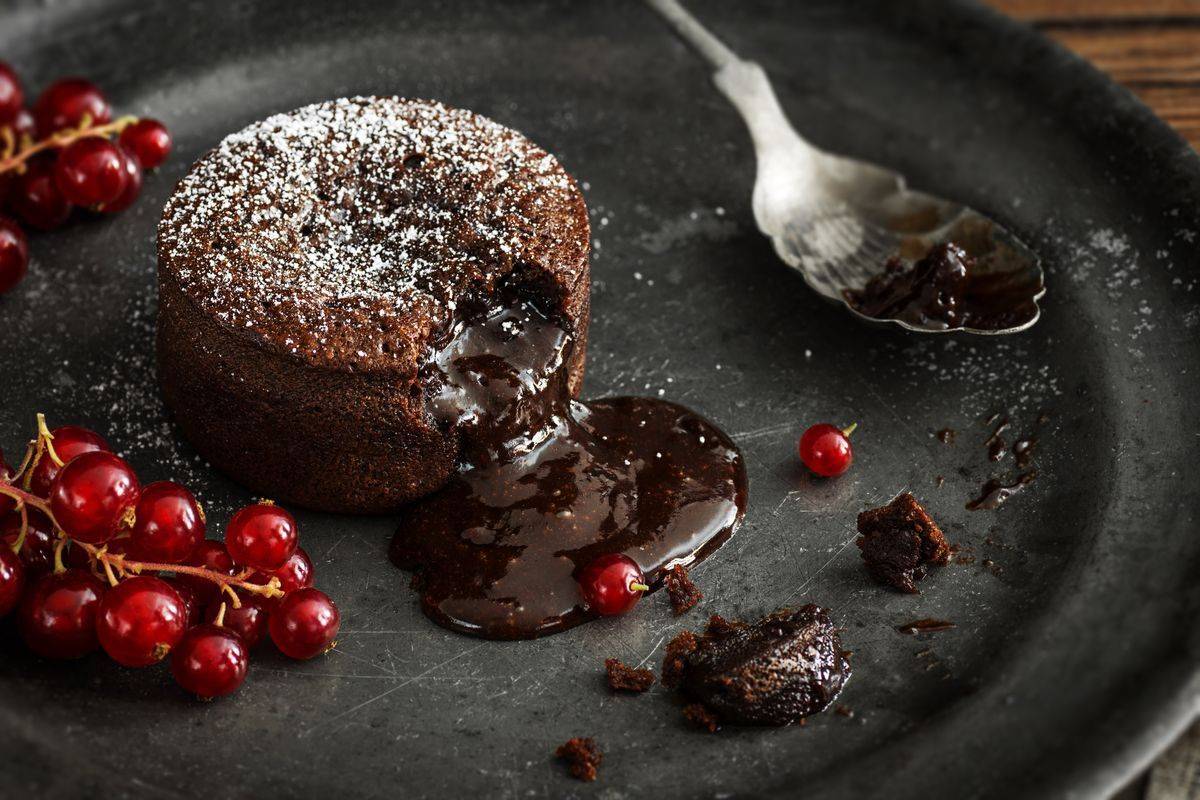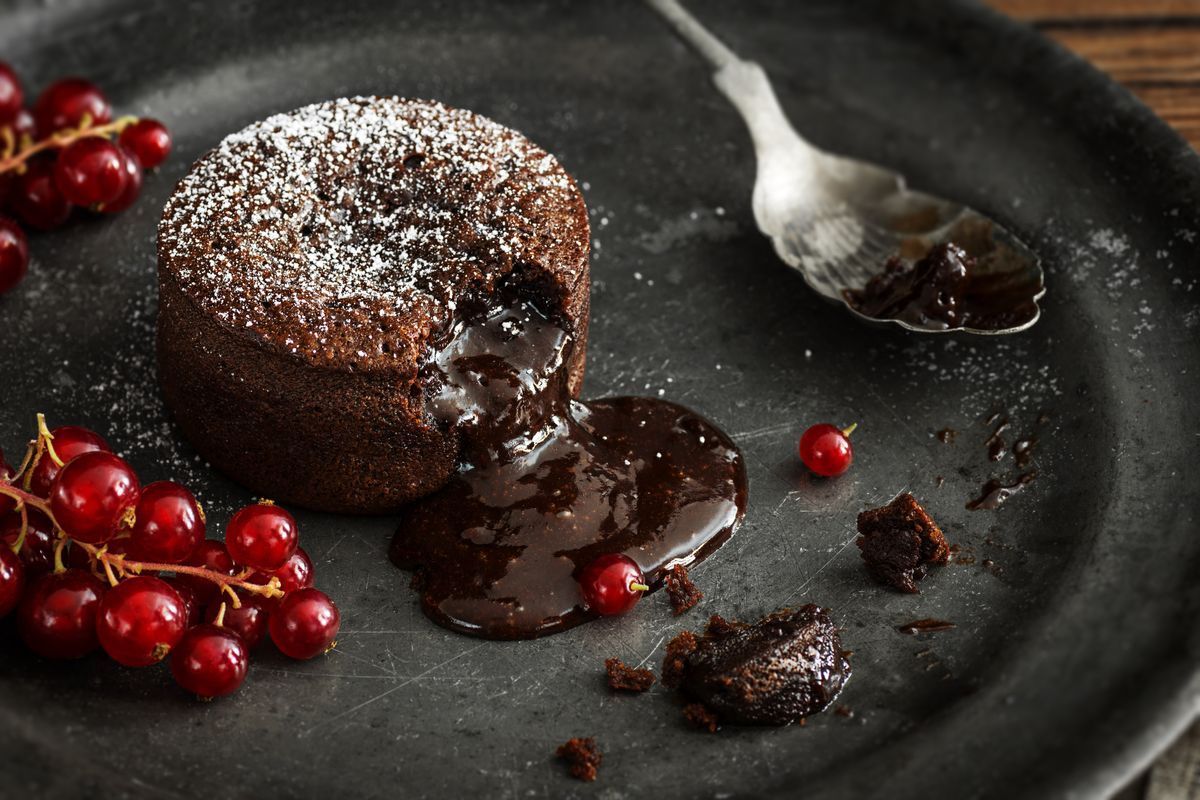 Preparation of the chocolate cake with a soft heart
Start by breaking up your chocolate bars. Put the pieces in a bowl with the butter and melt everything in the microwave. Alternatively, you can melt the ingredients in a saucepan in a bain-marie.
Meanwhile, in a rather large bowl, put the eggs and sugar and start beating everything with a whisk for about 10 minutes. When the mixture is light and fluffy , incorporate the melted chocolate with the butter and mix well.
Finally add the bitter cocoa and the sifted flour, to prevent any lumps from forming.
Now let's go and see how the flan is cooked, a very important phase of our recipe. In fact, the secret of the soft heart lies in not overcooking the patties. If you don't want to be wrong, use a toothpick to check the internal consistency of your flans or cook a test one as a test!
Butter the special aluminum molds , fill them almost to the brim and leave them to rest in the freezer for at least 1-2 hours.
Remove them from the freezer and bake them in a preheated oven at 180°C for about 15 minutes (remember the toothpick test ).
Serve your patties by inverting them onto a plate and sprinkling them with icing sugar. Try them with friends or for a romantic dinner !
The vegan variant of the chocolate cake
If you want to try a vegan version , you can make chocolate flans without eggs and without butter, using vegetable milk (80 ml for 4 servings) and two tablespoons of water as a substitute. Or, for a totally different effect, try making white chocolate flans: the recipe is the same !
How to serve the cake with a chocolate heart
Of course, even just imagining a taste of this wonderful warm-hearted pie makes your mouth water. But if you want to give an extra touch of class to this recipe, here are some tips and tricks!
A good idea to serve this dessert could be to combine it with an acidic component, which contrasts and enhances the gluttony and creaminess of the chocolate. Think that even just a decoration, such as a sprig of currants, can become a solution in these cases, offering the possibility to clean your mouth between bites.
If, on the other hand, you are looking for a more impactful solution, you can prepare a very quick homemade raspberry jam . Cook them with a spoonful of sugar and a teaspoon of lemon juice and let the sauce reduce. Leave to cool in the refrigerator and serve accompanied by chocolate flan with a soft heart. Enjoy your meal!
If you liked this dish, try all our delicious recipes too !
Lovers of recipes ready in a flash, then, can't miss our best recipes for quick desserts !
storage
We recommend enjoying the cake with a chocolate heart at the moment but, if you want, you can also freeze it in the freezer.
To freeze the chocolate cakes, just follow the recipe, in fact at point 5 we advise you to freeze them for at least 2 hours in the freezer, however you can keep them in the freezer for up to a month and then proceed with cooking as per the recipe.
Riproduzione riservata © - WT