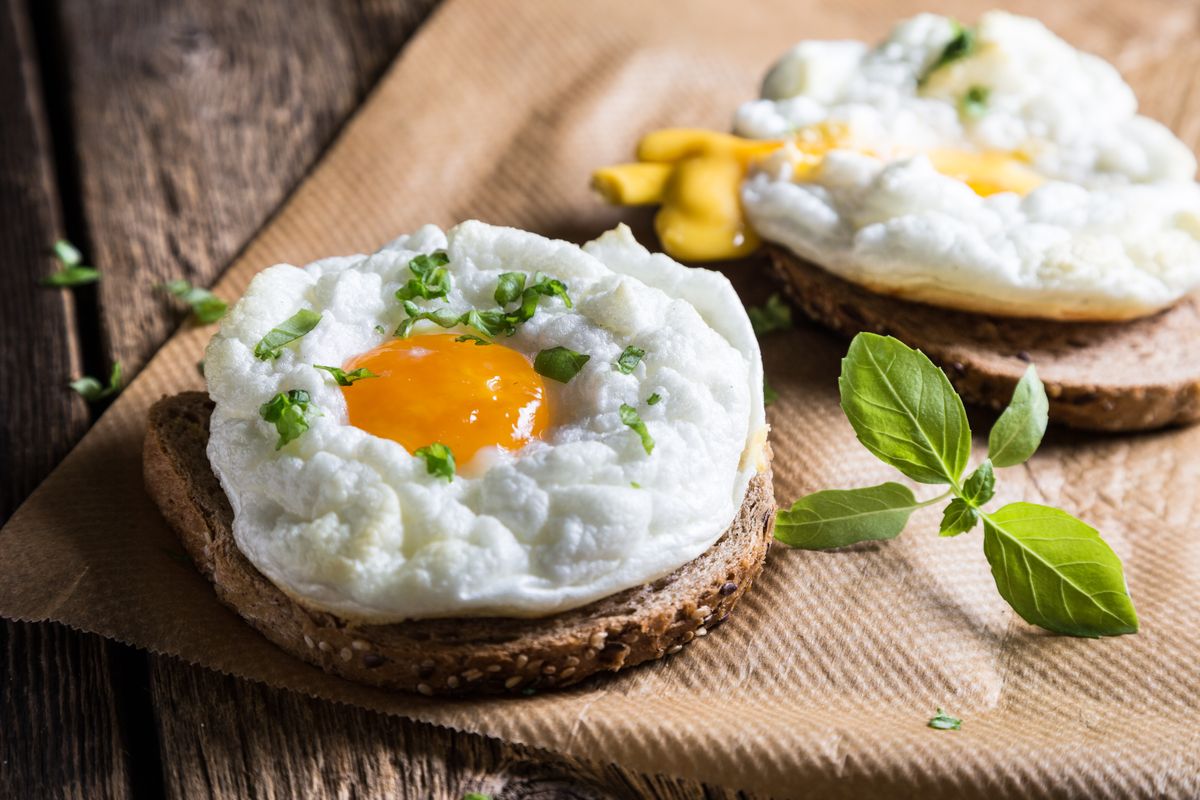 If you are looking for a refined appetizer or a second course that is different from the usual but still light, cloud eggs in the air fryer are right for you.
Is there a more particular way to cook eggs? Impossible! In our opinion cloud eggs are scenographic beyond imagination, perfect if you want to impress your family or guests. Usually prepared in the oven, today we reveal how to make cloud egg in an air fryer in less than 5 minutes.
There are very few steps to obtain the famous cloud eggs : whisk the egg white, cook it for a few minutes then add the yolk and finish cooking. Whether you decide to serve them as an appetizer or as a second course, the great impression is guaranteed.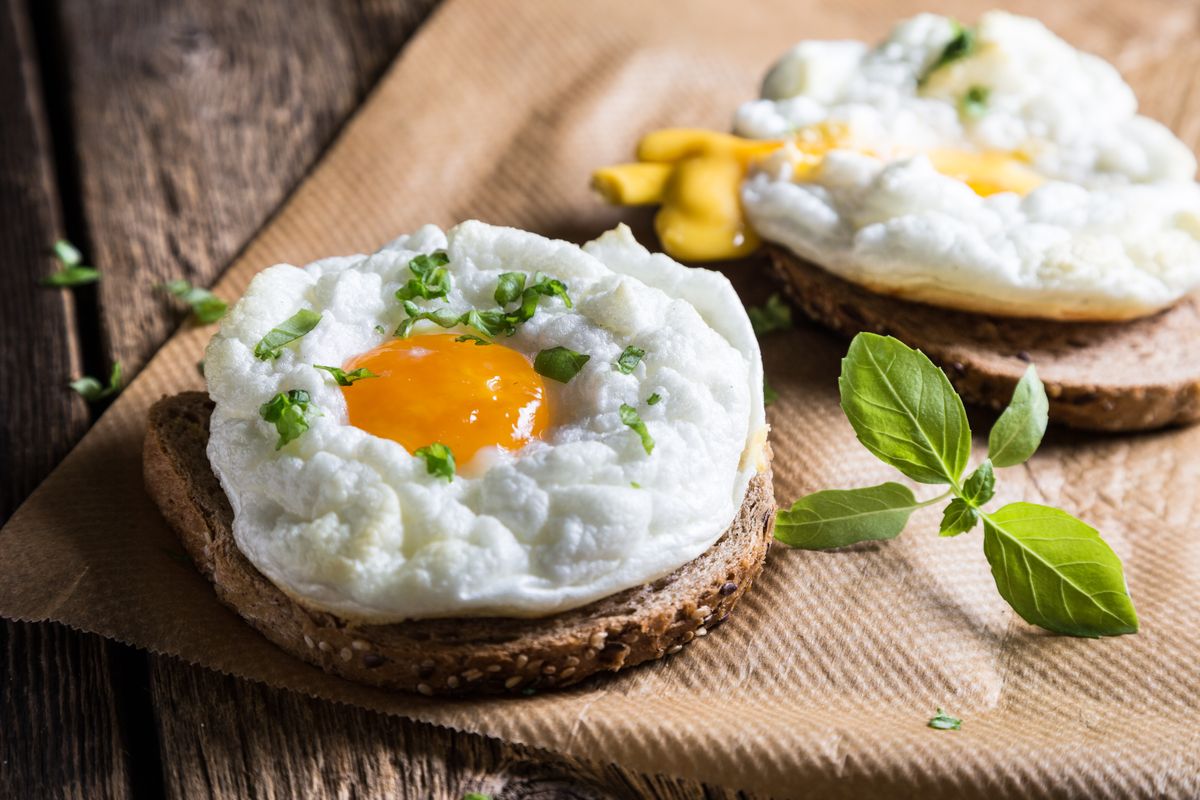 How to make cloud egg in an air fryer
First break the egg (if you make more than one you will still have to proceed with one egg at a time) and divide the white from the yolk . It is very important that the latter remains intact so handle it with care.
Season the egg white with a pinch of salt and whip it with an electric whisk until stiff.
On a square of parchment paper form a disc of egg white about 3 cm thick and, using the back of a spoon, form a hollow in the centre.
Cook at 150-160°C for 4 minutes then gently add the yolk and continue cooking for another 3 minutes . Serve the cloud eggs piping hot.
If you liked this idea, we suggest you also try our egg nests with courgettes : perfect for a refined appetizer.
storage
The cloud egg should be eaten as soon as it is made . We advise against any type of conservation.
Riproduzione riservata © - WT