Cocoa butter, the product with a thousand properties and cholesterol free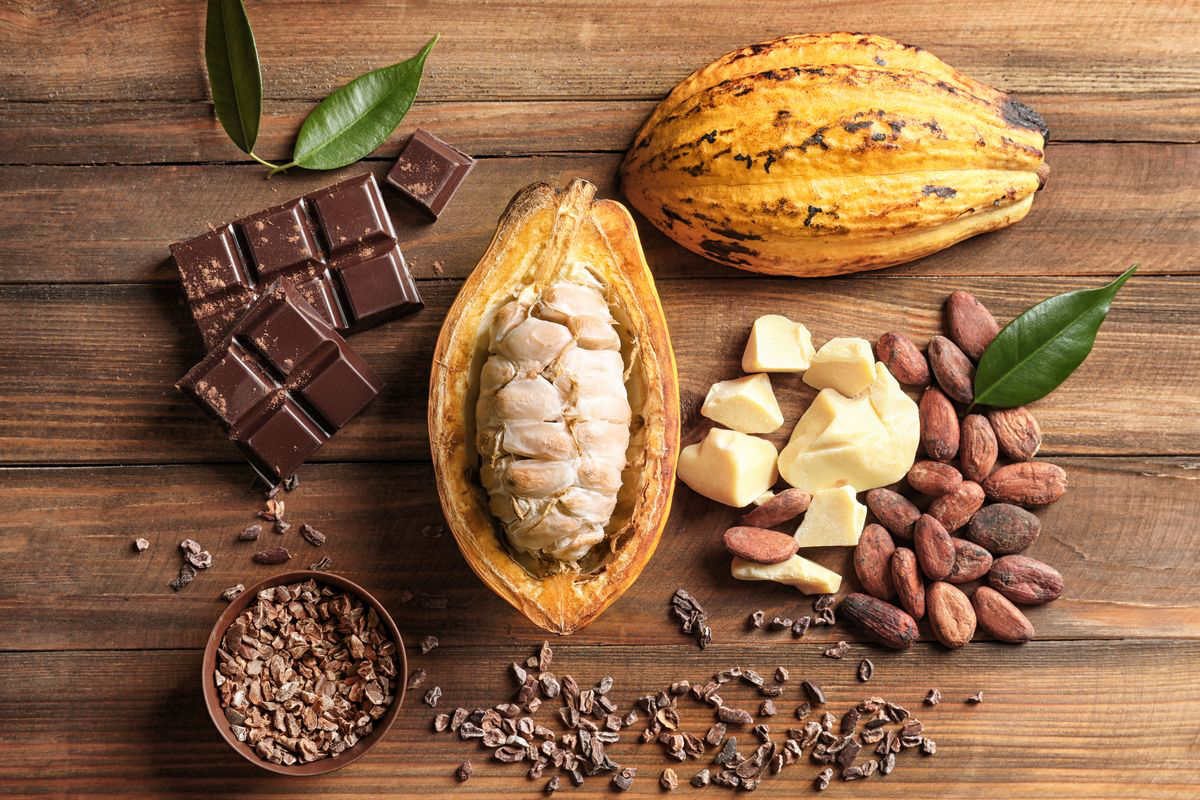 What are the properties of cocoa butter? Let's discover them all and see how it can be used in the kitchen.
Although many know it only for its uses in the world of cosmetics and for the production of chocolate, cocoa butter boasts many properties that are worth knowing. It is a food product that is cholesterol-free, which is why it can easily be used in the kitchen, for mouth-watering sweet recipes.
Cocoa butter: what it is and what it is for
Obtained from the seeds of the Theobroma cacao plant, cocoa butter is a food product that is obtained with a process that can be more or less long. Of a very light yellow colour, it is slightly greasy to the touch and solidifies below 20°, while it melts at about 34°. It has rather pleasant aromatic notes, similar to those of cocoa.
Rich in saturated fats, palmitic acid, stearic acid, oleic acid and linoleic acid, it is cholesterol free. Not only that, it boasts polyphenols, which is why it has an antioxidant and anti-inflammatory action, and theobromine, a slightly diuretic, cardiotonic and vasodilatory substance. As if that weren't enough, it contains caffeine , with exciting effects, phytosterols, anti-inflammatory and tissue repairers, and a good dose of vitamin E.
Therefore, cocoa butter has important properties , which should not be underestimated. Although its main use is linked to the production of chocolate, it is also widely used in the world of cosmetics and in cholesterol-free sweet recipes .
View this post on Instagram
Cocoa butter and cholesterol: is it a valid ally?
Many people ask themselves a question: is cocoa butter bad ? When used without exaggeration, absolutely not. It doesn't contain cholesterol , so it can be a valid ally for those who have to fight it. Furthermore, it is rich in vitamins and fatty acids which are useful in supporting the regular functions of the body. As if that weren't enough, recent studies have shown that saturated fats from plants are effective in preventing cardiovascular diseases. Remember that cocoa butter can be used in the kitchen as a substitute for a colleague of animal origin: it is excellent for preparing desserts, such as biscuits and muffins.
Riproduzione riservata © - WT