Cold appetizers: 10 delicious recipes that are perfect all year round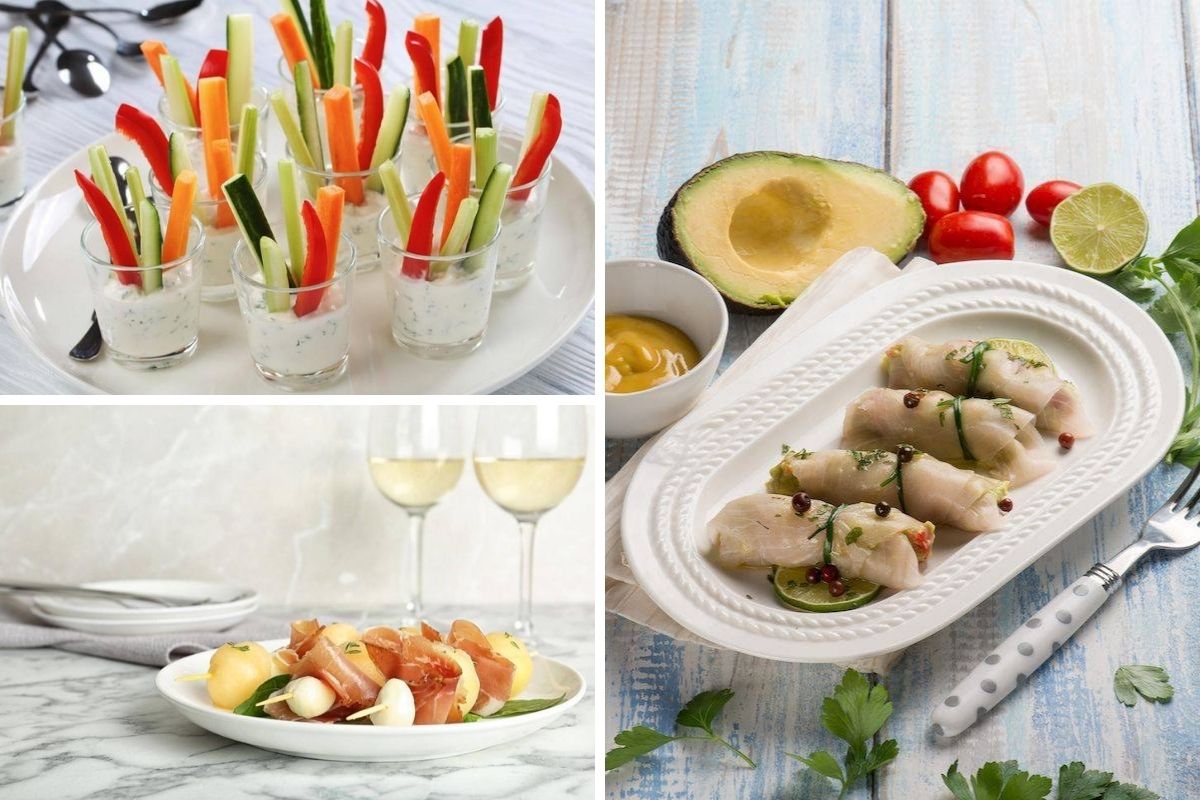 Fish, with vegetables or vegetarian, cold appetizers are good all year round: here are our best quick and easy recipes for delicious and tasty dishes!
Whether it's summer or winter, there's always a good reason to dive headfirst into cold appetizers! If you prepare them for a buffet with friends, they will allow you to make a great impression with minimal effort, while at the same time revealing an excellent idea for a tasty aperitif.
The cuisine of our country boasts many different appetizers whose preparation, however, can become very demanding and laborious. Today we want to offer you the opposite: lots of quick and easy ideas that are perfect even served cold !
10 recipes for cold appetizers, quick and easy
In this collection that we have curated for you there are ideas ready in a matter of minutes, something a little more refined in the ingredients, fish recipes and vegetarian recipes. The common thread, however, is the simplicity of implementation.
There are some cold summer appetizers prepared with the wonderful ingredients that the warm season offers us, but above all many ideas that are good all year round (even for the holidays). From fish tartare to Russian salad, here are all our favorite recipes!
1. Crab cocktail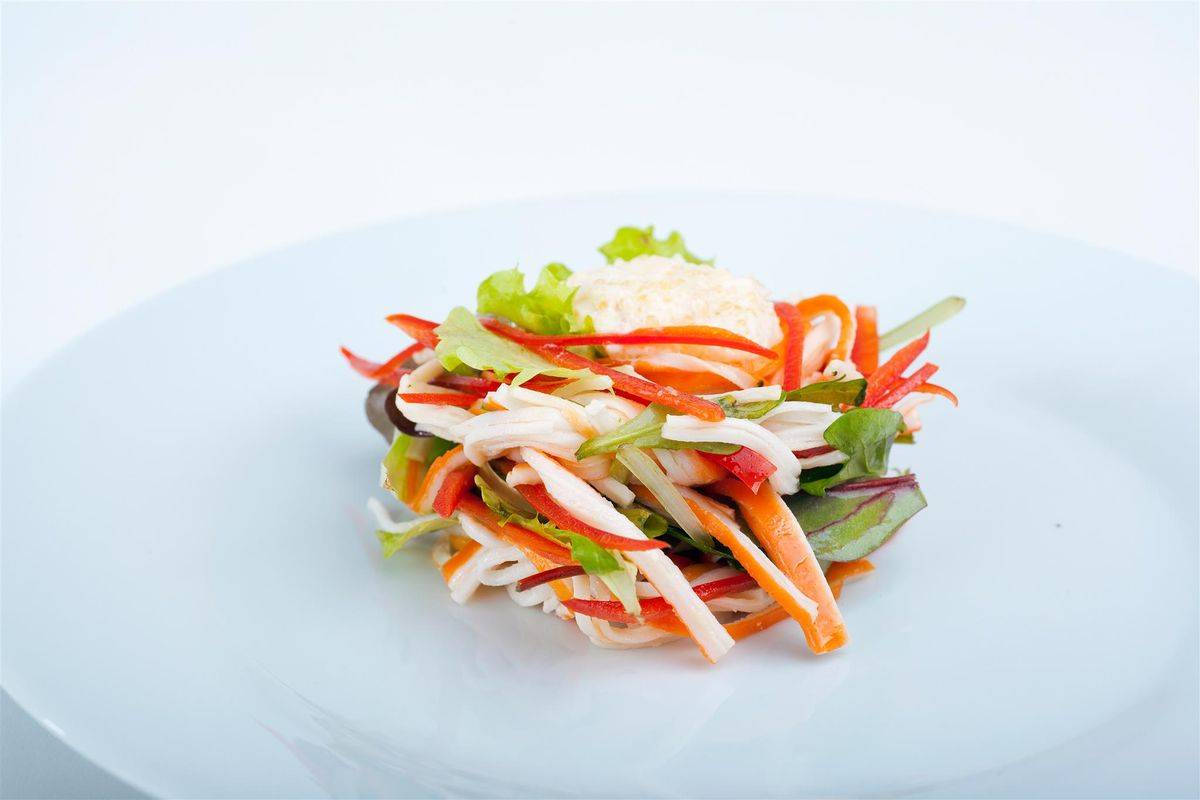 Let's start with a great classic: the crab cocktail . With the exception of the crabmeat (which, however, can be bought already cooked), all the ingredients must be added raw, so you don't even have to turn on the stove .
A yogurt and mayonnaise-based sauce will tie the flavors together and you can indulge your imagination in plating. In short, what are you waiting for to try it ? The ingredients of the crab cocktail are:
250 g of crab meat already cleaned
300 g of carrots
2 purple cabbage leaves
grapefruit juice to taste
1 drizzle of oil
2 tablespoons of mayonnaise
2 tablespoons unsweetened yogurt
Salt to taste
First, wash the vegetables, cut the carrots into julienne strips and the purple cabbage into strips. Now take the crabmeat, drain it and tear it or cut it with a knife and place it in a bowl. Add the carrots and cabbage, yogurt, mayonnaise, a drizzle of oil and a few drops of grapefruit juice to the crab. Mix everything well and season with salt .
2. Tuna tartare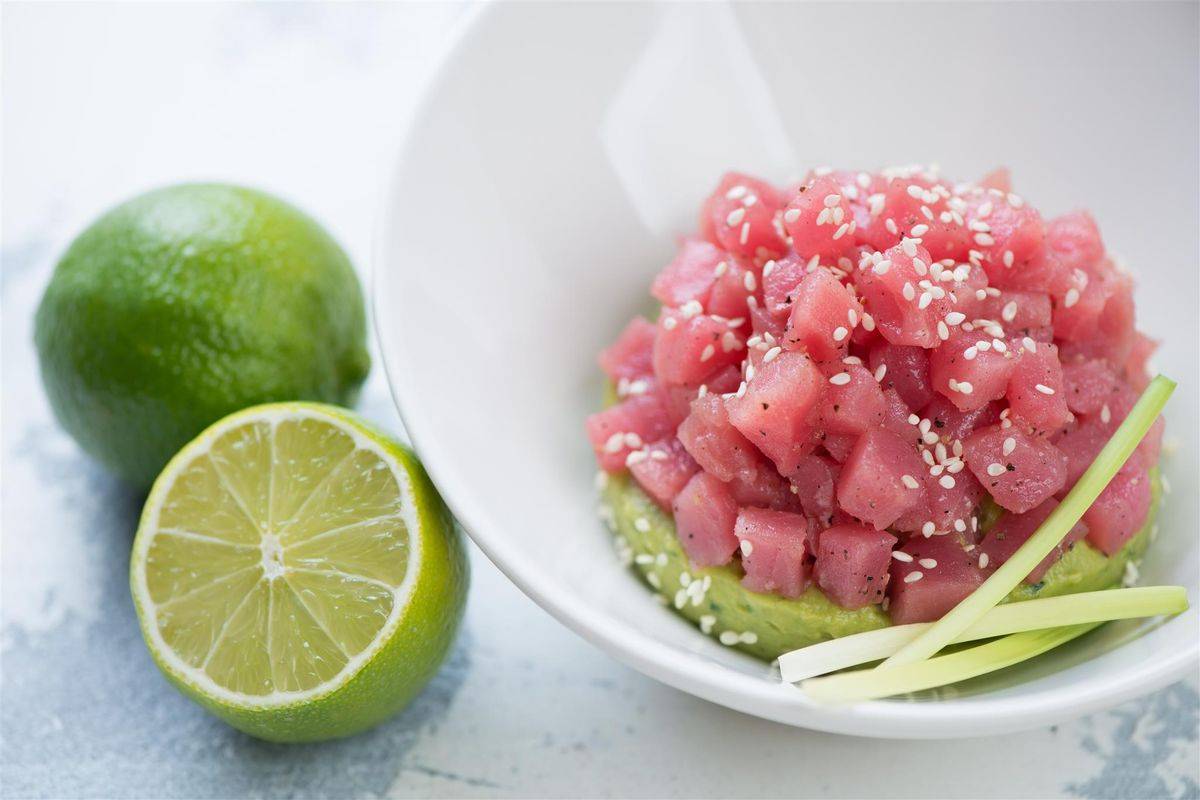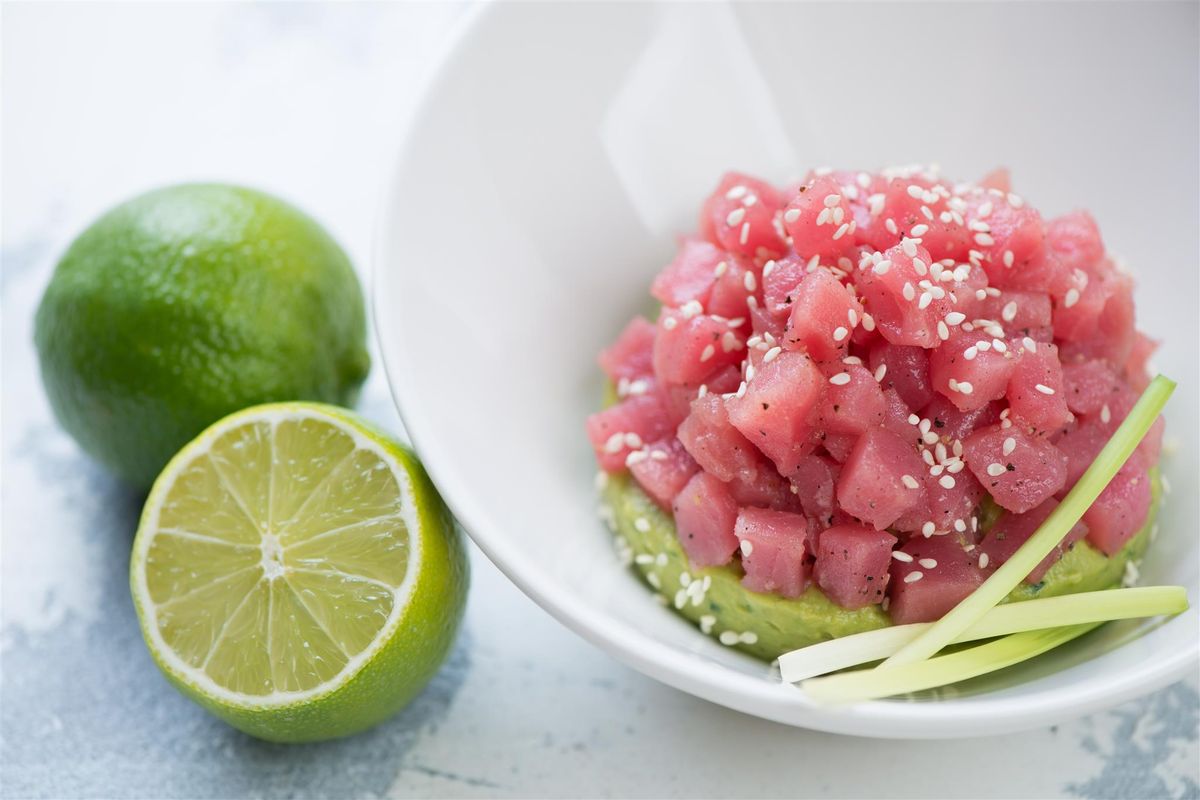 The tartare is a preparation with very ancient origins; it exists in meat or fish and is perfect on all occasions when you don't feel like cooking anything. Today we offer you our tuna tartare recipes which, as you will see, always start with the same basic preparation of the fish and vary in the combinations . It is essential that the fish has been blast chilled at -20°C to avoid the dangerous parasite of raw fish, Anisakis.
The best pairings for your tuna tartare? For your cold fish appetizers, we recommend:
green apple and greek yogurt
ginger, lemon and orange
stracciatella and pistachios
cherry tomatoes, olives and capers
orange and lime
mango, sesame and mint
avocado and pistachios
avocado and mango
grapefruit and mango
tomatoes and yogurt sauce.
3. Cherry tomatoes stuffed with avocado to be enjoyed cold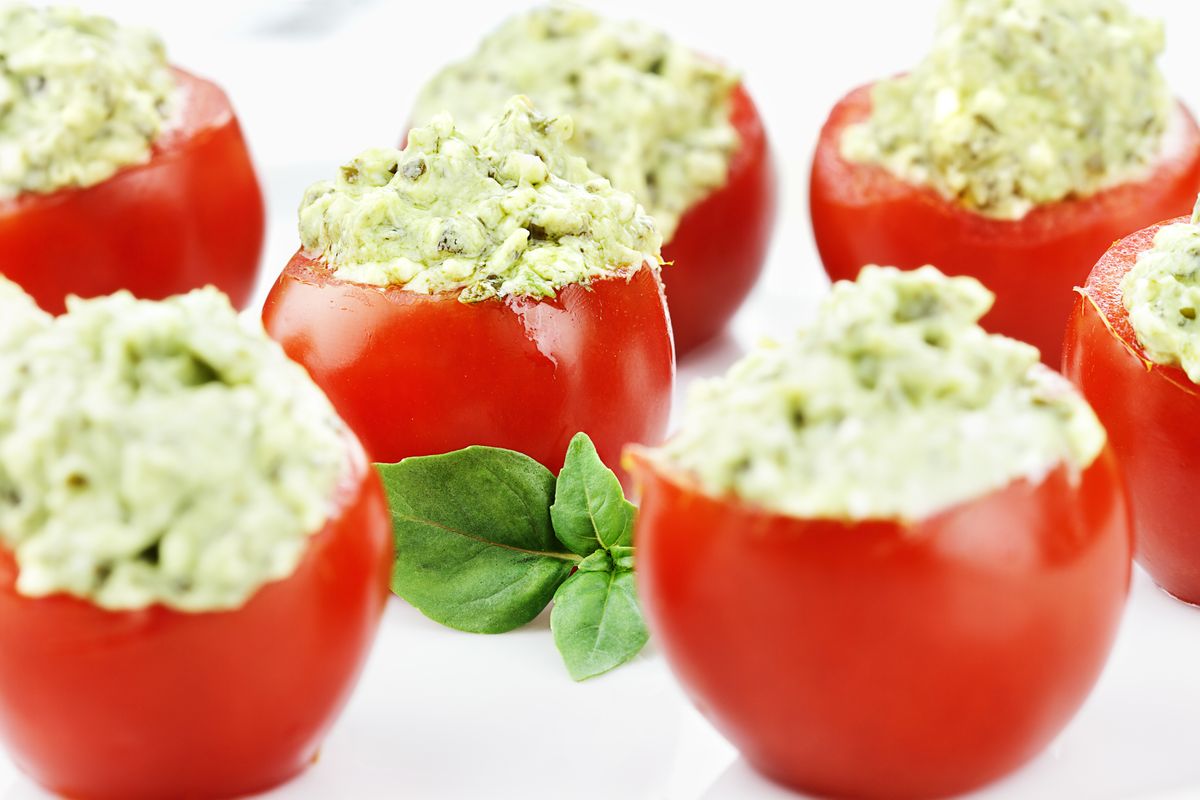 Cherry tomatoes stuffed with avocado are very quick cold appetizers: once you have emptied the cherry tomatoes , you just need to stuff them with an avocado mousse, yoghurt and flavourings. Bring them to the table, perhaps for an aperitif buffet with friends, and you will see that they will be snapped up like cherries !
The ingredients for this cold appetizer are:
25/30 cherry tomatoes
1 avocado
80 g of unsweetened rice yoghurt
lemon juice to taste
Salt to taste
pepper as needed
aromatic herbs to taste to decorate
First of all, prepare the avocado mousse by pouring the pulp into the blender glass together with the yoghurt, lemon juice, salt and pepper. Blend until smooth and set aside in the fridge. Now wash the cherry tomatoes and, with the help of a small knife, dig them out to create a small casket then, with the help of a pastry bag, stuff them with the avocado cream .
4. Gazpacho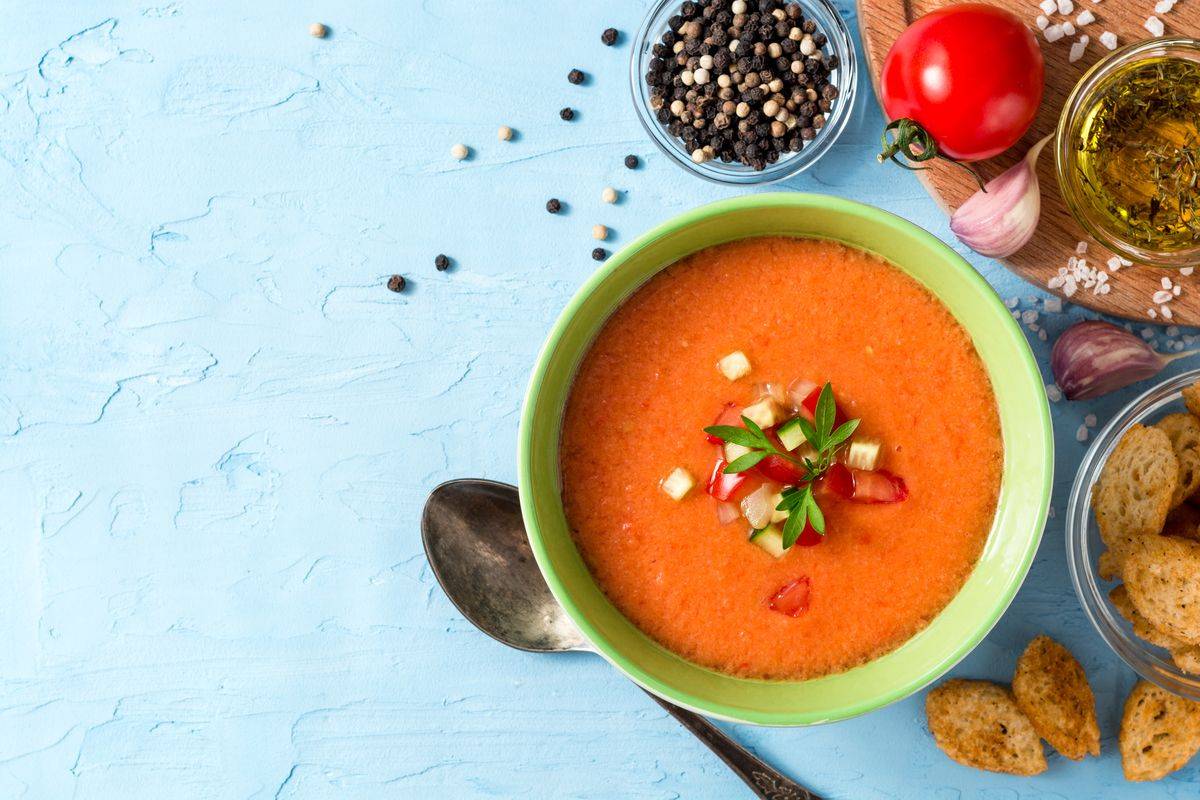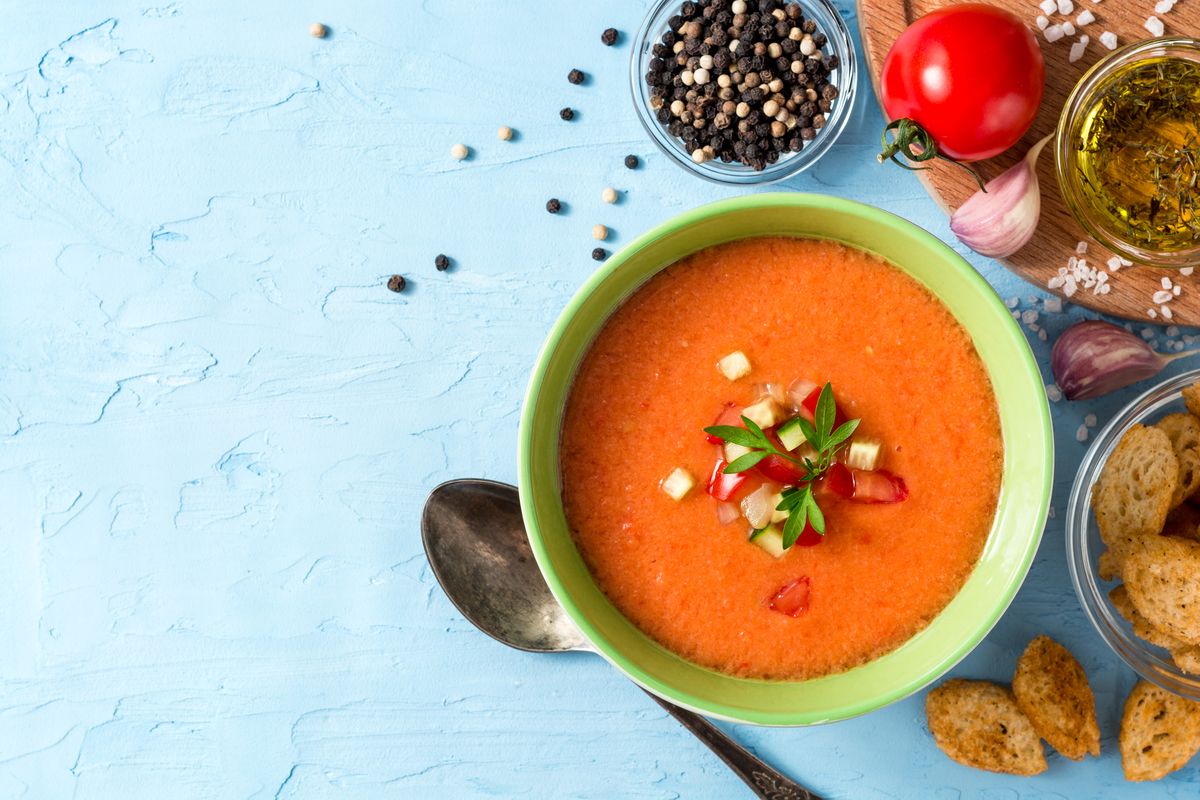 The next recipe comes directly from Spain : we are talking about gazpacho , a cold tomato soup. You can bring it to the table among your recipes for cold appetizers, serving it in little cocottes or as finger food. With its intense flavour, it will be hard to forget !
Here are the necessary ingredients:
600 g of tomatoes
400 g of peppers (green or red)
70 g of red onions
1 clove of garlic
200 g of cucumbers
110 ml of white wine vinegar
100 g of stale bread
Salt to taste
pepper as needed
extra virgin olive oil to taste
Separate the crust from the breadcrumbs and soak the latter in a solution of water and vinegar. Take the vegetables, wash them, and cut them into small pieces which you will then pass in the blender together with the garlic. Carefully sift the puree you will obtain and adjust with EVO oil, salt and pepper. Add the breadcrumbs to the mixture while you put the crust cut into cubes in the pan to make the croutons. Blend everything once again and serve with the croutons still hot on the surface.
5. Salty Shots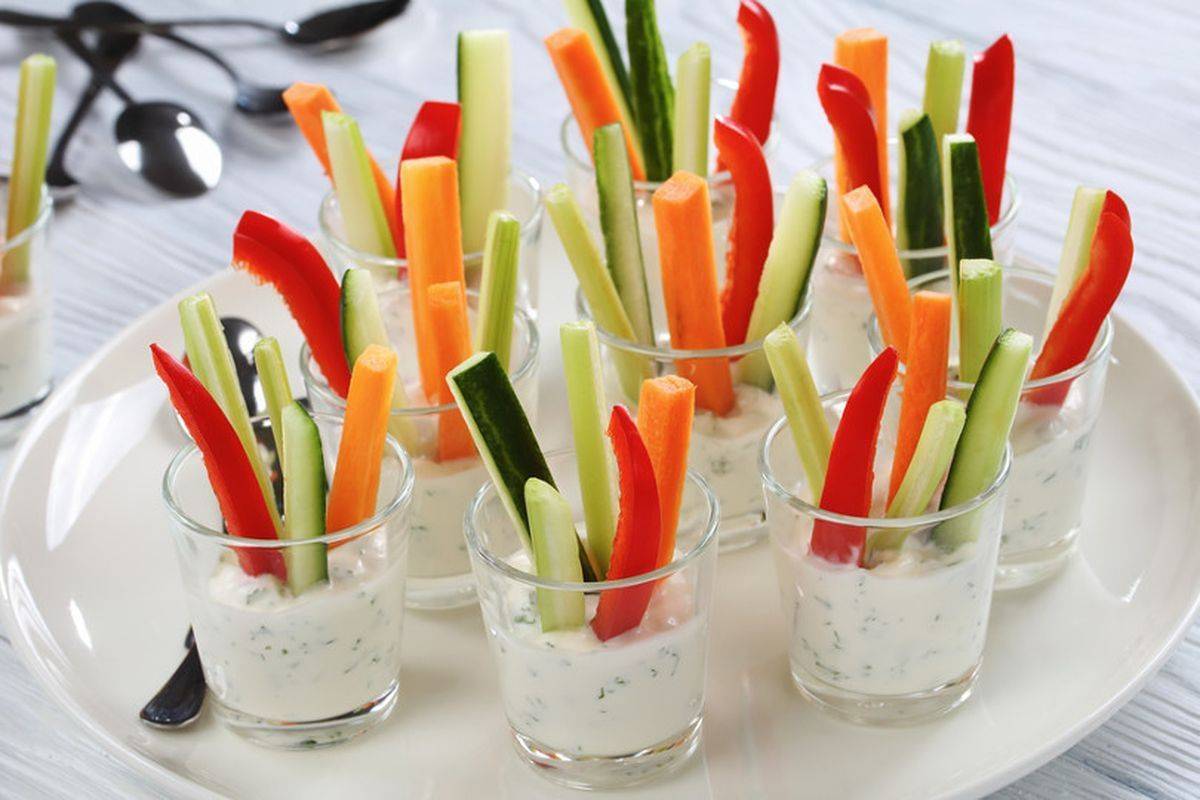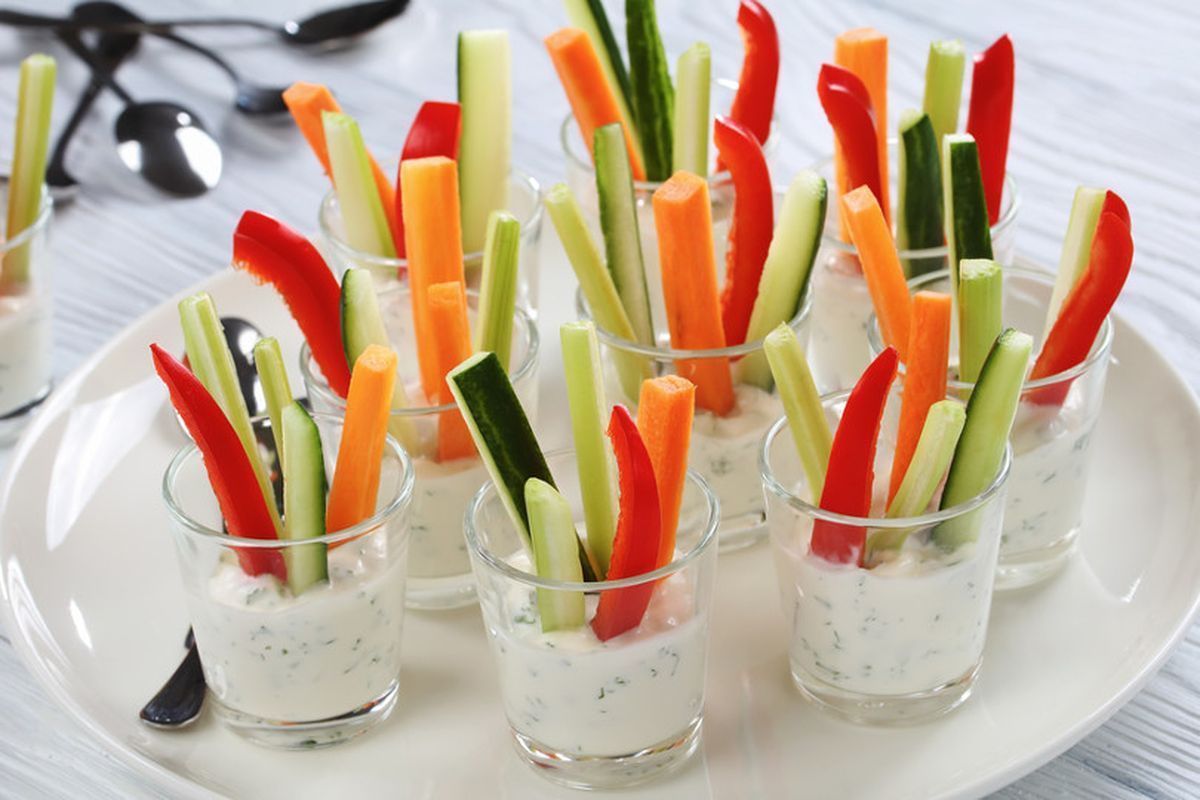 Quick and delicious cold appetizers perfect for the little ones? Definitely these savory shot glasses made with raw veggies and cream cheese . For a smarter presentation, we thought about serving them in small glasses, of course, but if you prepare them for your family you can also make a large bowl, from which everyone can help themselves by completing with the vegetables they prefer. Who knows, maybe you won't be able to get the children to eat them in an original and fun way!
Ingredients of the savory glasses:
100 g of cottage cheese
100 g of grated Grana Padano
200 ml of cream
herbs to taste
raw vegetables to taste
Wash all the vegetables well and cut them into linear sticks and as much as possible of the same size. Now dedicate yourself to the cream cheese: mix the cream, grana padano and ricotta together to obtain a firm and homogeneous cream. Put the sauce in a saucepan and let it thicken for 5 minutes on the flame, stirring constantly so that it does not stick to the bottom. Then move the sauce/cream cheese into a bowl and add the previously washed and finely chopped aromatic herbs. Finally, pour the sauce into the shot glasses and add the vegetable sticks.
6. Raw zucchini rolls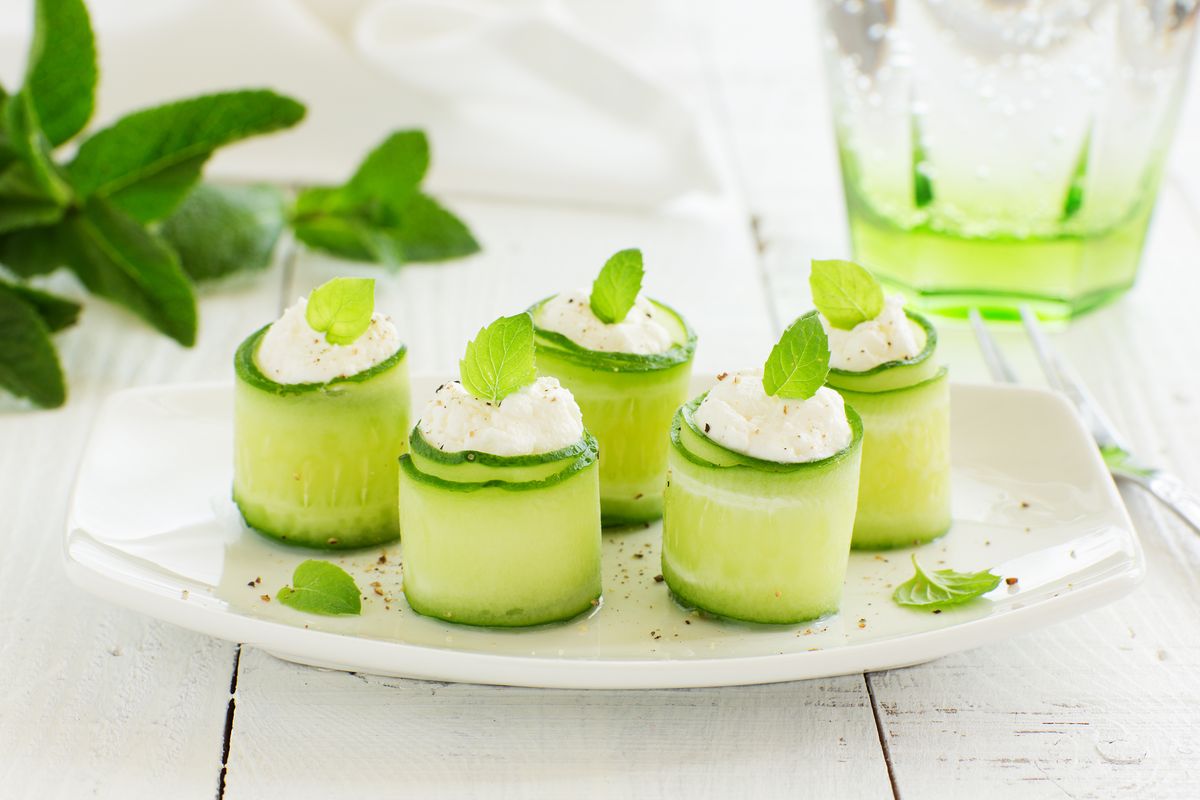 Those looking for cold vegetarian appetizers will find bread for their teeth with these delicious no-cook zucchini rolls . The vegetables should be cut into thin slices with the help of a mandolin, left to flavor in oil and then stuffed with a filling based on dried fruit and spreadable cheese. You will see that with these delicious morsels you won't be able to stop at one!
Here are the ingredients of the appetizer with zucchini:
4 zucchini
250 g Philadelphia
fresh basil to taste
50 g of pine nuts
4 tablespoons of olive oil
Salt to taste
pepper as needed
chives to taste
Wash the courgettes in cold water and remove the ends. With the help of a mandolin, cut them lengthwise into very thin slices, put them on a plate with a drizzle of oil and leave them in the fridge for about 20 minutes. In the meantime, toast the pine nuts in a pan for 2-3 minutes, add them to the Philadelphia with a drizzle of oil and the washed and finely chopped basil. Mix the mixture well and use it to stuff the zucchini slices and then wrap them in rolls .
7. Smoked swordfish rolls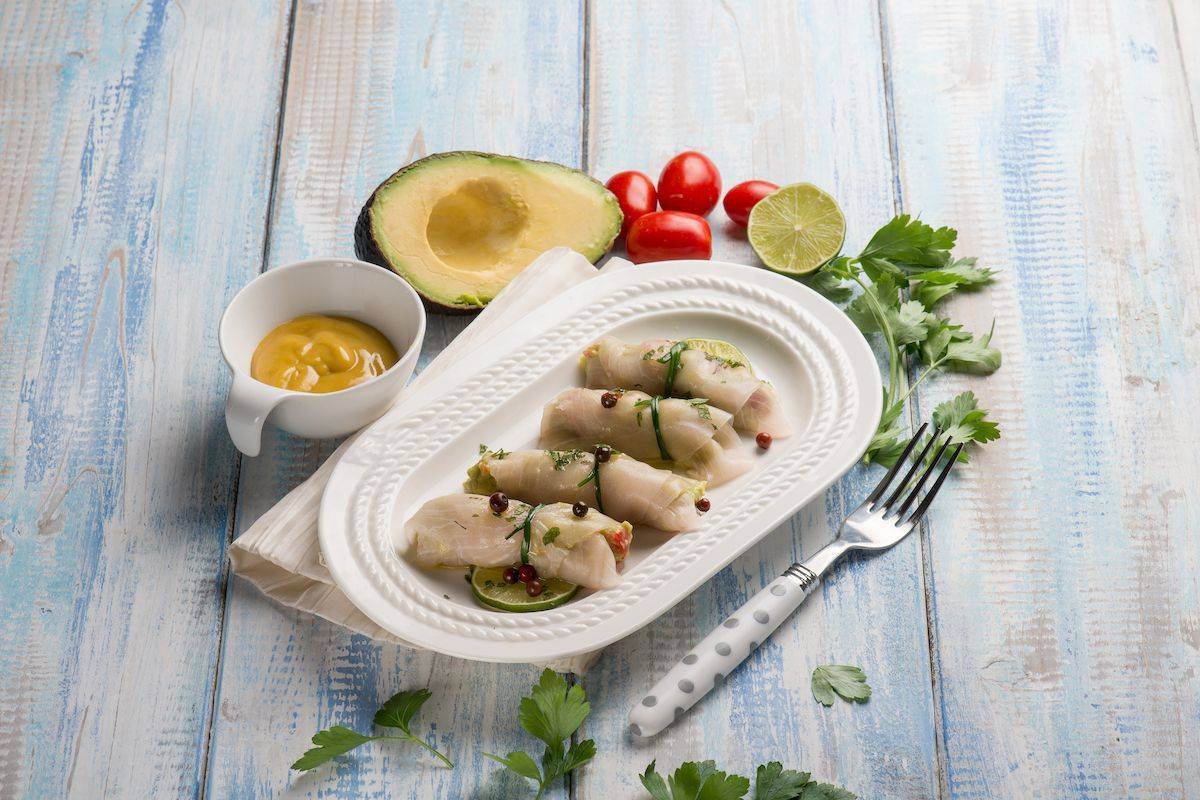 Smoked swordfish rolls look much more sophisticated than they are: calculate that the most complex part is… finding swordfish at the supermarket! This will then enclose a soft filling based on boiled potatoes and surimi for a truly unmissable mix of flavours. Try them and you will see!
For these rolls you need:
About 200 g of sliced ​​smoked swordfish
2 potatoes
surimi to taste
fresh parsley to taste
extra virgin olive oil to taste
Salt to taste
fresh parsley to taste
First, boil the potatoes in plenty of hot water in their skins, once soft, drain them, remove the skin and mash them with a potato masher . Then season them with oil, salt and washed and finely chopped parsley. At this point, wash the surimi sticks, cut them into small pieces and add them to the creamed potatoes by adding a spoonful of mayonnaise. Mix everything together and use the mixture to stuff the slices of smoked swordfish and close them like a roll.
8. Guacamole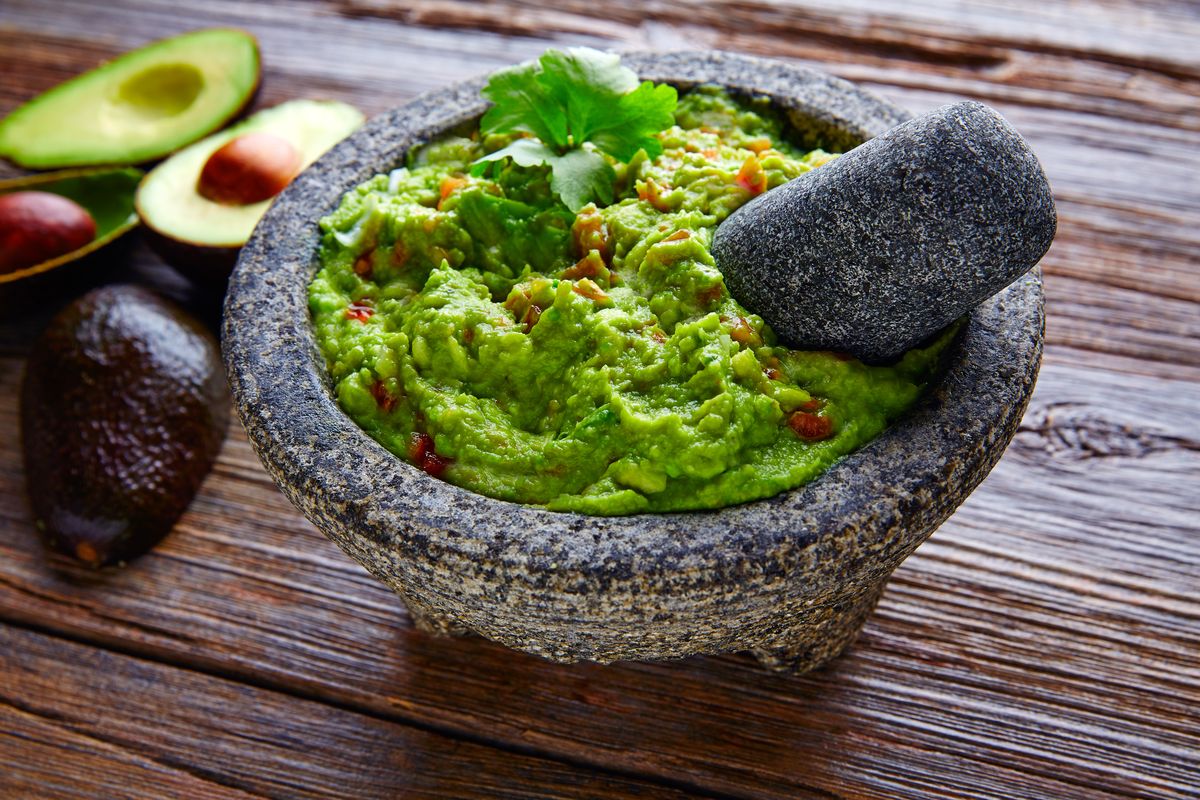 Guacamole , the avocado sauce of South American origin, is undoubtedly the queen of quick and cold appetizers: all you have to do is reduce the avocado to a puree, add onion and herbs and you're done.
Once ready you can use it to stuff canapés , bruschetta, appetizers and anything that comes to mind. For an informal occasion, for example, we advise you to simply serve it with corn chips; everyone will like this really easy solution: it's guaranteed !
To make it, you need:
2 avocados
1 hot pepper
2 large tomatoes
1 clove of garlic
1 onion
3 spoons of extra virgin olive oil
1 lime
half a teaspoon of ground cumin
Salt and Pepper To Taste
First, cut the ripe avocados and extract only the pulp. Cut it into chunks and mash it with a fork. Add the minced garlic and onion to the cream and a little chilli pepper to taste . Blanch the tomatoes and remove the skin and seeds, cut them into small pieces and add them to the mashed avocado. Finish by adding the juice and zest of the lime, the cumin, salt, pepper and a drizzle of oil.
9. Russian salad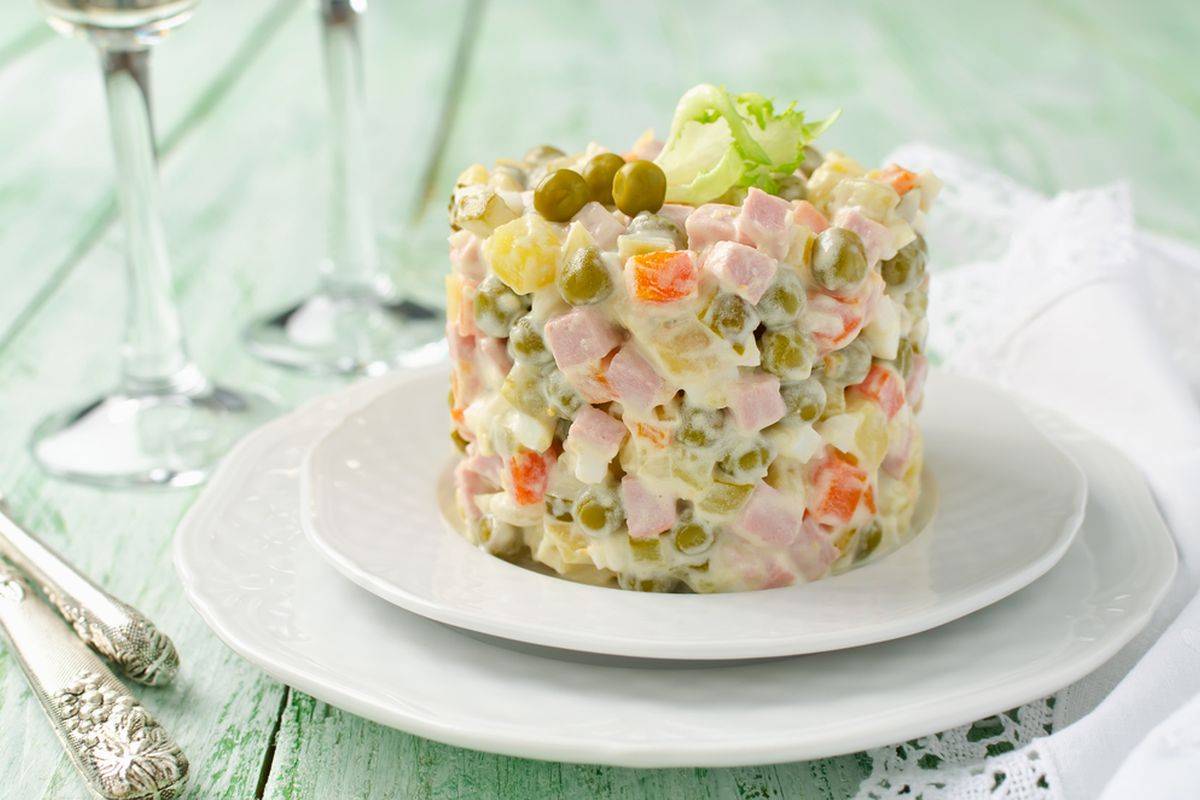 We certainly can't forget the Russian salad , can we? Potatoes, peas, carrots, gherkins and mayonnaise come together to create a cold appetizer that can be served both for a lunch at the table and for a standing buffet in convenient single portions.
To make the Russian salad you will need:
350 g of mayonnaise
500 g of potatoes
300 g of peas
200 g of carrots
50 g of pickled gherkins
white wine vinegar to taste
Salt to taste
extra virgin olive oil to taste
capers to taste
Wash, peel and cut potatoes and carrots into cubes. Blanch everything in hot water, in order to cook the vegetables but keep them crunchy. Do the same thing with the peas and add them to the other vegetables so that everything cools down, together with the gherkins cut into slices and season everything with oil, salt and a teaspoon of vinegar. Also add the mayonnaise and capers and mix everything. Leave to rest and harden in the refrigerator for at least 1 hour.
10. Mozzarella ham skewers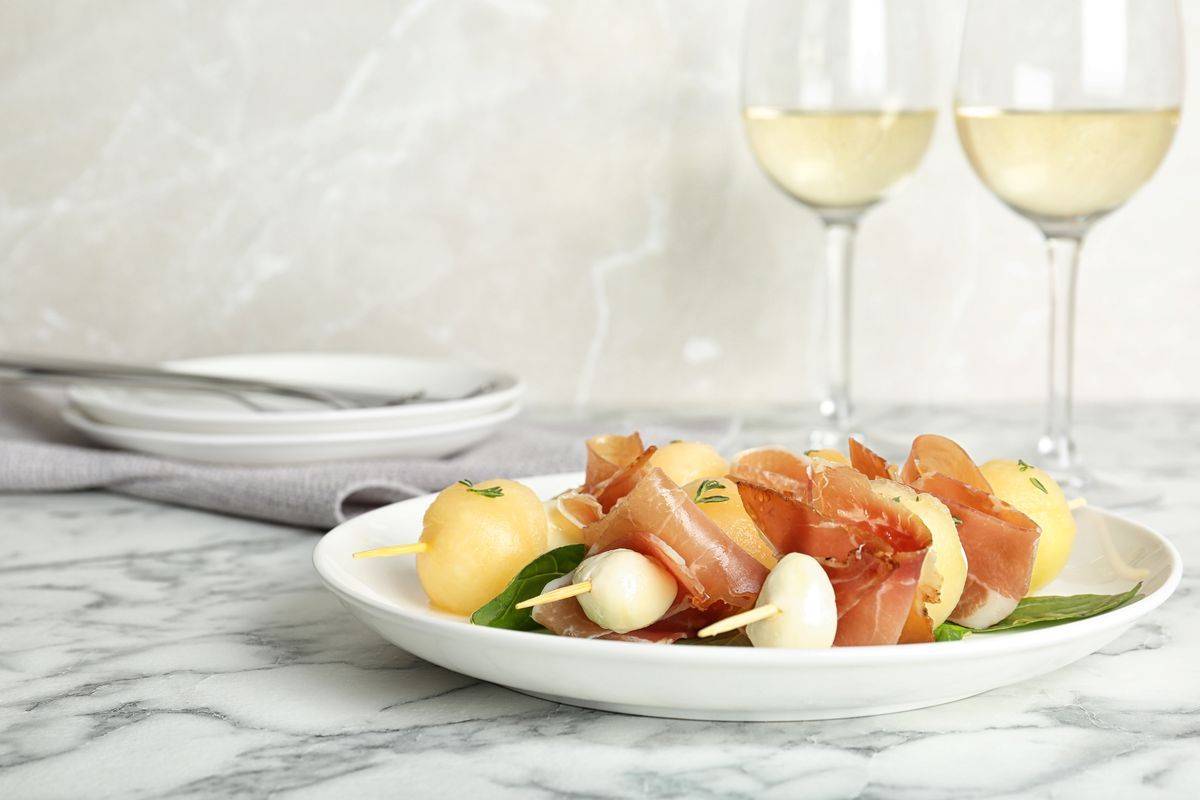 And finally we conclude this roundup of cold, quick and simple appetizers with mozzarella and ham skewers . What we want to give you is a basic idea, which you can then personalize: in summer , for example, it will be easy to add melon, while in winter some cubes of toasted polenta in a pan will be perfect. How does it look to you?
Here are the ingredients for the summer version:
1 melon
mozzarella bites
100 g of raw ham
Start by washing, opening and carefully removing the seeds of the melon. Then with a special kitchen utensil (such as an ice cream scoop ), make melon balls. Then take the mozzarella, drain it from the conservation water and dab it with kitchen paper. Now take your wooden sticks and assemble the skewers by alternating the melon, the raw ham and the pieces of mozzarella or small mozzarella.
Riproduzione riservata © - WT