Colorful and delicious: beetroot and gorgonzola risotto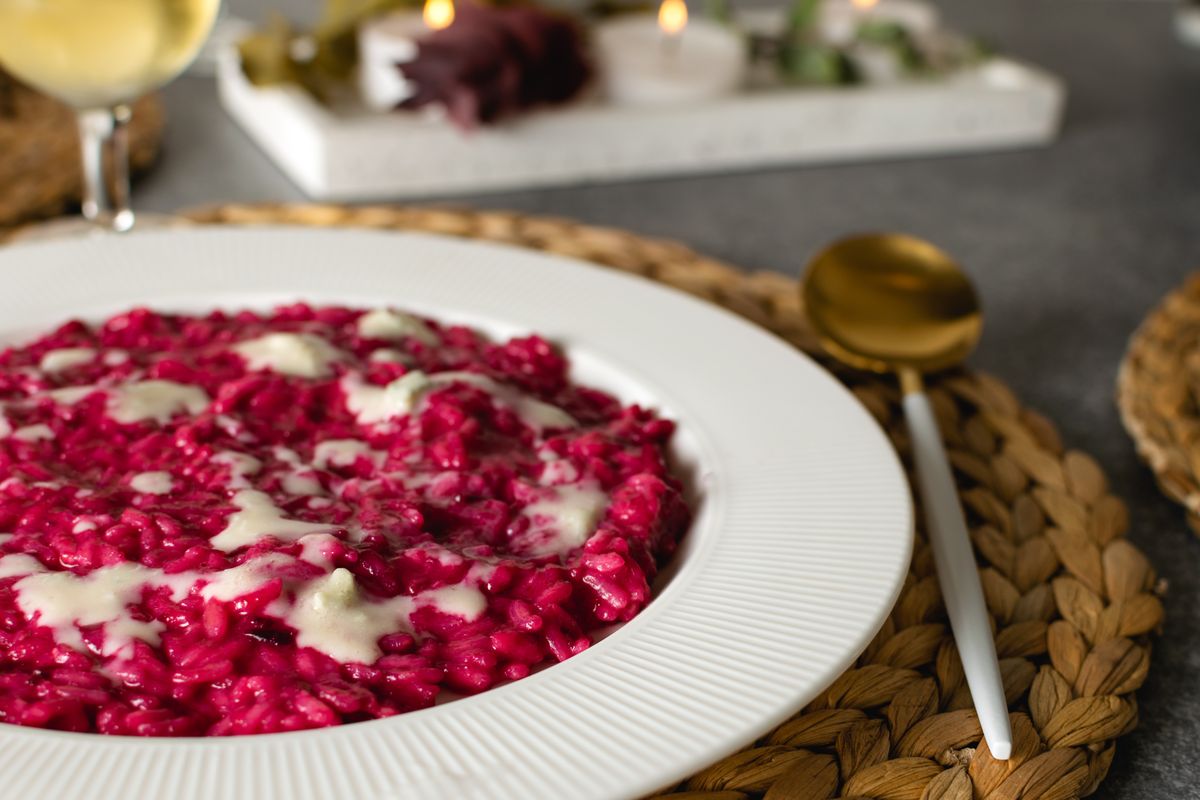 Beetroot and gorgonzola risotto is a first course with a delicate but at the same time tasty taste thanks to the mix of contrasting flavours.
Beetroot and gorgonzola risotto is a perfect first course for simple menus to offer for an elegant and refined dinner . The mix between beetroot and gorgonzola makes the dish delicate but at the same time very tasty.
The preparation of this risotto is very simple, but to significantly reduce the cooking time I suggest you use the pre-cooked beets that can be found directly in the best-stocked supermarkets.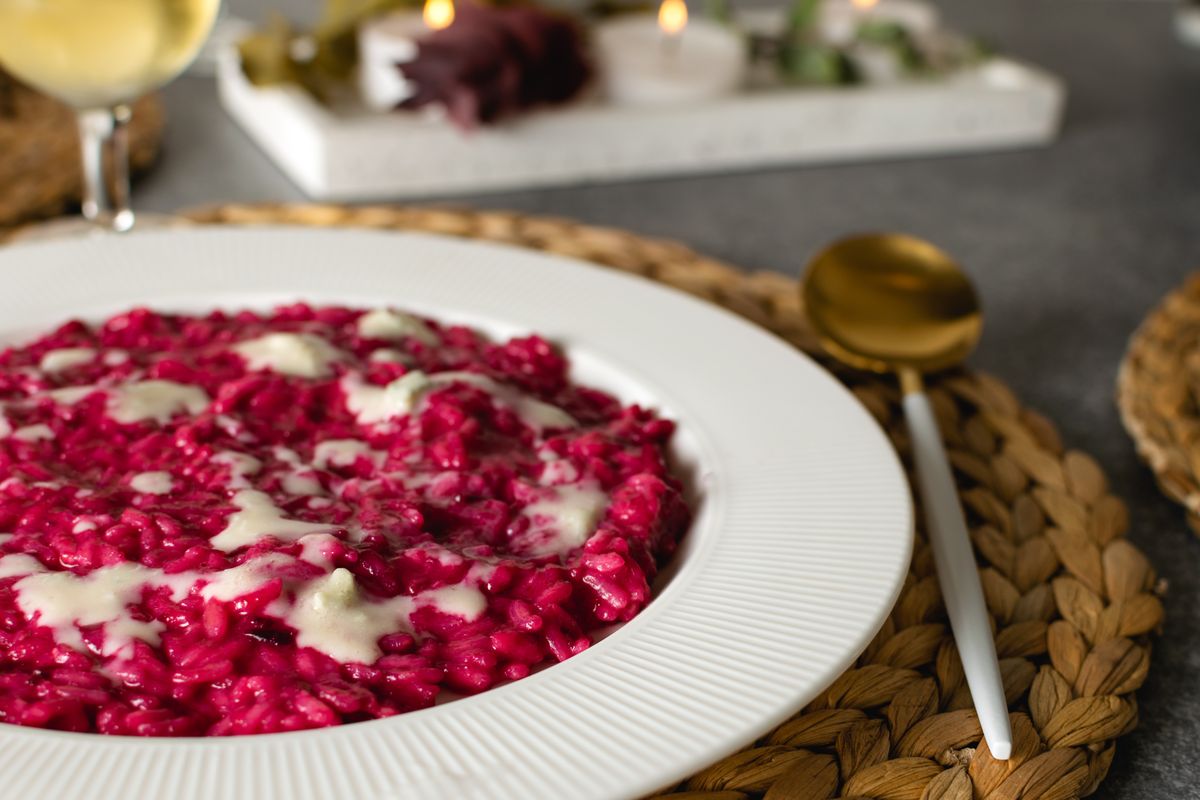 Preparation of risotto with gorgonzola and beetroot
Start by cutting the leaves off the beets, then cook them in plenty of salted water until they are soft.
Then remove the outer part and cut them into cubes.
Blend until creamy (if necessary, add a little water).
Now thinly slice the onion and brown over low heat in a large saucepan. When the onion is well browned, add the rice and toast for two minutes.
Deglaze with the white wine, let the alcohol evaporate well then add a few ladles of vegetable broth.
Continue adding the hot vegetable broth if necessary.
Separately, in a saucepan, melt the gorgonzola in the milk .
When there are 5 minutes left to finish cooking the rice, add the cream of beets, season with salt and finish cooking.
Serve the beetroot risotto piping hot and finish with the gorgonzola fondue.
For another first course with beets, you can also try crepes with beetroot .
storage
We recommend consuming the risotto at the moment .
READ ALSO: Difference between risotto all'onda and creamed: what's the difference? Let's find out!
Riproduzione riservata © - WT