Colorful, delicious and very simple: it's the Bavarian cream with strawberries!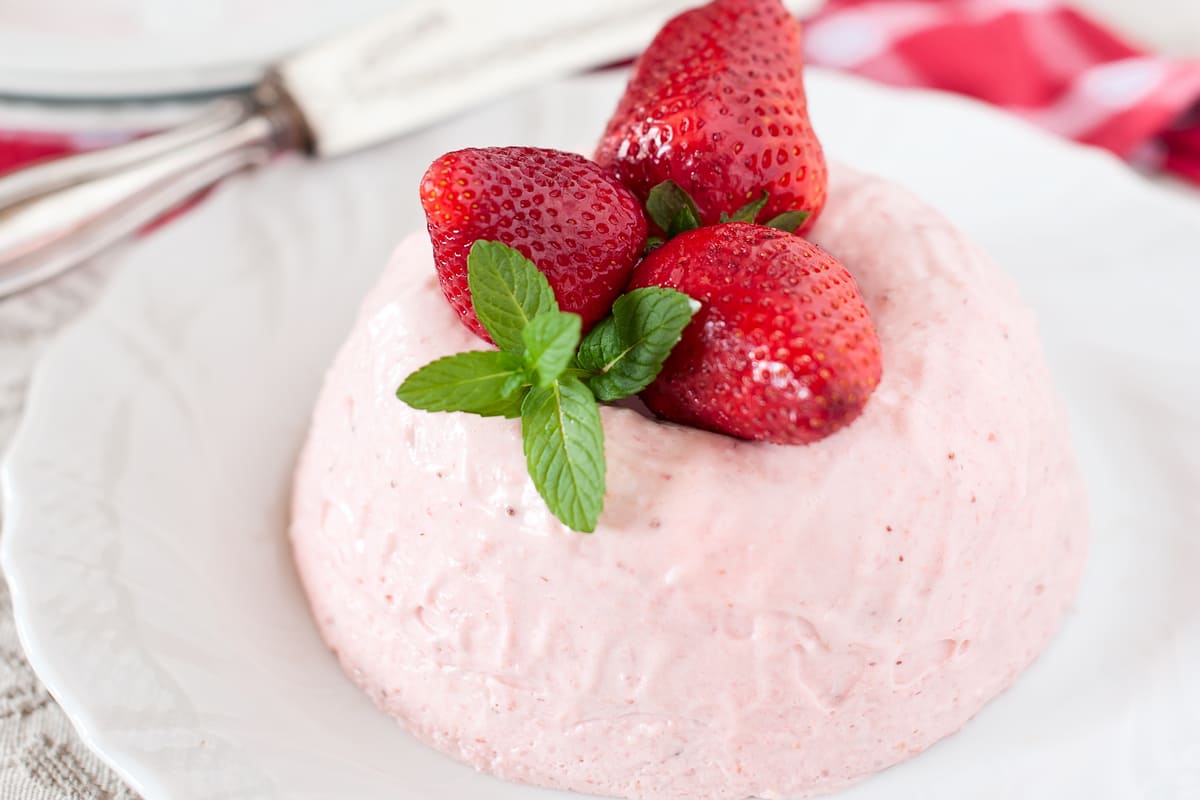 Strawberry Bavarian cream is an excellent spoon dessert, even if tasting it it doesn't seem possible that it could be so easy and so quick to prepare…
Strawberry Bavarian cream is a spoon dessert that offers many advantages to those who prepare it. The first is its ease , also because it doesn't require cooking, except for a slight warming with milk. It is, therefore, also within the reach of those who try their hand at cooking for the first time, as well as a recipe for the perfect summer.
The second advantage is speed : just over twenty minutes and it's ready. Finally, it can be prepared well in advance , at the end you just have to remove it from the refrigerator and bring it to the table.
For the uninitiated, the Bavarian cream is a classic of French pastry and in this recipe it is revisited with delicious seasonal fruit. Let's see the preparation now!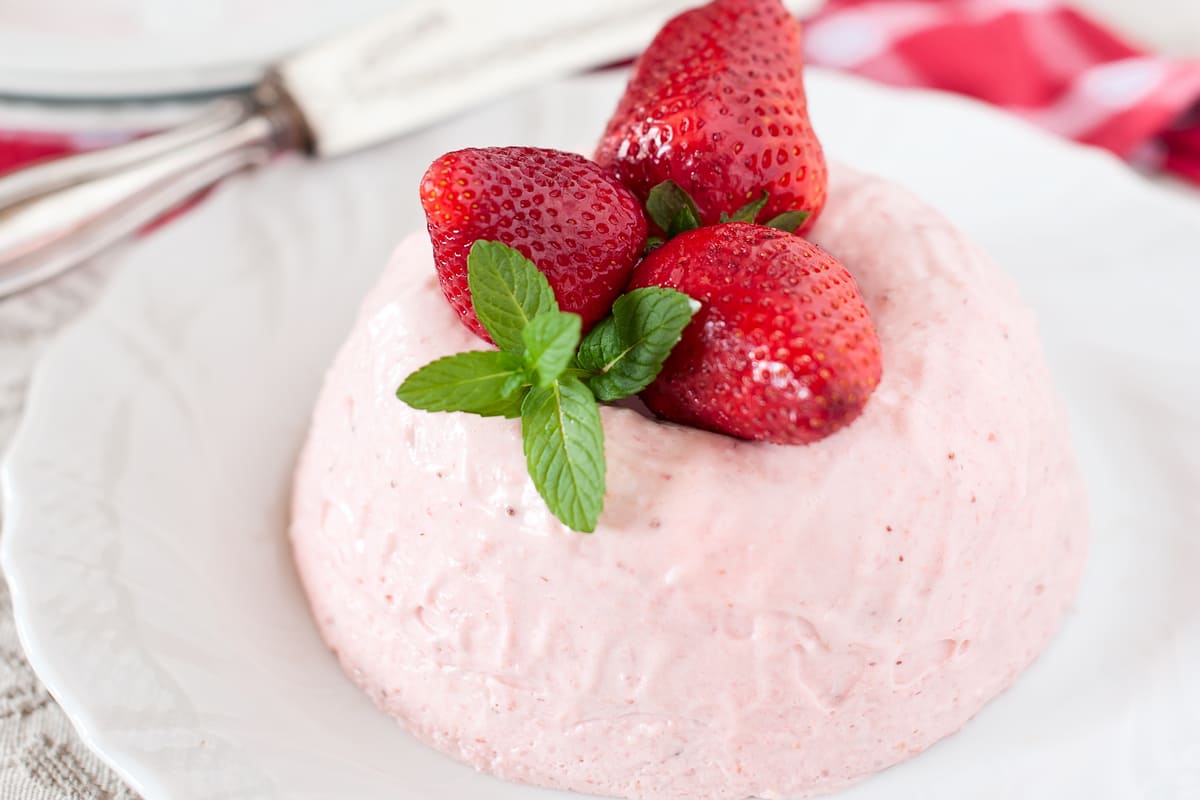 Strawberry Bavarian cream preparation
In a bowl, put some cold water and the gelatin sheets: let them soak for ten minutes.
Pour the milk into a saucepan and let it cool slightly.
Turn off the heat, squeeze the soaked gelatin sheets very well with your hands, pour them into the saucepan with the milk, and stir until completely dissolved. Let it cool down for ten minutes.
In the meantime, wash the strawberries under running water, remove the green stalk and dry them gently with kitchen paper.
Set aside the four prettiest strawberries , cut the others into chunks and pour them into the glass of a blender. Add the granulated sugar and blend them until you have a smooth puree.
In a separate bowl, pour the fresh cream, add the icing sugar and whip it until stiff with an electric mixer .
Pour the strawberry smoothie into a large bowl. Add the milk in which you melted the gelatin and mix.
Pour in a third of the whipped cream and mix gently.
Add another third of the whipped cream and always mix gently with a spatula with movements from the bottom up. Repeat with the last third of whipped cream .
Pour everything into a mold and level, put in the refrigerator for at least 4 hours.
After the necessary time, turn the cake upside down and decorate with the strawberries
storage
The Bavarian cream prepared with cream and fresh strawberries can be kept in the refrigerator for a maximum of 2 days . Instead, we advise against freezing it in the freezer as it would lose that consistency that characterizes it.
Riproduzione riservata © - WT