Confit cherry tomatoes by Antonino Cannavacciuolo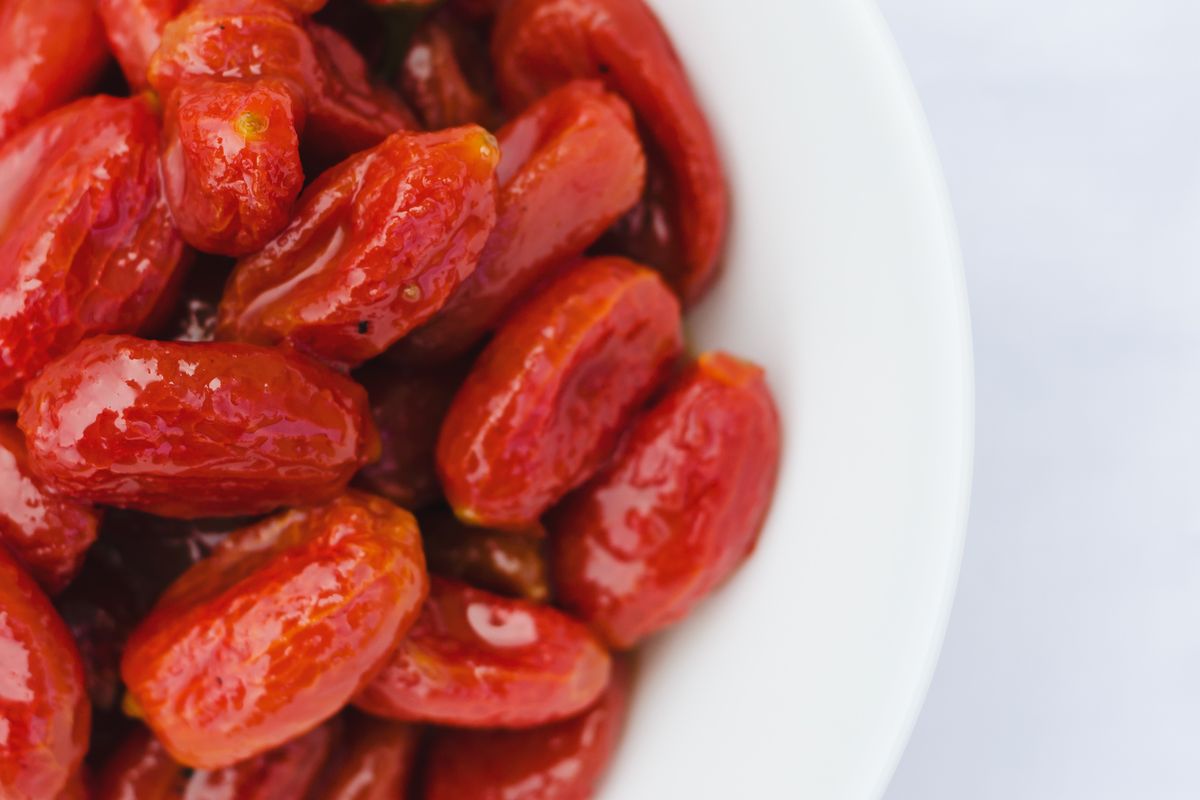 Antonino Cannavacciuolo's confit datterini tomatoes are easy to make and delicious to taste: let's see all the steps of the recipe together.
The confit datterini tomatoes with chef Antonino Cannavacciuolo's recipe are a must try! We can assure you that they are really delicious and the ideal accompaniment for dishes based on fish, shellfish and molluscs; they can be added to a pasta salad or to an improvised second course
We found the chef's recipe in one of his books: "Put your heart into it" , within a more complex preparation, but we couldn't help but share it with you! Know that, for a perfect result, cooking in the oven is long enough , but don't worry, the temperature will be low in order to let the vegetable dry properly without heat peaks.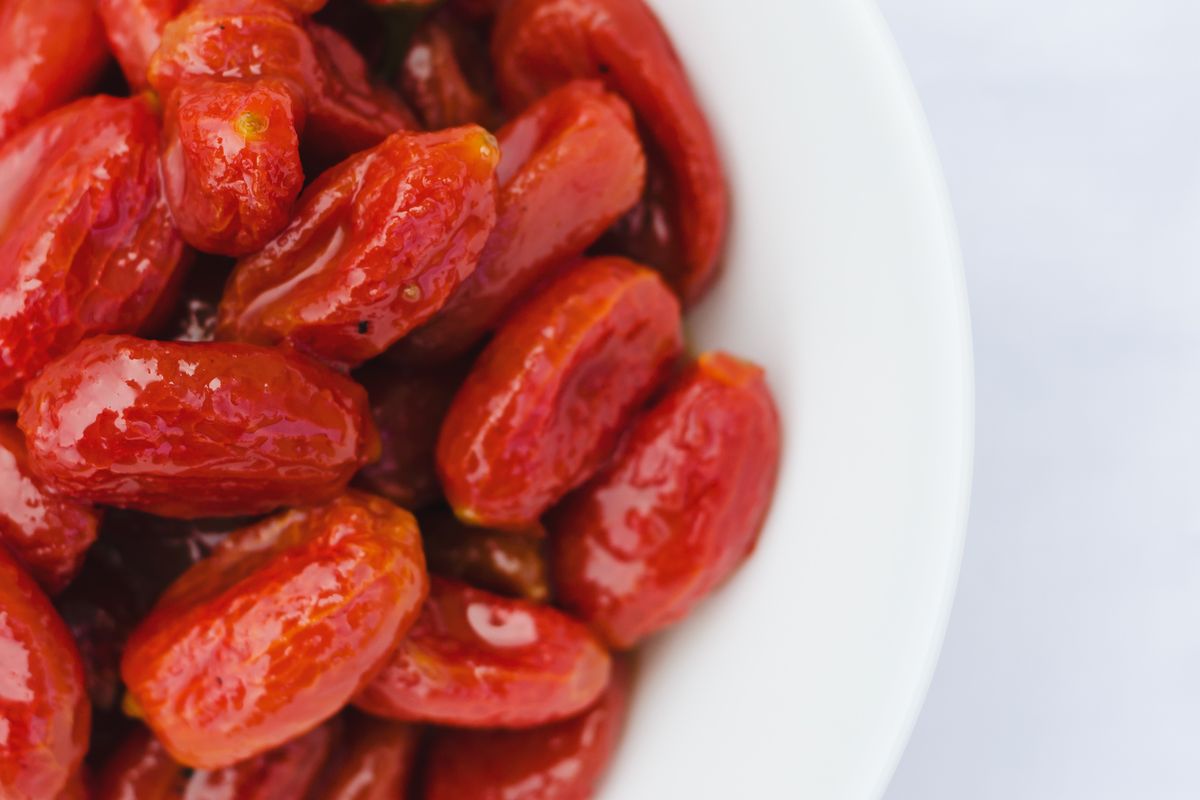 Preparation of Antonino Cannavacciuolo's confit tomatoes
After washing the cherry tomatoes, immerse them in boiling salted water to whiten them . The boiling time should be short, just until the skin begins to crack.
Then cool them immediately in water and ice to keep the color bright.
Remove the skin from the cherry tomatoes and season them with sugar, salt and oil to taste.
Arrange the tomatoes spaced out on a baking tray lined with baking paper.
Add the garlic, thyme and marjoram and cook everything in the oven at 80°C for about 4 hours .
Once cooked, take the tomatoes out of the oven and serve them.
If you want to preserve them, remove the added aromas and let them cool. Once cold, you can store them in oil in the refrigerator.
storage
We recommend keeping the side dish for a maximum of 2 days in the fridge , in a special container with a lid. If in oil without vacuum packing, you must consume the contents within 1-2 weeks , making sure that the tomatoes are always covered in the liquid.
Riproduzione riservata © - WT