Cream parmentier, the cream of potatoes and leeks typical of French cuisine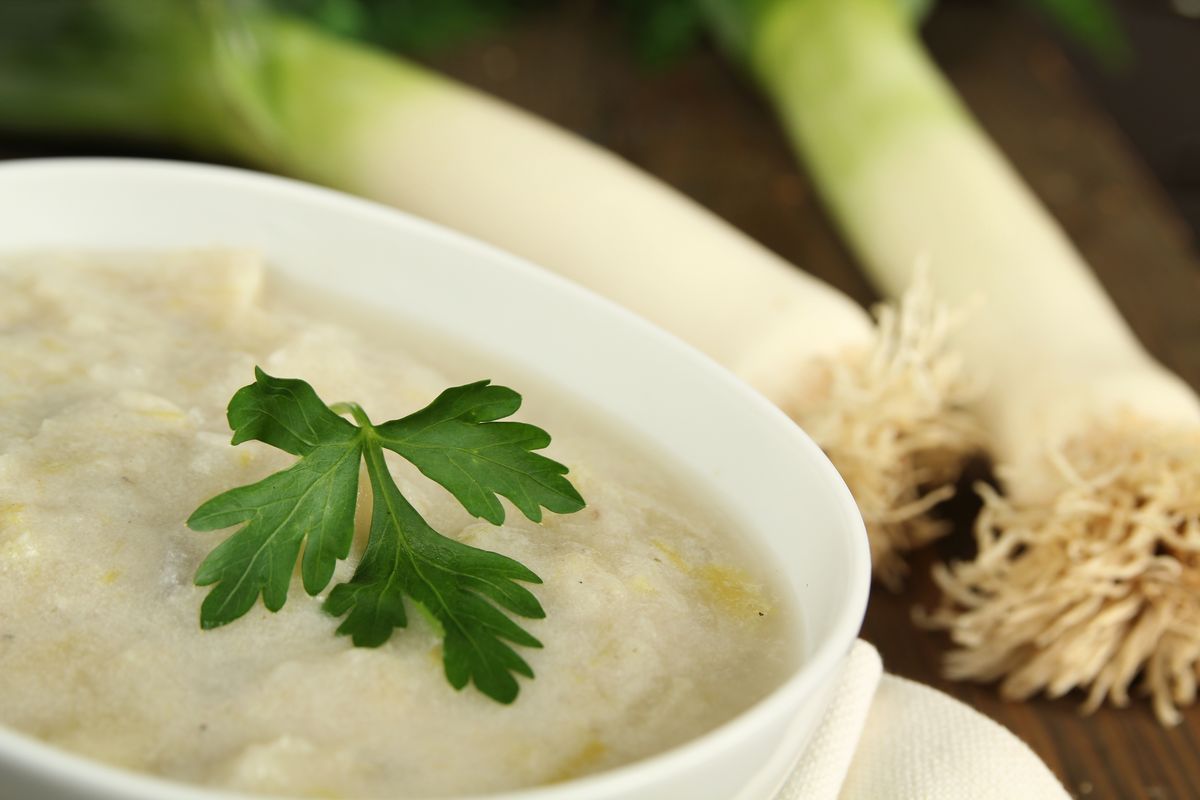 Also known as potage parmentier, the parmentier cream is a potato and leek soup typical of French cuisine.
Parmentier cream, also known as potage parmentier, is a velvety typical of French cuisine created by the French agronomist and pharmacist Antoine Parmentier. It was he who found this alternative way of cooking potatoes, until then considered even harmful, creating a creamy, warm and invigorating soup.
The parmentier cream recipe is really simple and to prepare it you only need leeks, potatoes and cream , a must in French recipes. The ingredients are cooked with water until tender and then blended by adding the cream. For a lighter version you can replace the cream with milk . But let's see together all the steps to prepare this delicious dish, ideal for warming up the cold winter evenings.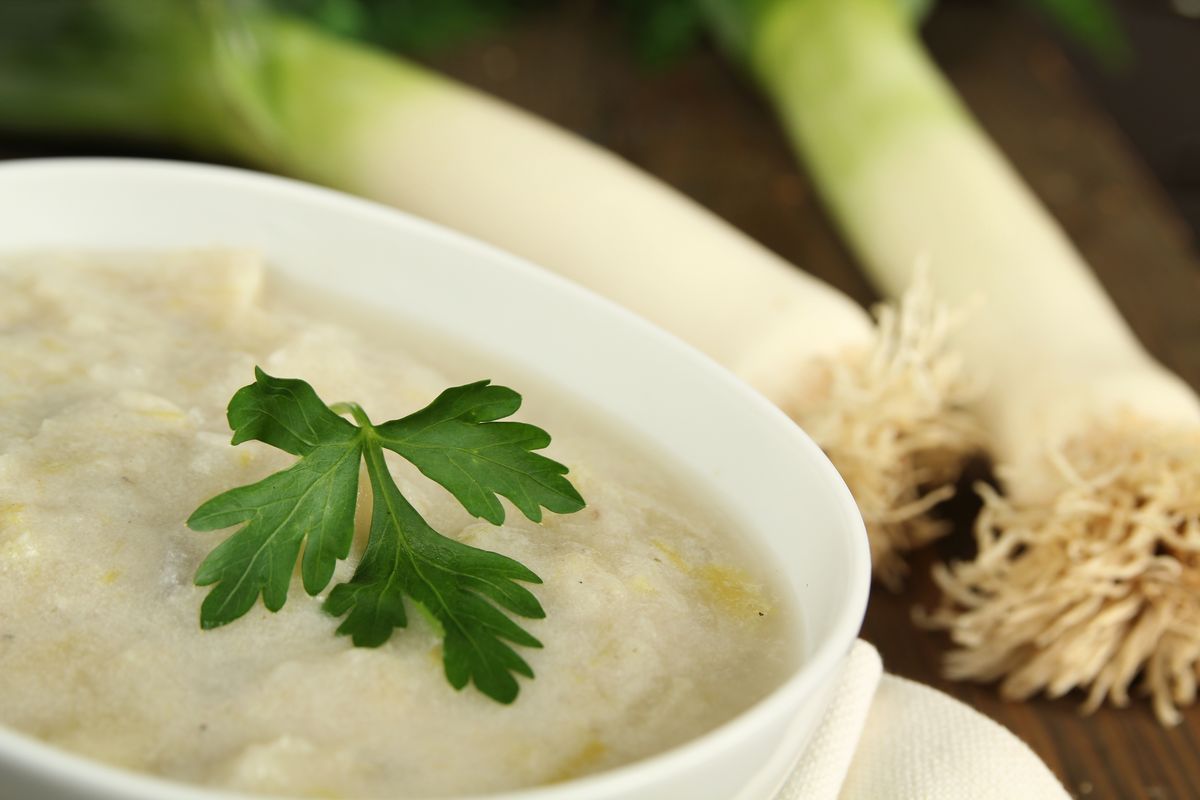 How to prepare parmentier cream recipe
First remove the final beard and the outermost layer of the leek, then cut it into rather thin slices.
Heat the oil in a saucepan and add the leeks , browning it for a few minutes over high heat. Pour a ladleful of broth and cook for 5 minutes .
In the meantime, peel the potatoes and cut them into 2 cm pieces. Add them to the pot and cook over high heat.
Cover with the broth and cook for 20 minutes , season with salt. When cooked, the potatoes should be tender.
Blend everything with the immersion mixer , add the cream and cook for another 5 minutes. Serve piping hot, accompanying it with croutons if desired.
If you liked this recipe, try our cream of onions and potatoes , equally delicious but much lighter.
storage
Potage parmentier can be kept in an airtight container, placed in the refrigerator , for 2-3 days. You can heat it both in a pot and in the microwave before enjoying it.
Riproduzione riservata © - WT