Cream, vodka and cherry tomatoes, ready to taste the pasta at the old tavern!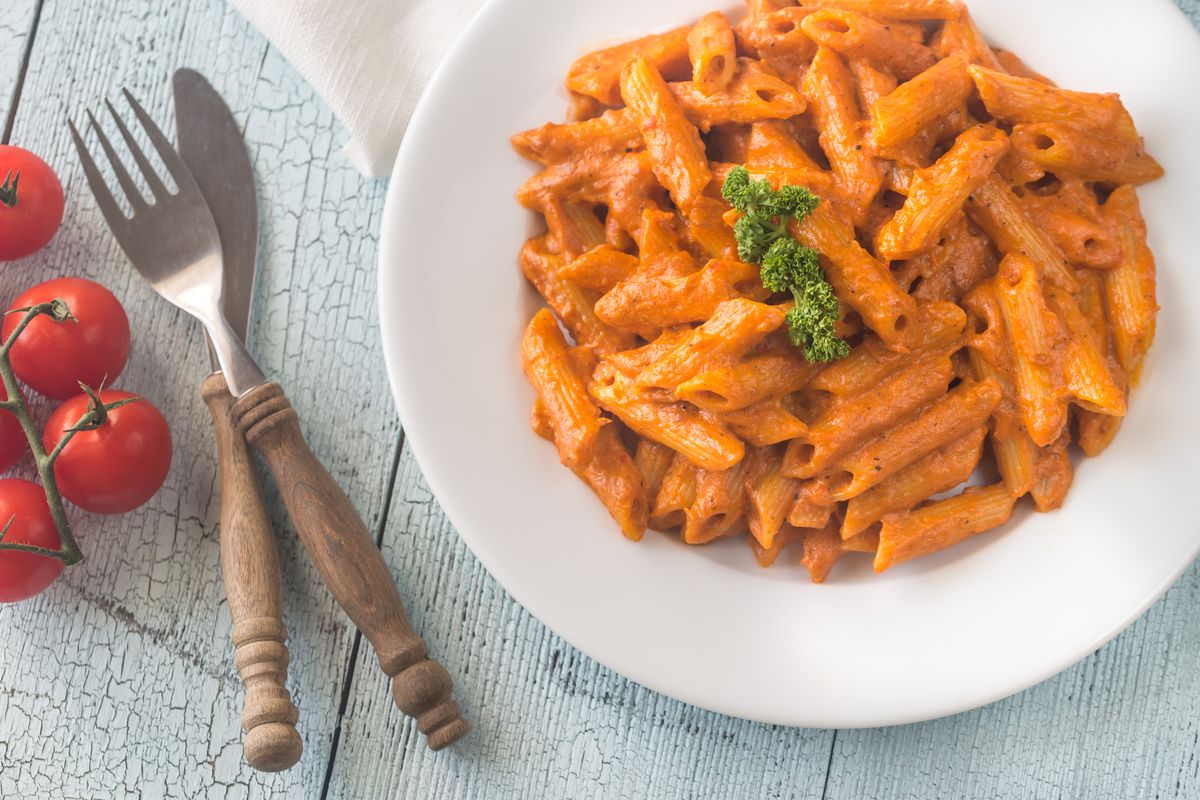 Pasta alla vecchia bettola is a typical first course as simple as it is rich in flavors, based on cherry tomatoes, vodka and much more.
Are you looking for a simple recipe with a rich taste, to amaze all your guests? Try the traditional old tavern pasta. It is a spicy and tasty first course, captivating from the very first taste. Preparation is fast and allows you to recover a variety of ingredients – so as not to throw anything away – and which together give life to unique flavors.
The starting point is the cooking of cherry tomatoes, which give color to the dish. After having cooked them and blended them with vodka , you must also roast them in the oven . Don't worry, it will take less time than you think. Once blended and mixed with cream, they will result in a velvety and tasty cream ; the bold touch, if you like, is the addition of the red pepper.
Let's not waste time and get to work!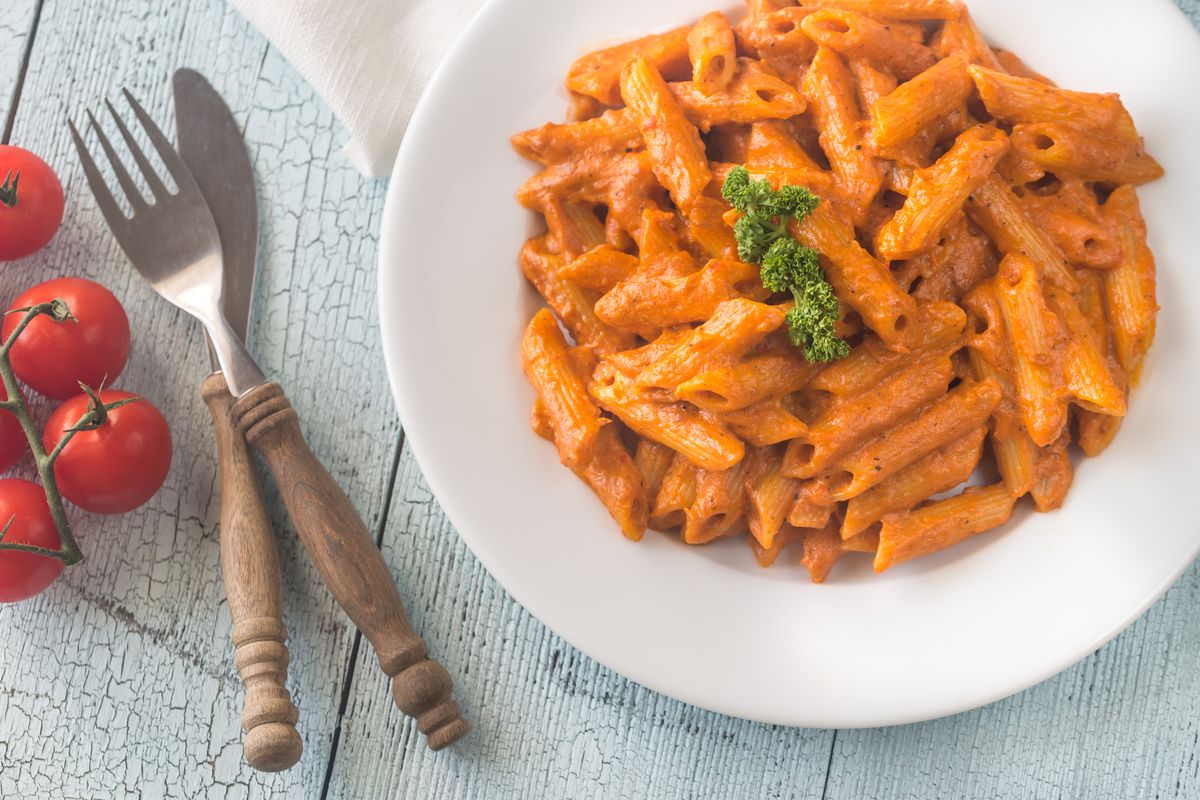 Preparation of the recipe for pasta alla vecchia tavern
Before starting, wash and cut the cherry tomatoes in half .
In a pan with a non-stick bottom, pour the olive oil. Chop the onion and pour it into the pan, along with a clove of garlic.
Fry everything over low heat, stirring occasionally.
To the sauté, add oregano and chilli. At this point, blend with the vodka .
Immediately add the cherry tomatoes and season with salt and pepper. Cook over low heat for 10 minutes , stirring occasionally.
After this time, don't stop: transfer everything to a baking dish. Bake in the oven at 180 ° C for 30 minutes .
At the end, you have to find the well roasted cherry tomatoes. Transfer them to the bowl of a mixer and blend them .
Once you get a smooth cream, pour it back into the pan; add the cream and mix vigorously.
Dedicate yourself to pasta. Boil a pot full of salted water on the stove, then immerse the pasta in it, to cook it in the time indicated on the package.
As soon as it is cooked, drain it and dip it in the sauce, present in the pan.
Add some grated Parmesan and mix.
Season with chopped parsley and serve.
storage
Pasta alla vecchia bettola is a simple first course but with a particular aftertaste. You can enjoy it on the spot or keep it for a maximum of 1 day in the fridge .
Another delicious first course is straw and hay with mushrooms and speck .
Riproduzione riservata © - WT