Creamy and crunchy at the same time, here is the biscocioc cake!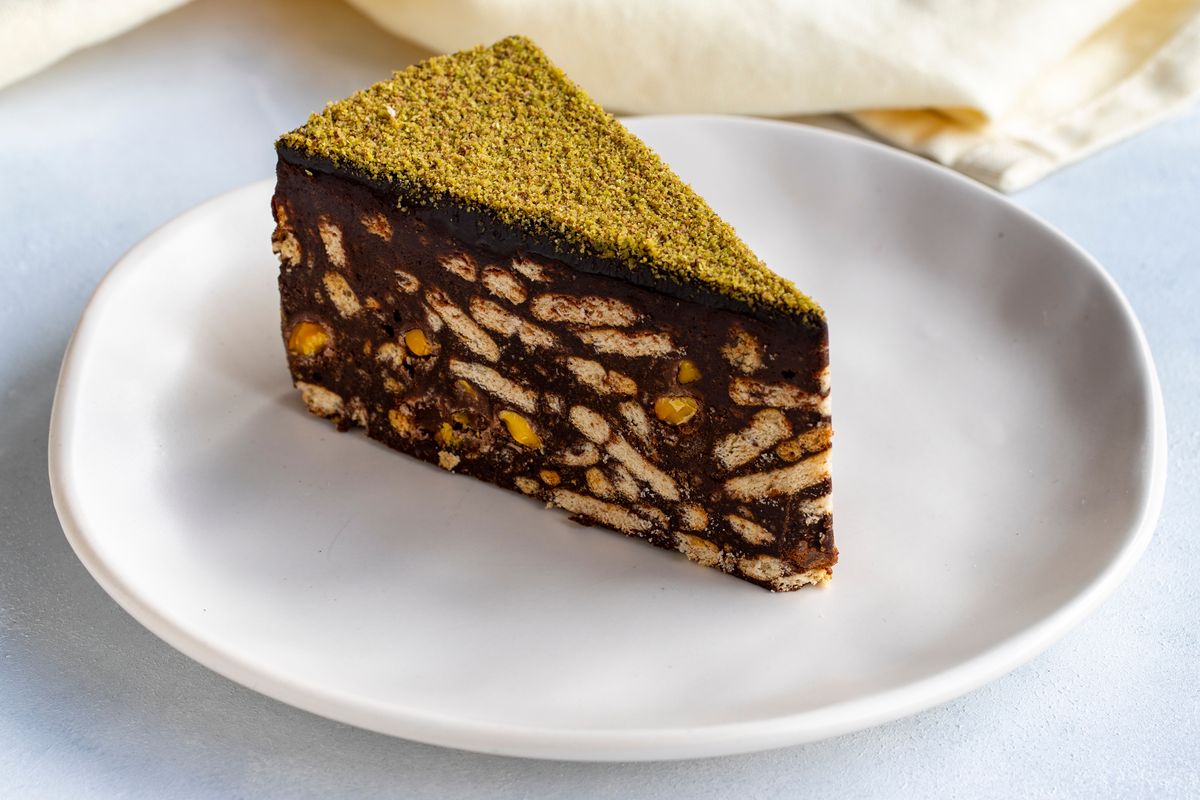 Lots of chocolate and crunchy biscuits, these are the main ingredients for a delicious no-bake biscuit cake.
Sweet like chocolate and crunchy like biscuits, how can you resist the goodness of biscocioc cake? It is a very simple dessert to make at home, because it is the recipe for a cake without baking. Once the dessert is composed, to give it consistency it is only necessary to put it in the fridge . In this way, its creamy heart of melted cocoa is compacted, embracing a very crunchy filling of chopped biscuits. Do not forget, then, to complete everything by covering with a delicious chocolate ganache. In a few steps, a dessert is ready that will make you fall in love.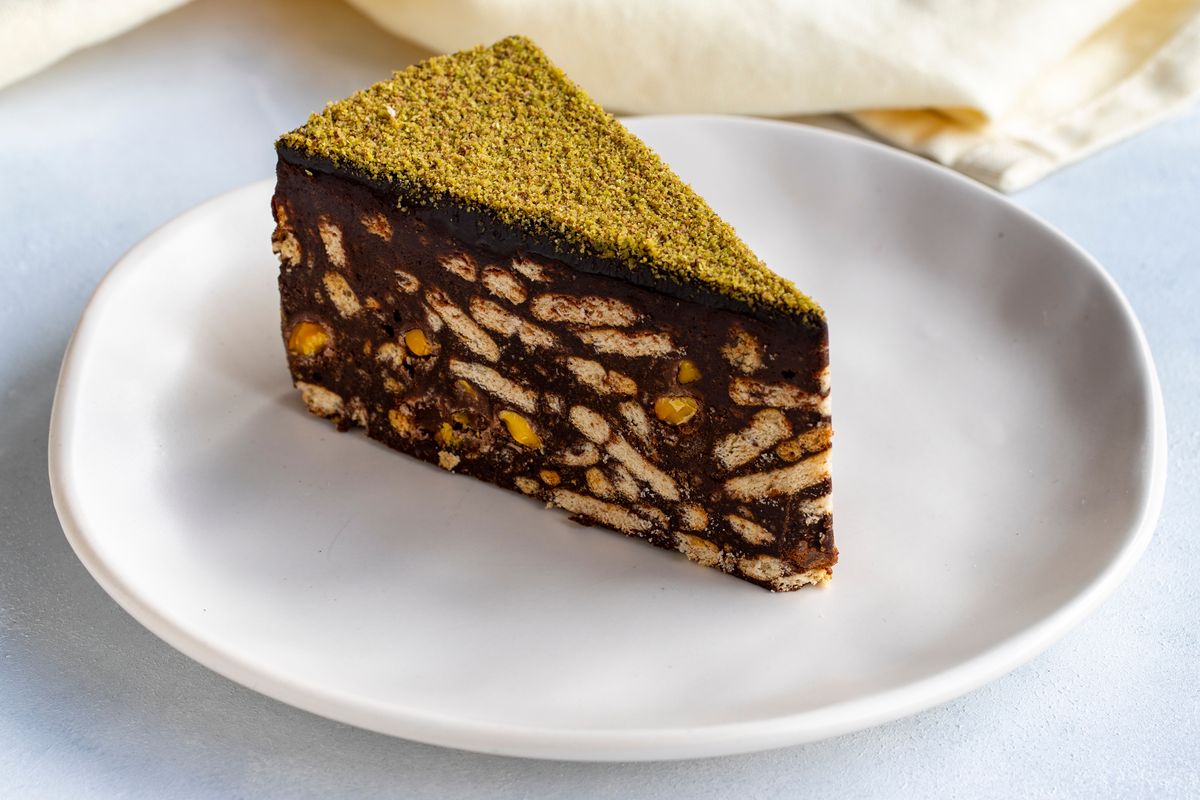 Preparation of the recipe for biscocioc cake
The first step involves cocoa syrup. Fill a saucepan with water and add the granulated sugar and starch.
Put on the stove and cook over low heat, waiting for the sweetener to melt.
When it begins to melt, add the cocoa and mix with a hand whisk . Turn off when the mixture becomes fluid and homogeneous.
Add the butter, cut into chunks , and put on medium heat. Stir constantly, cooking for about 7 minutes . When finished, turn off and let cool.
Put the biscuits in a mixer and chop coarsely (also leave some large pieces).
Transfer them to a bowl and add the cocoa syrup. Mix carefully, to mix the two compounds well.
Take a circular hinged mold (with a diameter of 22 cm ) and line it with parchment paper.
Fill it with the cake mixture, with the back of a spoon pressed to compact the surface.
Let it rest in the fridge for 30 minutes .
After this time, prepare the chocolate ganache. Pour the cream into a saucepan and heat it on the stove.
Turn off and add the chocolate, previously chopped with a knife. Stir constantly to obtain a smooth and fairly fluid cream.
Take the cake and cover it with the ganache, leveling the surface.
Return to the fridge to set for 3 hours .
At the end, you can remove from the mold, decorate as desired and serve.
storage
This cookie and chocolate cake is a perfect dessert, creamy and crunchy at the same time. You can keep it in the fridge, covered with cling film for 2-3 days .
For another fresh and delicious dessert, there is the recipe for cheesecake with bananas and chocolate .
Riproduzione riservata © - WT