Creamy cacio e pepe: how to prepare it to perfection? With photos and video recipe!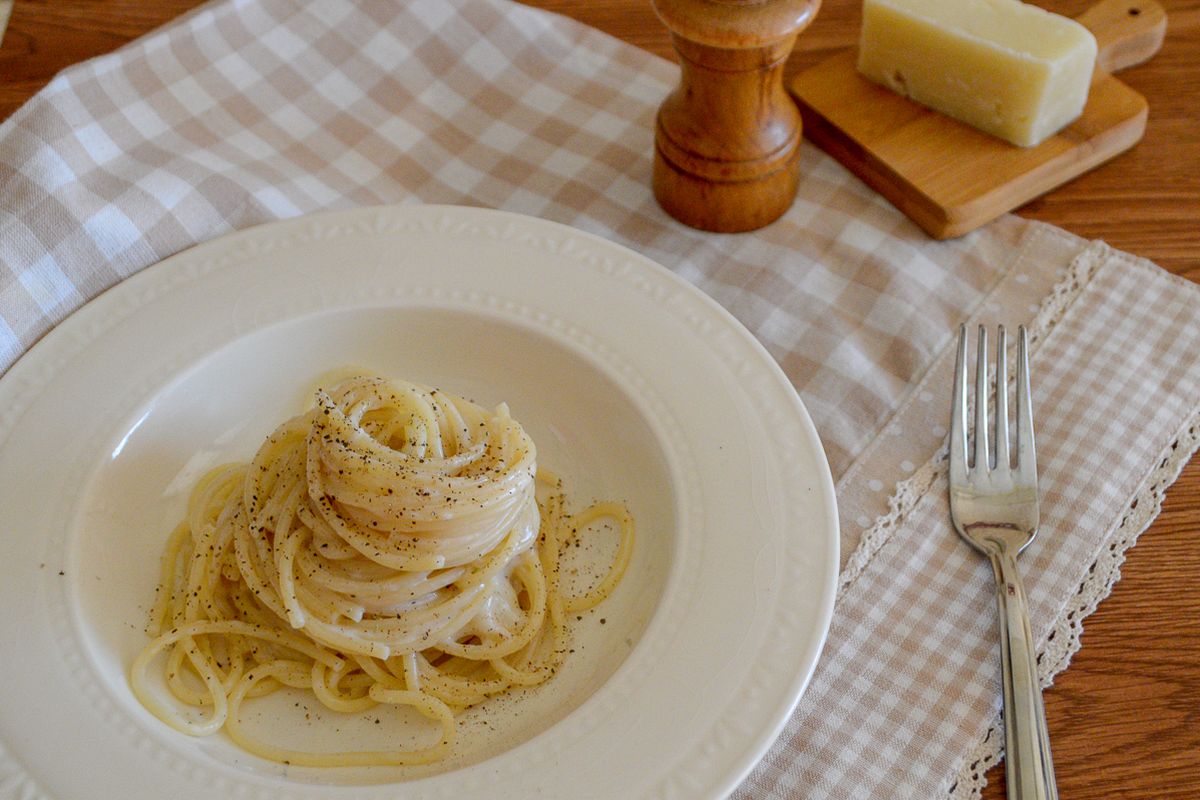 The cacio e pepe pasta recipe in Rome is a real institution: here's how to prepare this traditional first course to perfection.
Today we are going to discover the original recipe of spaghetti cacio e pepe, a typical pasta of the Roman culinary tradition. Beloved throughout Italy, this dish is one of the most famous first courses , together with carbonara, gricia and amatriciana, but among the four it is the simplest and for whose preparation fewer ingredients are needed.
In reality, its simplicity is only apparent, and indeed, precisely because there are only two main ingredients, other than pasta, the difficulty lies in balancing them perfectly, and in creating a savory and creamy sauce at the right point. In fact, the pitfalls are just around the corner: cooking, lump formation, excess salt… in short, if you want to discover all the secrets for preparing this pasta to perfection, you're in the right place. Let's start right away and see the recipe for spaghetti cacio e pepe alla romana with photos, steps and videos !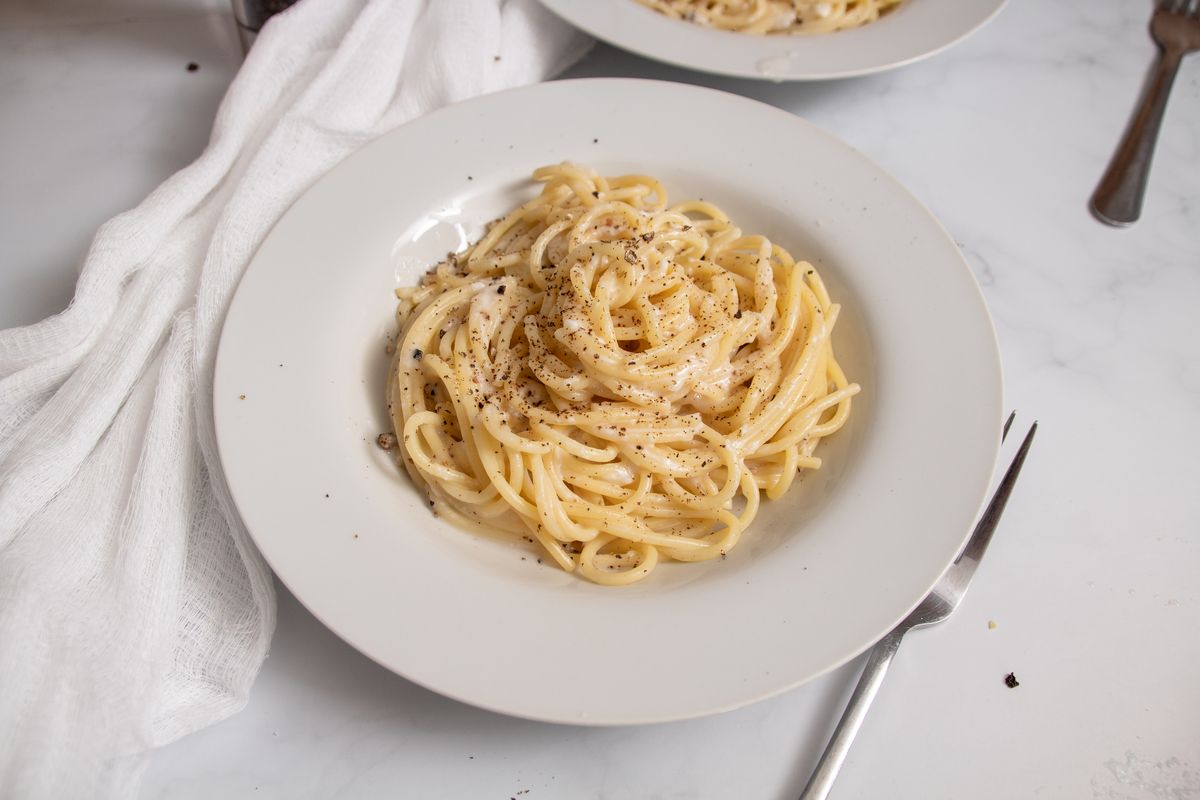 Preparation of cacio e pepe pasta: original recipe
What kind of cheese is cacio? Although many use the word cacio to refer to cheese in general, only and exclusively pecorino romano is used to make this pasta!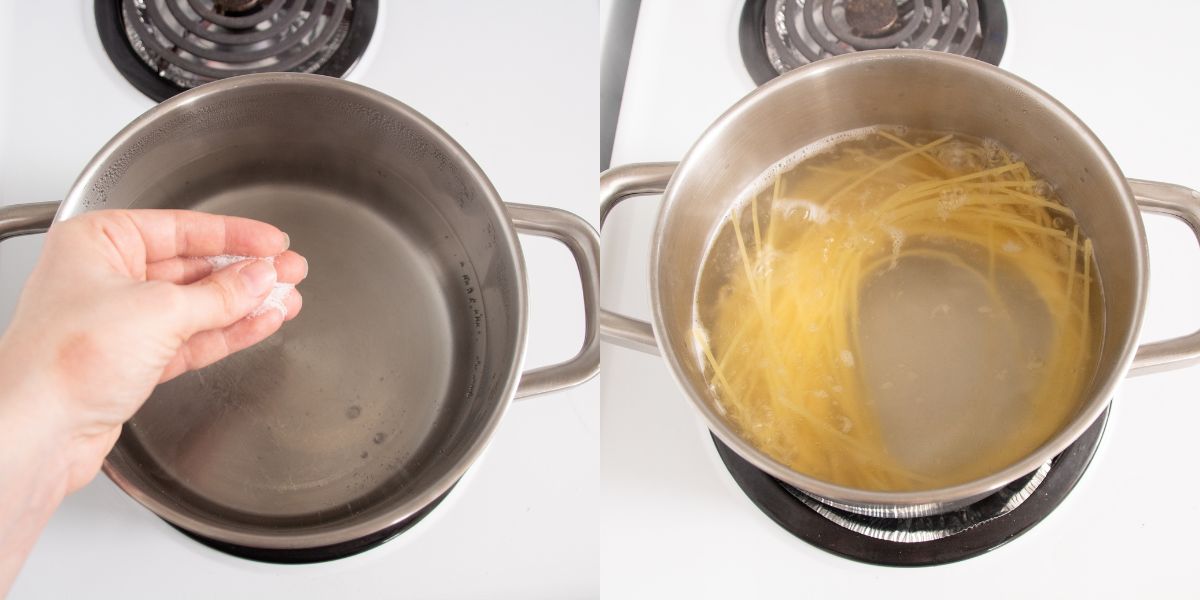 1. Start by putting on the water for the pasta, remembering to salt it a little so as not to risk obtaining too savory pasta. Don't worry, the pecorino will take care of the taste!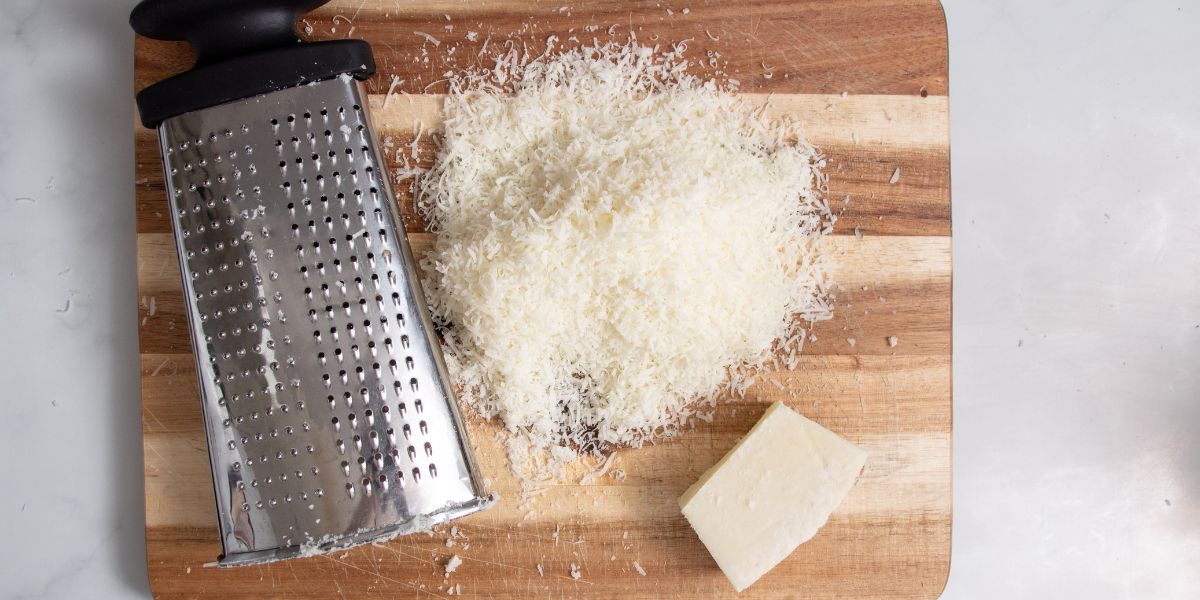 2. At this point, take care of the sauce : then take the shape and grate it , then leave the cheese aside.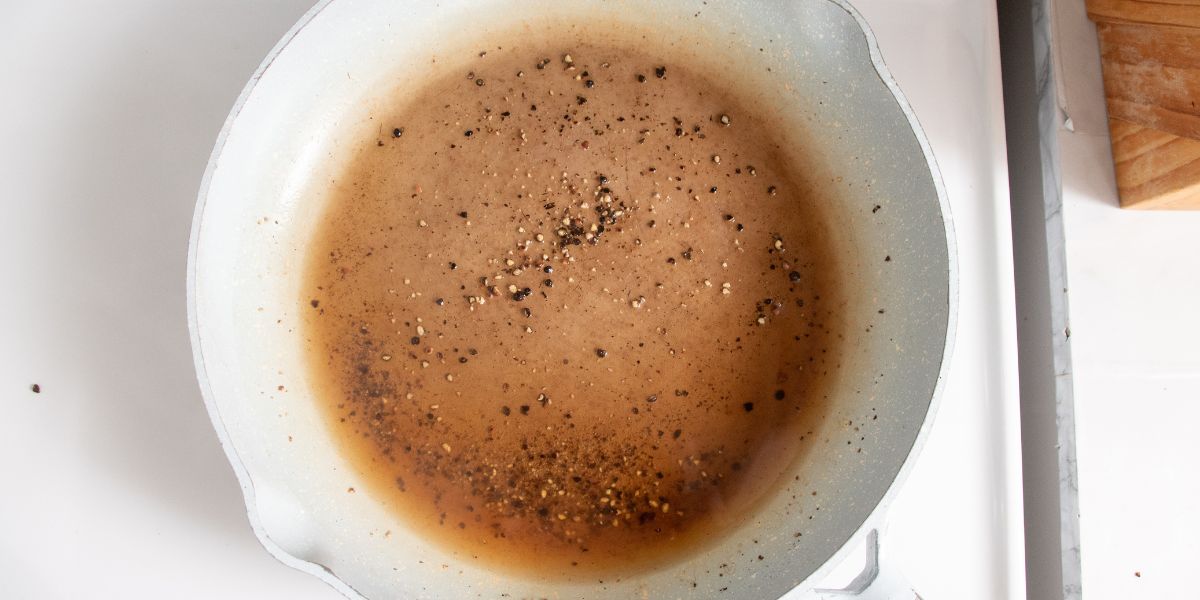 3. Take the peppercorns and crush them roughly (you can use a meat tenderizer or a grinder). While the pasta is cooking put a pan on the fire and pour in a good spoonful of ground pepper.
4. Let it toast for about 2 minutes , then add a ladle of cooking water and lower the heat.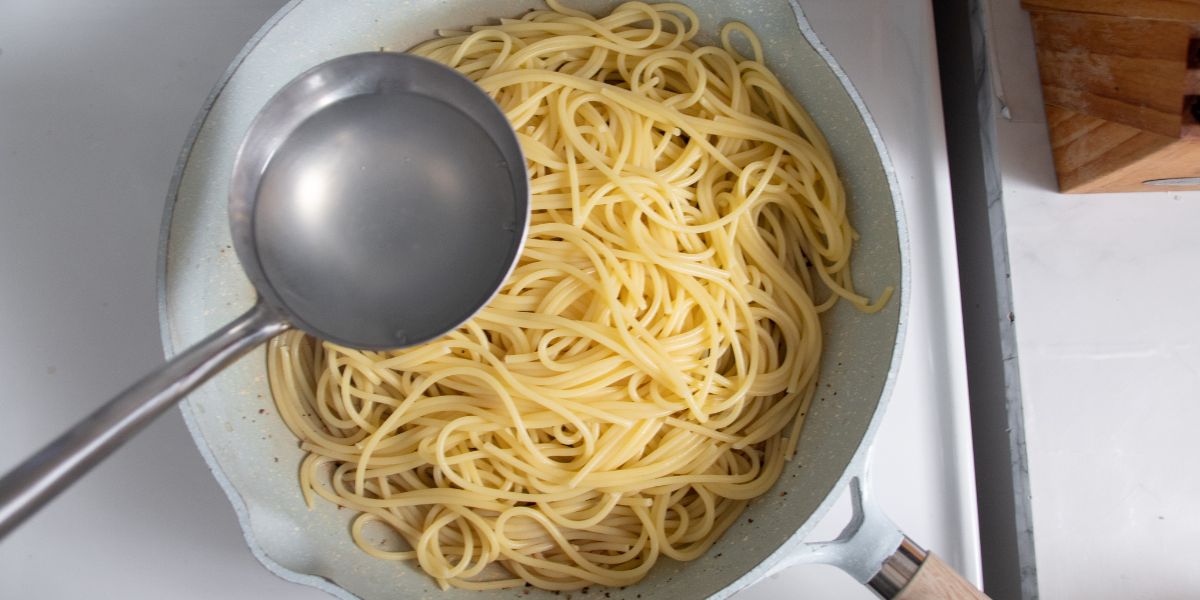 5. Drain the pasta al dente directly into the pan, and cook it by adding a ladle of still boiling water from the pot. Let it absorb, stirring often and, if the spaghetti is still hard, add 1 more ladle and continue cooking the risotto .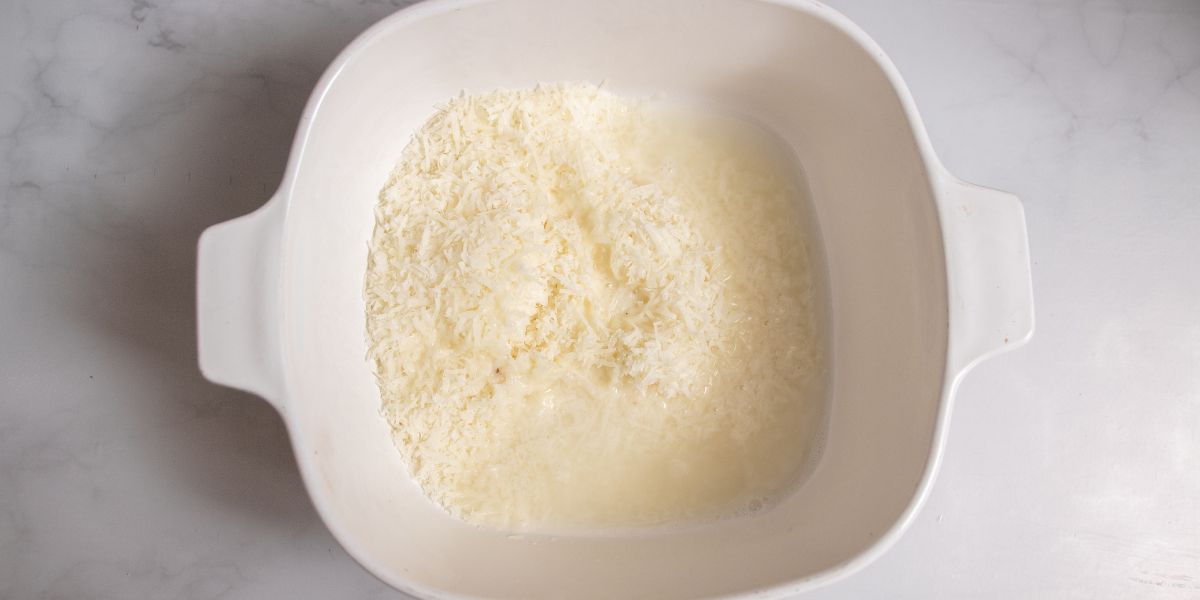 6. Now you have to create the classic cream cheese, and to do this you need to melt the cheese with water. But how to avoid the formation of lumps, and create that very unpleasant glue effect? Simple, with the cooking water : the starch released by the pasta, in fact, will hinder the tendency of the proteins to coagulate on contact with heat. To do this, add a ladle to the cheese, directly in a bowl, and mix vigorously with a spoon.
7. Turn off the heat, pour the cream into the pan and stir with tongs or a spoon.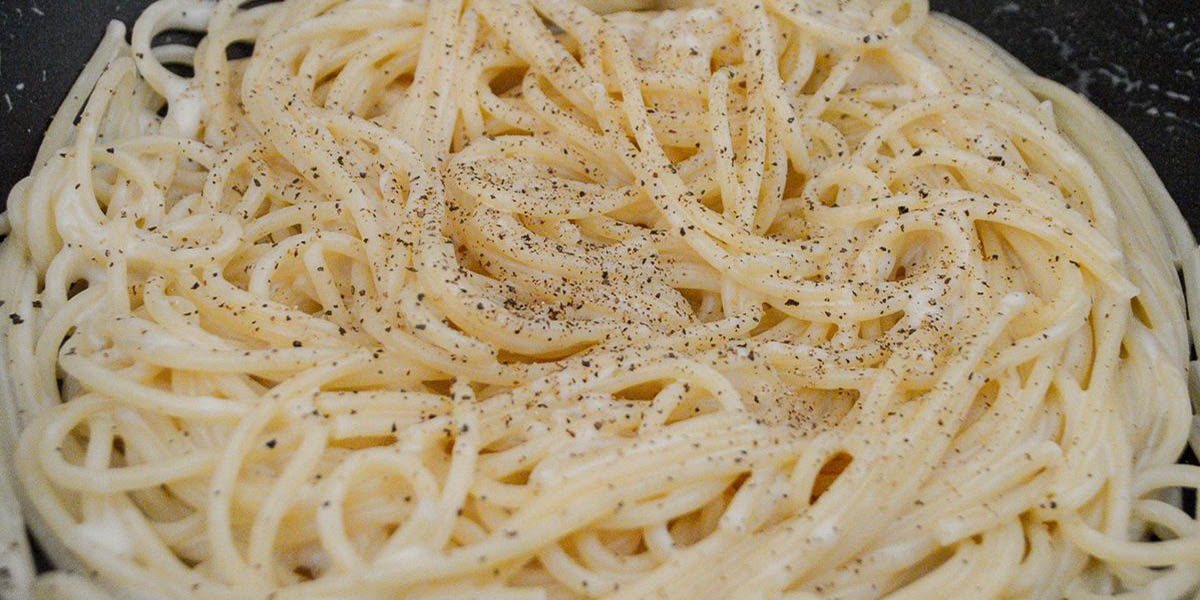 8. All you have to do is add more black pepper to taste and serve the pasta immediately. The dish is ready, bon appetit!
If you own it and want to try a different technique, we advise you to also try the cacio e pepe with the Thermomix : you will be speechless !
Cacio e pepe recipe: tips for use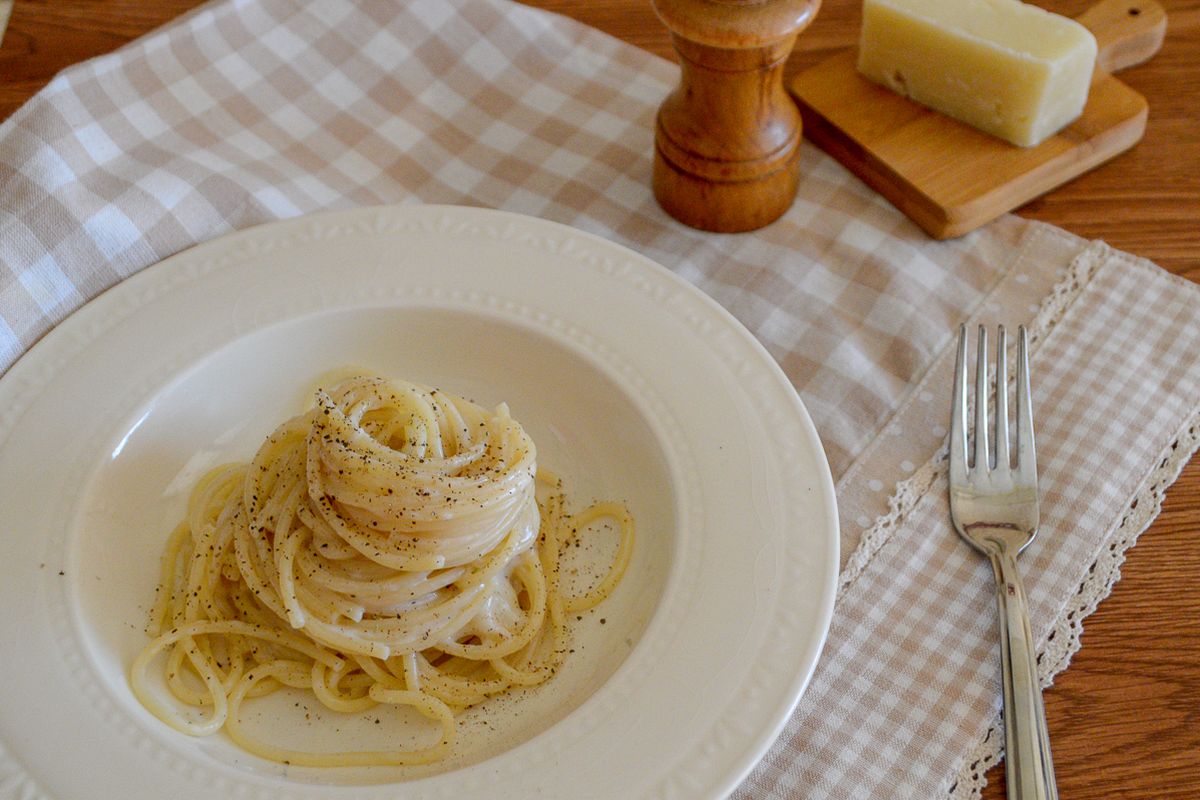 Clearly, as you may have seen, creaminess must be the main attribute of this pasta, which otherwise would be a simple white pasta with a sprinkling of pepper and cheese on top. But if you want other tricks, here are some tricks and tips for a perfect result.
It may seem trivial, but the use of quality raw materials is one of the fundamental rules. First of all, which pecorino do you use for cacio e pepe? The choice must fall on a pecorino romano that is not too seasoned, since the more it is, the more you risk the formation of lumps . For pepper, on the other hand, the best choice would be to buy peppercorns and grind them at home. A tip: for a perfect result, toast it lightly before grinding it!
Can't you just make it creamy ? Then try this foolproof method for making cacio e pepe .
Finally, a small variant that is prepared in Rome. Some, to give a note of acidity to the dish, conclude the preparation with a little grated lemon zest , which balances the flavours, contrasting with the sapidity and fatness of the cheese. Try it, with this move your pasta will be really delicious!
What kind of pasta to use for cacio e pepe?
It's true, we have a soft spot for spaghetti, but that doesn't mean you can't use other types of pasta to prepare this delicious Roman dish. So here are some tips, but in general, choose the pasta you like best: the important thing is that it is up to this splendid sauce and that it is able to enhance it .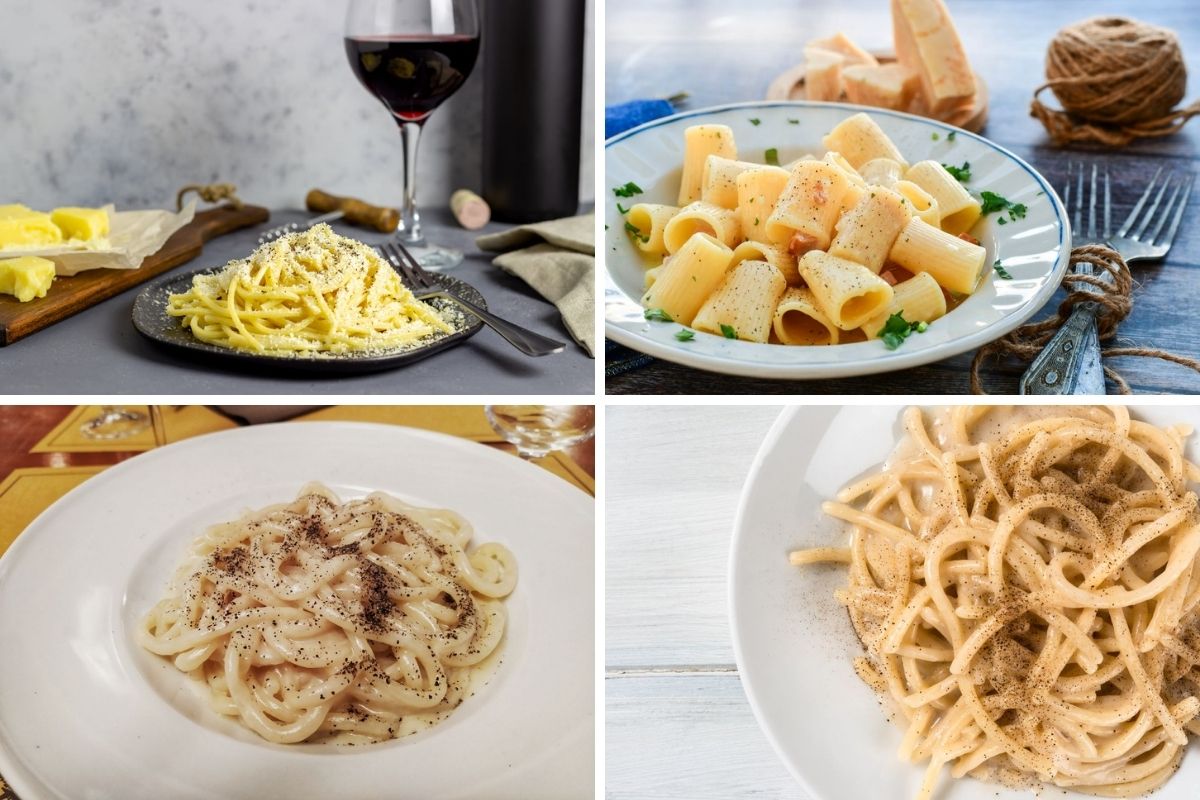 Bucatini cacio e pepe : if you want to ennoble this sauce and stay in Rome at the same time, then bucatini is the pasta for you. It is thick spaghettoni with holes in the center (hence the name) which guarantee a delicious and appetizing result, thanks to the pasta which is more present in the mouth.
Rigatoni cacio e pepe : they are the perfect format for those who prefer short pasta. Furthermore, thanks to the cavity they are perfect for retaining the sauce : don't be surprised if they are very popular!
Pici cacio e pepe : pici are a long handmade pasta and are typical of Tuscany, mainly in the south of the region. Lazio here goes beyond its borders and therefore encounters another Italian specialty , a type of pasta made only with water, flour and salt, sometimes with eggs.
Being long and full-bodied spaghetti, with this type of pasta you will give even more flavor to every bite, a bit like we told you for bucatini!
Tonnarelli cacio e pepe : many say that the best recipe is made with tonnarelli. Here we are dealing with an egg pasta, therefore intense and tasty, with a porous consistency and which satisfies the palate with every forkful.
Perhaps you have already heard of them with the name of spaghetti alla chitarra, and the reason is the tool with which they are made, the guitar to be precise, a wooden frame on which steel wires are stretched.
If you love this recipe, try Cannavacciuolo's risotto with cheese and pepper : it won't disappoint you! Fans of the chef can also have fun with Cannavacciuolo cacio e pepe : a simple recipe but with a secret ingredient that you can't imagine!
storage
This dish is best freshly prepared . If you have any leftover, you can keep it in a tightly closed container for a couple of days. The next day, however, the cheese in contact with the heat will congeal into a single block, to avoid ruining the dish we advise you to transform it into a pasta omelette!
And if, like us, you are madly in love with this dish, we cannot fail to recommend our carbonara : here are all the tricks to make it perfectly!
Riproduzione riservata © - WT