Crepes with salmon: a delicious and very easy dish to make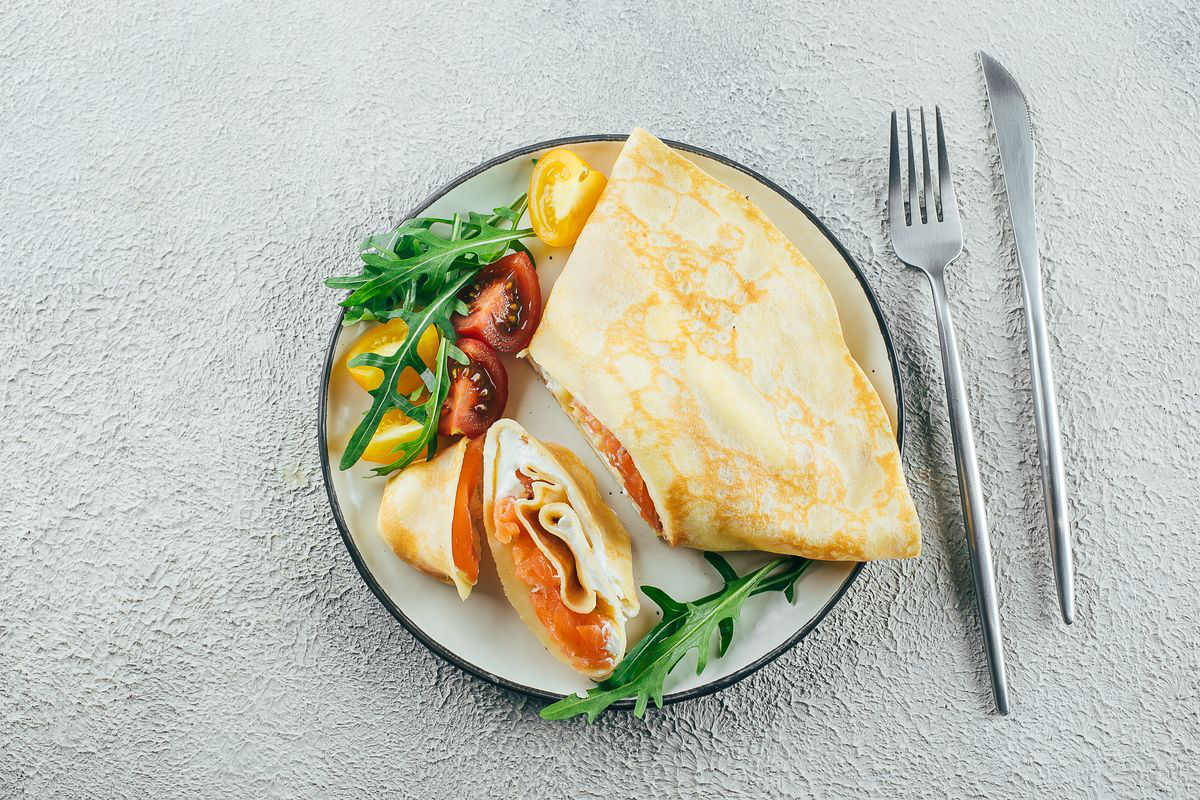 The smoked salmon and cheese crepes are good and light, ideal for a brunch or a quick lunch.
Today we're preparing some wonderful salmon and robiola cheese crepes, an incredibly good and delicious dish, perfect for sharing during a Sunday lunch or brunch. These homemade crepes are fun and quick, and are stuffed with a filling based on salmon, parsley and robiola, which you can also replace with other soft cheeses, such as ricotta for example. With the final touch of the béchamel sauce , this dish will become even more delicious. Here is the recipe for crepes with smoked salmon!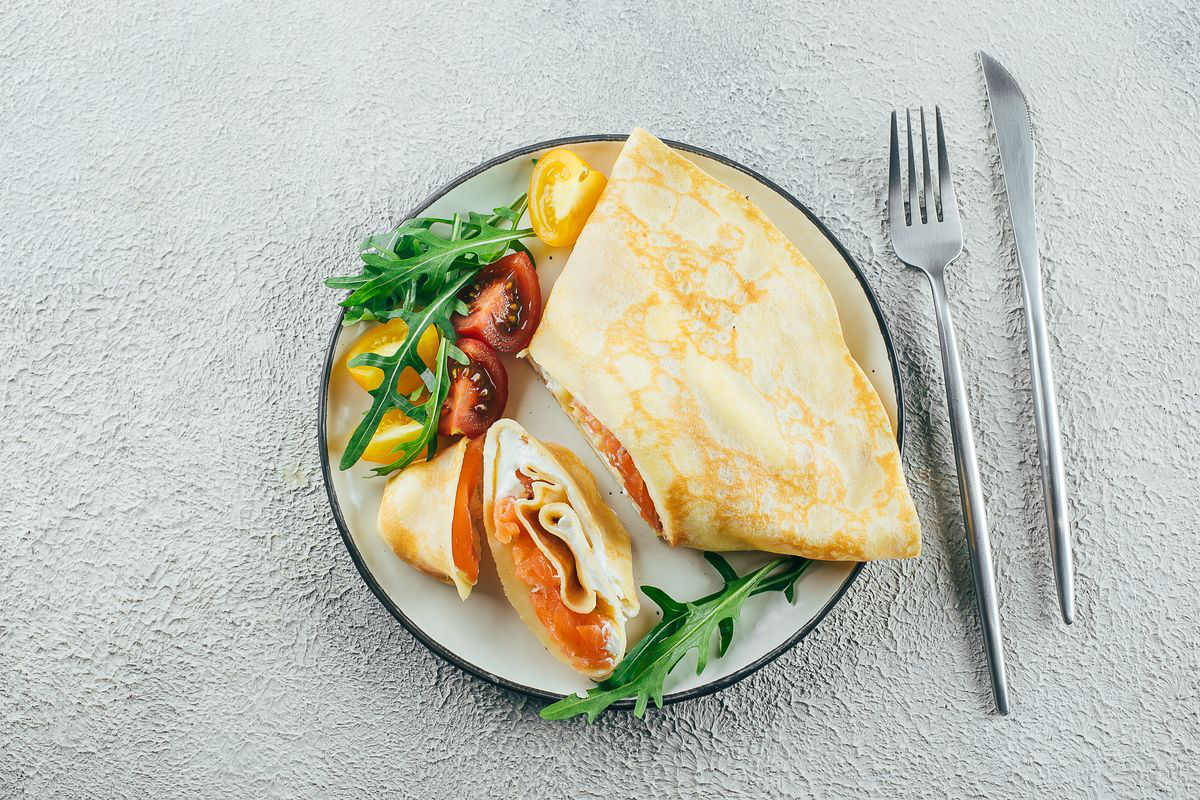 How to make crespelle with salmon and robiola
Start by preparing your crêpes. In a bowl, beat the eggs with the salt. Add the milk gradually and keep stirring with a whisk until you have obtained a homogeneous mixture.
Pour in the flour a little at a time, taking care to sift it so as to prevent lumps from forming in the dough. Once you have incorporated it all, leave the mixture in the refrigerator to rest for about half an hour.
Let's move on to the filling. Take the salmon and cut it into coarse pieces. Put it in a bowl with the fresh robiola cheese, a drizzle of oil, salt and pepper, and stir everything until the filling is nice and compact. For a touch of acidity you can also add a teaspoon of lemon juice! Alternatively you can leave the salmon in slices, which you will insert after having spread the robiola.
Once the resting time has elapsed, take the dough out of the fridge and heat a knob of butter in a pan. Cook the crepes (one ladle for each) for about 1 and a half minutes per side, and once ready, fill and close them.
Preheat the oven to 170 degrees, in the meantime arrange your crepes in a pan and cover them with the béchamel sauce. Cook for 10 minutes: serve this dish piping hot.
READ ALSO: How to make béchamel at home
Variations of the dish
Fish crepes are a fairy tale, but if you want to enjoy this dish in a lighter version , you can eliminate the cheese (and any béchamel) to create delicious crepes with marinated salmon. Take the salmon slices and marinate them with lemon juice, green pepper , parsley and a drizzle of extra virgin olive oil. Also season with a pinch of salt. When you have cooked the crepes, stuff them with the marinated slices and close them. And that's it!
For the summer season, however, you can use zucchini with fish: they are perfect! Cut them into strips and grill them for 5 minutes, then leave them to marinate in oil, salt, pepper, garlic and mint. Once done, compose the crepe, keeping even if you like cheese, which will give compactness to everything!
Riproduzione riservata © - WT