Crispy avocado finger food for an alternative aperitif!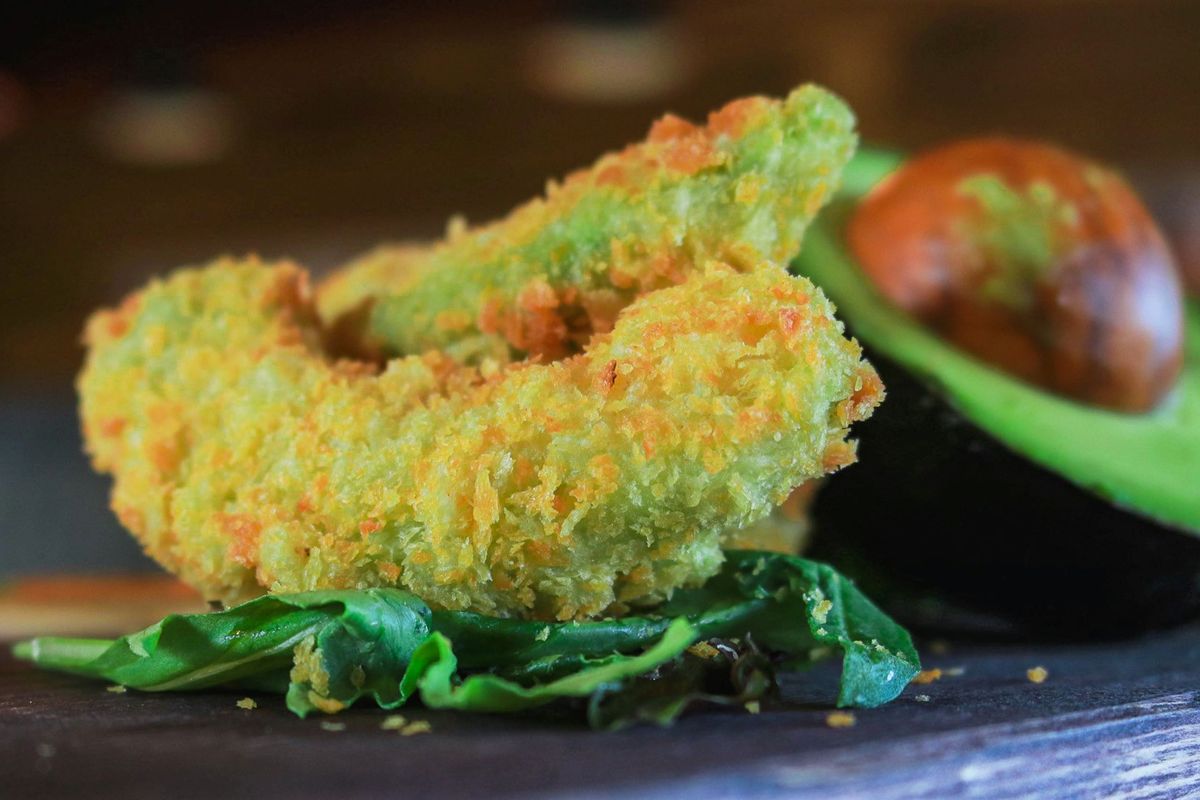 Crispy avocado finger foods are perfect for an aperitif with friends, try them and you'll love them. The recipe is very easy and ready in 5-10 minutes.
A different way to prepare and enjoy one of the most famous super foods known, crunchy avocado finger foods will be a success and will please everyone because, in their simplicity, they are a very tasty experience. The password ? Quality avocado and excellent frying: you will see that the preparation is very simple and the result very satisfying.
Let's go to the kitchen to find out the recipe!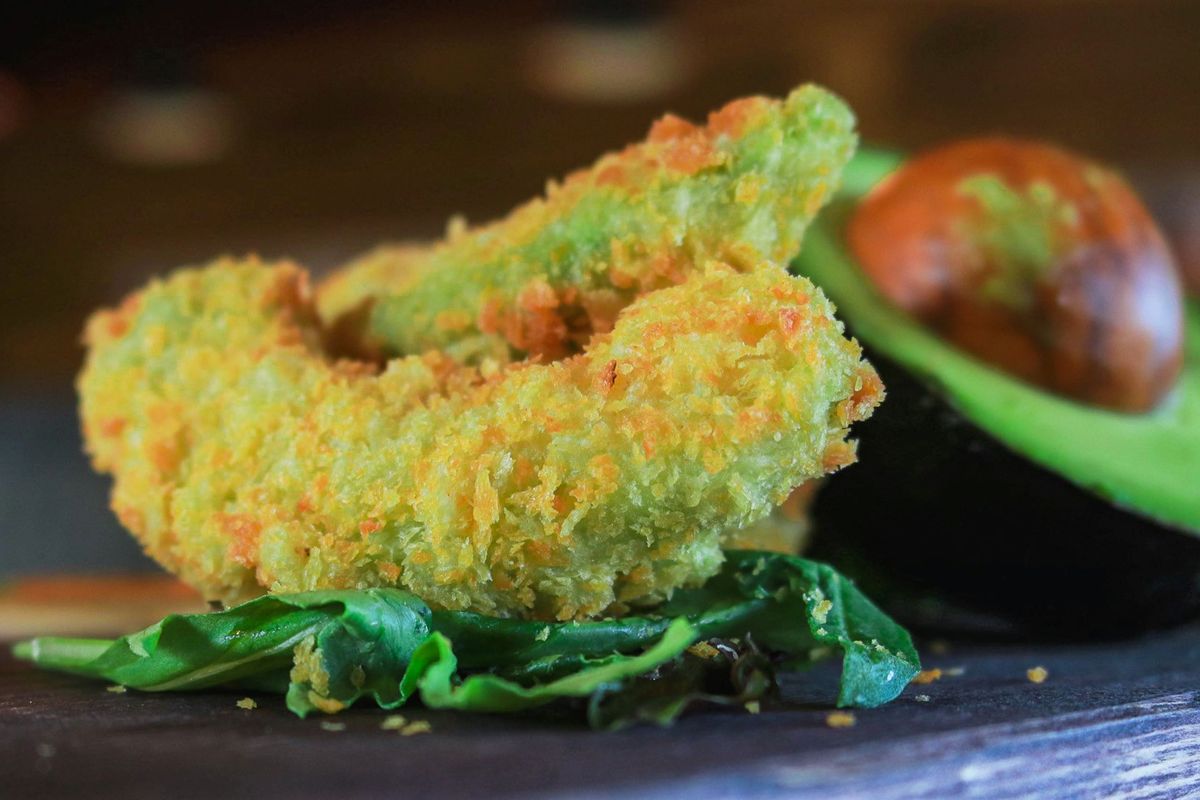 Finger food preparation of crunchy avocado
Get yourself two very underripe avocados , with firm flesh, this is the fundamental thing for the success of crunchy avocado finger foods.
Cut them in half, remove the core and then divide each half into wedges, there will be about 4 for each half.
Prepare three dishes: put the two eggs in one and beat them well with a fork, adding a pinch of salt, the paprika and the ground cumin. In the second dish you will put the rice flour and in the third the breadcrumbs that you will have obtained by putting the pieces of stale bread in the mixer, making a coarse and irregular breading.
Proceed by dipping each avocado wedge into the rice flour, then into the eggs seasoned with the spices and, lastly, into the breadcrumbs. Proceed like this until all the wedges are ready.
Prepare a flat plate with absorbent paper , where you will place each golden wedge, to eliminate the excess frying oil and thus ensure dry and perfect fried food.
In a pan suitable for frying, with fairly high edges and capable of holding two wedges at a time, heat plenty of peanut oil and proceed by dipping the breaded wedges and then gently removing them, as soon as you see them brown. The cooking operation is really fast since the aim is to make the outside crunchy and to slightly soften the fruit inside which does not need to be cooked.
Eliminate the absorbent paper, add a pinch of salt to your liking and bring to the table, perhaps with a good ice-cold craft beer.
Do you love this fruit? Then you absolutely have to keep it in the perfect way !
storage
We recommend consuming the fried avocado pieces at the moment .
Riproduzione riservata © - WT