Crispy potatoes in an air fryer: this is how they are prepared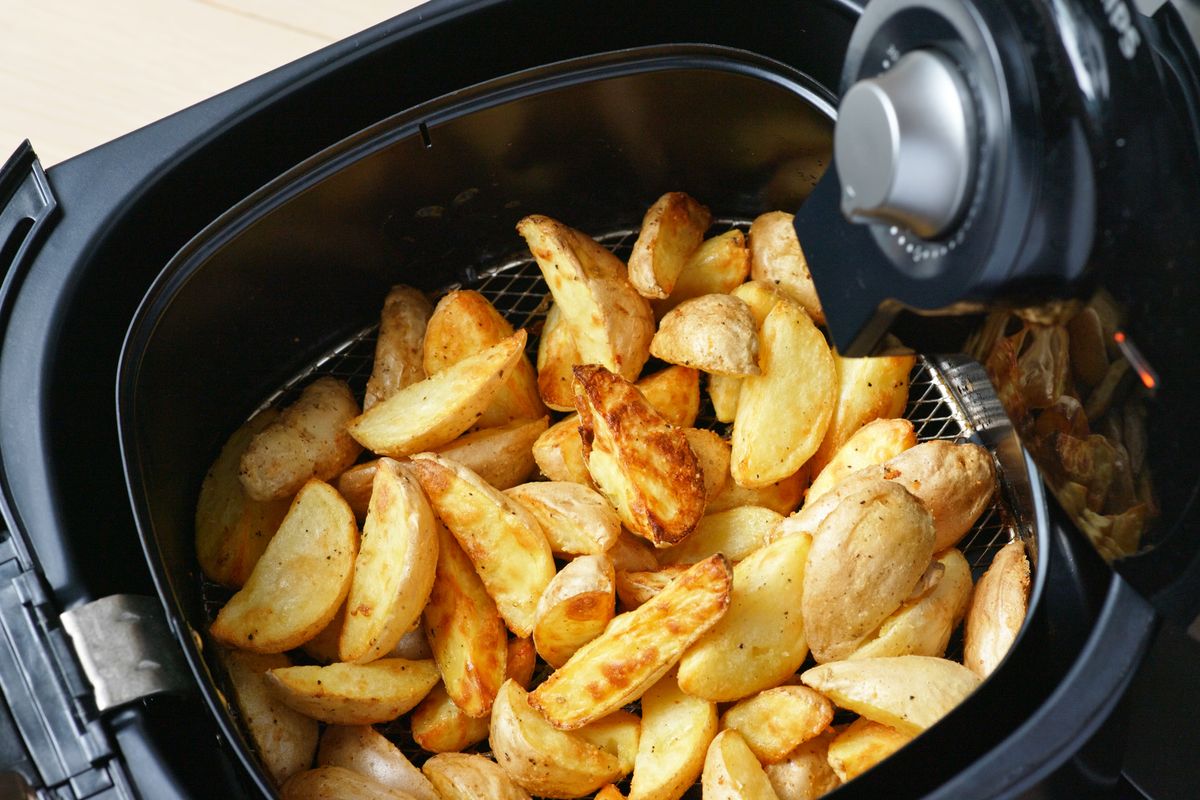 Crispy on the outside and soft on the inside, air fryer potatoes are a truly amazing side dish. Here is the perfect recipe to prepare them.
The air fryer is one of the most popular appliances of the moment because it allows you to obtain crispy fried foods using very little oil . Surely, among the most loved recipes there are potatoes in an air fryer. This delicious side dish can normally be prepared in the oven or in a pan. In both cases, however, obtaining perfect cooking is not so simple and then, when it comes to the pan, the amount of oil also gets in the way.
The potatoes cooked in the air fryer, on the other hand, are simple to prepare , need a little oil and once the program has started, all you have to do is wait for them to be ready. In the meantime, you can dedicate yourself to some other recipes, perhaps to combine with your side dish. Let's see together how to prepare potatoes with a little oil in the hot air fryer.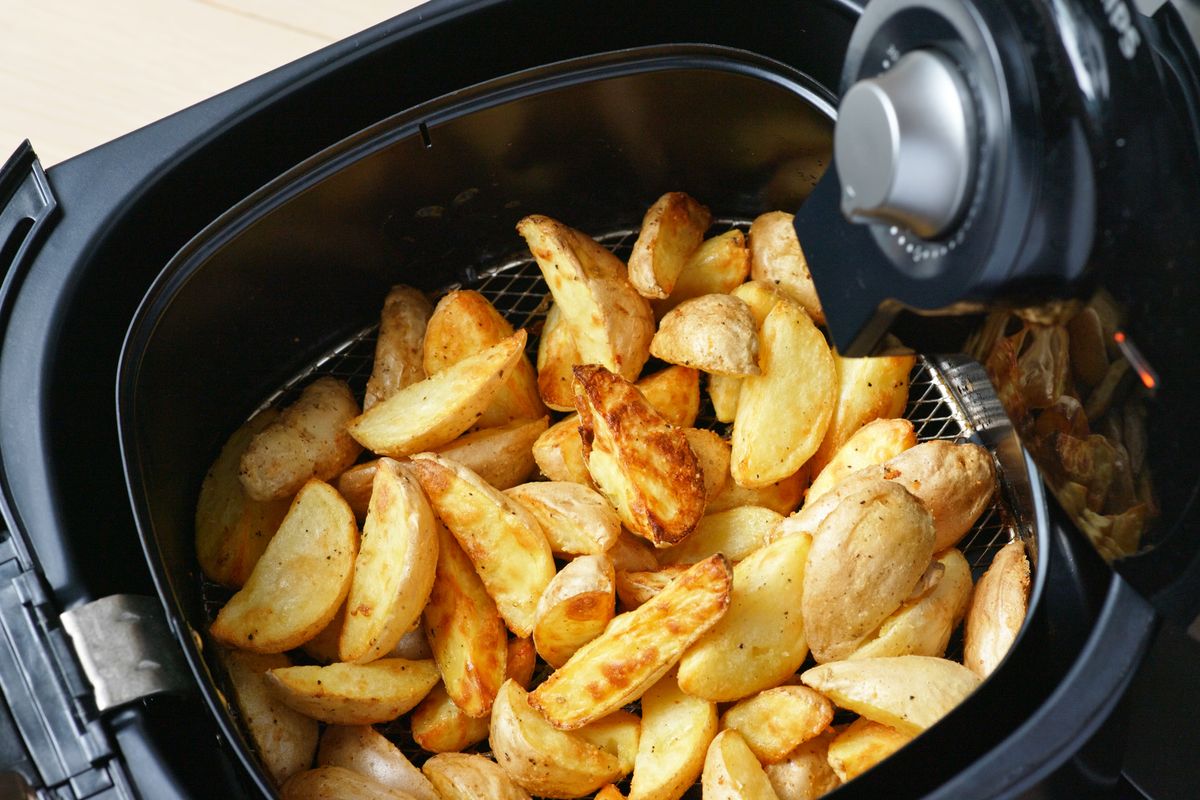 How to make air fryer potatoes recipe
First , wash the potatoes well . The ideal would be to have an organic product since we are also going to consume the peel . Then boil them in abundant salted water for a time that can vary from 30 to 50 minutes depending on the variety. Once tender if pierced with a knife, let them cool.
Then cut them into small pieces (about 1.5 cm on each side) and season them with oil and spices to taste. We have only used salt and a pinch of garlic powder but oregano, rosemary or paprika are also excellent, to give the dish an extra touch of flavour.
Put the potatoes in the basket and cook at 200°C for 20 minutes , shaking them from time to time. Enjoy them piping hot, accompanying them with sauces of your choice.
If you don't have this appliance, you can preparefried potatoes in the oven , equally light and crunchy.
storage
We recommend that you enjoy freshly made air fryer fries.
Riproduzione riservata © - WT