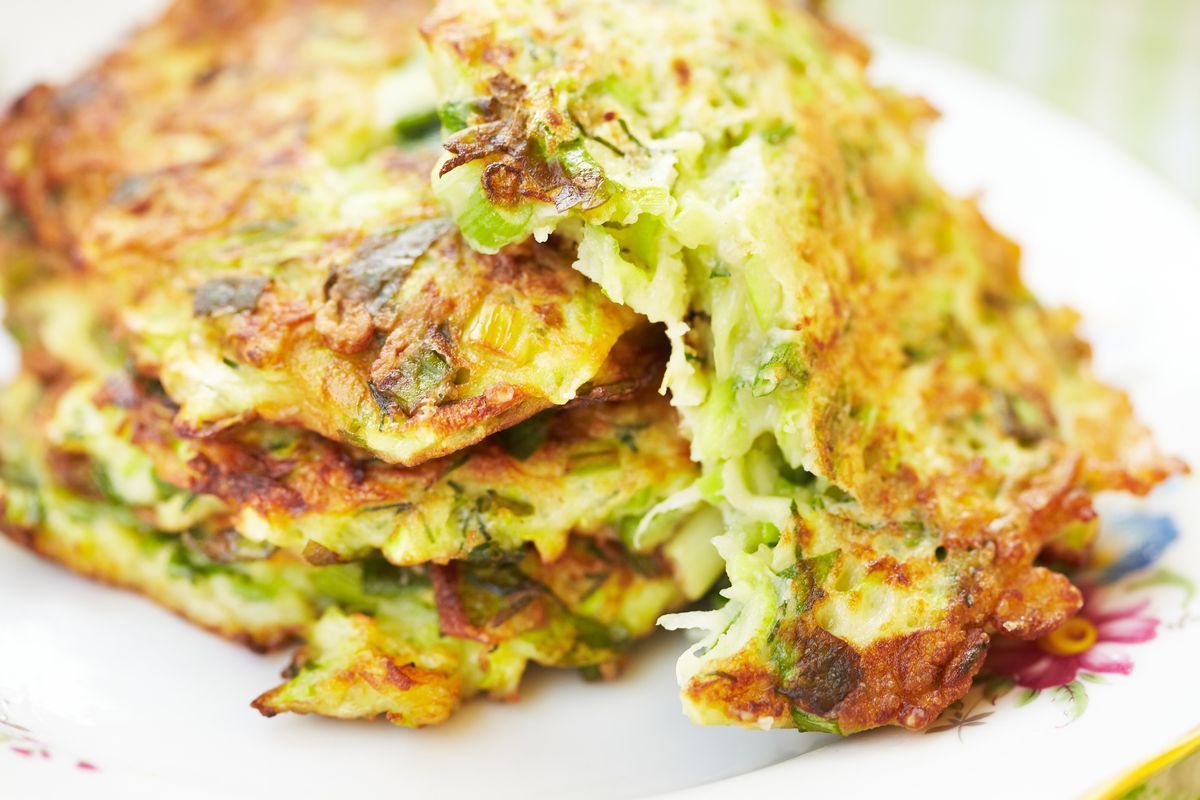 The crushed zucchini without yeast is one of those recipes to save for practicality and versatility. Here's how to prepare it in the oven and in the pan.
Excellent as an aperitif or as a vegetarian second course, the courgette Schiacciatina is one of those recipes that once you try it you will never abandon it. In fact, we basically have a batter with eggs and flour to which the vegetables are then added: in this case we will use zucchini but potatoes, onions and carrots or a mix of these are also perfect.
To obtain a crunchy zucchini squash we opted for cooking it in the oven but we will still leave you with our suggestions for preparing it effortlessly in a pan. The idea of ​​using grated zucchini instead of slices is also excellent: the final result will only change slightly but we can't tell you which of the two we preferred.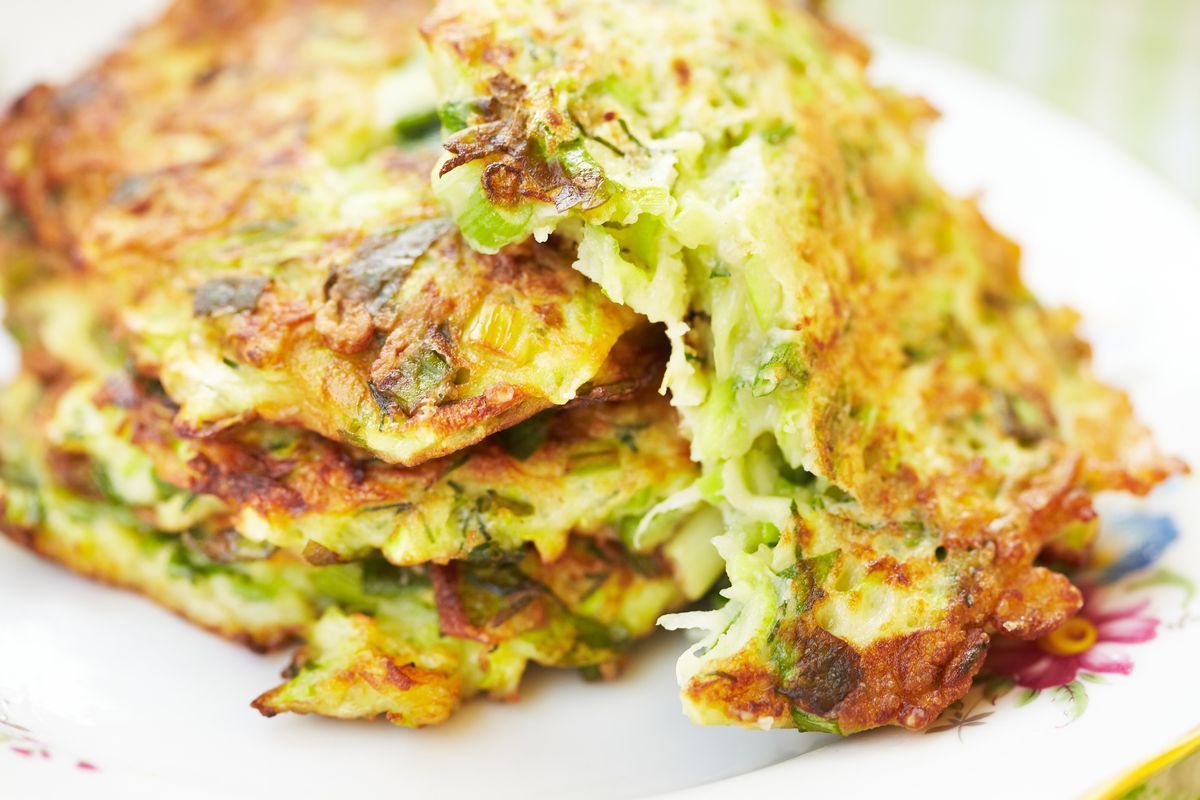 How to prepare the zucchini squash recipe
First prepare the batter . Combine the flour, salt and freshly ground pepper in a bowl, slowly pour in the water, mixing with a whisk and the egg. You will have to obtain a homogeneous batter.
Wash the zucchini, remove the ends and cut them into thin slices using a mandoline or a sharp knife.
Add them to the batter and perfume everything with the basil broken up with your hands.
Pour the mixture into a dripping pan lined with parchment paper in order to obtain a fairly thin layer and cook in ventilated mode at 200°C for 15-20 minutes , until the crushed zucchini is golden and crunchy.
Serve hot, warm or cold cut into chunks.
The crushed grated zucchini instead is a simple and quick recipe. In this case, instead of slicing them, remove the ends and grate them with a grater with large holes . Add them to the batter and proceed as per the recipe.
The pan-fried variant of the Schiacciatina recipe
For the crushed zucchini in a pan you will have to either halve the doses (leave the egg whole because nothing happens) or consider preparing two crushed ones one after the other. In all cases, use a 22 cm diameter non-stick pan , oil it well and pour the mixture to form a layer half a centimeter thick. Cook it until the edges come off and the surface is not congealed, then turn and continue cooking on the other side for a few minutes. Serve it hot.
If you love quick and easy recipes, we suggest you also try the stuffed potato mashed potatoes , a real treat.
storage
The crushed zucchini in the oven can be kept in the refrigerator for a couple of days , well covered in plastic wrap. You can eat it at room temperature or heat it slightly in a pan.
Riproduzione riservata © - WT