Cryosauna: if you can stand the cold well, it is a treatment that brings many benefits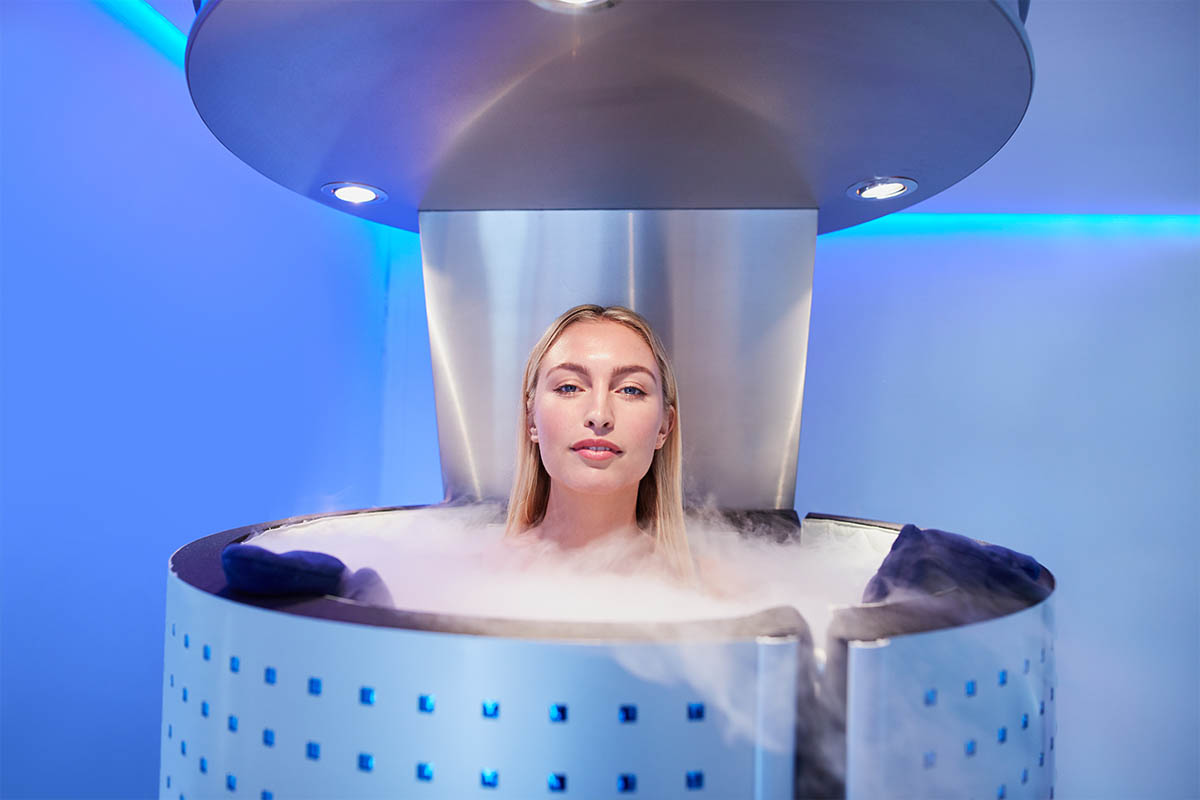 What is the cryosauna? Let's discover the beauty treatment so loved by VIPs, as well as the benefits it brings and any contraindications.
Aesthetic / medical treatment arrived in Italy directly from the United States, the cryosauna subjects the body to a significant thermal shock, up to -160 °. Recommended especially for those who tolerate glacial temperatures well, it allows to obtain various benefits. Before allowing yourself a session, however, it is also necessary to know the contraindications.
Cryosauna: the benefits and treatment procedure
Cryosauna, an aesthetic / medical treatment very popular in recent years, brings various benefits to the entire body. The cardinal principle of this therapy is the freezing cold, to which the body is subjected for a few minutes. A real thermal shock , which allows to obtain several benefits: purify the body, increase blood oxygenation, intensify blood circulation, stimulate the immune system, tone the tissues and perform an anti-inflammatory, analgesic and relaxing action on muscles and joints.
Specifically, the cryosauna has a temperature ranging from -100 ° and -160 ° C and the body must resist for 2/3 minutes . The machine, called cryochamber or cryogenic chamber, is a sort of closed shower, in the shape of a cylinder, which leaves only the head uncovered. To undergo the treatment it is necessary to go to a qualified medical or beauty center, which will grant one or more sessions only if you are in excellent health.
You enter the cryogenic chamber wearing only underwear, socks and gloves, in order to protect the most delicate areas of the body. At the end of the treatment, the therapy includes an acclimatization phase, which can consist of free-body physical exercises or a little exercise bike.
View this post on Instagram
Cryosauna in pregnancy and not: all the contraindications of the treatment
Also used a lot by athletes, because it reduces muscle pain, prevents cramps, accelerates recovery times after physical activity and speeds up healing after injuries, cryosauna seems to protect the body also from the action of free radicals. As already pointed out, a visit is necessary before a session to assess the general health conditions. In any case, this treatment is contraindicated for: pregnant and lactating women, patients with hypothyroidism and diseases of the cardiovascular system, those who have wounds on the skin and are highly sensitive to cold. Furthermore, it is not indicated under the age of 16 and those aged 65 and over.
Riproduzione riservata © - WT