Cuddura cull'ova: the typical sweet of Sicilian Easter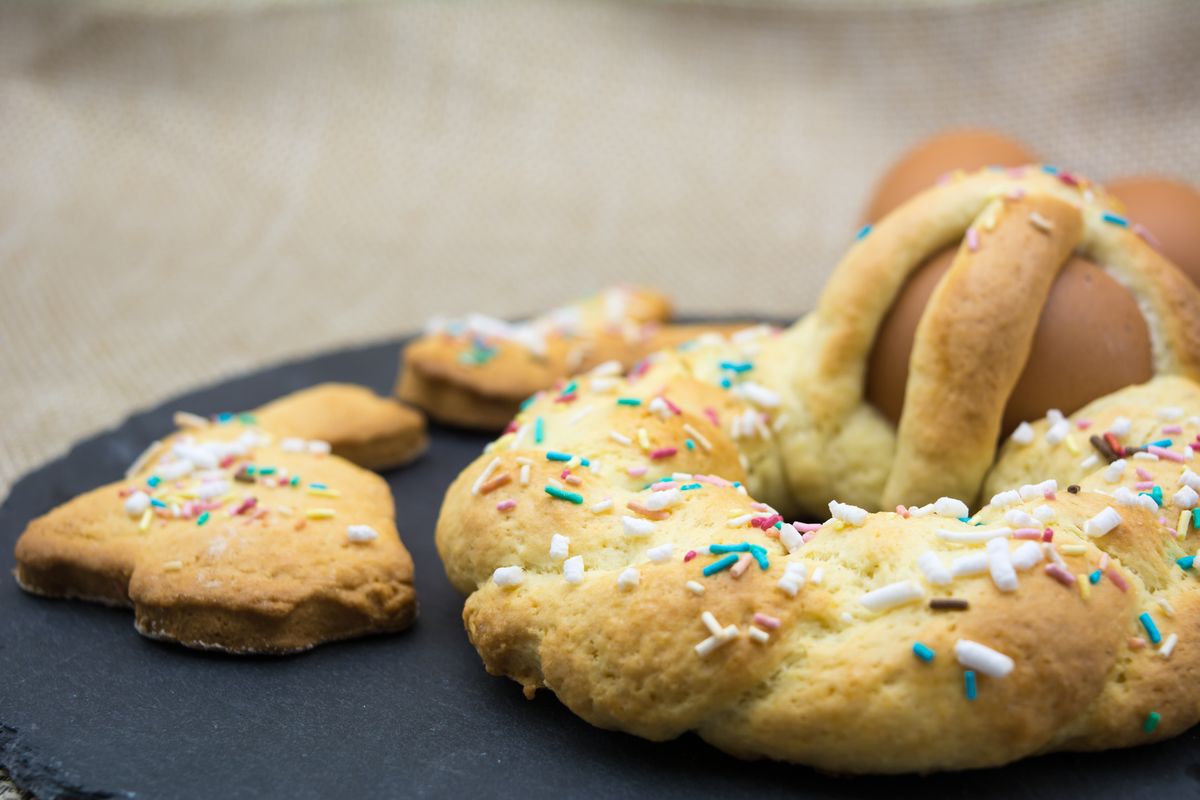 The cuddura cull'ova is a Sicilian recipe that is prepared during the Easter period, and consists of a cake cooked in the oven, glazed and decorated with sugar sprinkles and eggs.
If you love Sicilian Easter sweets, then you are in the right place: here is the cuddura cull'ova, a recipe that is widespread throughout Southern Italy . It is nothing but a sweet leavened dough baked in the oven and decorated with icing, sugar sprinkles and… eggs!
It is called in many different ways depending on the land of origin: Cuddhrure or Puddhriche in Puglia, Cuddhuraci or 'Nguti in Calabria, while in Sicily this sweet is also known as Pupi cull'ova . Although with slight variations from region to region, the recipe is always the same.
The original recipe calls for lard but for a matter of lightness (and availability) we will use butter . In short, without further ado, let's find out how to make Sicilian cuddura!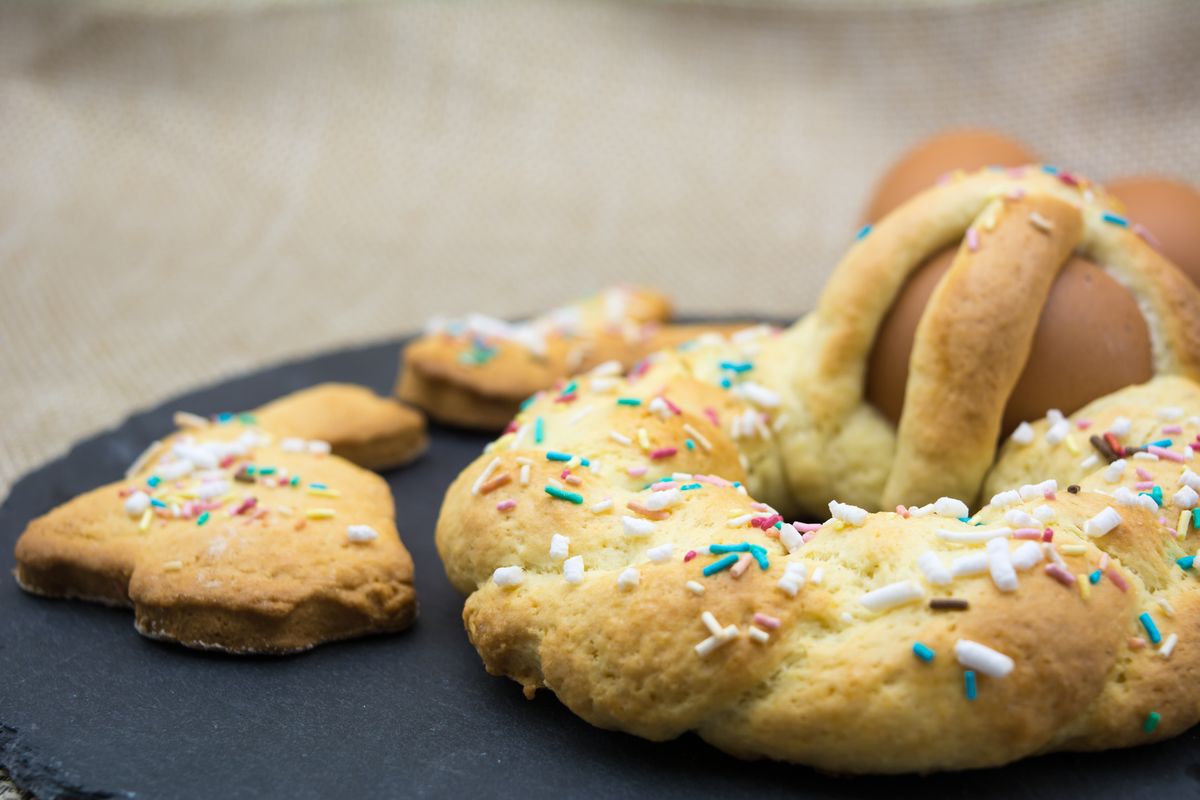 Preparation of the Easter cuddura
Start by taking a large bowl and mix the flour with the granulated sugar and the baking powder. Once the powders are well mixed together, add the 4 eggs, one at a time, the butter at room temperature and the grated lemon zest.
Start kneading to incorporate everything and once you have obtained a soft but nice homogeneous mixture, put it on a lined baking sheet.
Now comes the fun part: modeling the cuddura! You can indulge yourself and choose from the most diverse shapes, from the classic Easter bunny to a heart of pasta, from the dove to a basket, or you can give it a simpler and more classic round shape.
Once you have chosen the shape of your cuddura, place a raw egg (which will be cooked in the oven) in the center and seal it with a cross of dough. Cook at 180°C for about half an hour .
While you wait for it to cook, make the icing for your dessert: whip the egg white until stiff and add the icing sugar and lemon juice, stirring gently.
Remove the cuddura from the oven and glaze it, finally decorate with colored tails. Enjoy your meal!
If you want to try other typical Sicilian sweets, here is the marzipan recipe! Or we advise you to try our recipes for typical Easter cakes .
storage
We recommend keeping the cuddura for a maximum of 3-4 days , in a cool, dry place away from heat sources. Better if you keep the dessert under a special glass bell for desserts.
Riproduzione riservata © - WT