Currant jam with the Thermomix, the healthy jam ready in minutes!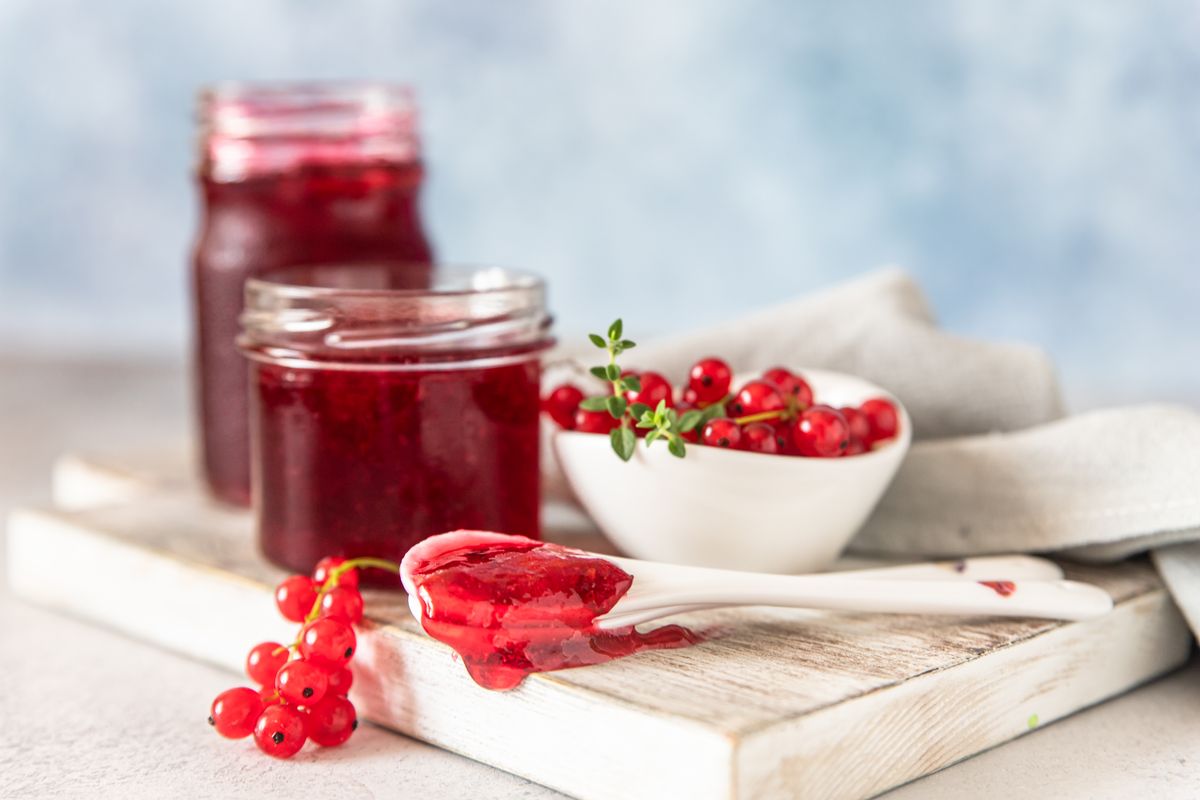 Currant jam with Thermomix is ​​a scented jam that you will love, to be eaten for a tasty breakfast!
Currant is a genuine and healthy fruit often used for healing purposes. Today we will take advantage of its properties and taste to make a delicious preserve: currant jam with the Thermomix is ​​an infallible and quick recipe to obtain an excellent result without great effort or too many ingredients. The most immediate thing you will think of is to use it in the morning with cereals, yogurt or to spread on a rusk, but it will also be perfect for filling muffins, tarts and plum cakes for a snack!
Red currant jam (as well as black currant jam) will become a strong ally of your health thanks to the presence of vitamin C and antioxidants that will make this recipe not only delicious, but also healthy!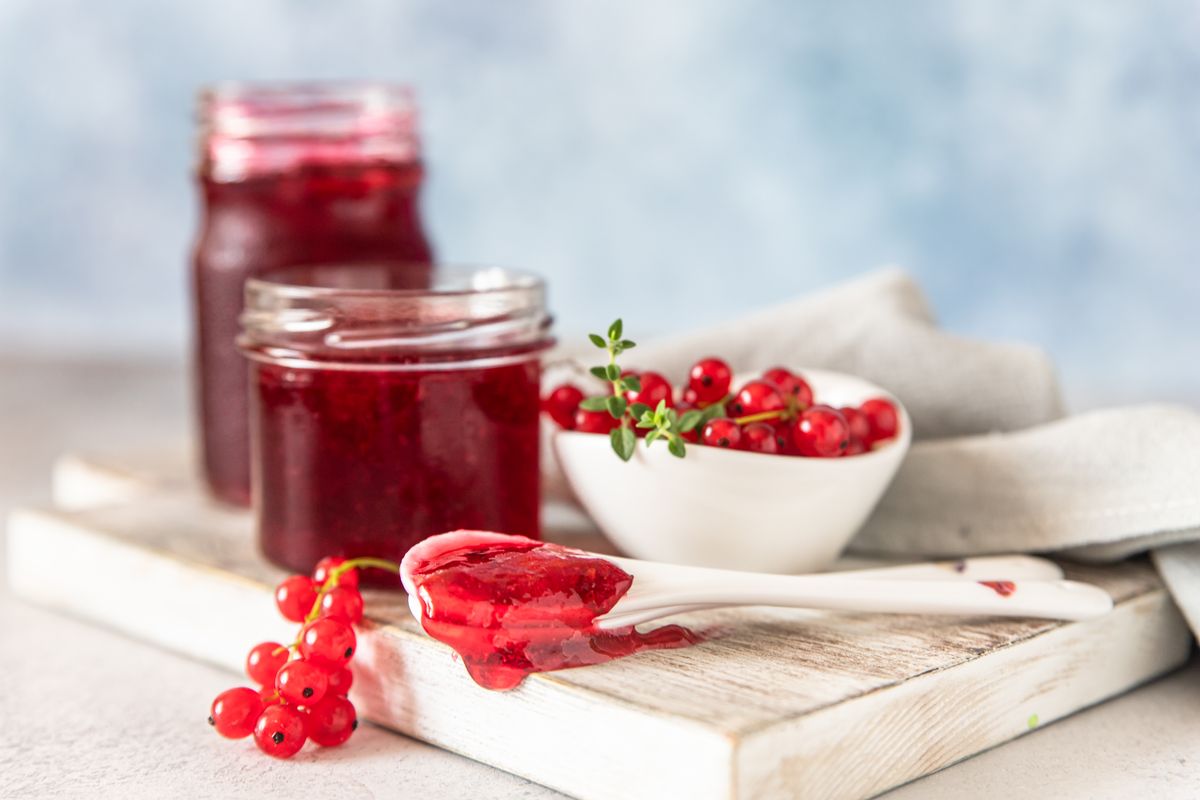 Thermomix currant jam recipe preparation
Remove the fruit from the bunches and wash them well.
Pass them using a vegetable mill and collect the pulp you will get.
Pour it into the Thermomix together with the sugar and lemon juice and cook for 15 minutes at 100°C at speed 2 with the mixing bowl closed.
Sterilize the jars you will use to store your mixture: boil them for 30 minutes wrapped in tea towels.
Pour your jam into the still hot sterilized jars.
Screw the lids tightly on and turn them upside down to form the vacuum .
Once cooled, turn them over again.
Homemade currant jam is ready! Good right?
You can use the same procedure to make jam with blackcurrants, and if you want to flavor each jar with a mint leaf. The jars can also be sterilized in a static oven at 100°C for 5 minutes.
storage
The Thermomix currant jam will keep in the fridge for up to a year if closed perfectly in sterilized jars.
As an alternative to the recipe with the Thermomix, you might be interested in knowing how to prepare currant jam in the traditional way .
Riproduzione riservata © - WT