'Damn! It's a bombard! ': Here's how to prepare the bombardino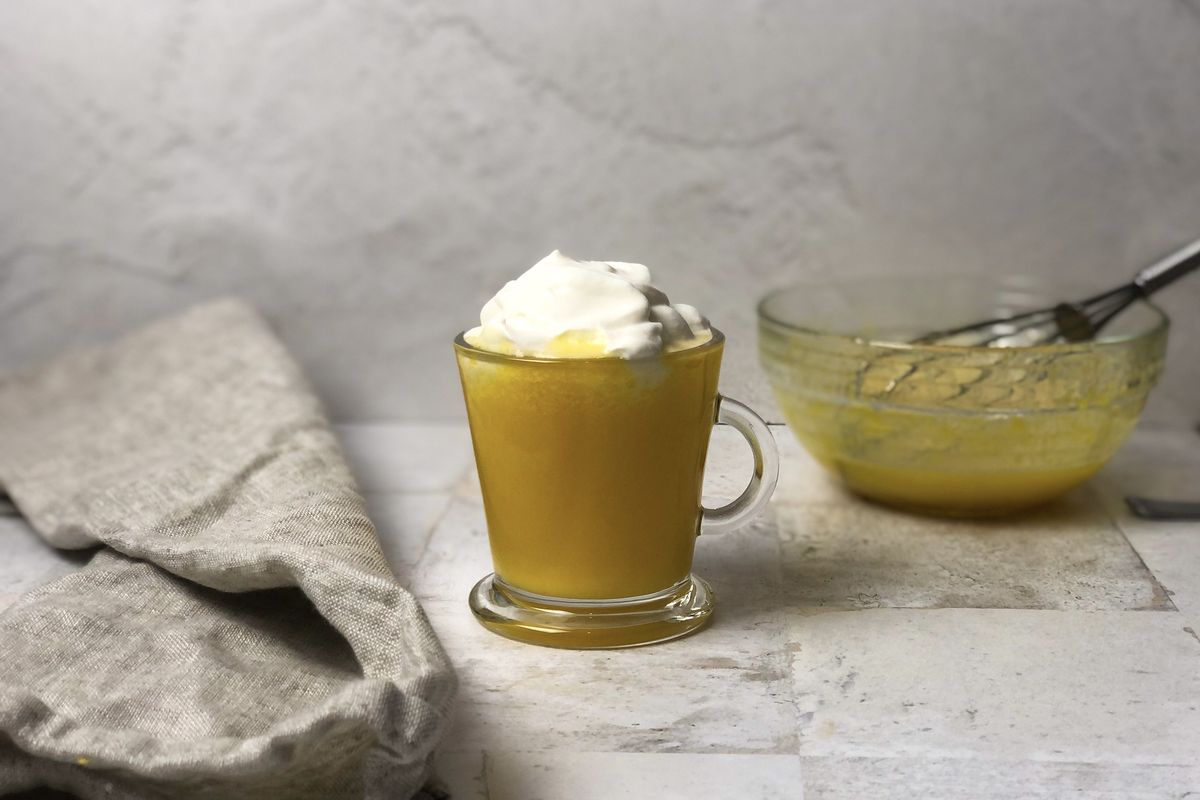 It is one of the most popular winter cocktails and is appreciated (especially by tourists in the high mountains): here's how to prepare the bombardino!
Bombardino is an alcoholic drink generally prepared with egg liqueur, cream and whiskey (or rum or brandy). Tradition has it that this alcoholic cocktail has Lombard origins, but is now prepared in all mountain resorts , where it is consumed to warm up.
It is a real bomb, in terms of calories , energy, but also for alcohol content (which is about 13% ): perfect for refreshing yourself after a busy day on the snow!
You are ready? Let's find out the original recipe for bombardino with cream, its history and the many variations !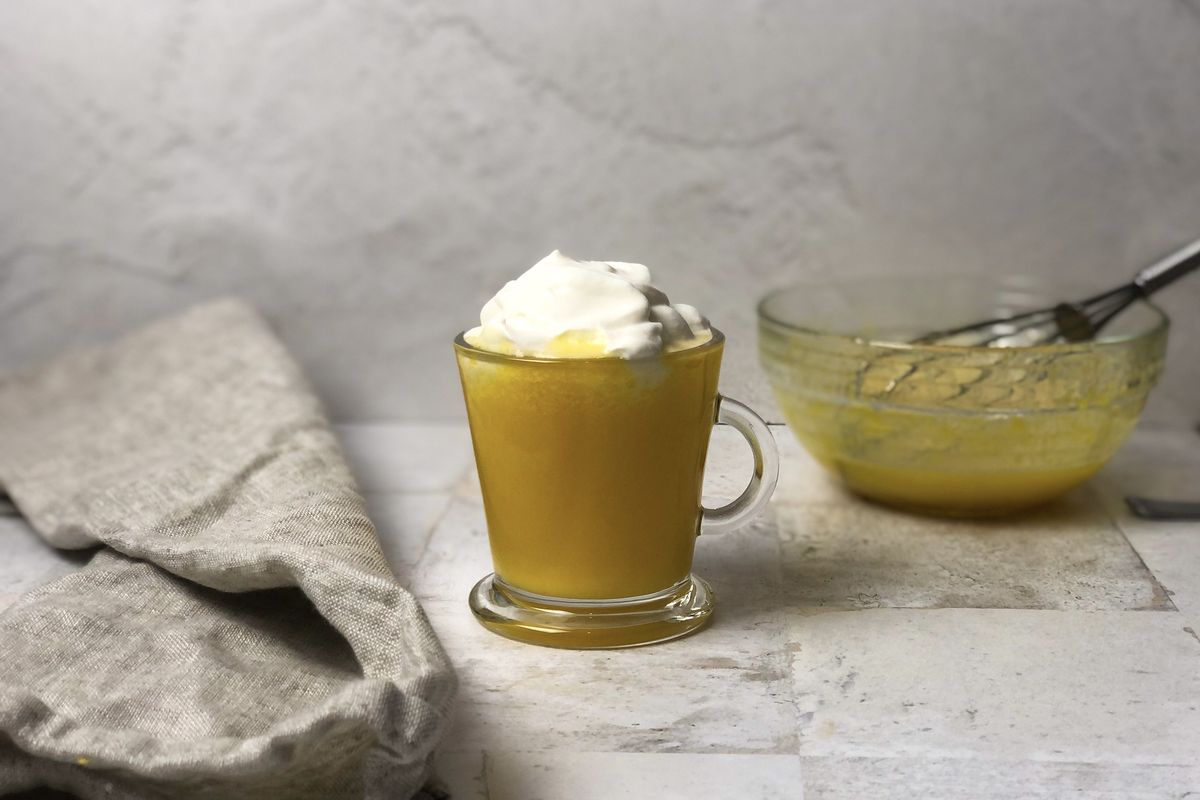 Preparation of the bombardino with liqueur
Pour the egg yolks into a bowl, add the sugar and whisk them to obtain a nice frothy mixture .
Pour the cream into a bowl suitable for cooking in a bain- marie , put it on the stove and cook without boiling the water. Stir continuously with a whisk to obtain a puffy and frothy zabaglione.
After 3-4 minutes turn off the heat, add the cream and mix well. Then add the whiskey, mix and distribute everything in the glasses or liqueur glasses.
Top it all off with a sprig of whipped cream .
This recipe, with its variations, is perfect if you want to taste the egg liqueur prepared with your hands in an always different way. Alternatively, prepare the bombardino with Vov, the liqueur you find on the market: it will be much faster !
The variants of the bombardino
Like all typical recipes, however, there are many variations . There is the one that provides for the addition of coffee among the ingredients of the bombardino – and takes the name of Calimero – or the one with rum ( Pirata ) and the one with whiskey ( Scottish ).
Bombardino: history and origin
Legend has it that a young Genoese, having left his hometown for the mountains, after having held the position of Officer of the Alpini, took over the Mottolino refuge (Livigno). It was here that, together with some friends, after some tests after tests in search of a suitable drink to warm up the cold winter days, we arrived at the mix of ingredients that gave life to the famous drink, the bombardino!
The first person who tasted it would have exclaimed " Damn! It's a bomb! ", And thus the explanatory name of this very nutritious and caloric drink would have been born .
Riproduzione riservata © - WT