Decorated Easter cookies: delicious and simple to make with the little ones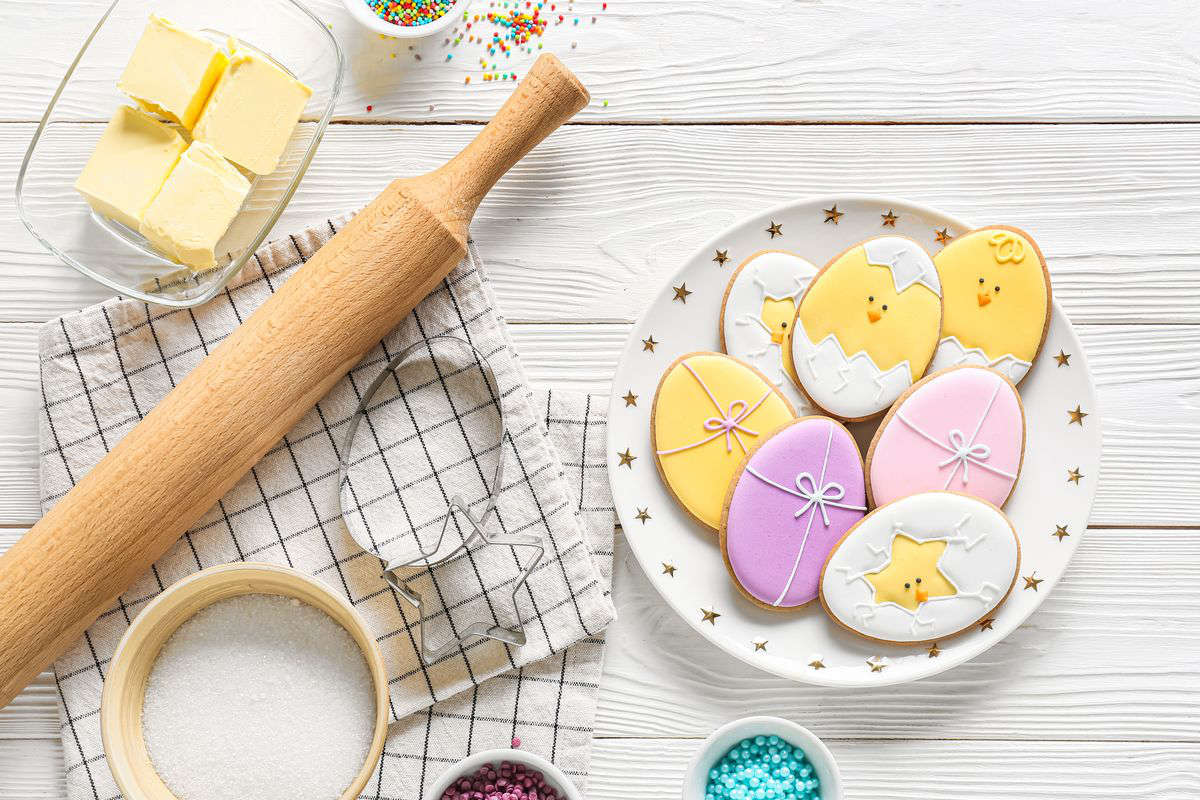 Easter cookies decorated with icing are little delicacies: simple and cheerful, with their colors and inviting appearance, they are also very easy to make!
You can prepare Easter biscuits in a few minutes and indeed, they will be an opportunity to be happy with your children , who will have fun messing around with the colorful decorations inspired by this party. The base is a very simple dough similar to a pastry, while the magic is given by the molds and the colored icing.
If you don't have bunny-shaped cookie cutters (or other particular shapes), bet all on eggs, which you can also make freehand , cutting with a knife. Let's proceed together with the preparation of this easy and tasty recipe!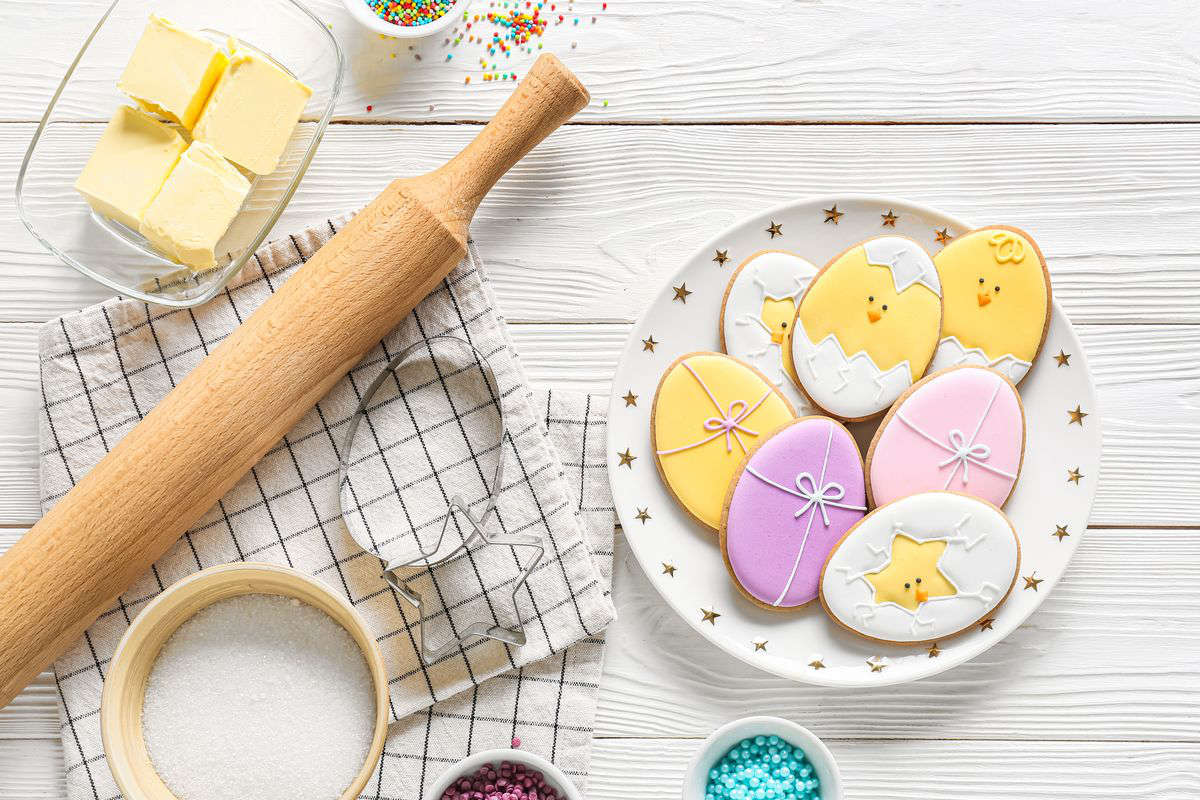 How to make Easter cookies
To prepare your Easter cookies decorated with icing, first remove the butter from the fridge , so that it can soften as much as necessary.
Take the butter and mix it with the sugar with your fingertips, then add the yolks, mix and then add the flour, salt, baking powder and grated lemon zest
Work everything quickly until you get a dough, then put the pastry to rest for half an hour in the fridge.
Roll out the pastry and cut out the biscuits, choosing egg shapes (Easter) or any other Easter-themed shape.
Place the biscuits in the oven on a baking sheet lined with baking paper and bake at 180°C for 12-15 minutes .
When the biscuits are cooked, let them cool. Meanwhile, prepare the icing: mix the icing sugar with enough water to obtain a thick cream almost like honey, then divide the icing into many small bowls and add the colorings (without exaggerating in order to obtain nice pastel colours).
Put the icing in a pastry bag, cut it at the top making a small hole and decorate the biscuits as desired. To create an articulated design, we advise you to let each layer of icing dry before applying the next color or step (so you will effortlessly create many designs).
You can also add sprinkles, pearls, etc., and allow the glaze to harden completely before serving.
The recipe, as you can see, isn't difficult, you'll just have to get handy with the royal icing to make the decorations. For this, here is a video recipe that can help you in all the steps:
Discover also the lighter version : our Easter biscuits without butter !
storage
Keep them in a cool and dry place for 3/4 days , better if inside a glass bell that protects them from humidity . If you have leftover icing, cover it with plastic wrap and keep it in the fridge for about 2 days.
Riproduzione riservata © - WT