Delicious appetizer: anchovy croutons on broccoli pesto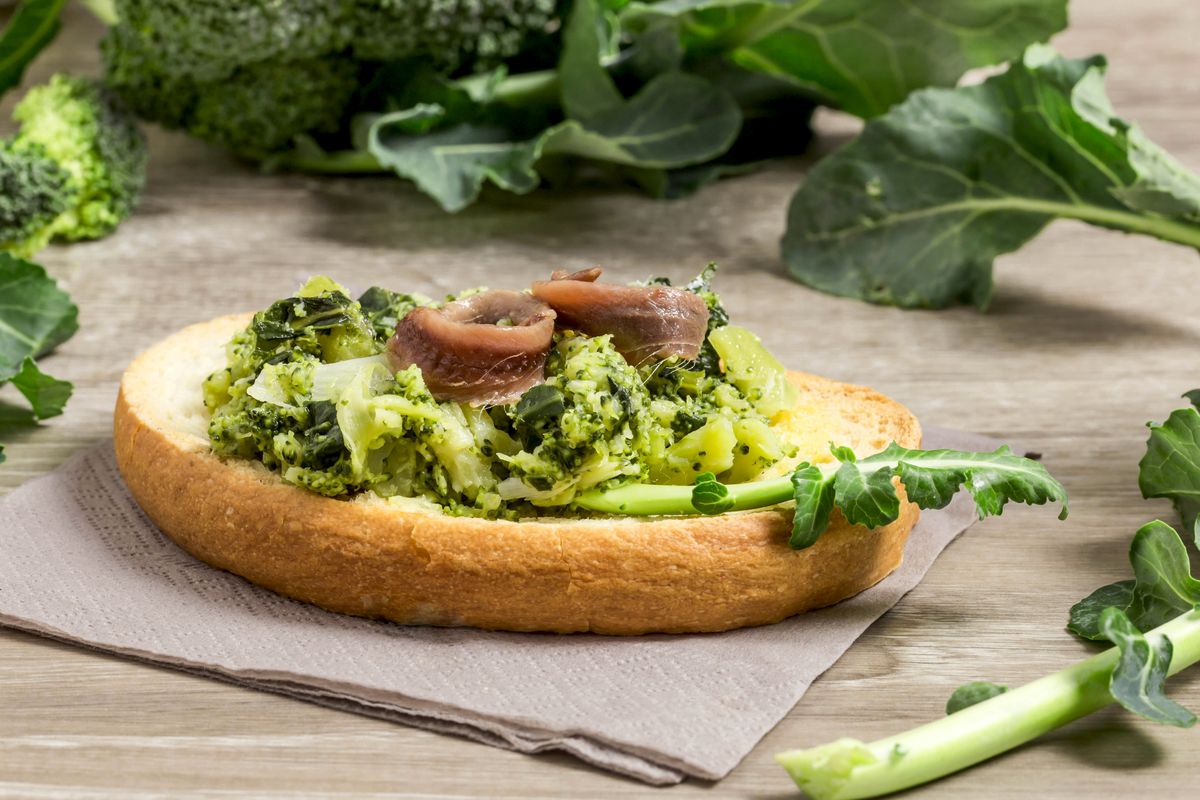 Do you want to prepare a delicious appetizer? Here is the recipe for delicious anchovy croutons on broccoli pesto.
Autumn is coming and broccoli is coming, are you tired of serving it as a side dish or are you struggling to get your children to eat it? You can prepare croutons that are quick to make and very tasty. With anchovy croutons and broccoli pesto you will amaze everyone! They are delicious fish bruschetta, which you can prepare as appetizers when you don't have much time to cook. In any case, however, know that you will make an exceptional impression, this dish is unique and delicious!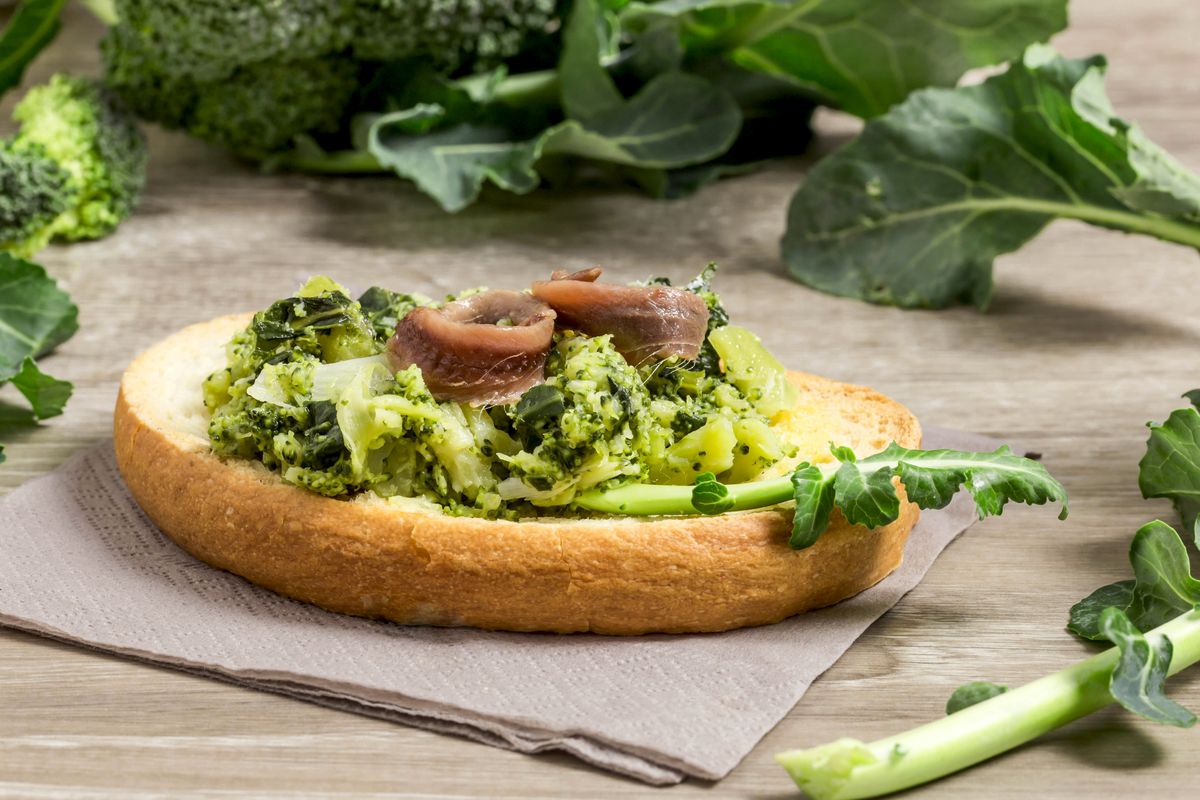 Preparation of cold fish croutons
To prepare the recipe for seafood croutons, start with the broccoli. Wash it and cut it into small pieces and boil it in a pot full of water for a quarter of an hour.
Then drain it and let it cool, keeping aside a little cooking water.
With the help of a mixer, blend the broccoli until you obtain a creamy mixture and add a drizzle of oil to make it more appetizing.
Then, take the baguette and cut it into thin slices, sprinkle them with a drizzle of oil and sear them in a pan for three minutes on both sides.
Spread the broccoli pesto over the croutons and place them on a serving plate .
Then take care of draining and washing the anchovies and place them on the croutons. Serve them as an appetizer or if you prepare an aperitif at home.
You can prepare many bruschetta recipes , one more delicious than the other!
storage
We recommend consuming this light but delicious appetizer at the moment , at most you can keep it in the fridge for half a day. We do not recommend freezing in the freezer.
Riproduzione riservata © - WT