Delicious carrot pancakes: a truly unmissable recipe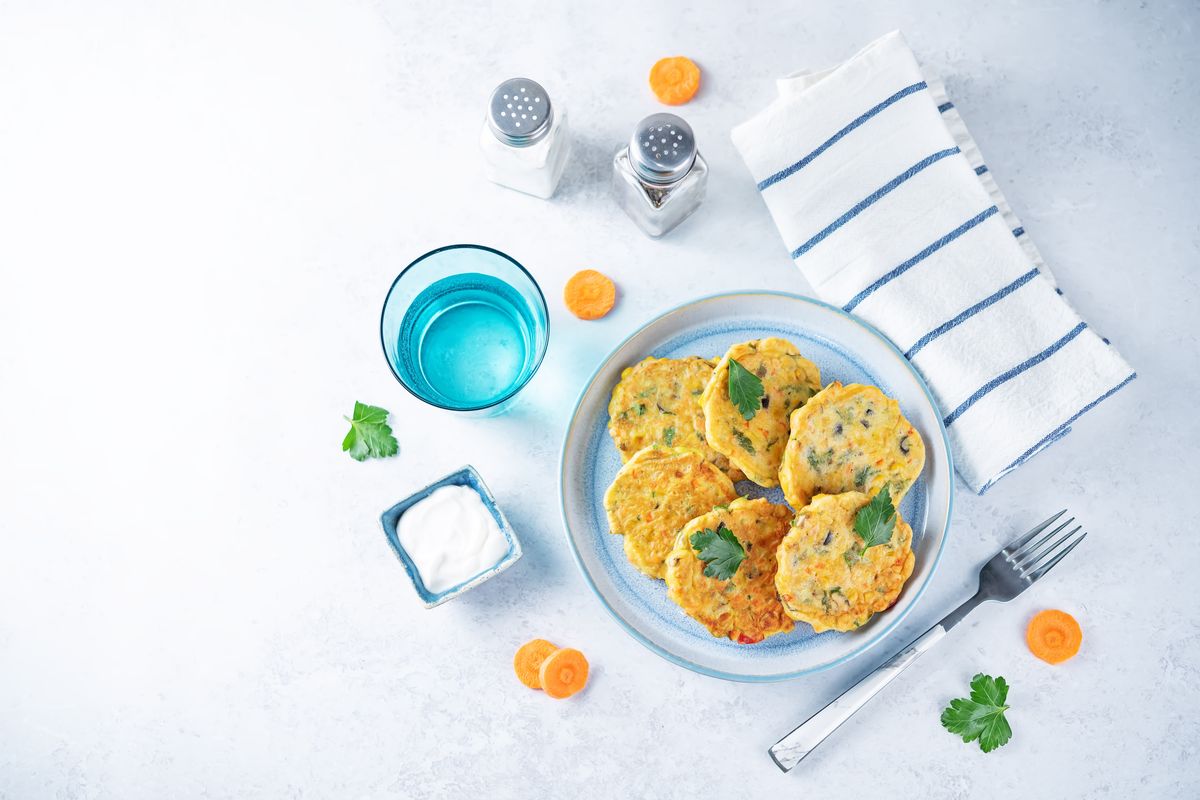 Making delicious carrot pancakes is easier said than done. Here are the ingredients and the procedure to prepare them to perfection.
Do you want to find out how to prepare perfect crunchy carrot pancakes for a different appetizer than usual? We'll explain it to you right away! Preparing appetizers of this kind is really a great satisfaction. Very few ingredients are enough to transform a simple vegetable like carrots into something inviting.
To make these delicious pancakes, all you have to do is prepare a mixture of eggs, flour, carrots and parsley. They are perfect as an appetizer with other rustic savory dishes and sauces or as a second course with a light vegetable side dish. You can also cook them in the oven or make them without eggs!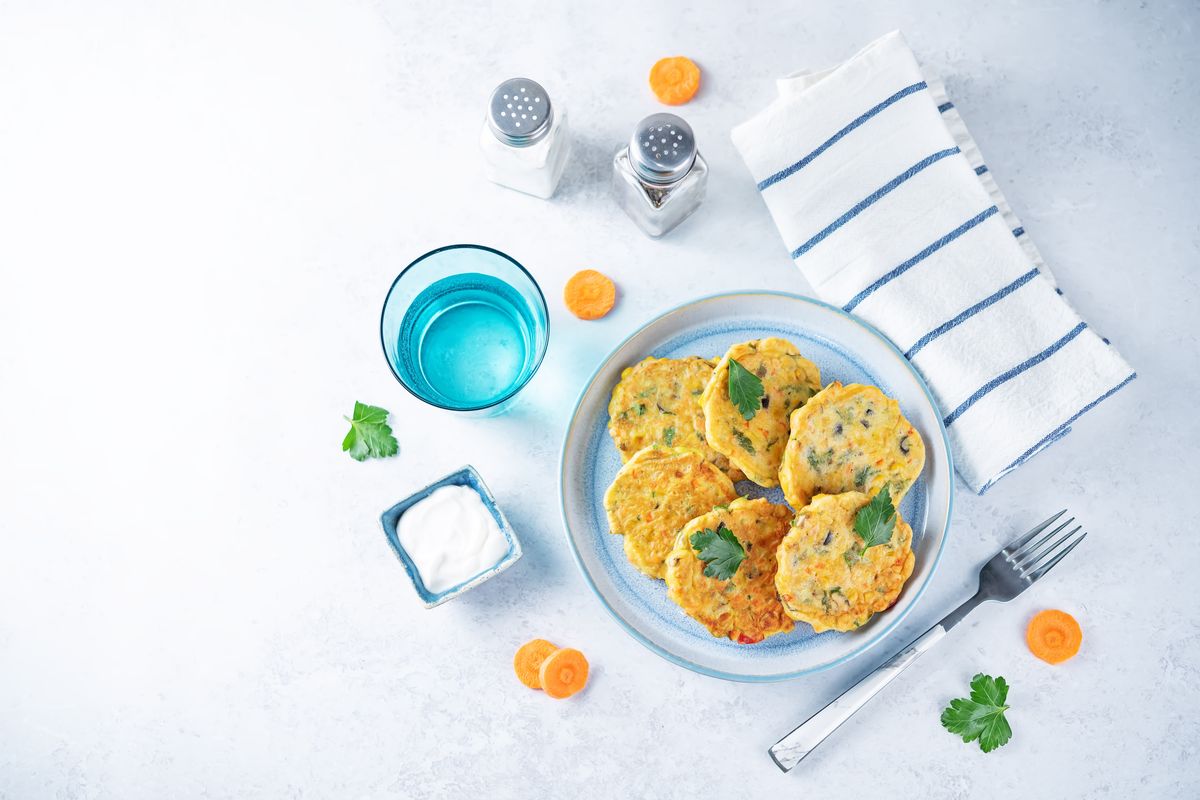 Preparing the recipe for carrot pancakes in a pan
Clean the carrots, peel them, wash them and chop them with the mixer, transfer them to a large bowl . Also clean a quarter of a white onion and chop this too in the mixer.
Add the chopped onion to the carrots and mix with a spoon to mix these ingredients well.
On the side , beat the eggs with the flour and the grated Grana Padano. Season with salt and pepper and beat vigorously to prevent lumps from forming .
Add the chopped carrots and parsley. Stir well to mix all the ingredients.
Take a low-bottomed pan and heat 2-3 tablespoons of sunflower seed oil on the stove.
Pour the carrot mixture with a spoon, creating some well-spaced pancakes. Cook in hot oil for about 3-4 minutes , then using a spatula, turn the pancakes.
Continue cooking on the other side as well to obtain a homogeneous browning . Transfer the cooked pancakes to a plate covered with absorbent paper.
Continue cooking until you run out of batter. Serve the pancakes piping hot!
Preparation of carrot pancakes in the oven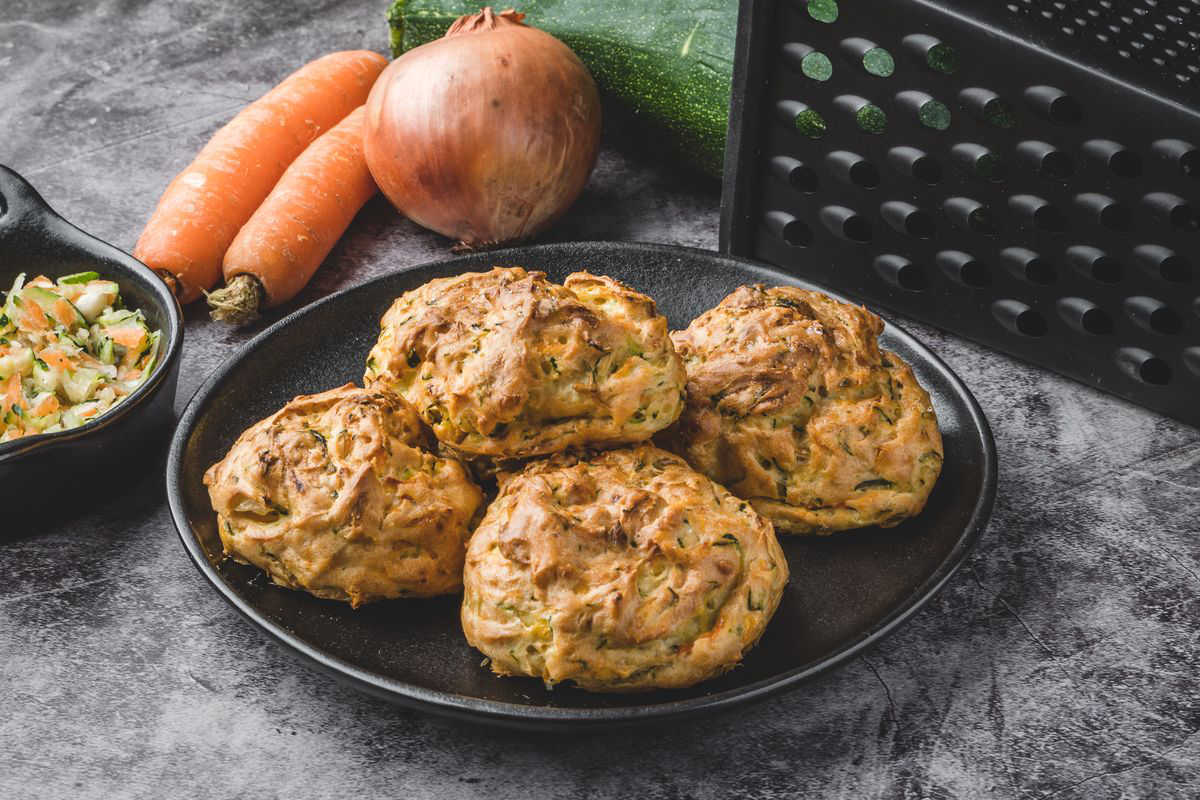 To get tasty but lighter pancakes, you can try baking them in the oven.
Prepare the batter as indicated in the previous preparation and then line a pan with baking paper.
Spread the mixture on the pan with a spoon (if the batter is too liquid, you can help yourself by adding 1-2 tablespoons of flour).
Form the pancakes spacing them apart then cook them in the oven at 180°C for 20 minutes . To obtain slightly taller pancakes, you can cook them in muffin cups by filling them with two tablespoons of dough. Check the cooking with a wooden toothpick: if it comes out dry, the pancakes are cooked.
Variations: carrot pancakes with chives and those without eggs
Those who love stronger flavors can replace the parsley with chives. In this case we recommend adding 1 and a half tablespoons of minced chives to the mixture.
Alternatively, you can also try pancakes without eggs.
Replace the latter with a little water, just enough to obtain a soft flour and water batter that can be worked with a spoon.
Add the carrots and the chopped onion, the parsley and mix well. Don't forget to season with salt and pepper, then proceed as indicated in the classic pan cooking!
storage
Pancakes with carrots are delicious immediately after cooking , alternatively we recommend keeping them in the refrigerator for a day at most, covered with cling film. At the time of consumption it is sufficient to heat them for a few minutes in a pan without adding more oil.
The fritters with vegetables are really delicious, try the zucchini fritters too!
Riproduzione riservata © - WT