Delicious gluten-free onion rings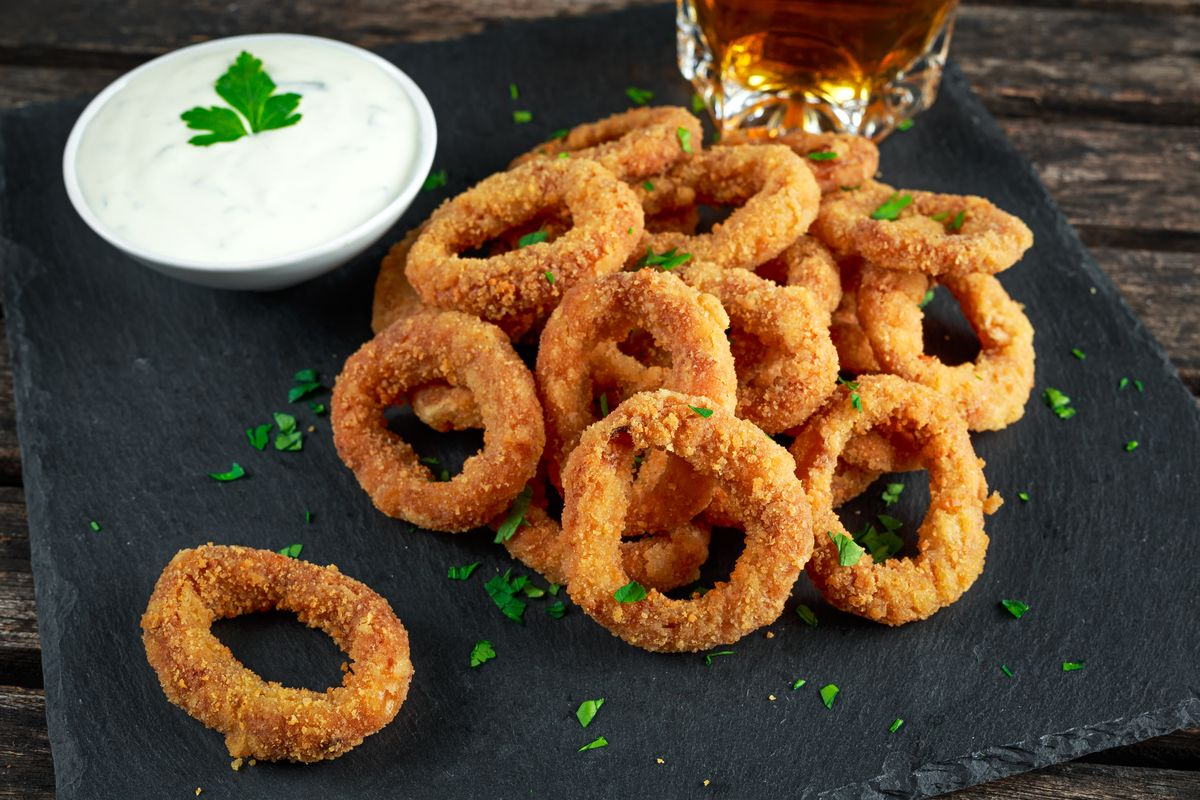 Golden and crunchy, onion rings are among the best gluten-free recipes ever. Let's find out together how to prepare them!
By now you know that I fight a personal battle to allow even those who follow a gluten-free diet not to give up anything. Hence the idea of ​​preparing delicious and crunchy gluten-free onion rings. To do this I used flour obtained from gluten-free cereals such as chickpeas and corn.
I don't know about you but I love fried onion rings. Many will probably turn up their noses, convinced that this authentic finger food is permeated by the strong smell of onion. Conversely, battered and fried, it loses its pungent flavor, giving way to an incredible sweetness . Let's find out together how to cook them with the gluten-free recipe.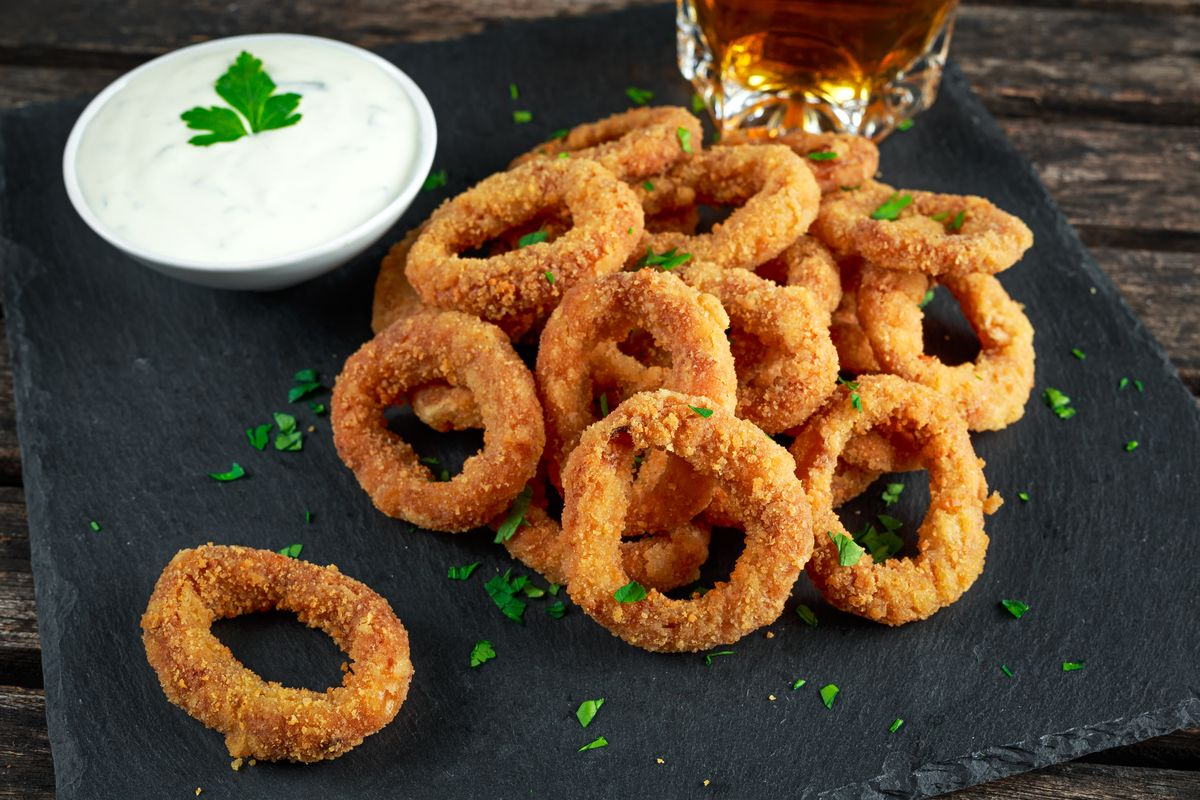 How to prepare gluten-free fried onions
No particular tools or great skills are needed for this recipe. The only aspect you will need to pay attention to is the temperature of the oil : mandatory at 180°C and you can use the special kitchen thermometer to measure it.
First, peel the onions , then with a sharp knife cut into slices one centimeter thick.
Then detach the rings from each other, making sure they do not break and transfer them to a bowl full of cold, slightly salted water .
Leave them to soak for 30 minutes.
In the meantime, prepare the batter by mixing the chickpea flour with the beer , the paprika and a pinch of salt.
In a separate bowl put the cornmeal and a pinch of salt.
After half an hour, quickly dry the onions, then holding them with tongs, dip them first in the batter and then in the cornmeal.
Fry them in plenty of seed oil at 180°C until they are golden and crunchy.
If you liked the recipe for gluten-free onion rings, discover the video of the preparation.
Serve them with a squeeze of lemon or with a homemade mayonnaise .
storage
Like any self-respecting fried food, it is good to consume it at the moment , when the onion rings are still hot and crunchy. Over the hours, in fact, the fried food loses its exceptional consistency. We do not recommend freezing in the freezer .
Riproduzione riservata © - WT