Delicious turmeric and zucchini risotto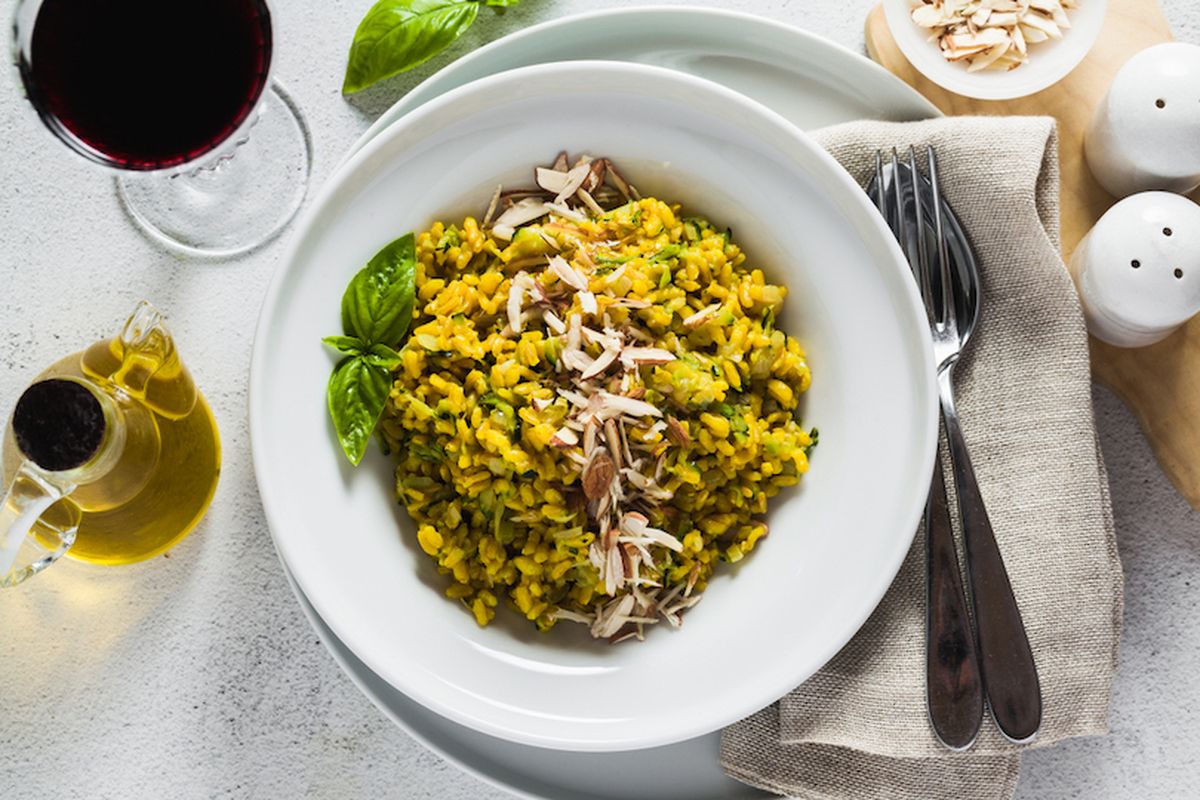 Today we're preparing turmeric and zucchini risotto, a first course listed among the gluten-free recipes par excellence: delicious!
Who doesn't like risotto? It is the dinner saver par excellence and even with very few ingredients you can create an original recipe every time. Risotto with turmeric and zucchini, for example, is a perfect combination of flavours. Ideal for those on a gluten-free diet, it's delicious topped with crunchy almonds.
Among other things, did you know that it is possible to prepare risotto substitutes using other gluten-free cereals? For example, try millet , prepared with millet grains, or experiment with buckwheat. The procedure remains unchanged , you will only have to adjust with the cooking times.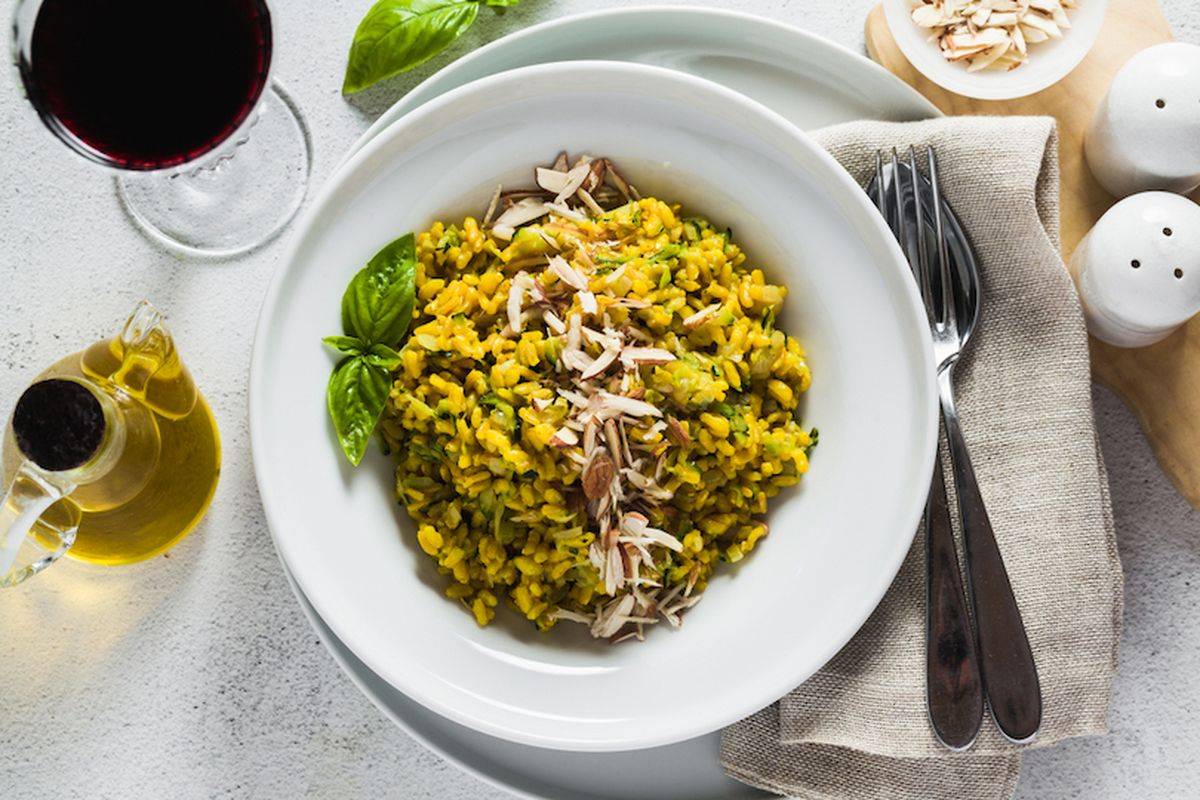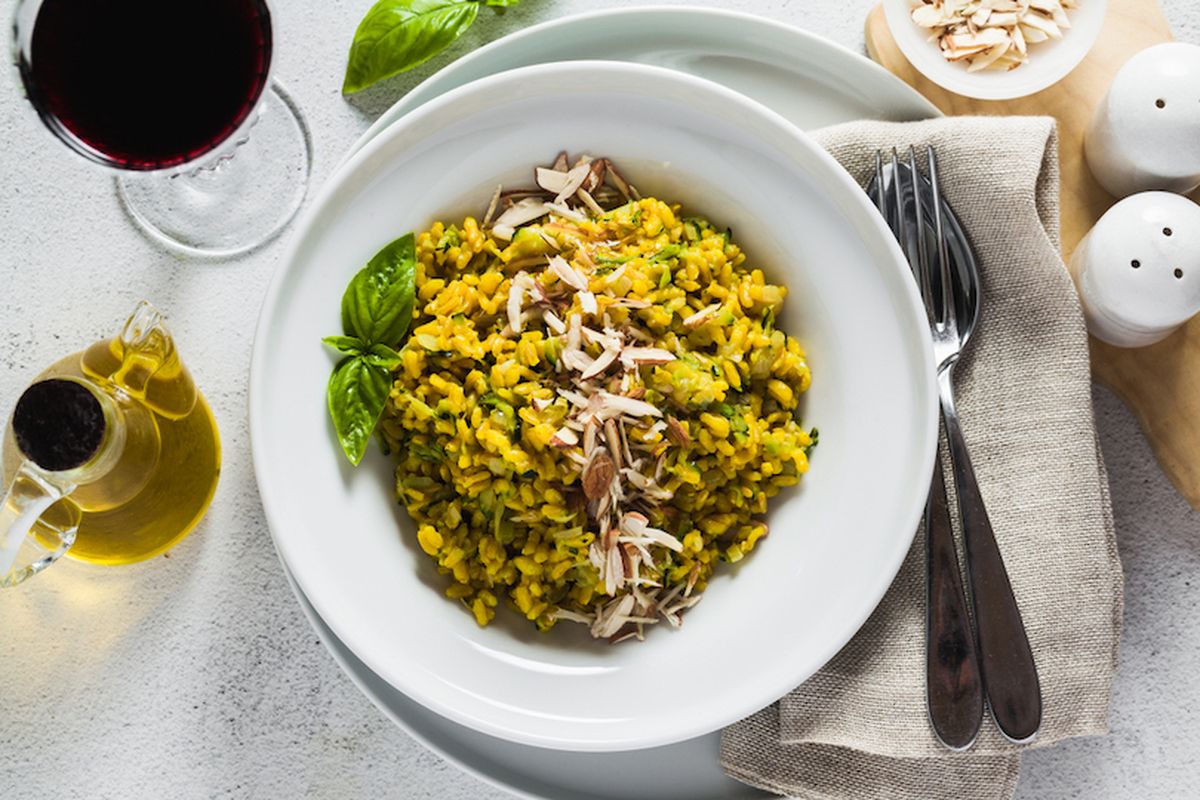 How to prepare turmeric risotto with zucchini
First, finely chop the shallot . Fry it in a saucepan with two tablespoons of extra virgin olive oil (butter is fine too) until it becomes transparent. Then add the rice and toast it for 2 minutes.
Deglaze with the white wine and when you no longer feel the smell of alcohol rising from the steam in the pot, start adding broth in such quantities as to cover the rice with a veil.
Separately, grate the courgettes after having washed them and removed the ends, with a grater with large holes. Add them to the rice and mix quickly.
Continue cooking for about 15-18 minutes , continuing to add the broth little by little. When cooked, adjust the salt and add the turmeric . It is important to add it at the end because unlike saffron it tends to lose its properties with heat.
Distributed on plates and completed with the almonds coarsely chopped with a knife. If you like, add some grated cheese.
Are you looking for other ideas for fantastic risottos ? Try an unusual and a bit 80s risotto with strawberries .
Riproduzione riservata © - WT