Dental implantology to smile again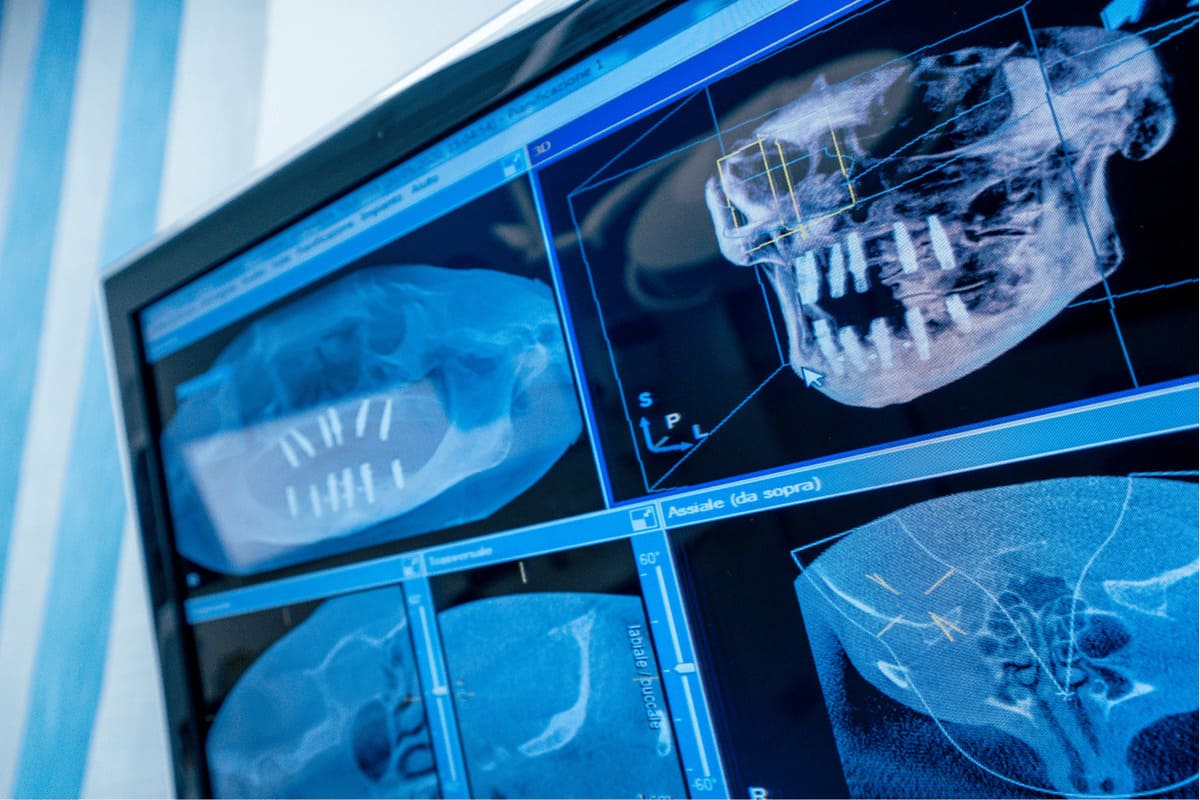 It can happen to everyone to lose teeth, due to trauma or a dental pathology that has been neglected for too long.
Having one or more missing teeth can cause discomfort, because you don't feel confident when speaking or smiling, or because you have difficulty chewing. Thanks to dental implantology you can find a definitive solution to your problem and receive personalized treatment and a new dental implant .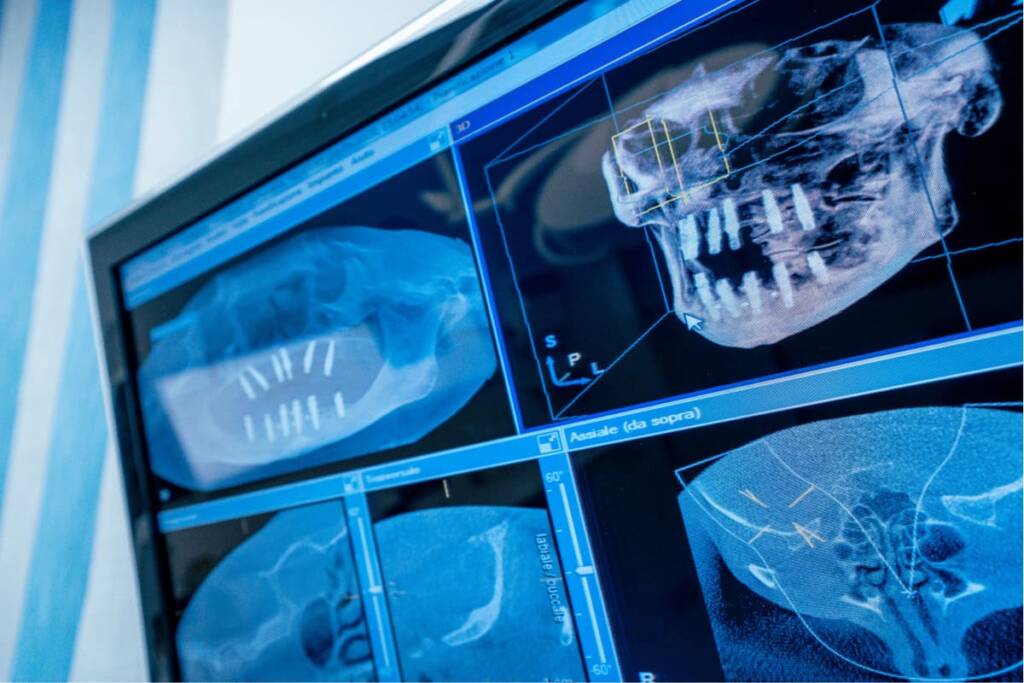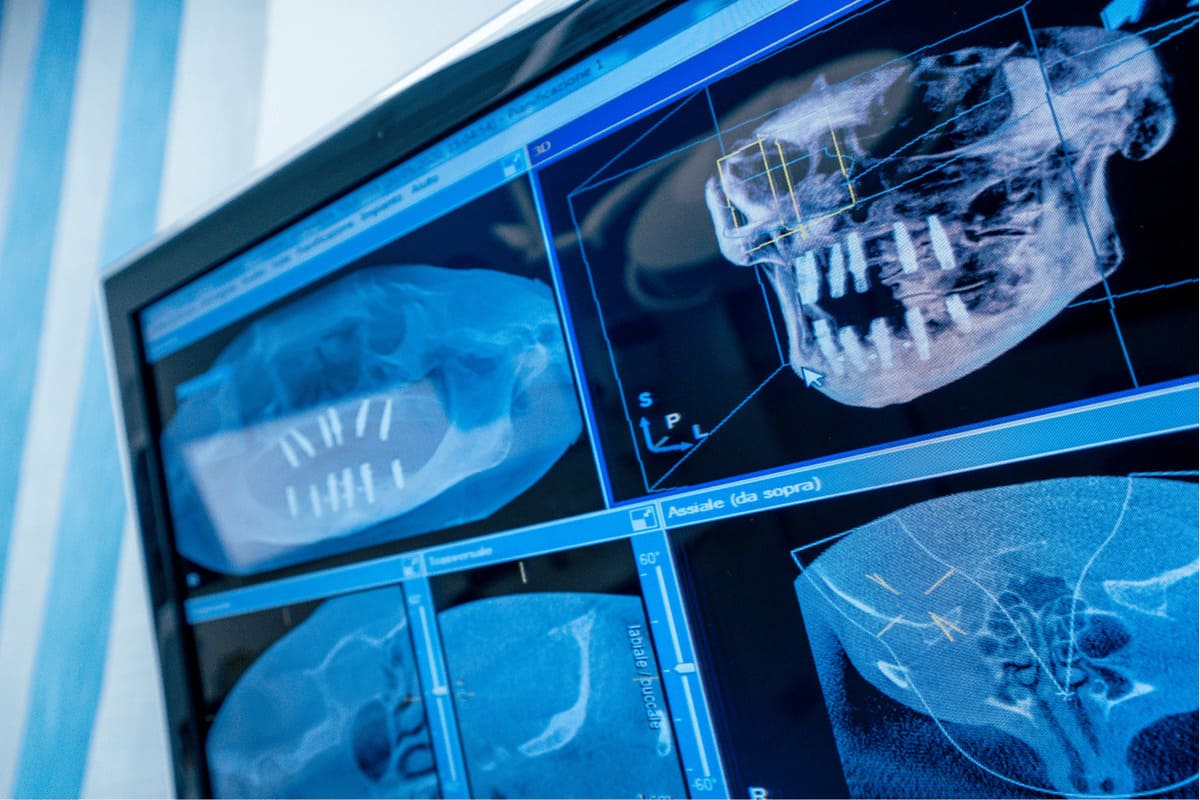 What types of dental implants are available?
Those who have lost one or more teeth find the solution to their problem in dental implantology. This type of intervention allows the replacement of missing teeth with fixed prostheses that have an aesthetic result and functionality very similar to those of a natural tooth. Depending on your needs, there are various implantology techniques that you can adopt.
Immediate loading implantology ; in this case the entire implant is performed in a single session, during which the screw is inserted and the prosthesis is fixed;
Deferred loading implantology ; this technique first involves the installation of the screws and, subsequently, the introduction of the prostheses;
Post-extraction implantology ; this technique is used when a tooth has to be extracted and replaced immediately with a prosthesis.
For your dental implants in Genoa, trust the Zenadent studio
The Zenadent dental office , with over 30 years of experience, is an important point of reference for those who need to have dental implant surgery in Genoa.
Dentist Fabio Schirripa and his staff offer both immediate loading implantology and deferred loading implants. The studio uses innovative techniques and materials and in the Zenalab laboratory it creates the various components that will be used during implant operations, such as screws, grids and dental prostheses.
For immediate loading implant operations, Zenadent has also developed a One Day Surgery protocol which is performed to better follow the patient from the initial visit to the end of the surgery.
The protocol is divided into four steps ranging from the initial 3D CT scan to the fixing of the customized prostheses created by the studio technicians.
Riproduzione riservata © - WT