Detox recipes: 10 detox dishes to purify the body and get back in shape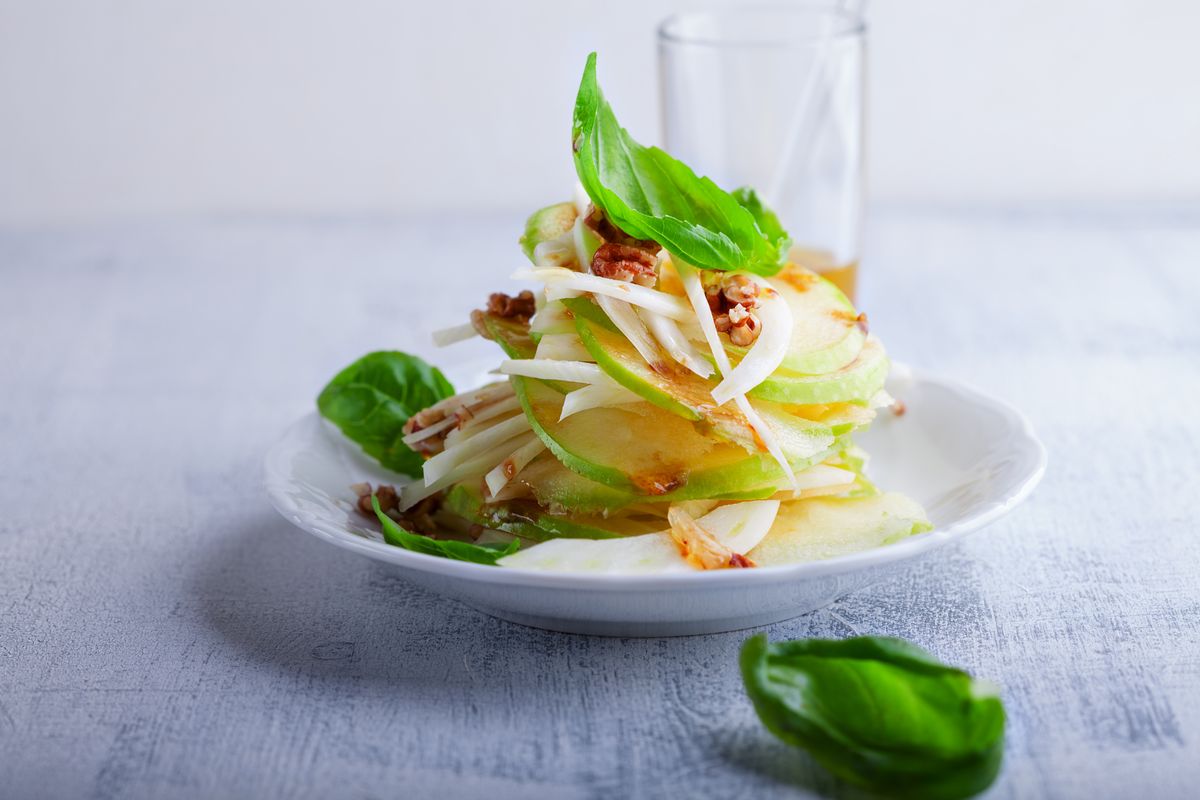 A detox diet is what you need after a period of big binges: here are the best detox recipes, quick and easy.
Today we're talking about detox recipes, and we're going to prepare ten fantastic detoxifying dishes, suitable for those who want to purify their body and regain physical well-being.
You may be wondering what detox means. This English calque, also very fashionable in Italy, literally means to detoxify and indicates an action that frees the body from substances that have a toxic effect (clearly, in this case, applied to the food sector). In other words, there are foods and foods rich in toxins, such as alcohol, junk food, fried food, sweets and many more; and then there are others that really help to free us from accumulated toxins.
What are detox foods? There are really a lot of them: lemon, ginger, lots of vegetables, including for example onions, artichokes, chicory… even the same water! So, whether it's a winter detox diet, perhaps after the holidays, or you feel the need to purify yourself for the summer, you will be able to do it with these ten dishes, and without sacrificing taste: here are our detox recipes!
Onion soup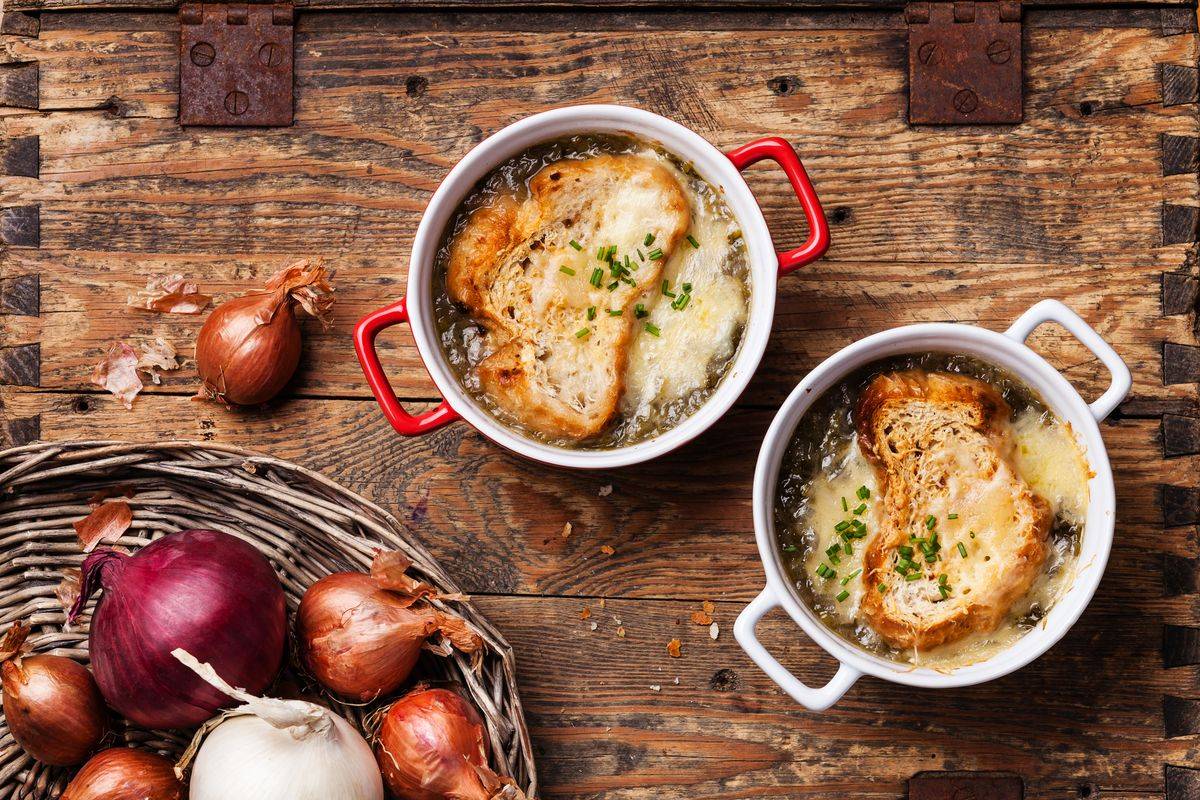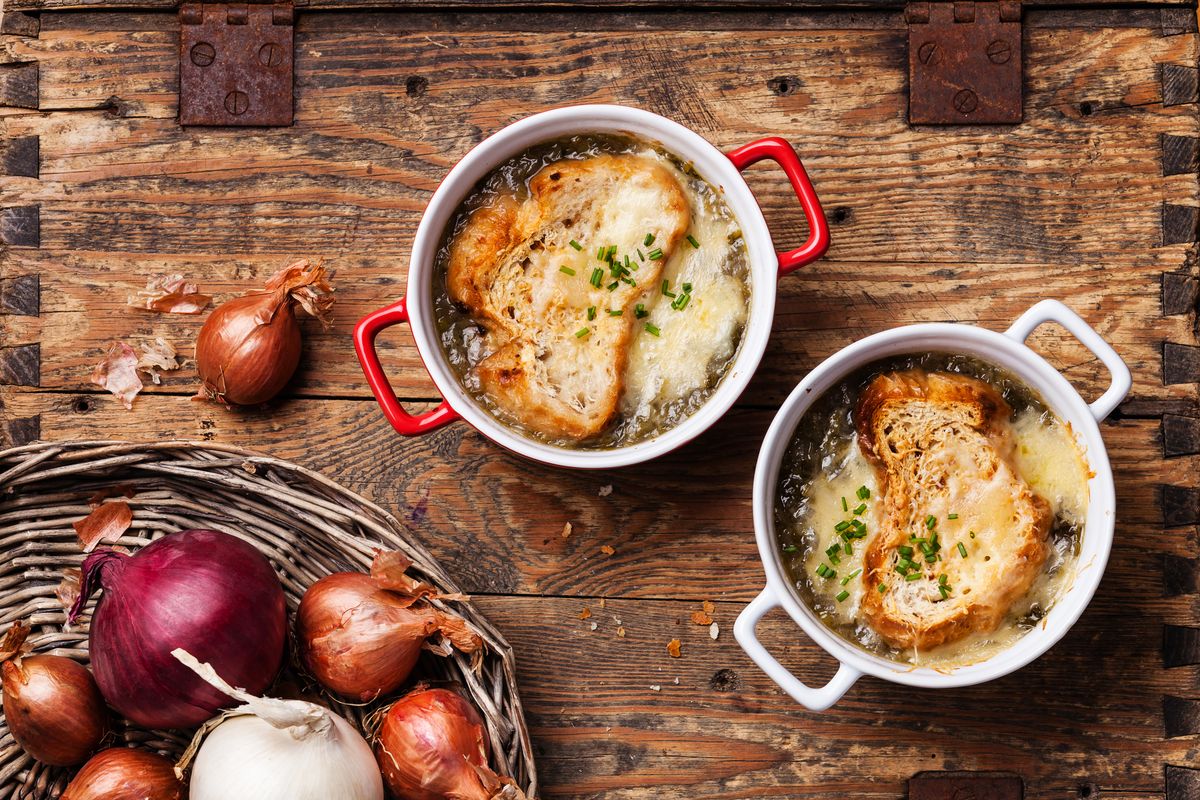 Let's start with onions, a poor food and also very common in the kitchen. If you didn't know, this vegetable is rich in mineral salts, vitamins, flavonoids, which purify and promote diuresis. In addition, onions help prevent and treat colds , a real panacea!
You can prepare a fantastic French onion soup , and if you want an even lighter effect, you can also remove the cheese from the recipe: in this way the detox effect will be total!
Ingredients for onion soup
500 g of white onions
1/2 glass of white wine
2 tablespoons of flour
meat broth to taste
4 slices of bread
80 g of gruyere cheese
Salt to taste
pepper as needed
1 knob of butter
extra virgin olive oil to taste
chives to taste
Chickpea soup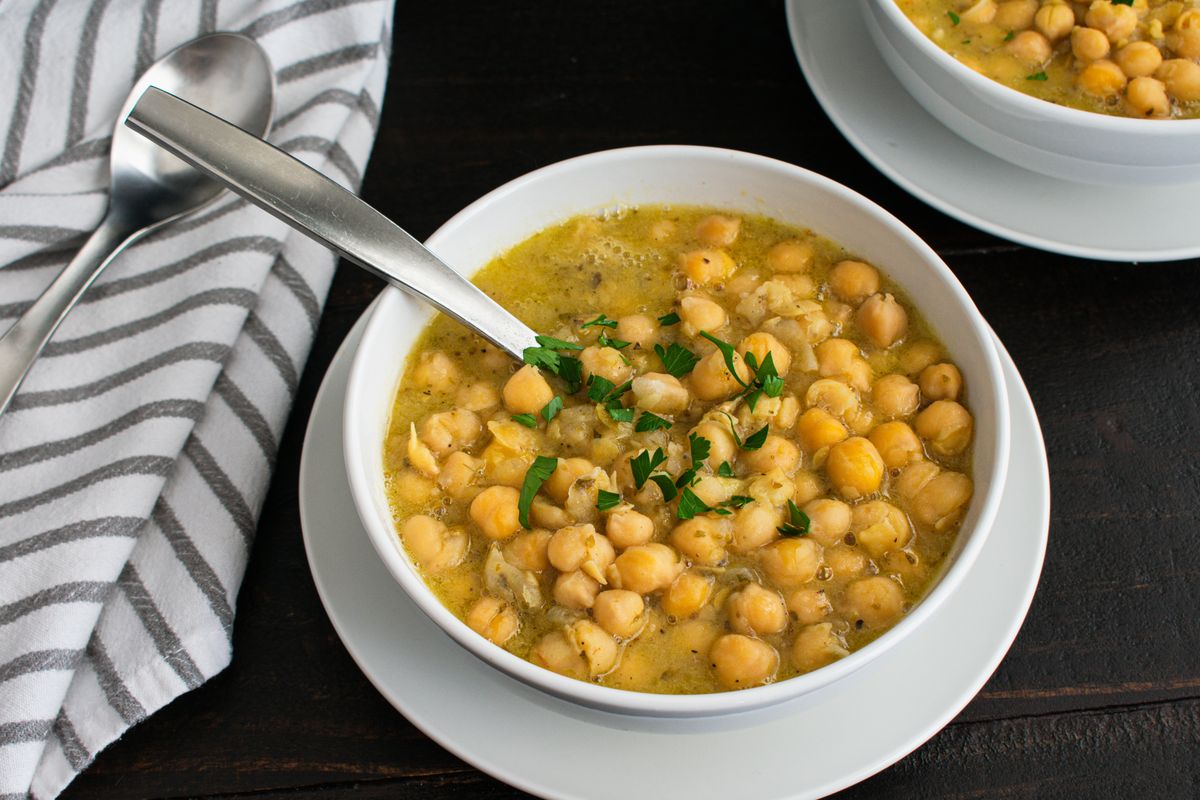 Chickpeas are a food very rich in properties: they contain many fatty acids, proteins, vitamins and mineral salts , and think about it, they are also a source of happiness, since they help the production of serotonin .
Furthermore, and this is where the beauty comes from, chickpeas help purify the body, as they stimulate the activity of both the nervous and digestive systems . Here too we offer you a hot soup , a healthy way to cook them that everyone will like.
Ingredients for chickpea soup recipe
350 g of dried chickpeas
1 carrot
1 celery
1 onion
extra virgin olive oil to taste
rosemary to taste
laurel to taste
Salt and Pepper To Taste
vegetable broth to taste
tomatoes or tomato paste to taste
Cream of pumpkin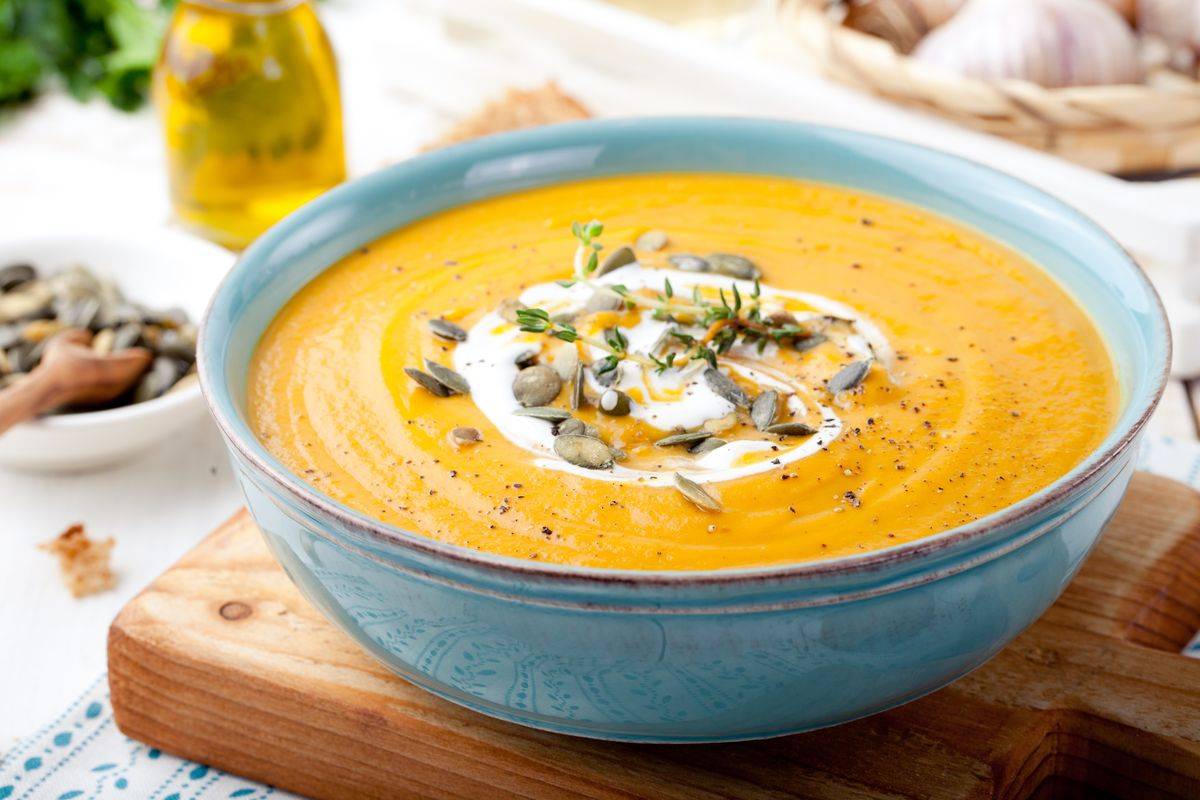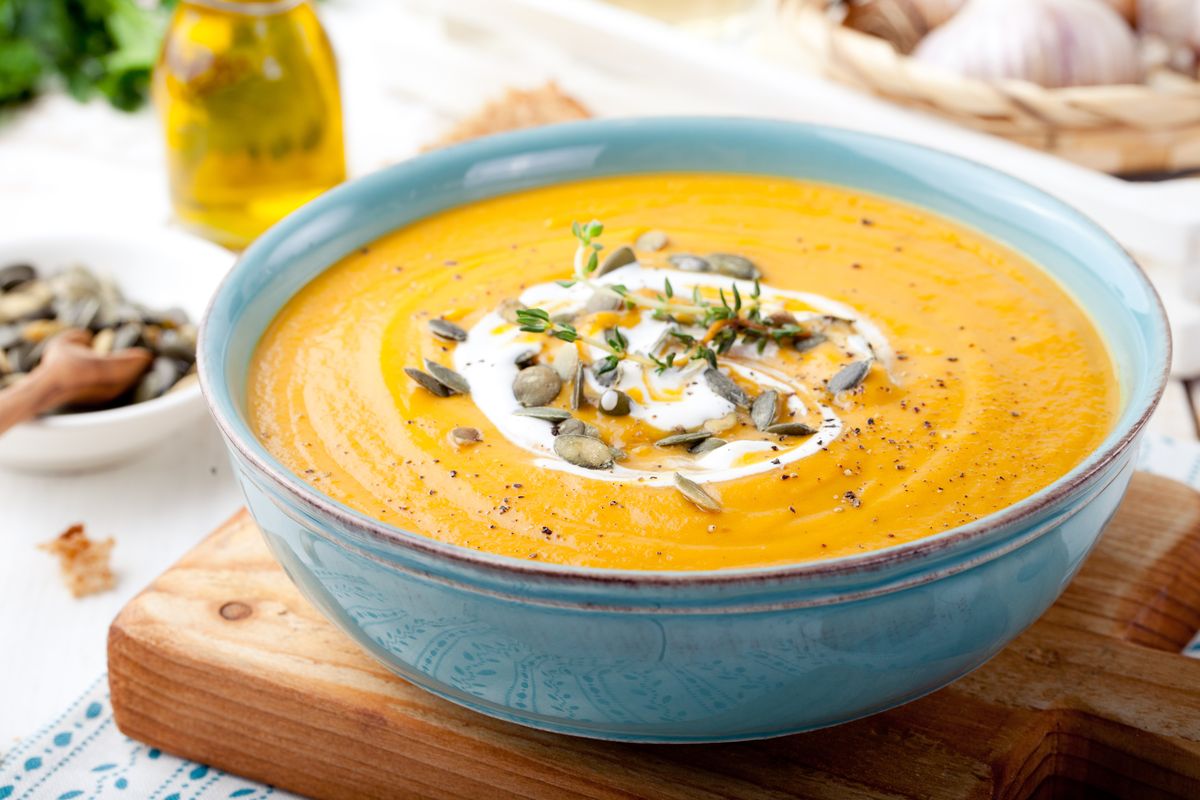 We could not fail to mention pumpkin, a vegetable with a high fiber content , which therefore acts as a sweeper in our intestines, removing toxins and waste substances. Without forgetting its supply of vitamins and antioxidants .
It is a versatile food in the kitchen, but given that it is widespread especially in the colder seasons, a creamy soup is certainly what you need .
Ingredients for the pumpkin soup
600 g of pumpkin
1 shallot
vegetable broth to taste
Salt to taste
pepper as needed
60 g of butter
60 g of flour
nutmeg to taste
cinnamon to taste
powdered ginger to taste
Sauteed chicory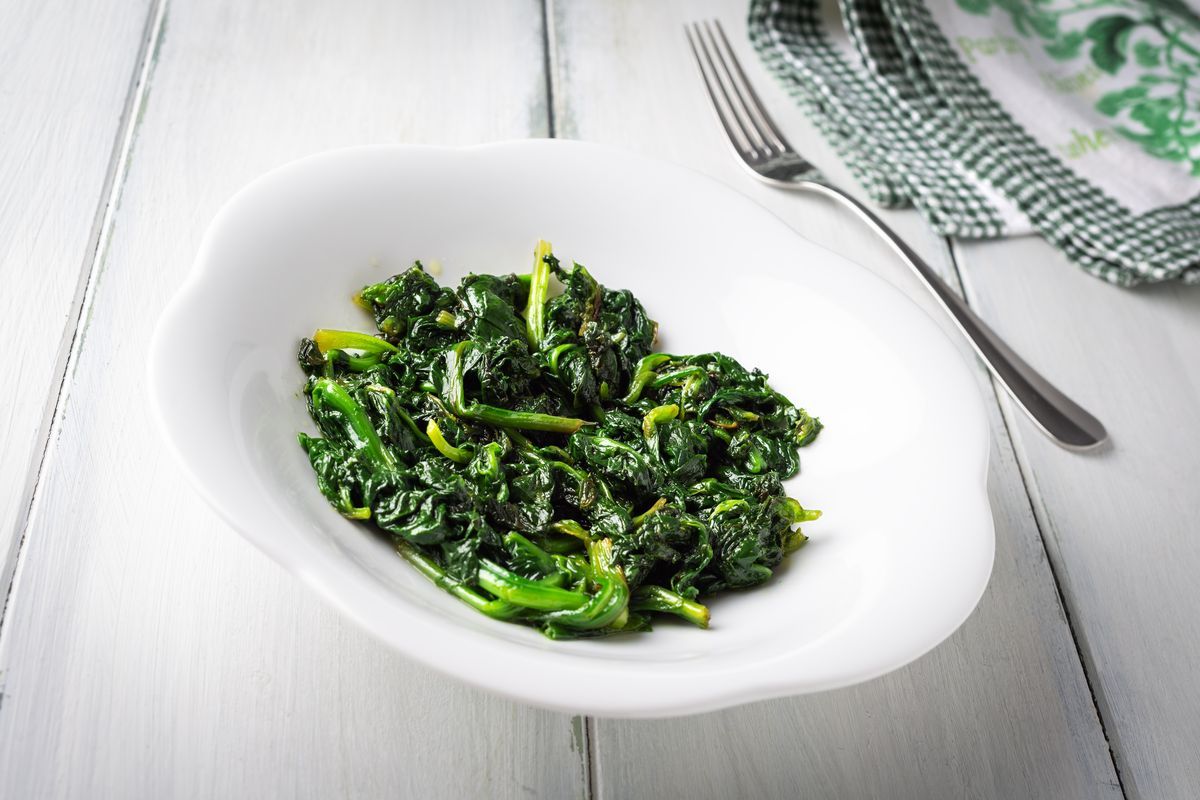 Chicory is a cure-all for our body. This food contains cicoric acid , which is none other than responsible for that bitter taste we feel in our mouths when we eat it.
This, however, is also the element that fights water retention and cellulite, which purifies and detoxifies the body. We offer you a very simple side dish, sautéed chicory , and among the ingredients there is also citron, a citrus fruit rich in flavonoids, and which therefore falls fully within the detoxification topic.
For a quick detox lunch, this dish is right for you.
Ingredients for the pan-fried chicory recipe
1 kg of chicory
1 clove of garlic
1 hot pepper
extra virgin olive oil to taste
Fennel salad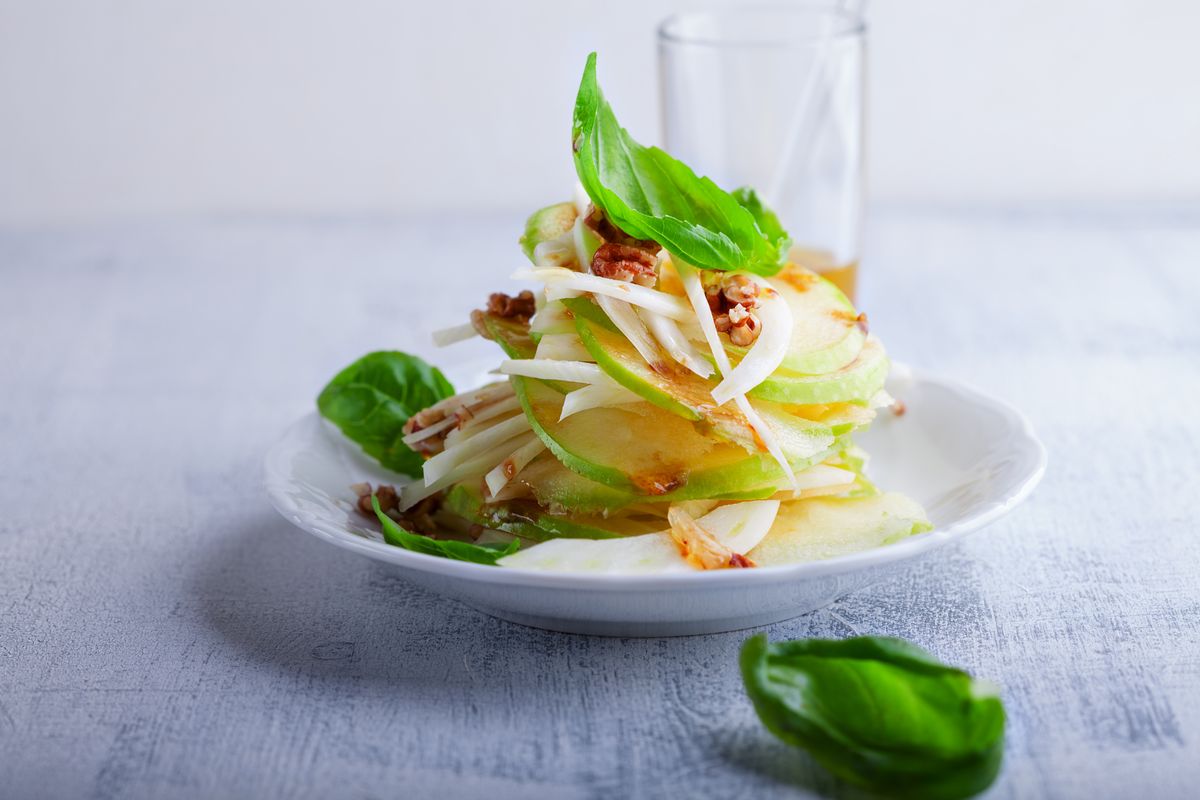 Fennels contain plenty of water and minerals, and are excellent for purifying our body, especially if eaten raw. We thought about combining them with other foods rich in beneficial properties : apples, walnuts and celery. All for a fresh and delicious result!
Try our apple and fennel salad .
Ingredients for the salad
1 fennel
2 apples
2 celery sticks
extra virgin olive oil to taste
Salt and Pepper To Taste
walnut kernels to taste
Vegetable stuffed artichokes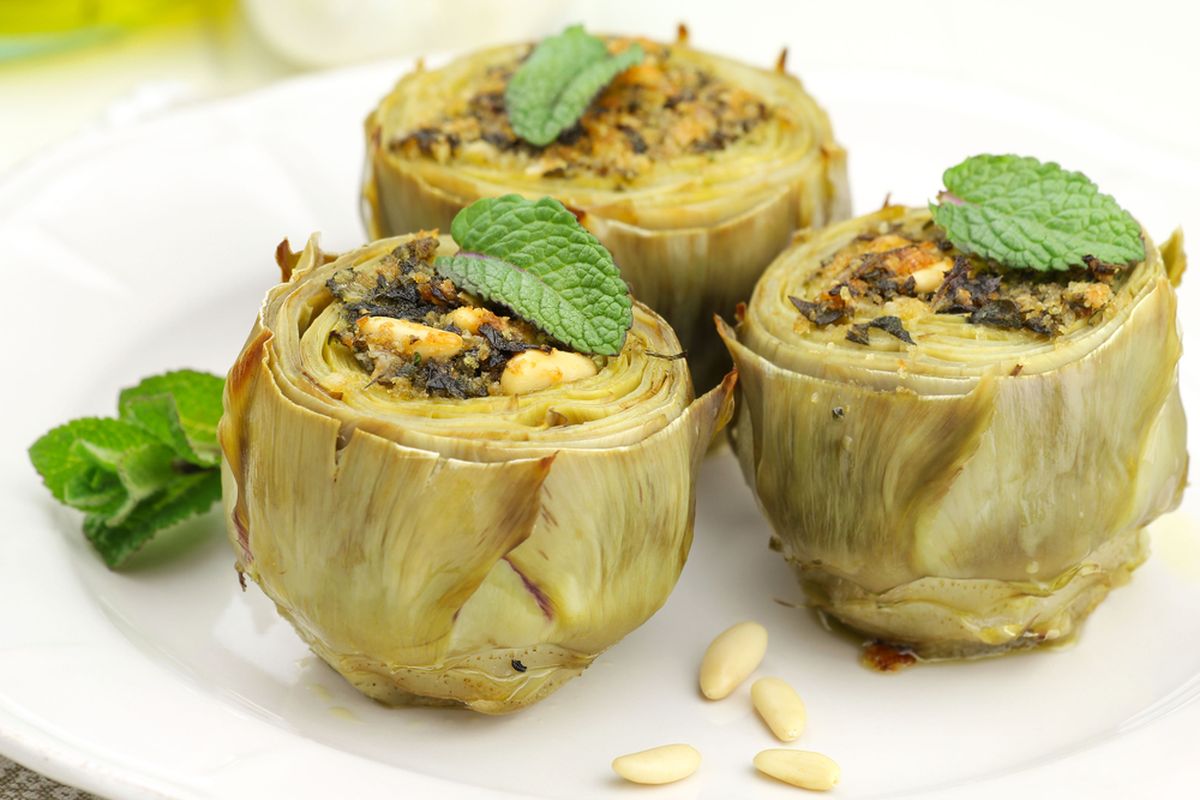 Artichokes have very few calories and many fibers, they are good for the intestines and are a food that purifies the body . Inolte help to deflate the belly, and therefore are also a panacea for the figure.
You can use them in many ways to prepare light but tasty recipes : we offer you veg-stuffed artichokes , stuffed with natural and light foods: to try !
Ingredients for the recipe of stuffed artichokes
6 medium artichokes
3 red onions
1 bunch of parsley
extra virgin olive oil to taste
1/2 glass of white wine
Salt to taste
pepper as needed
pine nuts to taste
Sole with orange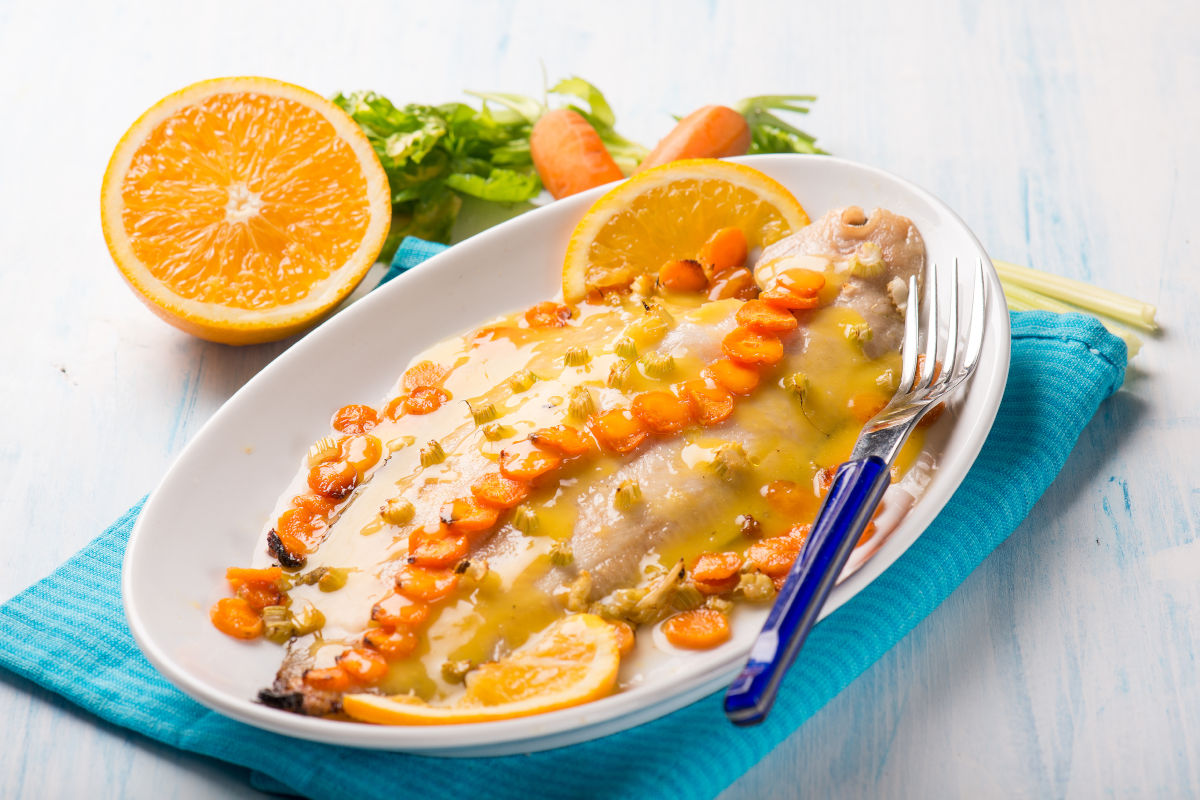 Sole is a very lean fish, perfect for a slimming or detox diet. It also contains many vitamins and various mineral salts, including potassium and phosphorus: in short, a diet to purify yourself after the holidays certainly cannot be missing!
How can we eat it to make it appetizing ? We thought we'd offer you a fantastic orange sole , fresh and tasty, but also light. Furthermore, by using this citrus fruit, we can also benefit from its properties: it is a fruit rich in vitamins, bioflavonoids, terpenes and very few calories.
Try this dish, it's perfect for a detox dinner!
Ingredients for the orange sole
500 g of sole fillets
1 clove of garlic
1 orange
4 spoons of white wine
2 carrots
3 tablespoons of olive oil
Salt to taste
pepper as needed
Detox smoothie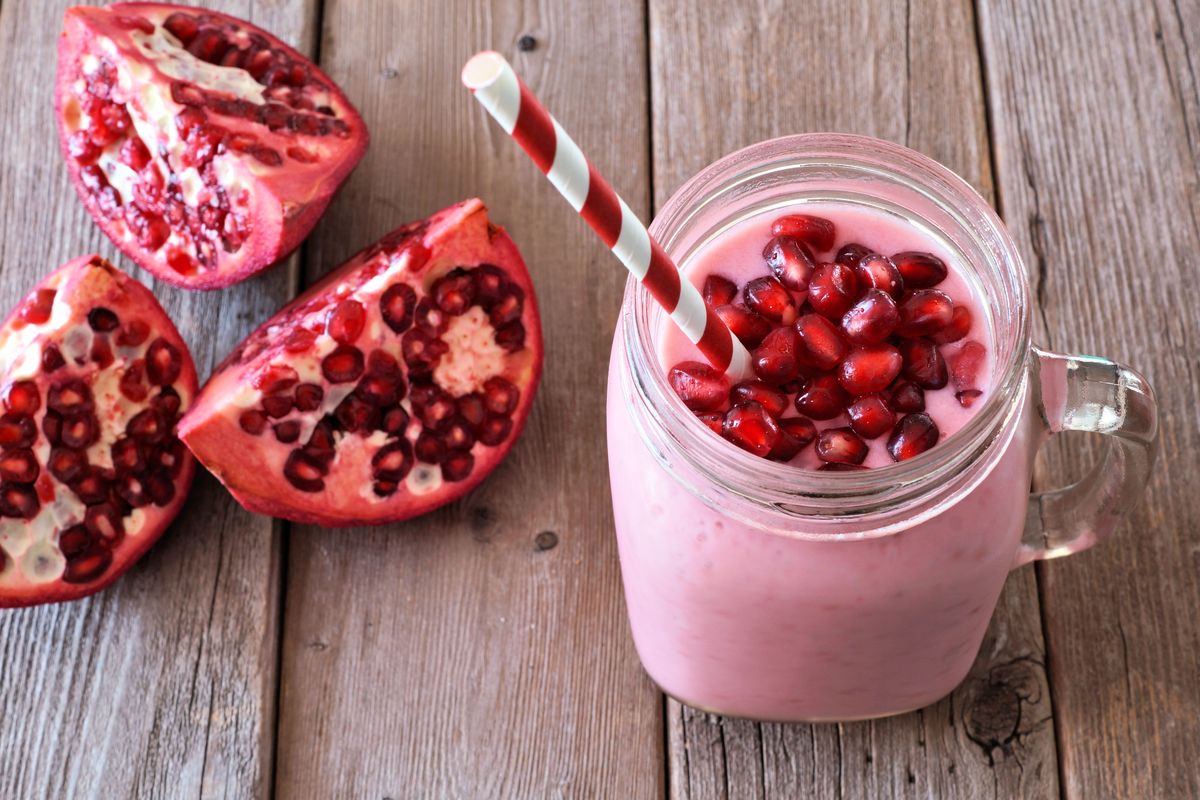 Even a smoothie can be a great way to detox with taste. You have to choose a fruit that is the protagonist or more elements that will make up your drink, such as ginger, carrot, lemon, pomegranate or other.
We have chosen the pomegranate, a fruit rich in vitamins, mineral salts, with very few calories and able to strengthen the immune system .
And if you want an even more natural pomegranate smoothie , use a vegetable drink instead of milk!
Ingredients for the detox smoothie
1 pomegranate
1 glass of milk
sweetener to taste
Ginger detox herbal tea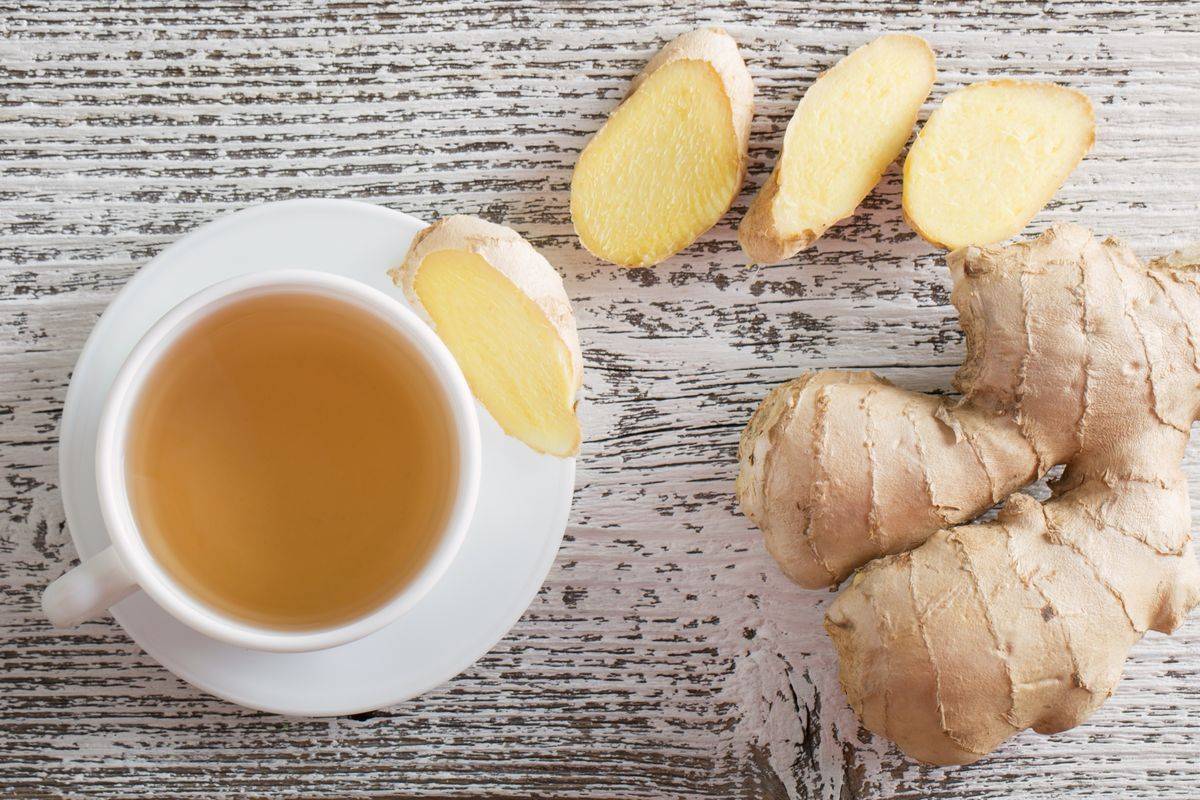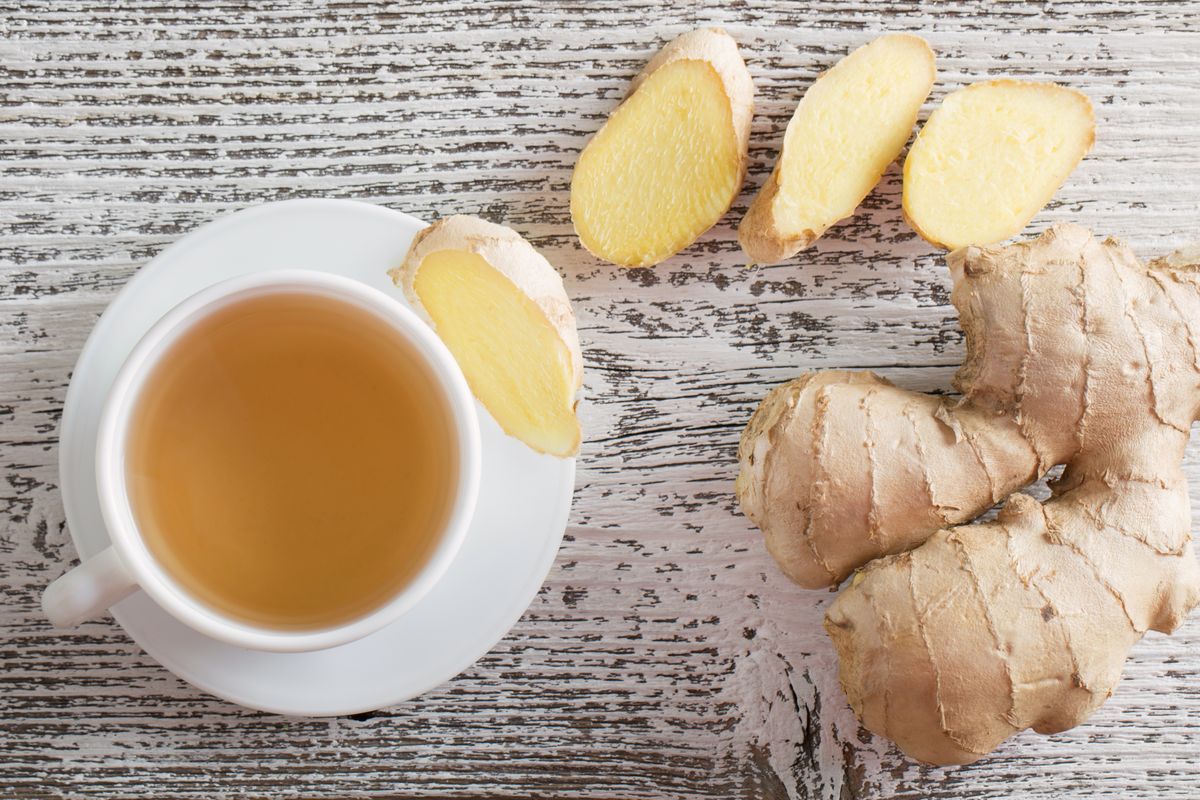 The properties of ginger are no longer a mystery: this miraculous root has digestive properties and helps the functions of the intestine , deflates the belly, appeases hunger and nausea and is also an excellent remedy for flu and cold symptoms.
You can use it in many dishes as an aromatic touch, or make it the protagonist in this ginger and lemon herbal tea . Try it!
Ingredients for ginger tea
40 g of fresh ginger root or 3 heaped teaspoons of ginger powder
600 g of water
lemon to taste (optional)
Detox water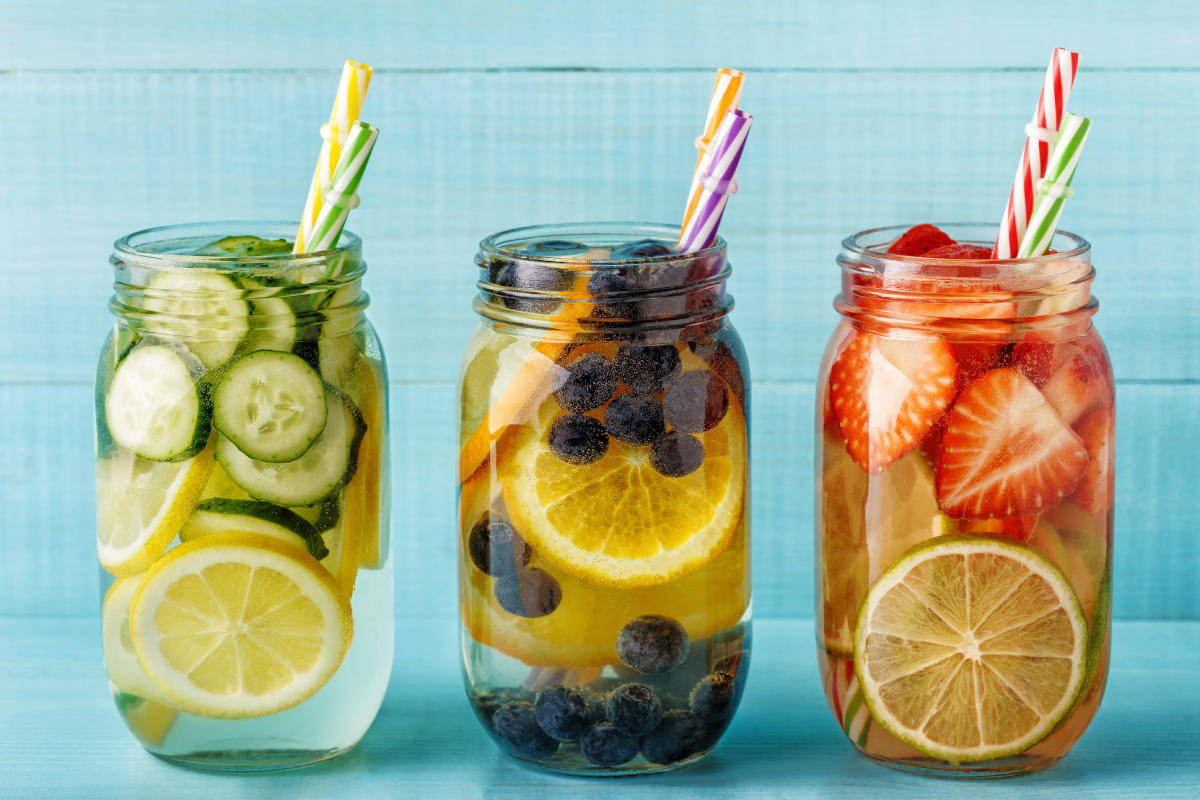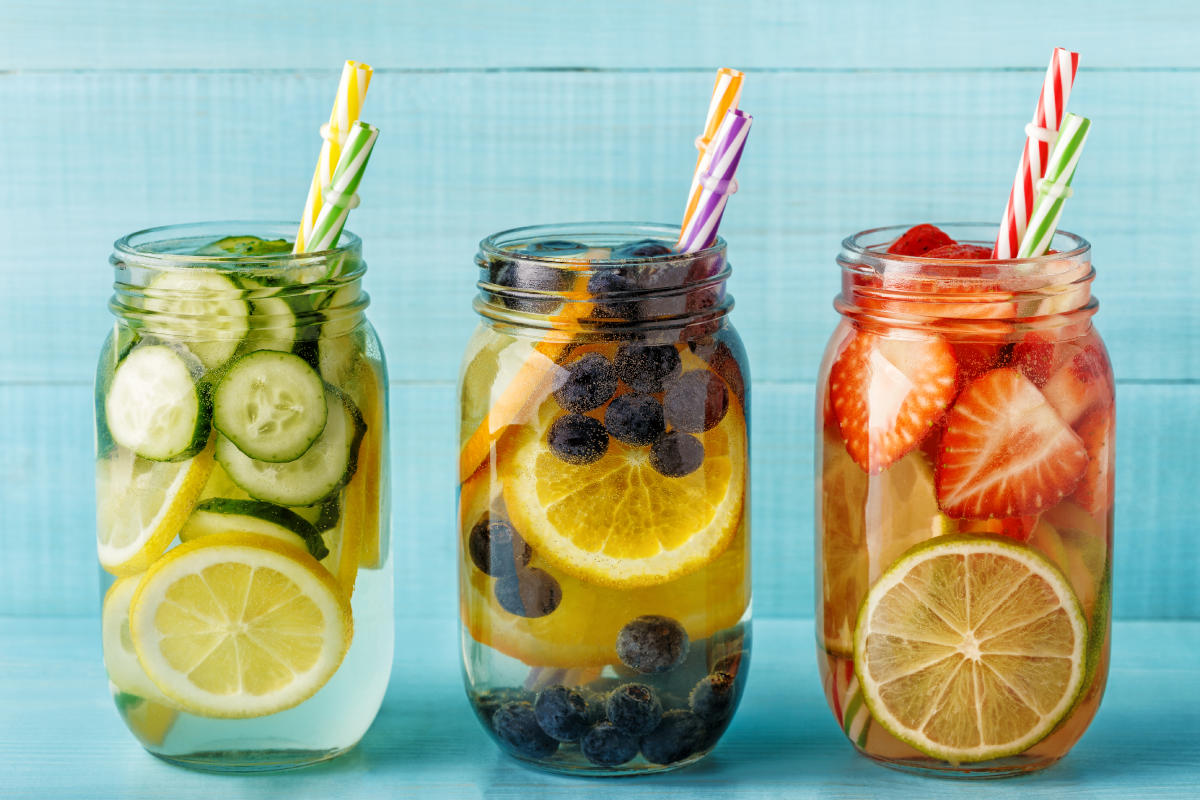 Have you ever heard of detox water ? It is a drink that can be prepared with fruit, vegetables or aromatic herbs and the only thing you need to do is have a little patience, leaving the ingredients to infuse .
Basically, wash the vegetables, put them in small pieces in the water and then leave them in the refrigerator for about 5 hours . One piece of advice we give you is not to remove the fruit from the jug, but leave it afterwards too.
Any ideas on foods to use? Cucumber, ginger, citrus, mint, apple, blueberries: choose according to the season and your tastes!
Ingredients for making detox water
250 g of fruit
a handful of fresh mint leaves
1 cucumber
2 limes
1 liter of natural water
1 slice of ginger
Riproduzione riservata © - WT