Did you know that it is possible to cook with the microwave? Quick recipes that will surprise you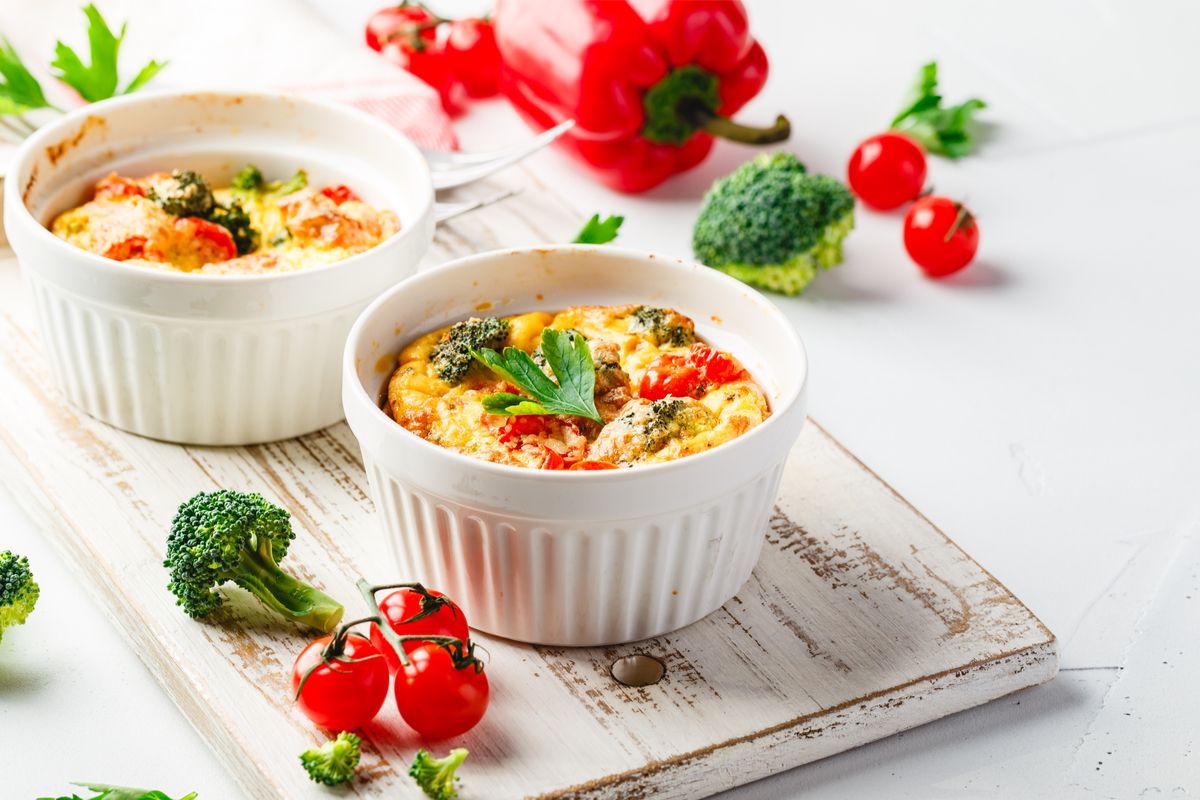 Not only does it not hurt, but you can also make great recipes in the microwave! Let's see the tips for cooking with this 'oven'.
Who would have thought that you can make recipes for all tastes with the microwave? Well yes, but we tell you more. Not only is it possible to cook with the microwave, but you can also create a real menu : vegetables, first and second courses and desserts!
There are those who use it only to defrost, but also those who create recipes cooked entirely in the microwave . Chicken, pasta, fish, chestnuts: today we'll explain how to cook all these foods and give you some valuable advice!
Is the microwave bad?
Let's begin to dispel this myth: the microwave doesn't hurt (and if you don't trust us, trust Dario Bressanini , the well-known science popularizer ). Unless you use it improperly: the biggest risks due to the use of this oven, in fact, are linked to the possibility of burns in consuming food cooked in the microwave that is still too hot.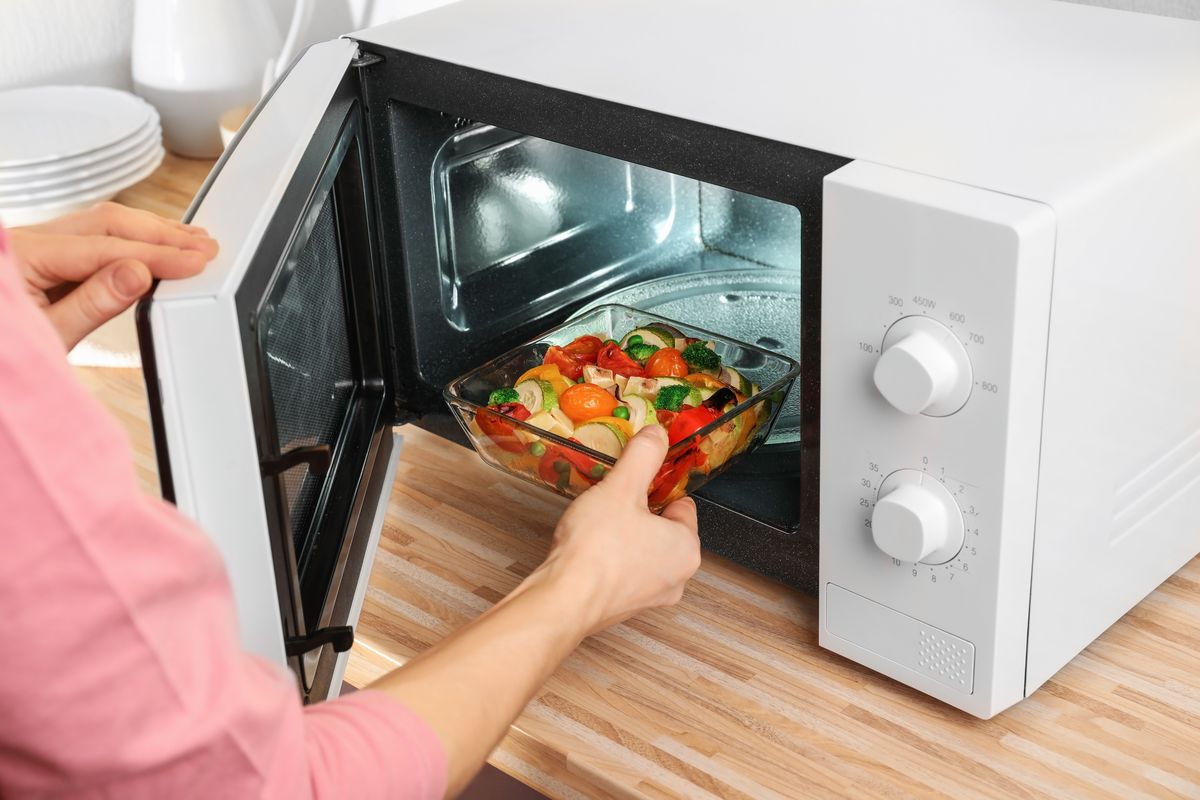 In fact, microwaves allow food to reach very high temperatures. Precisely for this reason it is not advisable to make a hard-boiled egg in the microwave : the egg white is very rich in water and would even reach boiling point. When you take it out, cracking the shell to taste it, you risk that… it will explode in your face!
Before starting, we just have to give you some advice on how to clean the microwave : prefer natural products (such as lemon, vinegar and baking soda) and, if you use it often, degrease it just as often.
Microwave cooking tips: how does it work?
Before starting, let's see why we should prefer microwave cooking over traditional cooking and in which cases. In addition to speed , foods cooked in the microwave are subject to less loss of vitamins and minerals.
In this type of oven, it is not possible to choose the temperature: it adjusts according to the emission of waves. The action of these waves – which are transformed into heat – is evident on water molecules (and on foods that contain many of them), but less so on sugars and lipids. The heat is, in fact, entirely absorbed by the surface while the microwaves can penetrate up to just over 2 cm deep into the food .
To avoid uneven cooking (a dry surface and an almost raw interior) and that the food undergoes excessive drying out , a few small tricks must be adopted. Thin or delicate foods such as fish, fruit and vegetables should be covered with plastic wrap or cooked in special covered containers. Foods such as chicken breast, for example, must be cut into small pieces, otherwise you risk that the inside remains raw!
Furthermore, once you remove the container from the oven, wait a few minutes to open it or you risk burning yourself due to the rapid release of steam .
Microwave pasta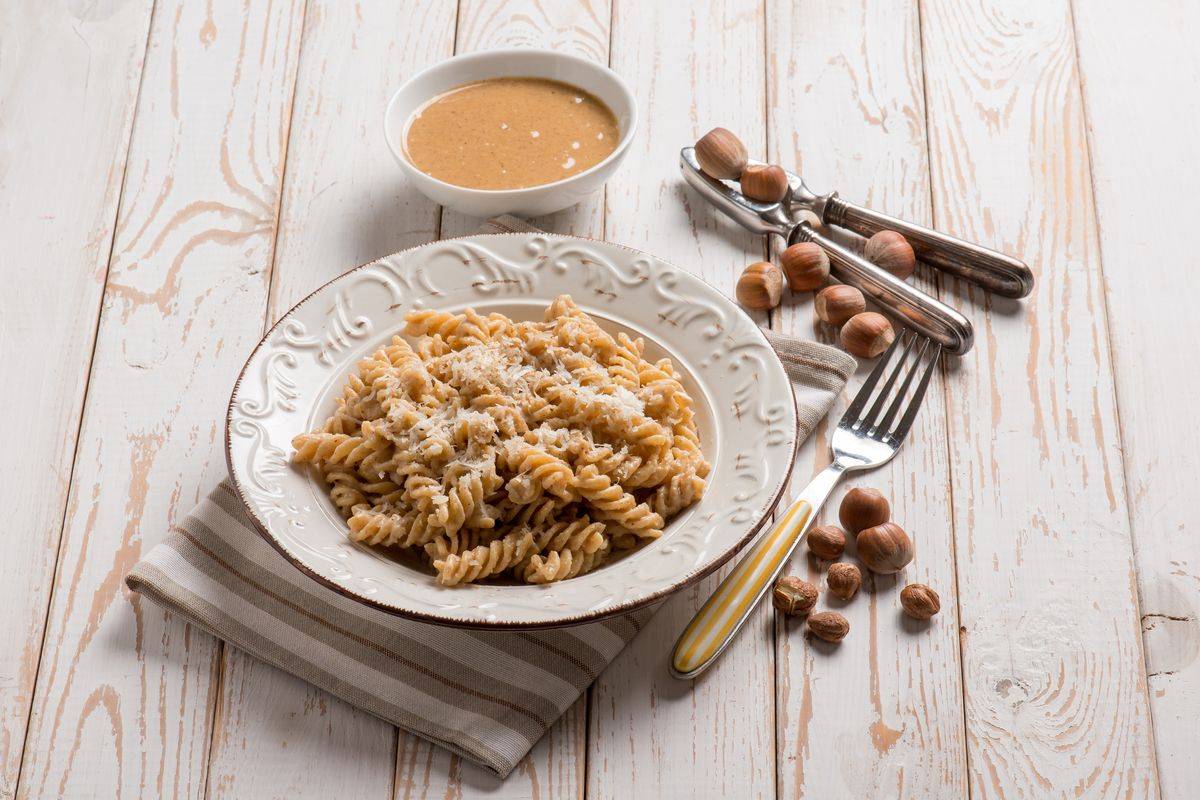 Is it possible to prepare pasta in the microwave? Well yes, and while this recipe will make grandmas and traditionalists turn up their noses , it could save you when you're really in a hurry. In just over 10 minutes you will be able to enjoy your pasta dish!
Before starting, however, we advise against choosing spaghetti: it is better to prefer short pasta .
In a saucepan suitable for the microwave , place some salted water and set the oven at 800 watts for 2 minutes to dissolve the salt.
Add the pasta, give it a stir and operate again at 800 watts for 8 minutes .
Add the sauce or seasoning you prefer directly to the pot and operate for another minute, always at 800 watts.
If, on the other hand, you just need to heat it up, it's very simple: place the pasta on a plate (one suitable for the microwave, of course) and cover it with plastic wrap to prevent it from drying out. Run on 800 watts for one minute, give it a stir and reheat for another 30 seconds if needed.
Microwave chicken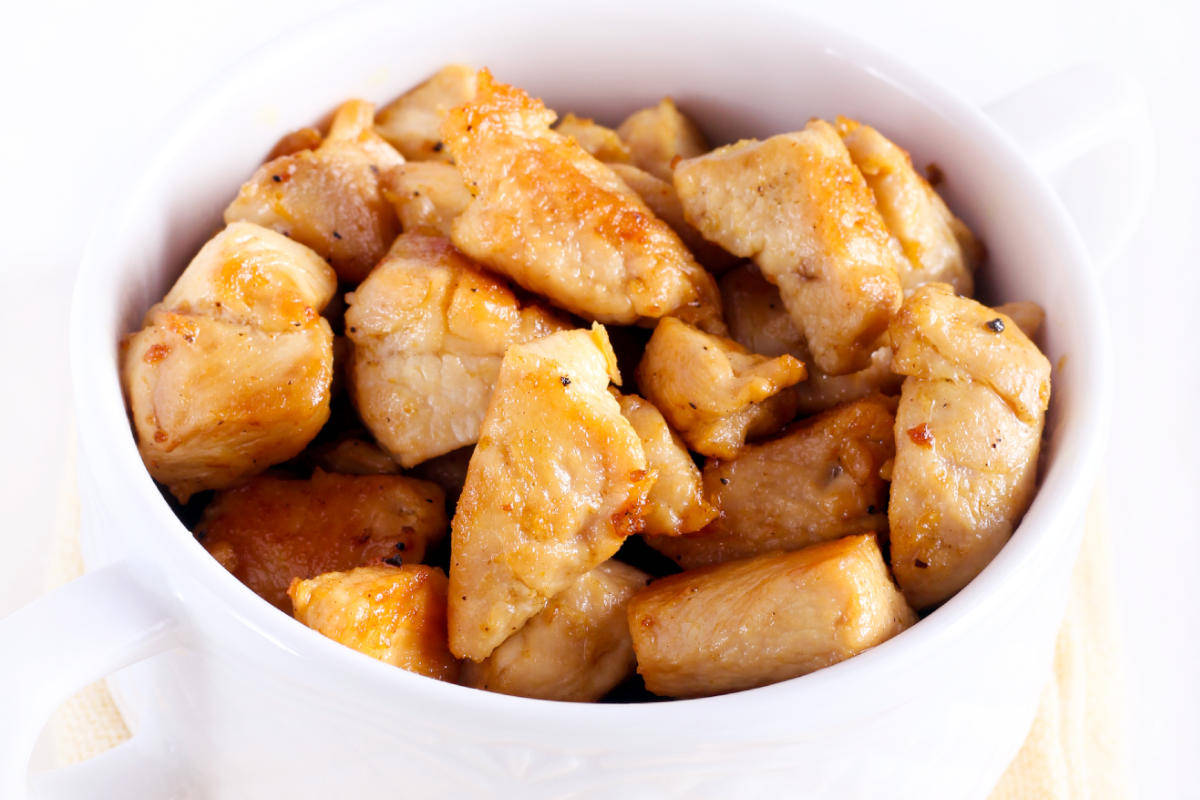 As we mentioned before, if we want to cook the chicken it is necessary to cook it in small pieces because the microwaves do not penetrate beyond 2/2.5 cm. We also remind you that salmonella is a real, dangerous and concrete risk: if it's pink it's not cooked!
In a suitable pan, place the chicken pieces with the peeled garlic cloves and some oil.
Start the oven at maximum power for 5 minutes.
Turn the chicken pieces and bake again for about 2 minutes, this time covering with plastic wrap to prevent the meat from drying out.
To heat the chicken in the microwave, however, cover it with plastic wrap and heat for a couple of minutes at maximum power.
Microwave potatoes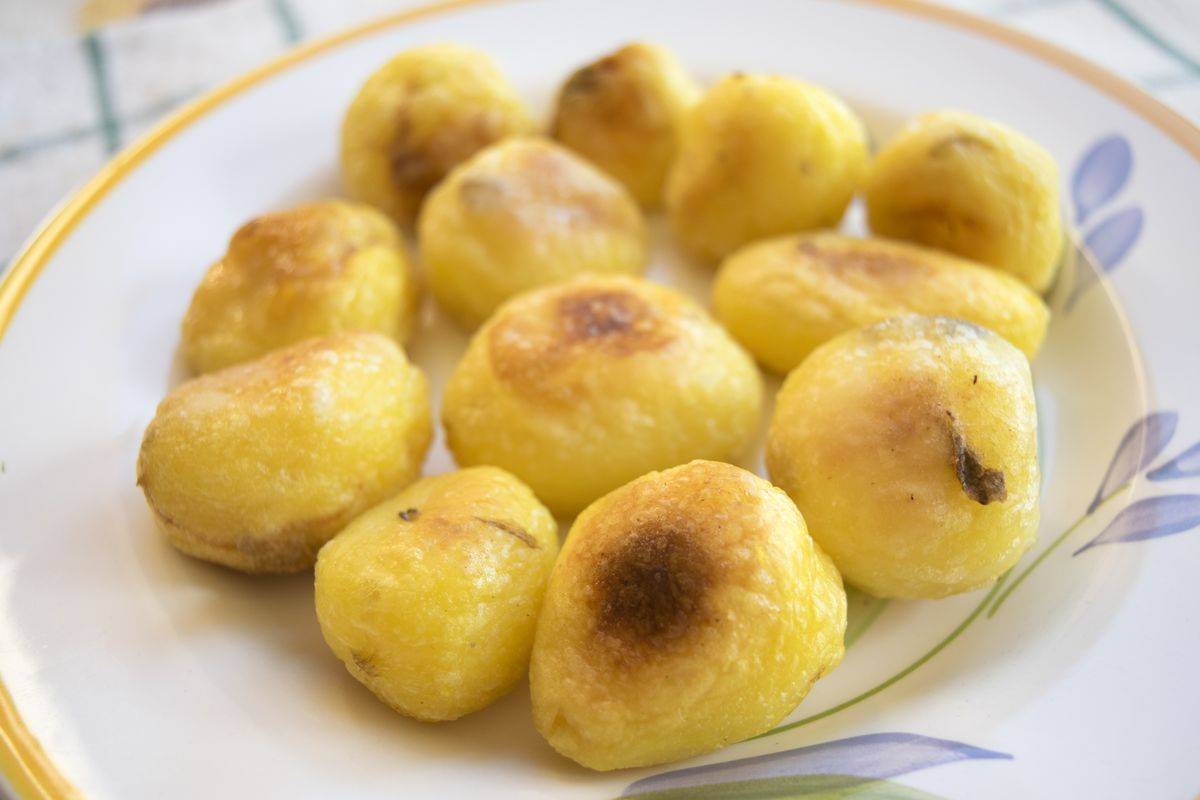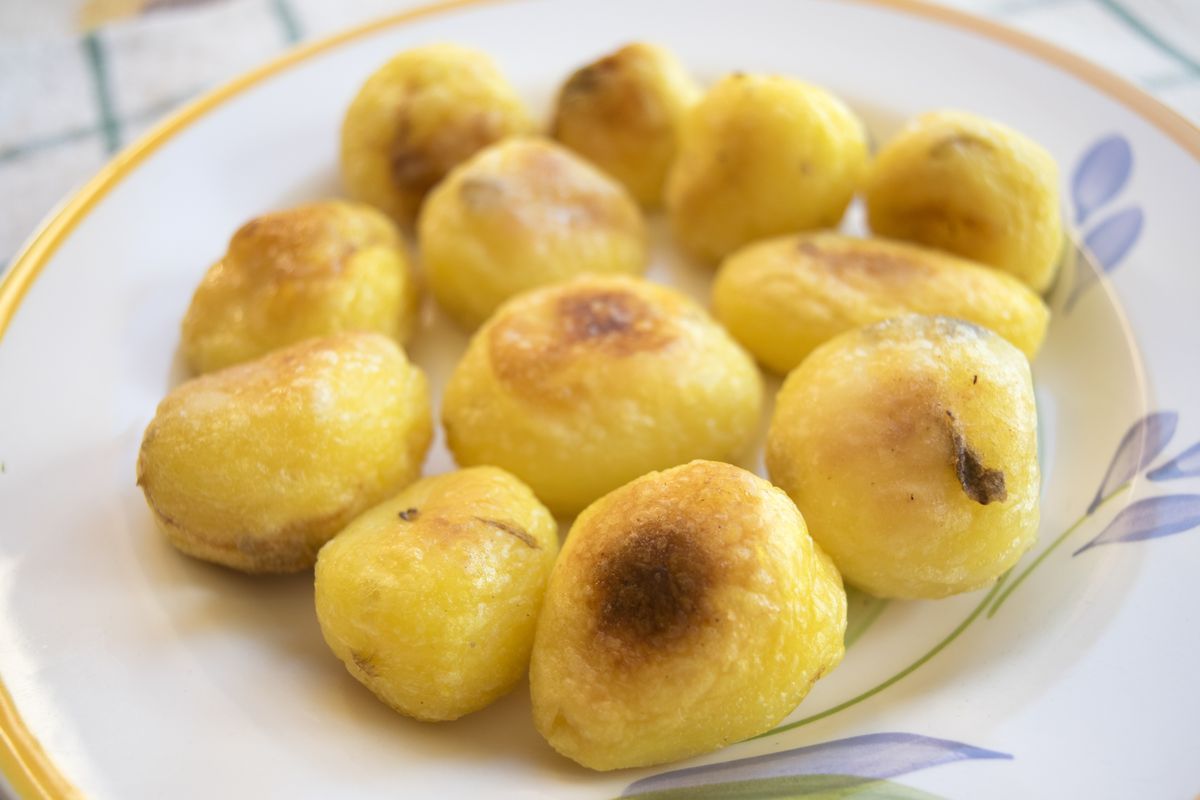 The perfect side dish ? Baked potatoes, of course! However, it must be said that it takes forever to cook them! For this reason, if you are in a hurry, we have compiled a small guide for cooking potatoes in the microwave .
We recommend small potatoes such as new potatoes (or cut them into cubes): wash them well, place them in a special container, cover and operate at maximum power for 6/8 minutes .
Microwaved vegetables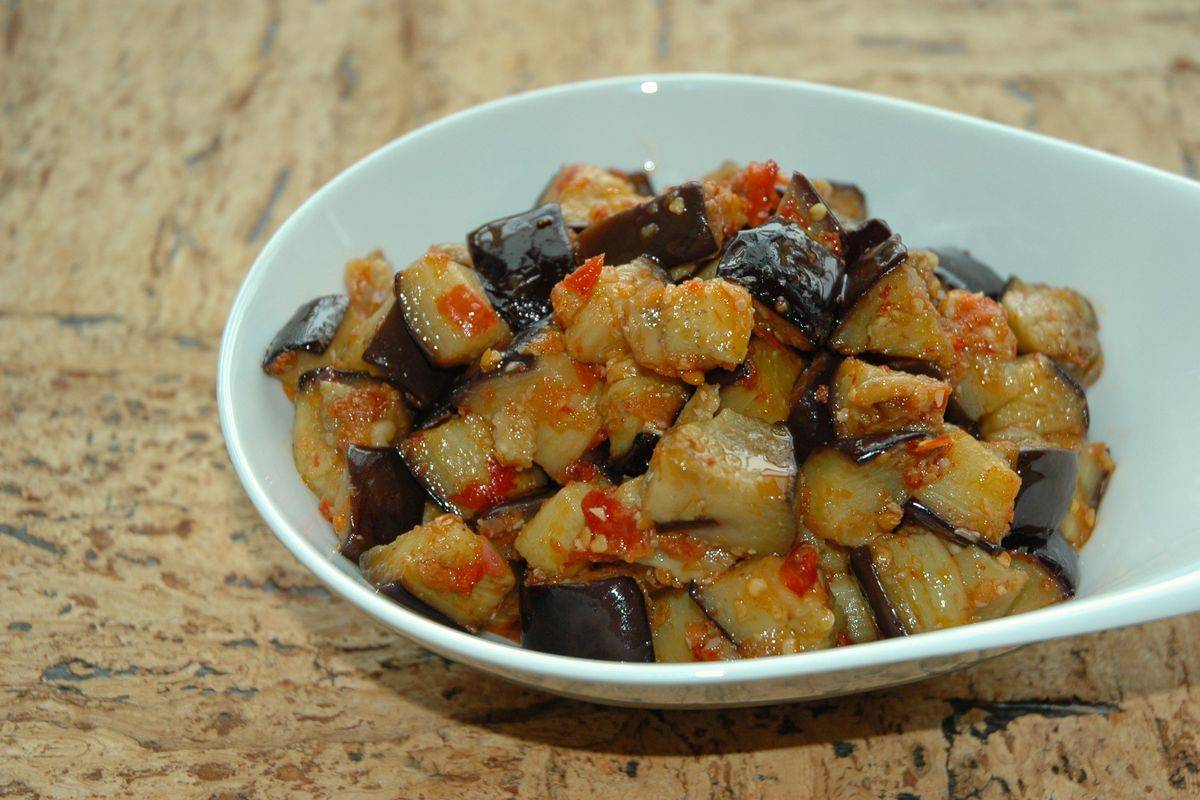 Have you ever tried microwave aubergines ?
Also in this case, cut them into small pieces (after having washed them very well). To keep the times of the reduced, it will not be necessary to purge them in salt.
Place them in a container suitable for microwave cooking and season with oil, salt and pepper .
Cover with transparent film and cook for 8-10 minutes at maximum power .
With the same procedure you can also microwave carrots, courgettes, broccoli: they will remain more crunchy and – especially the latter – they will not contaminate the whole kitchen with their smell !
Microwave eggs and omelettes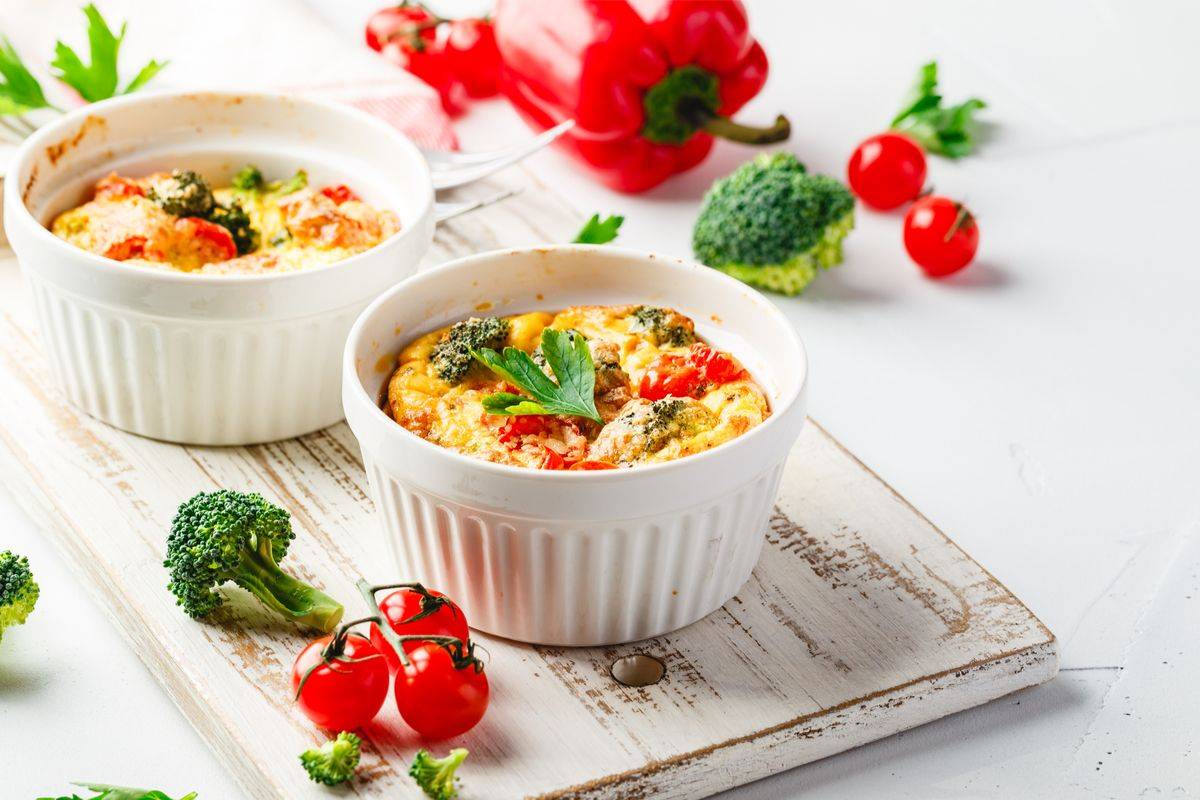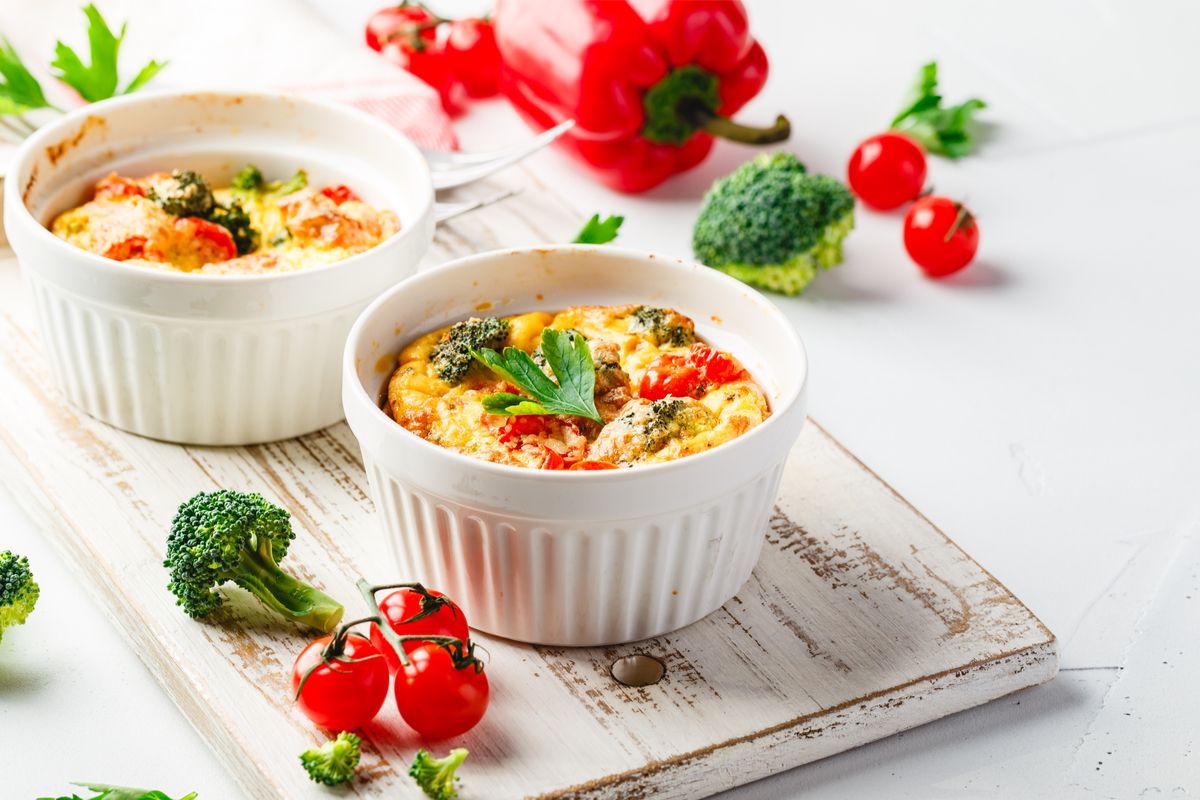 As we have mentioned, it is not recommended to make a hard-boiled egg in the microwave ; you can, instead, indulge yourself with omelettes and poached eggs .
For the omelette, on the other hand, you will need: 1 egg per person, oil, Parmesan, salt, pepper and vegetables to taste (raw, but cut into small pieces). We will serve it in single-portion cocottines precisely because, as already specified, the microwaves do not penetrate beyond about 2 cm.
In a bowl, combine all the ingredients and mix vigorously with a fork.
Transfer to a suitable cocotte and cook at maximum power for 2 minutes .
If you simply need to heat it, however, insert it in the microwave for 30/60 seconds at maximum power.
Microwave desserts: 5 recipes
Finally, let's not forget that there are many recipes for very quick microwave desserts: perfect for a snack on the go! From the classic mug cake, which you can customize as you prefer, to very quick meringues , cooked apples and microwaved chestnuts and even… the tart!
Microwave cake or mug cake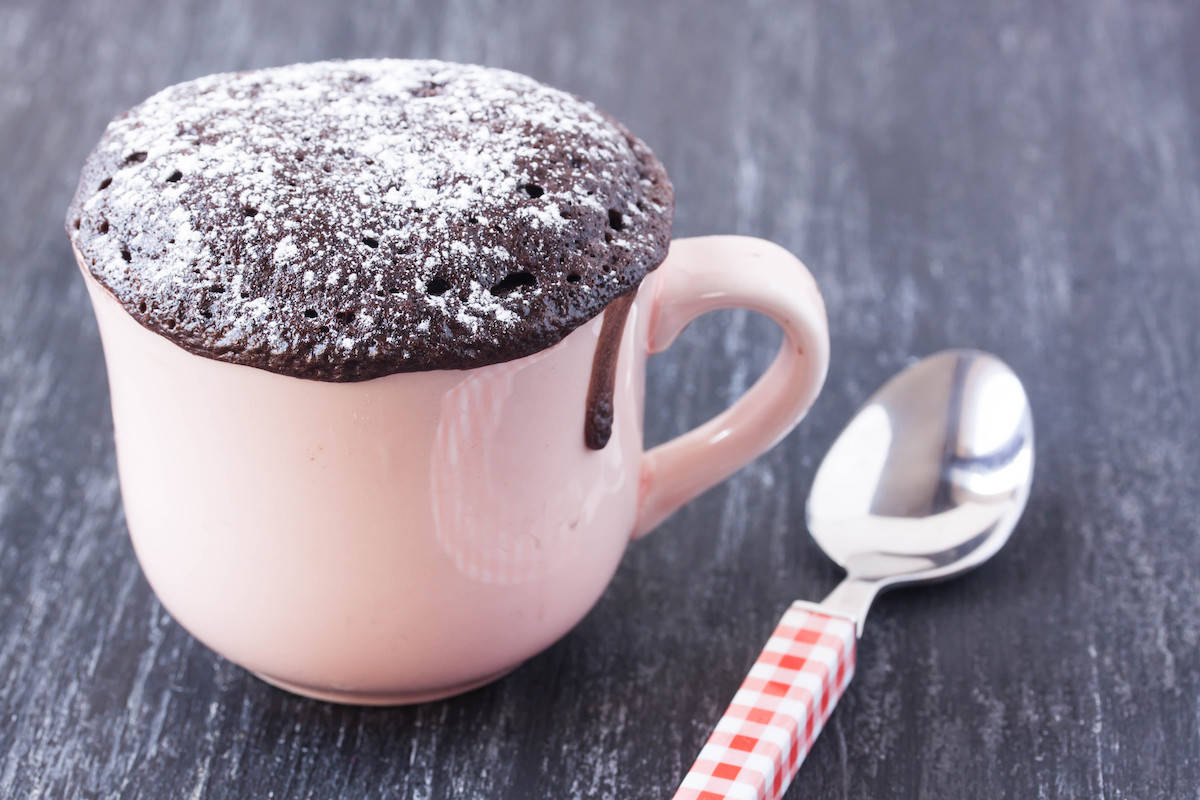 Directly from America, the dream of all gourmands: the mug cake is a cake ready in 10 minutes, to be made directly in the cup and cooked in the microwave. For one serving, you need:
4 tablespoons of flour
3 tablespoons of sugar
2 tablespoons of bitter cocoa
1 teaspoon of seed oil
3 tablespoons of milk
1 egg
1 pinch of baking powder
icing sugar to taste
butter to taste
Grease a nice large cup (and without decorations , please!), then pour all the ingredients inside. Mix well and cook at 800 watts for 3 minutes in the microwave oven, covered with plastic wrap. To be enjoyed immediately after preparation!
How to make meringues in the microwave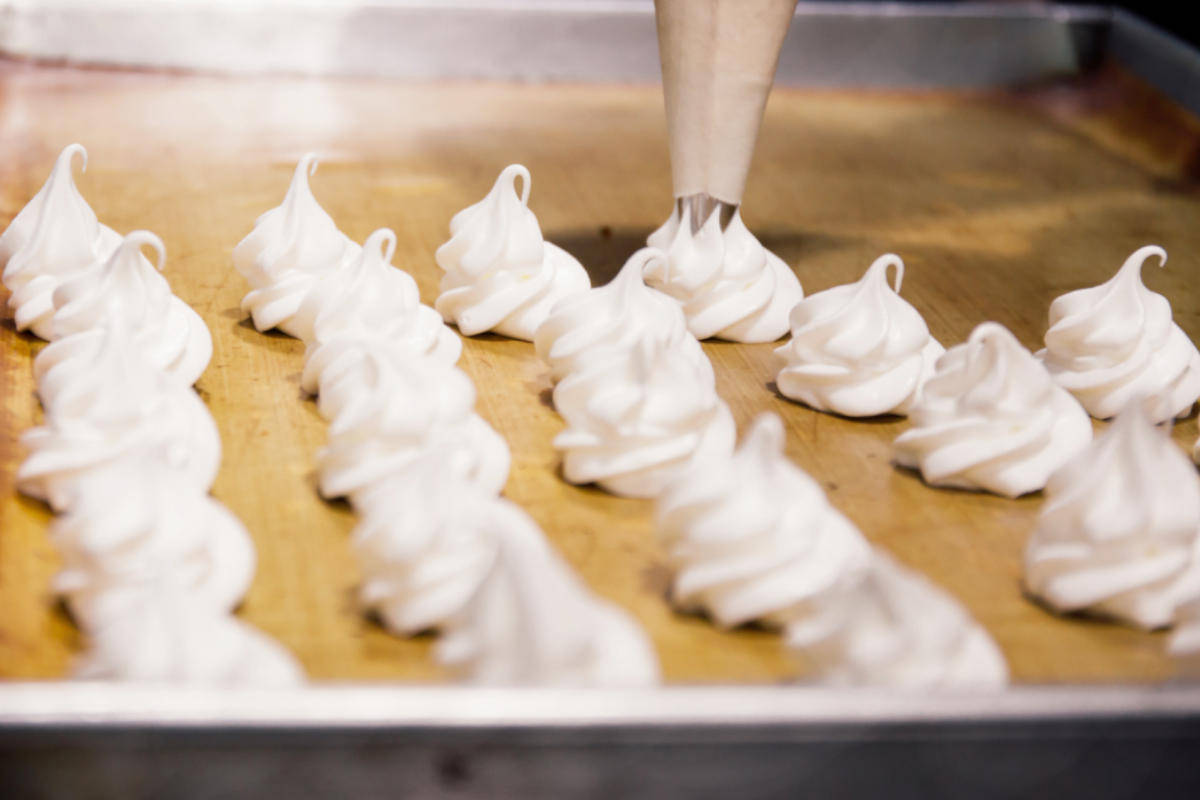 Sure, meringues are delicious (the joy of children!) but it's impossible to cook them in less than an hour, right? Well… you're wrong: thanks to the microwave meringue recipe , we can prepare them in just 10 minutes ! Of course, the result is a little different, but this is inevitable. The ingredients are the classic ones:
330 g of icing sugar
1 egg white
lemon juice to taste
Add egg whites and sifted icing sugar, until you get a mixture that can be handled with your hands. Make dough nuts and place them in the microwave, after having greased the tray to prevent them from sticking. Cook at 750 W for 2 minutes.
Microwaved apple recipe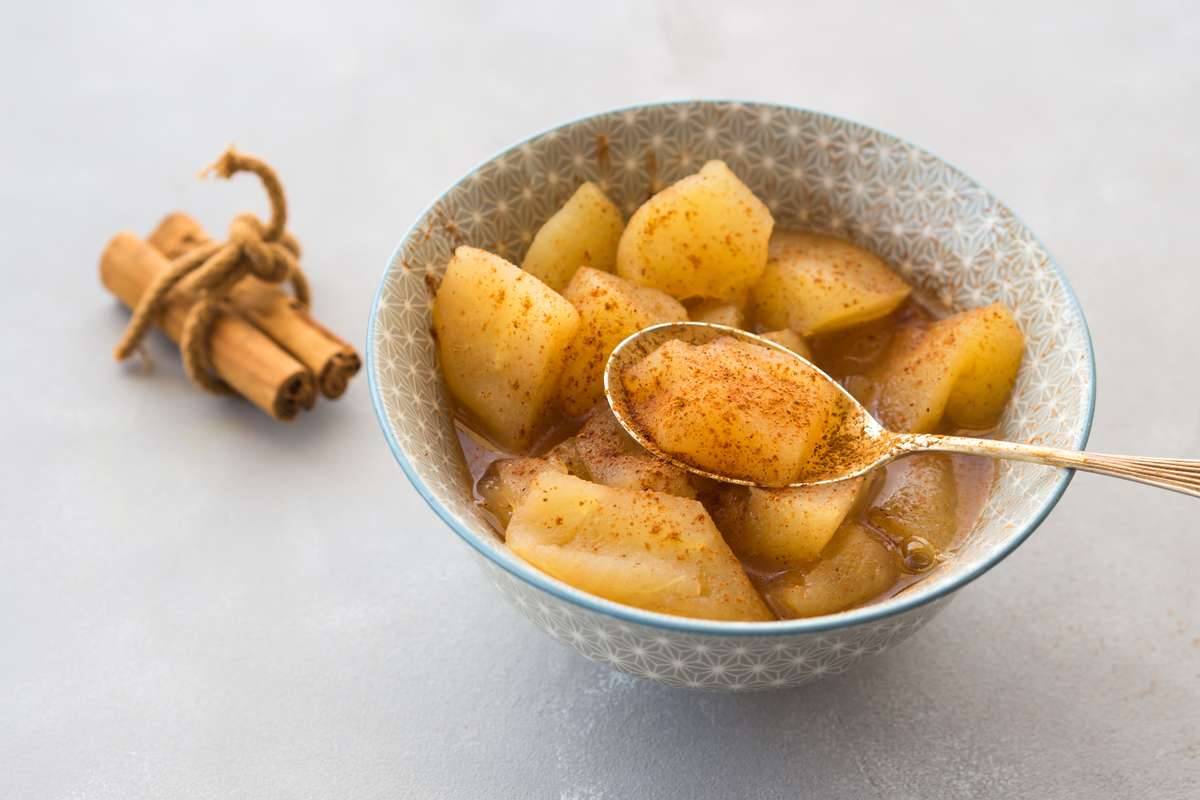 Baked apples are a classic of the cold months, but they aren't really quick to prepare. If you don't microwave them! Get yourself:
4 apples
cinnamon stick to taste
lemon juice to taste
brown sugar to taste
water to taste
Wash, peel and cut the apples into cubes . Add the cinnamon, a drizzle of lemon juice and a drop of water. Cook at 600 W for 5 minutes .
Microwave tart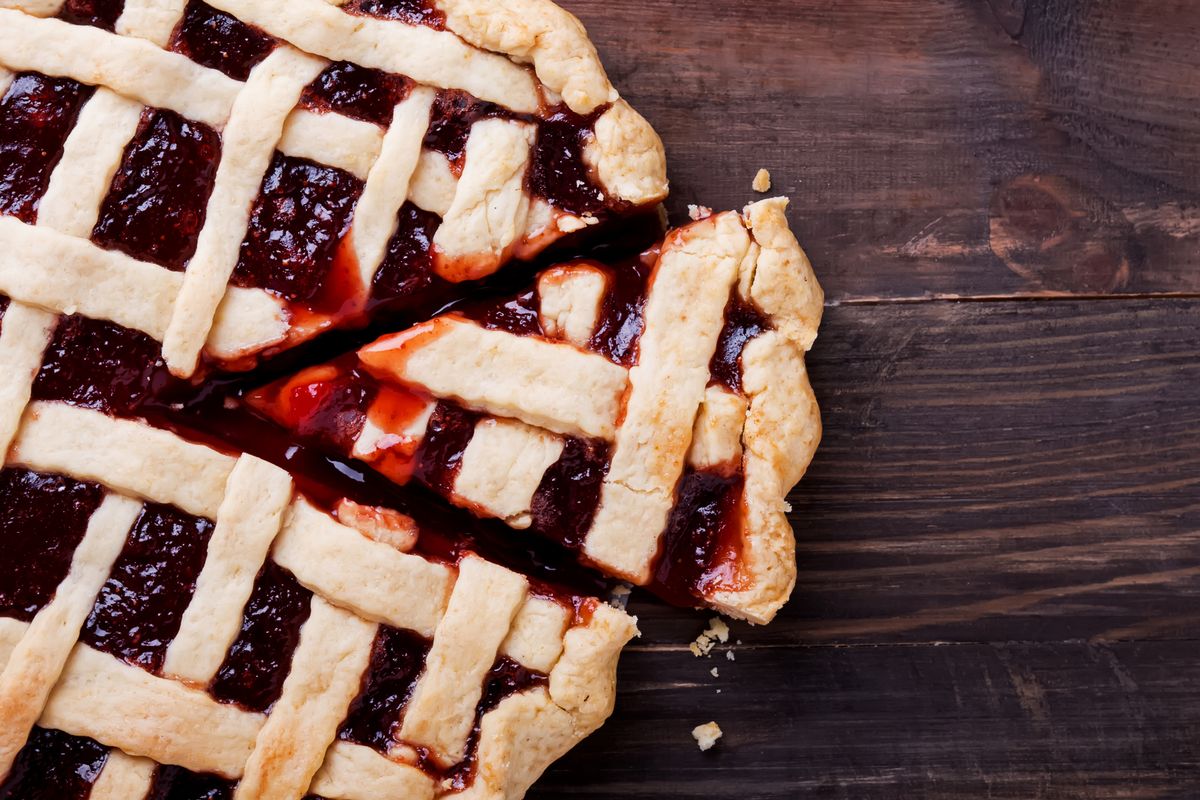 It seems like a somewhat improbable dessert, but the microwave jam tart is very fast and has nothing to envy to the traditional recipe! The ingredients are:
175 g of flour
75 g of corn starch
100 g of sugar
1 sachet of vanillin
1 pinch of salt
1 egg
100 g of butter
2 teaspoons of baking powder
200 g of jam to taste
In the planetary mixer, sift the powders and then add the rest of the ingredients. Mix until a homogeneous mixture is obtained. Then take 2/3 of them and line a tart mold suitable for microwave cooking. Cook at 600 Watt, grill function for 5 minutes. Remove and let it rest for 15 minutes , then complete with the jam and make the final decoration with strips of dough. Bake again at 600 Watt for another 6 minutes and then let it rest for 10 minutes.
How to make chestnuts in the microwave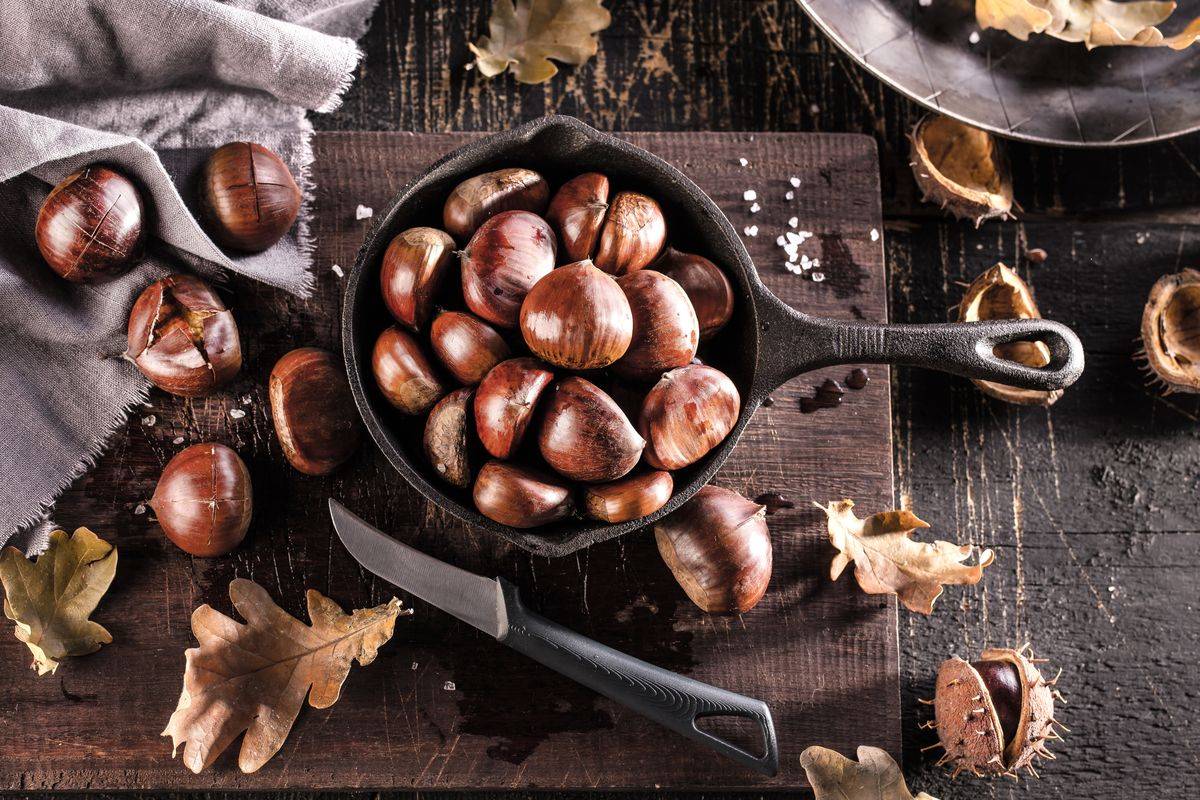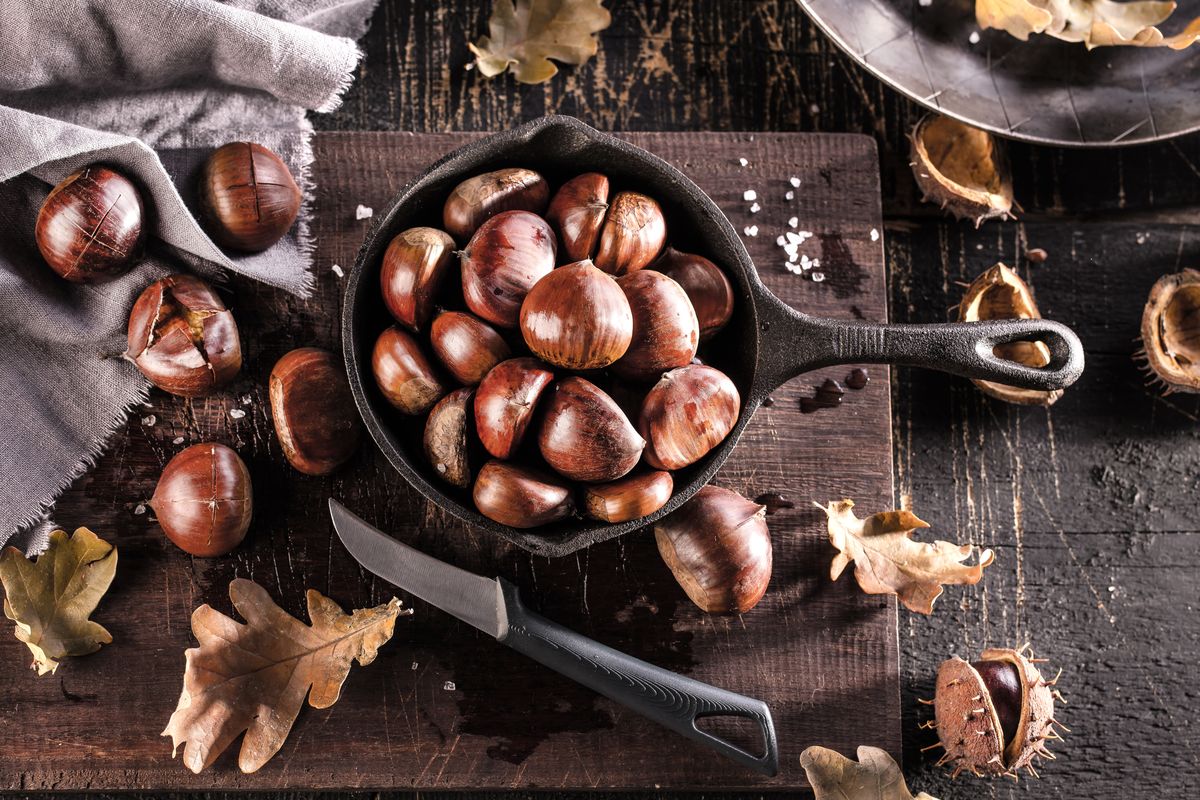 Finally, we conclude with a gem . Sure, you can't microwave chestnuts all year round, but this fall will save you a ton of time. All you need is water and chestnuts.
Cut them and place them in a bowl soaked in warm water for about twenty minutes. Then bake a few at a time in the microwave at 750 W for 5 minutes.
Riproduzione riservata © - WT