DIY conditioner: recipes for straight, curly and frizzy hair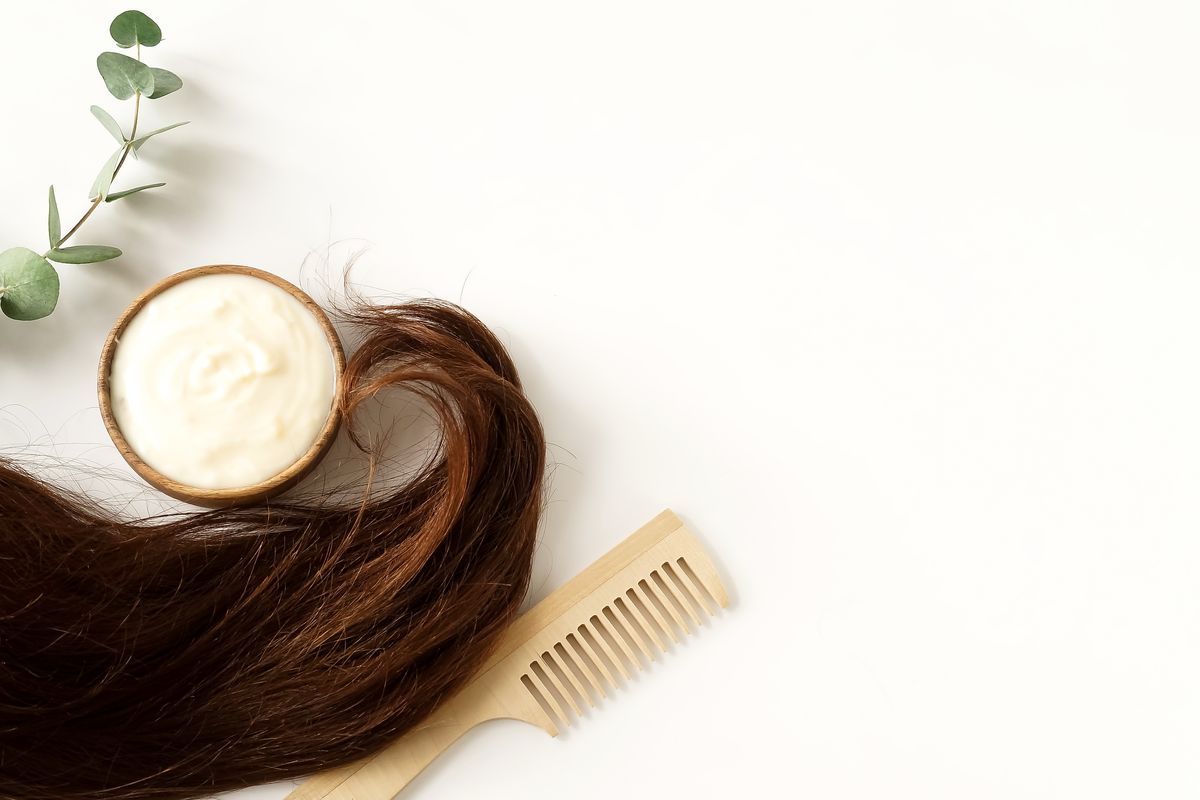 Is it difficult to make a DIY conditioner? No, you just need to choose the right ingredients for your hair and you will get great results.
How do you make a do-it-yourself conditioner? It is very simple and you absolutely do not need to be a great expert in the sector. The only care concerns the choice of ingredients , which must be natural and deeply nourish the hair . Let's see the most effective recipes, to be preferred based on the type of hair.
Do-it-yourself conditioner: recipes for all hair
How many people would be able to do without conditioner? Very few, if any. Indispensable when you want to untangle the hair, whether it is smooth or curly, it gives the hair a shine and a softness that you will never get with just shampoo. On the market there are some for every need, but few know that a homemade balm is easy to make. The advantages are different, first of all the certainty of having used healthy ingredients , which do not damage either the leather or the hair.
A great natural hair conditioner involves using an egg white, a teaspoon of honey and 4 teaspoons of coconut or sweet almond oil. Mix all the ingredients well and when the mixture has no lumps, apply to wet hair immediately after shampooing. Leave on for at least 30 minutes and then rinse with plenty of warm water. Your hair will appear more nourished and shiny from the first treatment.
Another DIY conditioner recipe, particularly suitable for dry and damaged hair, is based on avocado . Mix the pulp of half a ripe fruit with a teaspoon of coconut oil and 4 drops of lavender essential oil . Apply and keep on for 20 minutes, then rinse with warm water.
View this post on Instagram
DIY conditioner for curly hair: miracle recipes
Are you looking for a homemade frizzy hair conditioner? Great, there is a recipe that is nothing short of miraculous. Mix 40 ml of almond milk, 2 tablespoons of natural whole yogurt, a tablespoon of sesame oil and 5 drops of sweet orange essential oil. When the mixture is creamy, apply to wet hair. Leave on for 45 minutes and then rinse with plenty of warm water. Alternatively, always for curly hair, use 15 ml of linseed oil and 5 drops of rosemary essential oil. The only precaution: the mixture, before being used, must rest for at least two hours. The shutter speed, on the other hand, is 30 minutes.
Riproduzione riservata © - WT