DIY hair mask: here are the best ones to do with natural ingredients
Even at home, you can make a DIY hair mask that can revitalize and brighten dull and dull hair.
Are you looking for a DIY hair mask with 100% natural ingredients? You are in the right place. Nature is a great beauty ally: from rosemary to olive oil, via yoghurt and honey: let's see which treatments are easiest to implement and, above all, effective.
DIY hair mask: easy and effective recipes
For hair to be strong and in perfect health, it needs some extra pampering. Both in winter and in summer, they are stressed by hair dryers, straighteners, elastic bands, smog and so on and so forth. Consequently, an ad hoc treatment is essential. Fortunately, even one DIY mask a week is enough to achieve excellent results. There are several easy recipes, with natural ingredients that are always available at home, but only a few are really effective.
Without a shadow of a doubt, a DIY hair mask that is excellent for strengthening dull hair is the one based on yogurt . This treatment, in addition to being soothing for the skin (it is also used as a mask for the skin ), is able to nourish the hair and make it brighter than ever. All you have to do is combine a jar of white yogurt with two tablespoons of extra virgin olive oil. Mix well and leave on the hair for at least an hour. Rinse and proceed with the classic shampoo and style.
Alternatively, opt for the egg . Beat it as if you were making an omelette and apply it on the hair. Leave it on for 30 minutes and rinse off with plenty of warm water. Immediately after, shampoo and style.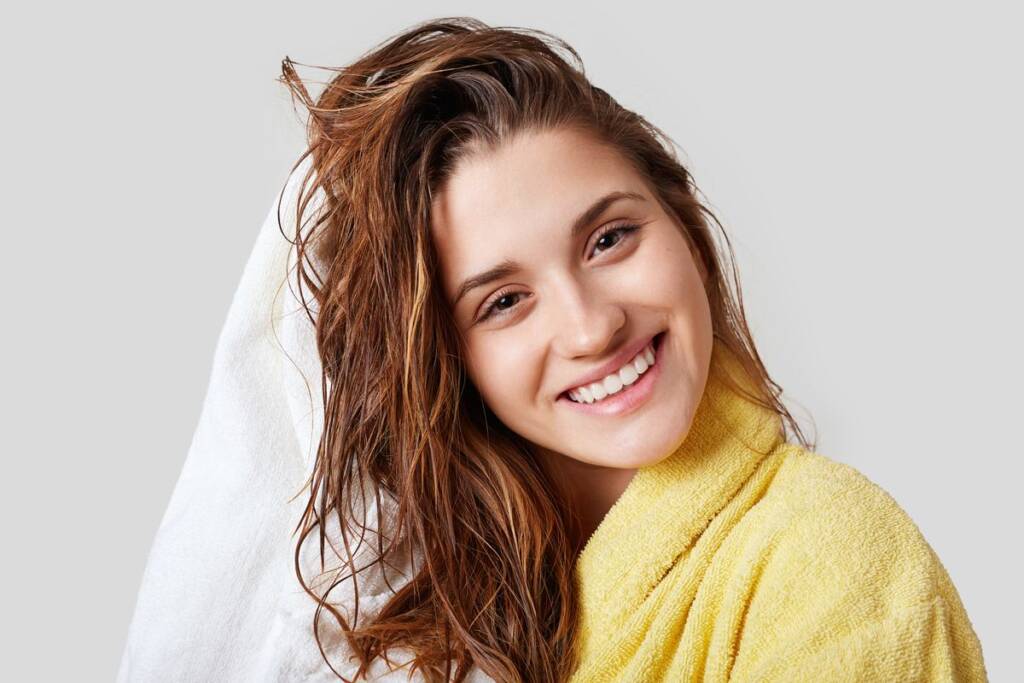 DIY hair masks: nature is a great ally
If you have hair with a terrible straw effect , you can opt for a mask based on olive oil and rosemary. All you have to do is mix 30 ml of oil with 10 drops of rosemary oil. Apply to hair and leave on for at least an hour, then rinse and proceed with a delicate shampoo. This treatment is also excellent for those who have hair damaged by dyes.
Against frizzy hair , however, mix 20 ml of flaxseed oil with a spoonful of honey. Massage into the scalp reaching the lengths and leave to act for 30 minutes. Rinse, apply a mild shampoo and proceed with styling. Is the hair quite brittle? Ask the banana for help. Rich in vitamins and mineral salts, it manages to strengthen the hair fiber.
Mash a banana until you get a puree, then add two tablespoons of oil and two drops of lavender essential oil . Apply, leave on for 20 minutes and rinse with plenty of warm water. Finally, proceed with the classic shampoo.
Last recipe to keep in mind is the one with coconut oil , sweet almonds and flax seeds. Add 20 ml of coconut oil, 20 ml of almonds and 20 ml of flax. Apply to damp hair and leave for at least an hour. Again, finish off with a mild shampoo.
Riproduzione riservata © - WT