Do you know the hot cross buns, the sweet rolls of English origin?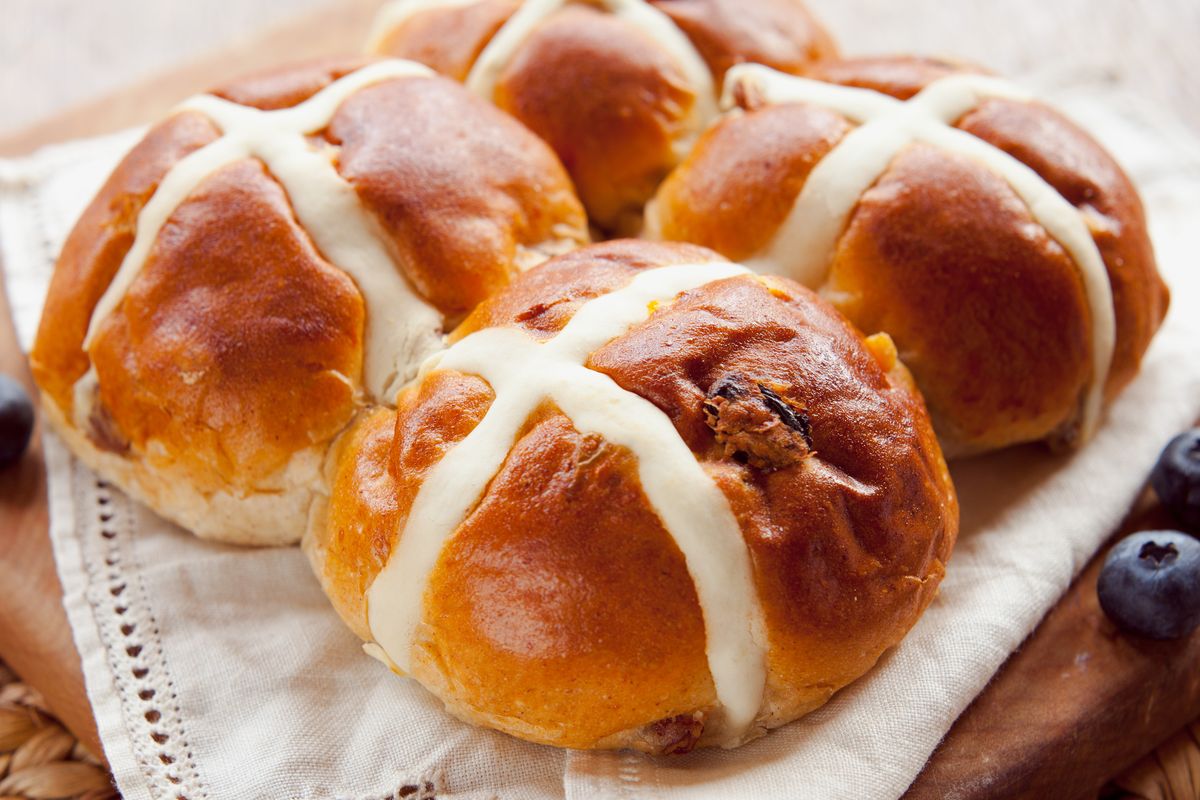 If you are looking for quick and easy recipes perfect for Easter, we suggest you try hot cross buns, a real treat!
Among the Easter recipes there is one of English origin that you should definitely try. They are the hot cross buns, literally sandwiches with the cross often prepared for Good Friday. Their origin is very ancient: in fact it seems that they were prepared for the first time in 1300 by the hand of Thomas Rocliffe, a friar of the Abbey of S. Albans who wanted to distribute them to the poor at the end of Lent.
It is in fact a highly symbolic dessert not only due to the presence of the cross on the surface but also due to the presence of milk and butter in the dough, ingredients prohibited during Lent. Spices too, especially cinnamon and orange peel, symbolize the Christian Easter, especially the episode of the resurrection. But let's find out together how to prepare these delicious sweets.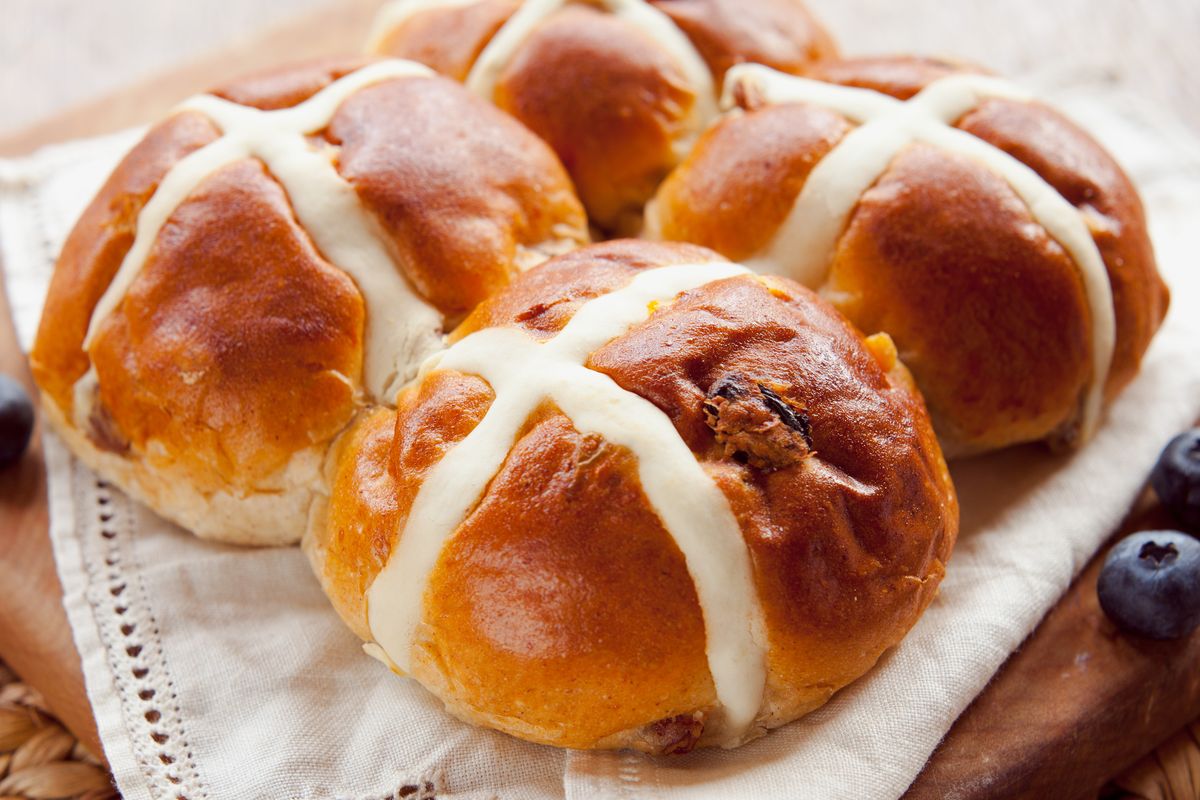 How to make hot cross buns recipe
First, soak the raisins in hot water scented with the grated orange peel.
Separately, in a bowl, mix the flour, cinnamon, sugar, salt and baking powder.
Gradually pour in the warm milk and start kneading first with a wooden spoon and then by hand. If you want, you can use the stand mixer equipped with a K beater.
Then add the egg and the butter at room temperature, one piece at a time, waiting for the previous one to be absorbed and, lastly, the drained raisins in a fine mesh strainer and continue to mix until you get a well-cooked dough. elastic and strung or, if you're using a stand mixer, until it sticks to the hook.
Turn the dough onto a floured work surface, create a ball and place it in a lightly buttered bowl, then let it rise in the oven off with the light on until doubled. It will take approximately 3 hours.
Then divide the dough into rolls of 75 grams each and place them on a baking sheet lined with parchment paper at a distance of 1.5 cm from each other.
Let them rise for another hour then brush the surface with a yolk.
Prepare the glaze for the cross by mixing the flour, warm water and golden syrup or maple syrup until you get a smooth batter .
Transfer it into a pastry bag with a small nozzle and draw the crosses on the sandwiches.
Bake at 180°C for 20 minutes and let them cool before serving.
Also try another typical bread of the Italian tradition, the remains of Como .
storage
The hot cross buns can be kept in a confectionery container for 2-3 days , as soft as freshly made. It is also possible to freeze them.
Riproduzione riservata © - WT