Do you love Halloween sweets? Try the grave shot glasses!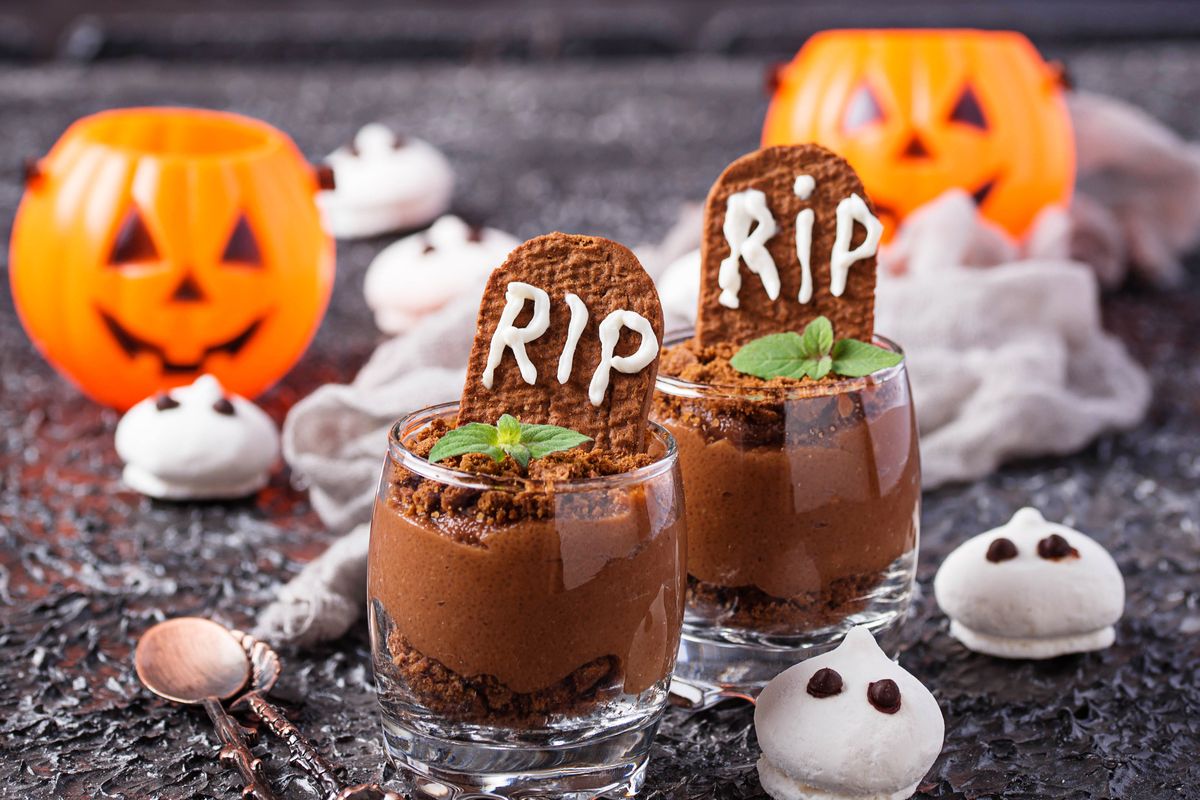 Halloween sweet graves are among the simplest recipes you can prepare if you decide to organize a themed evening.
If this year you have decided to organize a Halloween themed dinner, here is the dessert for you . Halloween Grave Sweets are a quick and easy dessert that is great to eat with a spoon . The preparation takes very few steps but the result will be really impressive. Young and old alike will love it and you will have gotten away with it in one flight.
To prepare the sweet Halloween tombs, in fact, all you have to do is make a chocolate cream and distribute it inside the small glasses, decorating with crumbled chocolate biscuits. The latter will recreate the texture of the earth and the wow effect is guaranteed. Placing more shot glasses together, a terrifying Halloween graveyard takes shape before your eyes.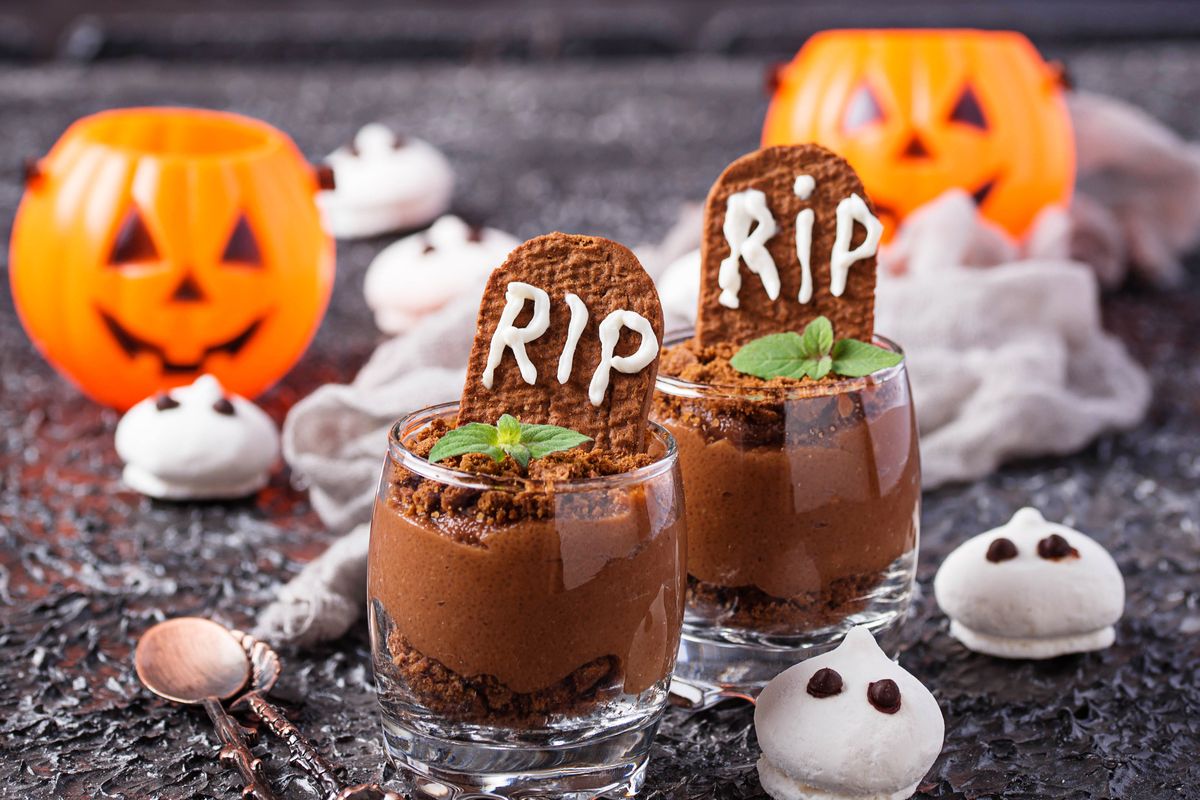 How to prepare the recipe for Halloween sweet graves
Start with the chocolate cream . Beat the eggs with the sugar, cocoa and cornstarch in a bowl. Pour in the milk, stirring with a whisk to prevent lumps from forming and put everything on the stove.
Cook the cream over medium heat, stirring often, until it has thickened. Then transfer it to a bowl, cover it with cling film and let it cool .
Meanwhile, prepare the glaze by mixing powdered sugar and lemon juice. Transfer it to a pastry pen (or make a small cone of parchment paper) and decorate the Oswego-type biscuits with the word RIP .
Crumble the cocoa biscuits with your hands and create a first layer on the bottom of the glasses . Cover with the chocolate cream and finally with another layer of chocolate biscuits.
Insert the tombstone prepared before and that's it.
If you liked the idea of ​​making sweet Halloween coffins, then take a look at the otherHalloween recipes we have tried for you as well.
storage
Halloween shot glasses can be stored in the refrigerator for 2-3 days . However, we advise you to keep the biscuits / tombstone separate or they will tend to soak.
Riproduzione riservata © - WT