Do you love quick sauces? Try the pepper pesto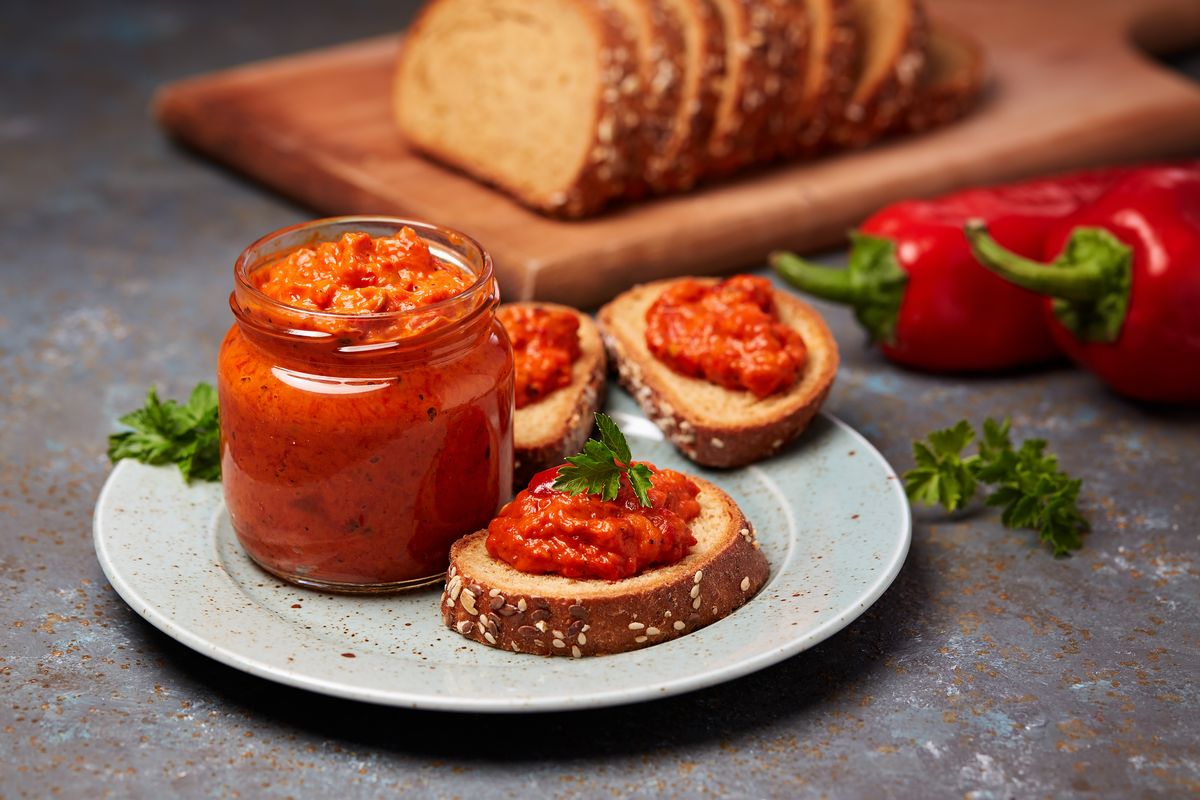 Pepper pesto is perfect for seasoning pasta or enriching bruschetta. Here is our recipe.
Peppers are one of those vegetables that tends to divide opinions: there are those who love them and those who find them too heavy to digest, avoiding them. However, pepper pesto is one of those quick and easy recipes that everyone could agree on . Perfect for summer, it is dense and full-bodied thanks to the presence of almonds and Parmesan. Not to mention the basil which gives the finished recipe a sensational flavour.
The only negative note of homemade pepper pesto is that you will first have to cook the peppers in the oven, then remove the skin and finally proceed with the preparation of the actual sauce. Of course, you can get around this by using ready-made roasted peppers: no one will notice.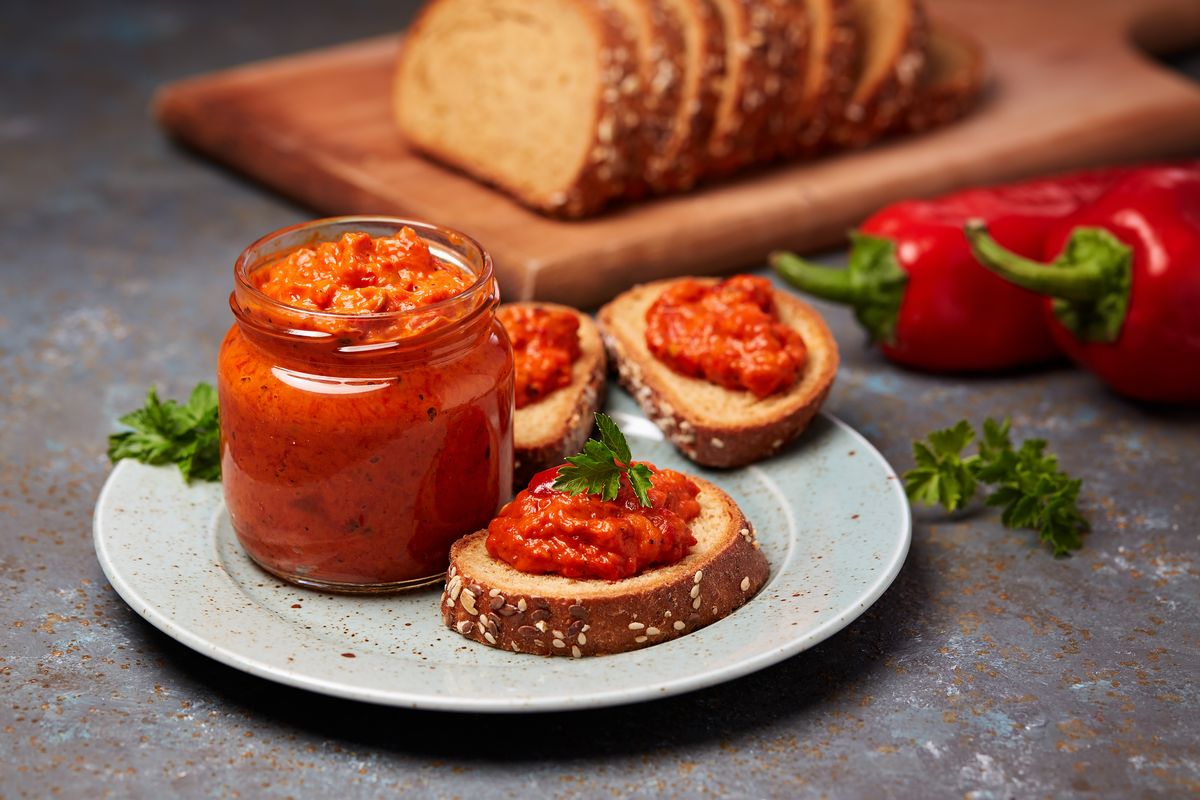 How to prepare the pepper pesto recipe
First, wash the peppers well and place them on a baking tray lined with parchment paper. Bake them at 200°C for 30 minutes , turning them halfway through cooking, then transfer them into a food bag and let them cool. This step is crucial because the heat will make it very easy to peel the skin off.
Remove the skin, the stem, the white filaments and the internal seeds and transfer everything into a kitchen mixer.
Add the almonds, garlic clove, basil, grated cheese, oil and 1 pinch of salt.
Blend intermittently until you get a smooth cream.
You can use pepper pesto to season pasta but it is also excellent spread on hot bread bruschetta . Furthermore, if you like the idea, you can also try it in the version with hazelnuts : it's nothing short of amazing!
storage
The pepper pesto can be kept in the refrigerator for 2-3 days . It is also possible to freeze it, already portioned, so as to have it available in emergency situations.
Riproduzione riservata © - WT