Do you want tradition? Then try the homemade tomato puree: the perfect recipe!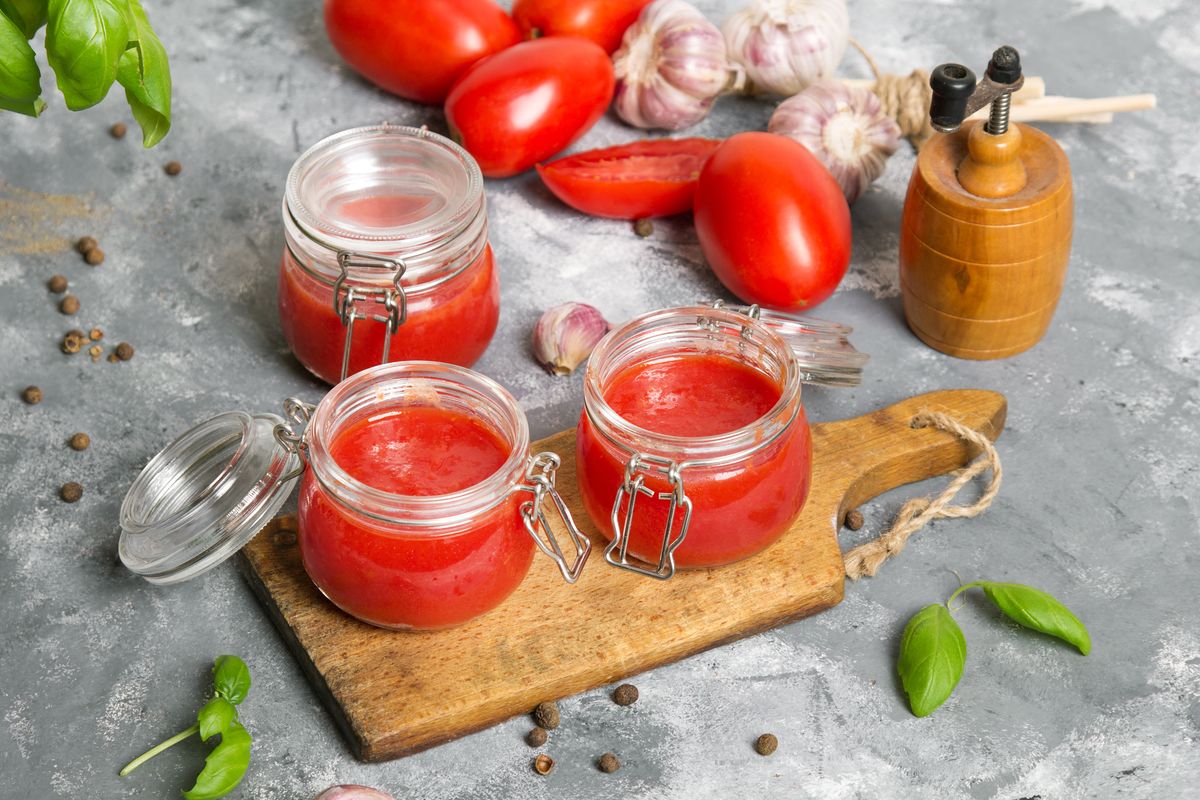 Tomato puree is a typical preserve of Italian cuisine to prepare many delicious sauces and sauces. Here's how to prepare it at home with the easy recipe.
Tomato puree is perhaps the symbol of Italian cuisine, a basic preparation for many sauces and sauces of first choice that are a bit the symbol of Italian cuisine: it is no coincidence that spaghetti with tomato are among the most popular dishes throughout the world! The advice is to prepare it at the end of summer, when the tomatoes are at the peak of their taste and ripeness (both in your gardens and directly at the counter of your trusted greengrocer).
Homemade tomato puree is really easy and very versatile but, for an excellent result, you don't have to skimp on the choice of quality products , fresh and therefore excellent for a perfect yield.
Let's see now how to prepare the tomato paste!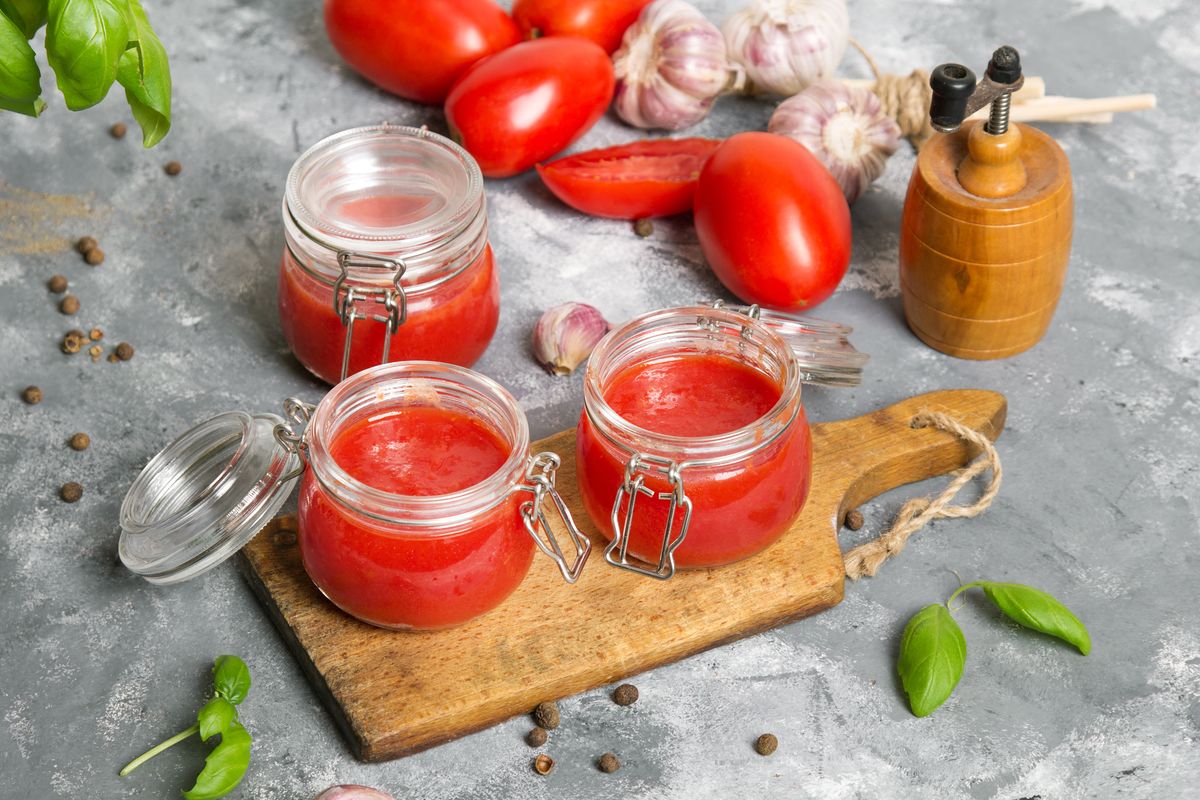 How to make tomato puree
Check carefully the quality of the tomatoes, they must be perfect, not damaged or broken, soft or in case of too high ripening.
Cut the petiole, divide them in half by cutting from the long side and remove the internal aquarium with the seeds that will be eliminated.
Carefully wash the chopped tomatoes and put them in a high-sided pot and bring it to the fire.
Cook over low heat until the tomatoes are cooked ( about 15-20 minutes ), then take them a ladle at a time and pass them through a vegetable mill. You can repeat this operation even 2-3 times and, if you want, you can finish by filtering everything in order to obtain a smooth and very clear fresh tomato sauce.
At this point, put the homemade tomato paste back on the fire and let it harden slightly (it will take about 30 minutes ).
Pour the puree into special sterilized glass jars with the help, if necessary, with a funnel.
Create the vacuum by putting them, tightly closed, in a pot of water and leave them for about 30 minutes from the moment of boiling.
Variants of the recipe for tomato puree
Our recipe is one of the most tried and tested to obtain a smooth, clear and full-bodied preserve (thanks to the fact that it has eliminated the internal water), but there are other methods and variations to obtain a very similar result. It all depends on how used you are and, by trying, which version you feel most comfortable with.
Quality of tomatoes : the best type of tomato, in our opinion and many others, is the San Marzano tomato. However, it is also possible to prepare a puree with a mix of types of tomato such as piccadilly, pachino tomatoes or even the Sicilian rib.
Preparation and cooking : To speed up the preparation it is possible not to cut in half and empty the tomatoes, but to immediately put them in a pot whole only without the stalk. In this case the final result will be more liquid (to remedy this problem, let the sauce cook for a few more minutes in a saucepan over low heat). Another method is to boil the tomatoes for about 10 minutes in water and then work them immediately in the vegetable pass. In both cases it is recommended to carefully filter the preserves in order to be sure to eliminate all the seeds.
Salt and flavorings : We recommend not adding salt, oil or herbs to the tomato puree, so that it is as neutral as possible and ready for your sauces. However this is just a suggestion, you can very well add a few basil leaves at the end of cooking and / or a teaspoon of salt to make it immediately palatable.
Did you like it? Then try all our tomato recipes ! If, on the other hand, you want some ideas for the toppings, we offer you our best quick sauces .
storage
We recommend storing the sterilized and vacuumed jars in a cool and dry place, away from sources of light or heat, for a maximum of 4-5 months (always making sure that the contents are intact when opened). You can also freeze the preserves in the freezer. Once you open a jar, leave it in the fridge for a maximum of 2-3 days .
READ ALSO: Everyone loves it, few really know how to cook it: here is pasta with tomato sauce!
Riproduzione riservata © - WT