Don't throw away the vegetable peels: turn them into crunchy chips!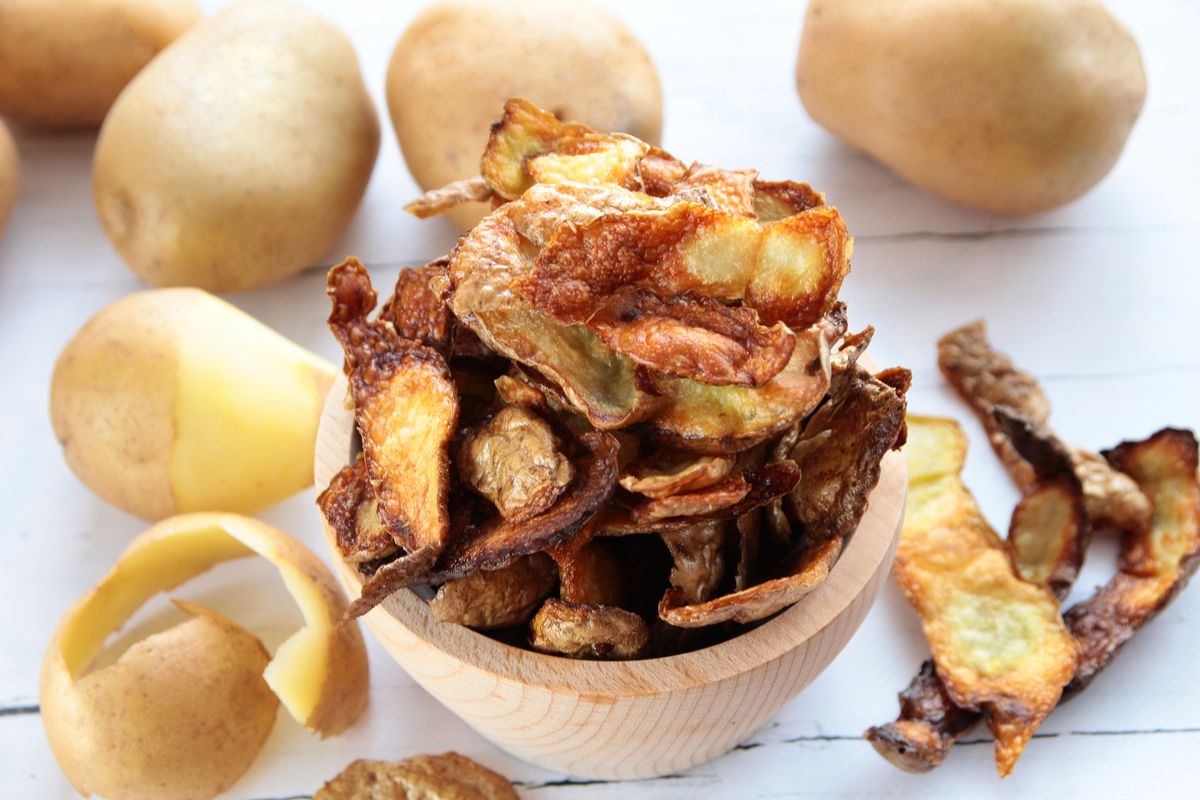 Making baked vegetable peel chips is a great way to reduce waste in the kitchen. Here's which vegetables to use and how.
In recent times we are witnessing an awareness that pushes us to reduce waste and use as many "waste" as possible in the kitchen. Vegetable peel chips, for example, are a great way to bring a recycled recipe to the table without anyone noticing.
Clearly, to prepare the chips with vegetable peels you will have to buy organic products , so as to be able to ingest the skin without any risk, and in any case wash them thoroughly before using them. Potato, carrot, beetroot and sweet potato peels are suitable for this recipe and now let's see together how to prepare this delicious baked snack.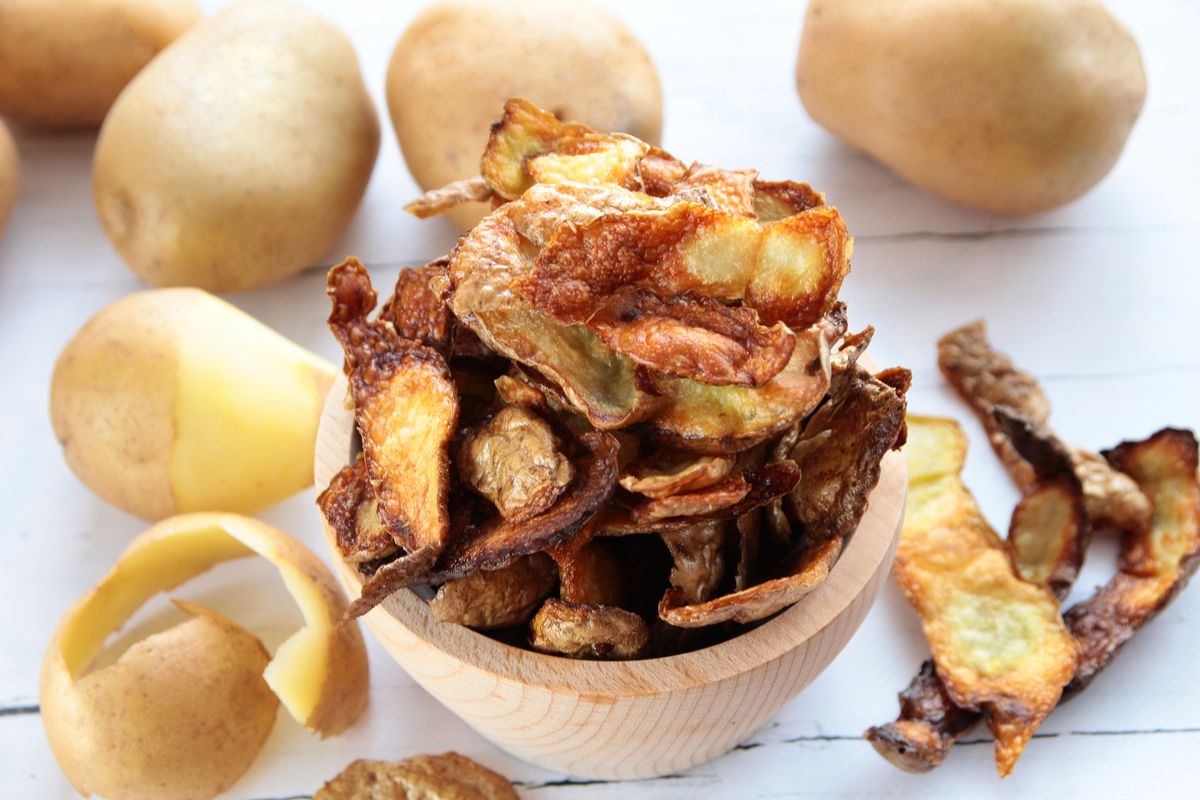 How to make vegetable peel chips recipe
First, as mentioned, make sure you use organic vegetables so wash them well and dry them.
With the help of a potato peeler, remove the skins and transfer them to a bowl.
Season them with oil and salt in the simplest version or add other aromatic herbs and spices to taste such as smoked paprika, garlic powder, dried rosemary or pepper.
Then transfer them to a baking sheet lined with parchment paper , spreading them as much as possible to prevent them from overlapping.
Bake them at 180°C in ventilated mode for 20 minutes , making sure they don't brown too much. Serve them hot.
You can accompany the vegetable peel chips with a sauce of your choice. We recommend an aquafaba mayonnaise . However, consuming them is not the only way to use fruit and vegetable peels in the kitchen: take a look at our suggestions and a whole new world will open up to you.
storage
The vegetable peel chips can be kept for a few days in a paper bag.
Riproduzione riservata © - WT