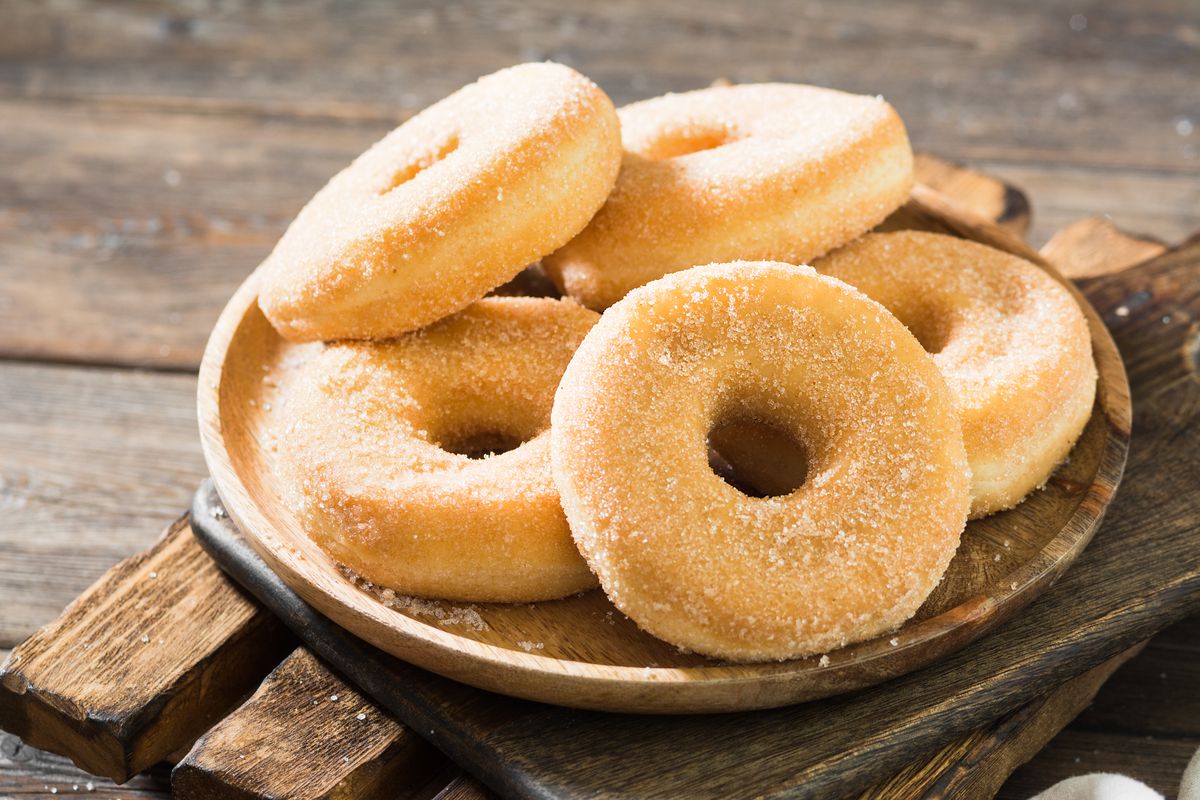 Air fryer donuts are a quick and easy recipe as well as very light, perfect for breakfast or a snack.
Donuts are a must at village festivals . Fried, full of sugar, they are a real joy for the heart and the palate. However, they are also very caloric and, in order not to give them up even if you are on a diet, we recommend preparing the donuts in the air fryer.
The process is really very simple because it is sufficient to prepare a leavened dough , shape it and then cook it. Among air fryer desserts this is definitely one of the best. We will also reveal how to make the sugar stick to the surface so as to obtain air fryer staples that are as good as the originals. Ready?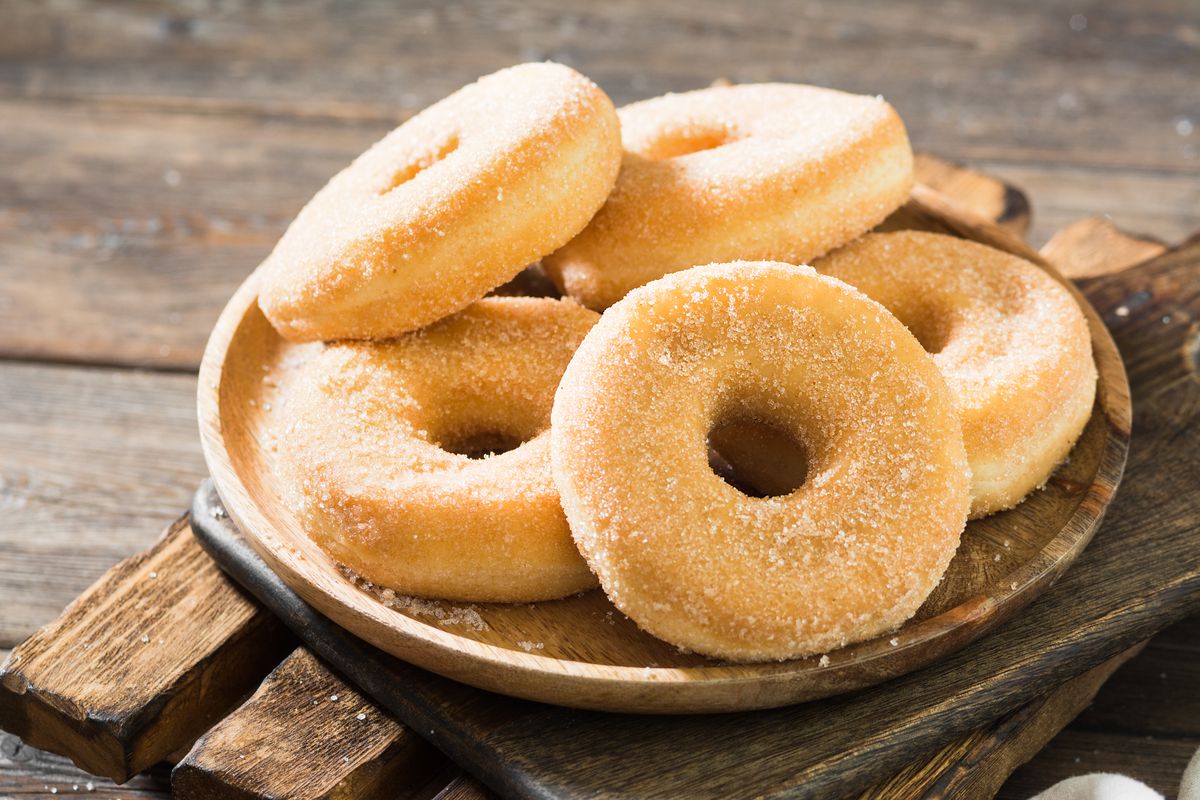 How to make air fryer donuts recipe
Combine the water, milk, sugar and brewer's yeast (not the instant yeast for desserts) in a bowl and mix with an electric whisk . If you want, you can also do everything in a planetary mixer by fitting the leaf hook.
Add the egg and flavor the mixture with the grated lemon zest and the seeds of the vanilla bean, taken by cutting it in half lengthwise and scraping the inside.
Gradually add the flour and melted butter, stirring constantly with the whisk. Once the dough has reached a certain toughness, finish working it quickly on the pastry board to form a ball .
Let it rise in the bowl covered with cling film until it doubles in size.
Roll out with a rolling pin until it reaches 1 cm thickness , then use an 8-10 cm pastry cutter to cut out the donuts. For the central hole you can use a pastry bag tip.
As they are ready, place the donuts on a sheet of baking paper, spacing them apart. Cover with cling film and let rise for another hour.
Then cut the baking paper into squares and place the donuts in the air fryer basket. Cook at 200°C for 8 minutes, turning them halfway through cooking.
Once ready, brush them with melted butter and dip them in sugar.
Air fryer sugar donuts are great for breakfast or a snack . If you really have a sweet tooth you can also cut them in half and fill them with hazelnut cream, custard or jam.
A valid alternative to this recipe, equally light, is that of donuts cooked in the oven . They are not like the originals but they are very close.
storage
Donuts cooked in an air fryer will stay soft for a couple of days if stored well in an airtight bag.
Riproduzione riservata © - WT