Dough omelette in air fryer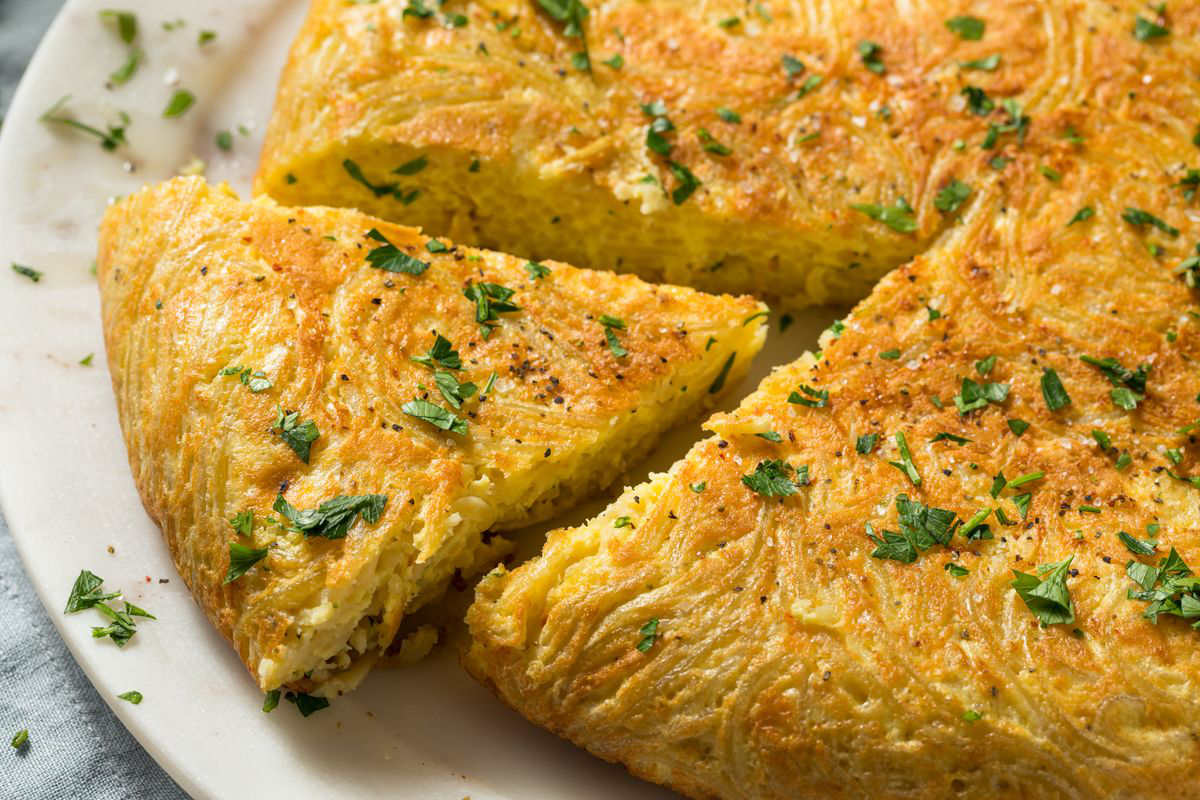 If you haven't already done so, try the delicious taste of the pasta omelette cooked in an air fryer, light and tasty.
Tip of the day is: try the recipe for the delicious pasta omelette in an air fryer. It is a completely alternative preparation, to serve a tasty and innovative dish. Many of you probably already know it, but now we present the version that involves cooking in an air fryer.
Just like a normal omelette, to make its dough you need eggs, grated cheese and a little milk. The basic ingredient is pasta and the most suitable are spaghetti , which are mixed with the rest; to make it even tastier, you can also add a salami, such as cooked ham or salami, but we present the basic recipe. It's such a good dish that you won't be able to resist it!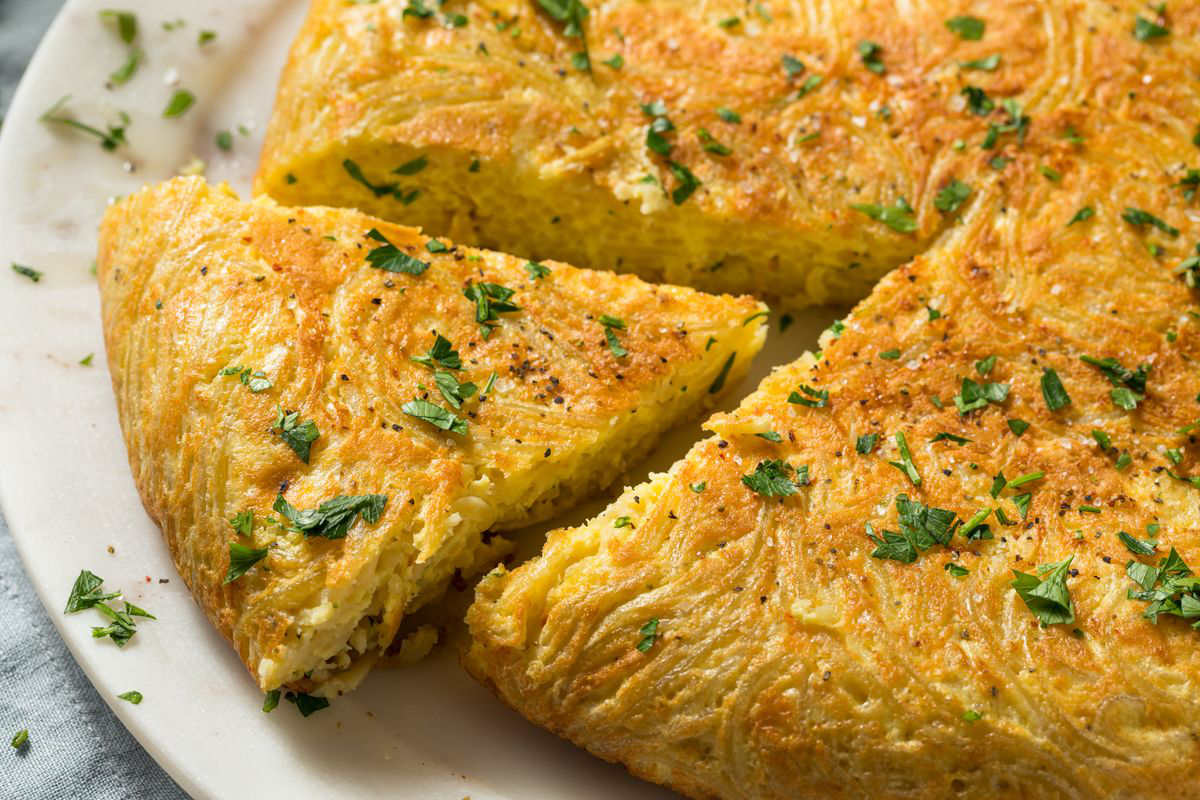 Making air fryer pasta omelette recipe
The first thing to do is create the dough mixture, then pour the milk into a large bowl.
Add the eggs and grated cheese.
Season with a little salt and stir to mix everything.
In the container containing the spaghetti (which must already be cooked ), pour a drizzle of olive oil and stir to distribute it evenly.
At this point, pour the spaghetti into the previous mixture and stir to incorporate them.
Get yourself a baking tray, which must have dimensions suitable for the fryer basket, and lightly grease the internal walls and the bottom.
Subsequently, pour the omelette mixture into the mold; then, place it in the basket.
Bake at 180°C for about 20 minutes ; halfway through cooking, remember to turn your spaghetti omelette upside down.
When cooking is finished, let it cool and you can serve.
storage
The light pasta omelette in an air fryer is an excellent alternative to make your lunch or dinner delicious, it is so substantial that it can be enough for a whole meal. If leftover, you can keep it in the fridge for 2 days , in an airtight container.
And here is also the classic version of the pasta omelette .
Riproduzione riservata © - WT