Dried Chestnuts: Here are two easy (and delicious) ways to store them!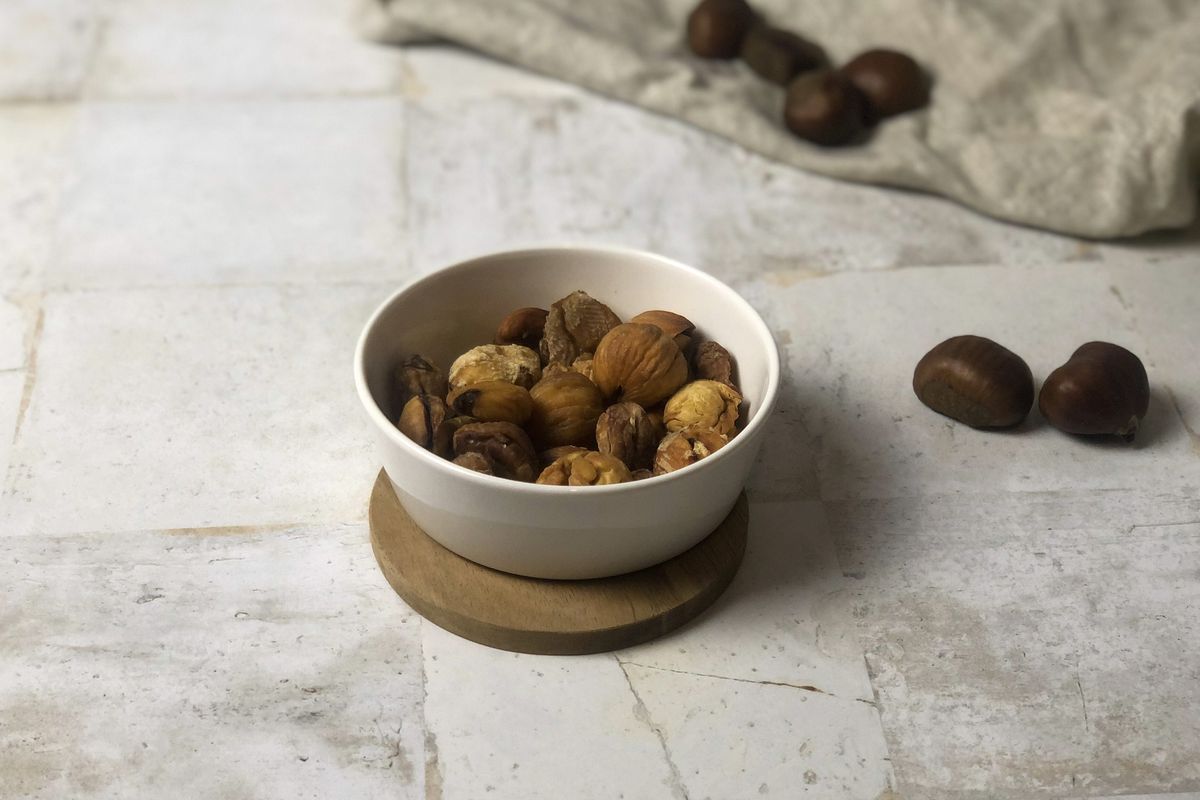 Dried chestnuts are a great way to store chestnuts. Let's see together how to make them at home and how to use them in your recipes.
Chestnuts are a typically autumn product and when the season ends we often have to say goodbye and do without them until the following year. In reality, dried chestnuts are the ideal solution to preserve them: in this way they will not be attacked by parasites and will always be at your disposal for new recipes!
But let's go in order: let's find out how to dry them (in the sun or in the oven) and many delicious recipes to enjoy them !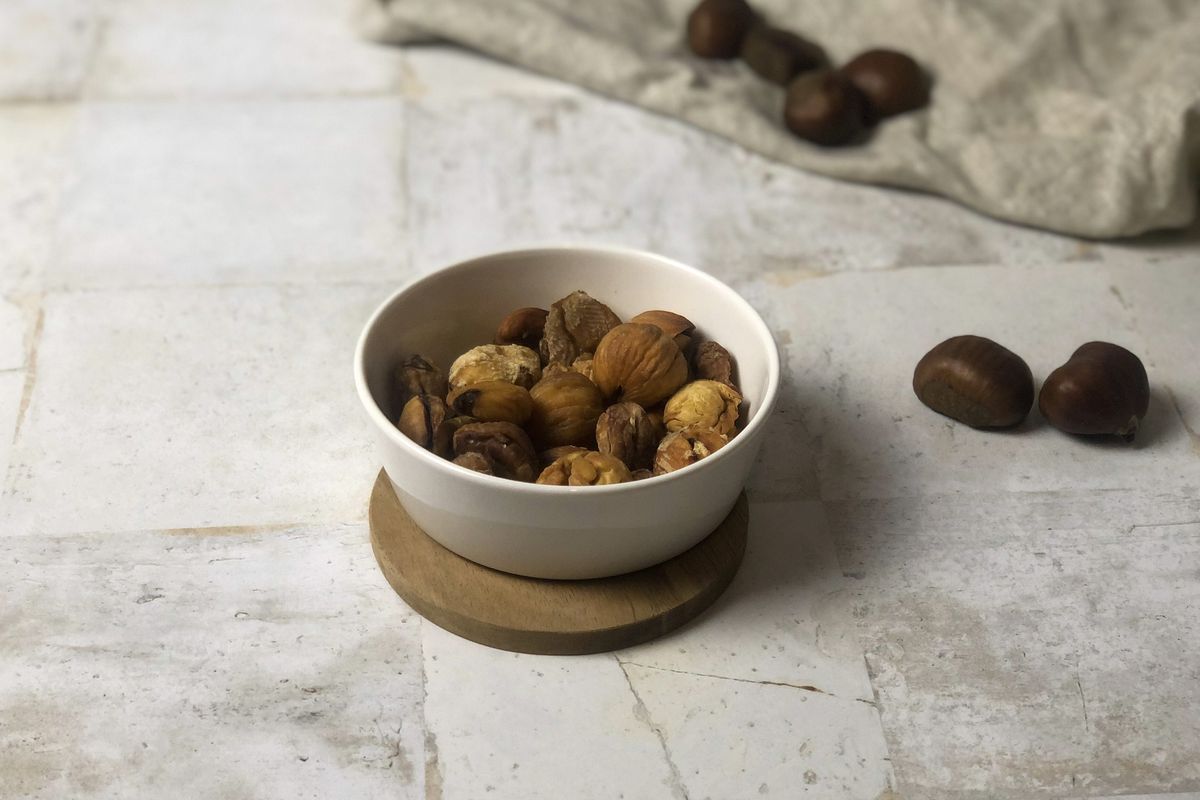 How to make dried chestnuts in the sun?
The first method involves drying in the sun.
Remove the outer skin of raw chestnuts and place them on grates, exposed to the sun .
Stir the chestnuts twice a day – in the morning and in the evening – so that they can absorb the heat evenly.
The drying time varies (and depends on the outside temperature): it will take about six weeks . If there is no sun, however, the times will be much longer.
How to dry chestnuts in the oven
To dry chestnuts in the oven, however, you must first boil them .
Then, remove the peel and arrange them evenly on a baking sheet.
Bake them in the oven at about 200 ° C for a couple of hours (based on the size of each chestnut.
Place them on a dry cloth and let them dry for 48 hours .
Recipes with dried chestnuts
If you are wondering how to cook dried chestnuts, here are some ideas for you.
Dried chestnuts boiled in milk
It is in all probability the simplest and fastest recipe. To prepare it, soak 300 g of dried chestnuts for 2 hours in water. Then remove the cuticles and transfer them to a pot with half a liter of water and half a liter of milk . If you like, you can add a tablespoon of sugar and a teaspoon of cinnamon. Cook them for 2 hours from the moment of boiling , then let them rest over the heat and serve.
Chestnuts in syrup
Chestnuts in syrup can be prepared with both fresh and dried chestnuts. In the latter case, soak the chestnuts for a couple of hours in water. Then transfer them to a pan with more clean water and a bay leaf and let them boil for an hour . Drain and let them cool.
In the meantime, prepare the syrup : put equal doses of sugar and water in a pan and cook for 15 minutes. Transfer the chestnuts to sterilized jars and cover with the syrup. Close with the hermetic cap and put the jars to boil for 30 minutes, in order to create the vacuum. Keep them in a dark, cool and dry place.
Dried chestnuts in red wine
Chestnuts in red wine are prepared in the following way. Put the dried chestnuts as desired in a thick-bottomed pot. Add spices to taste (I recommend cinnamon, cloves and star anise) and sugar. Cover the chestnuts with good quality red wine and cook from the moment of boiling for 2 hours. When cooked, the chestnuts should be tender.
Riproduzione riservata © - WT