Easter menu: the best traditional recipes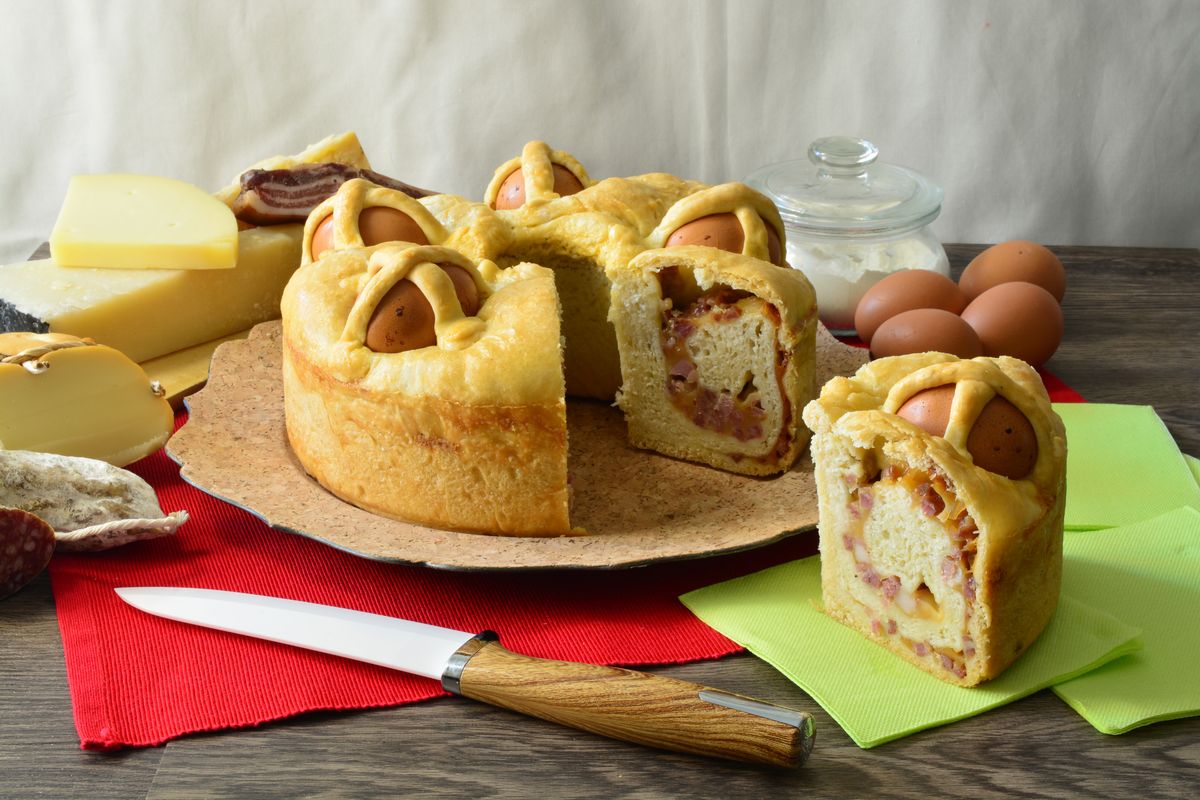 Haven't decided yet what to cook for Easter? We suggest a tasty Easter menu based on traditional recipes (ideal for young and old)!
A self-respecting Easter menu leaves all diners full and satisfied and it is precisely for this reason that we have compiled a collection of the best recipes to offer during the Easter lunch to make everyone happy.
Traditionally, Easter recipes are rich and tasty because they come from Lent , which is a period of deprivation and fasting. The required abstinence, as well as from the pleasures of life in general, is towards meat: for this reason, as soon as the Lenten period ends, we can indulge in every rich delicacy we desire. And for this very reason the ideas for Easter to bring to the table are really tasty .
What do you eat at Easter?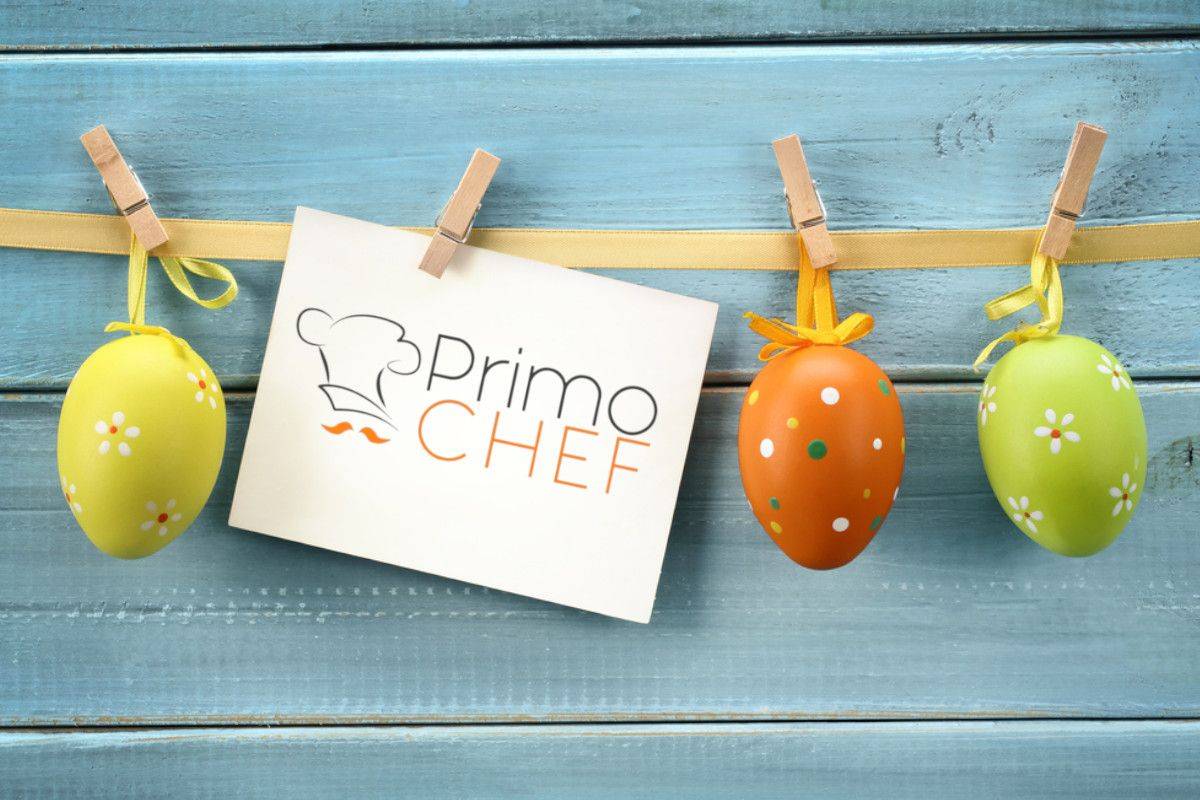 During Easter, there are many traditional recipes, with minimal variations from region to region. From North to South, eggs, lamb, kid (meat in general), savory pies, leavened products and baked goods, accompanied by cheeses and cured meats, are the most popular.
Among the many leavened products, we give you some ideas for setting up a delicious buffet based on Torta Pasqualina, Casatiello and Tortano (without forgetting, of course, the ever-present blessed eggs during mass , as tradition dictates). For the first courses, you can dive into the homemade pasta and the great classics such as lasagne and crepes, while for the second courses we will explain all the secrets for cooking lamb, rabbit and kid.
Finally, to conclude on a high note, desserts find ample space: from the classic dove and chocolate eggs, to the most singular Easter pine cone and the ever-present pastiera. Let's start !
Easter appetizers: 3 traditional recipes
For Easter lunch, appetizers are really the main dish. The Italian culinary tradition offers us several ideas to start the meal well. If recipes with eggs (one of the symbols of the holiday) are popular, they are certainly not the only possibility.
Let's see our choices , but if these ideas aren't enough for you, we suggest you consult all our Easter appetizers !
The Easter cake recipe (simple and tasty)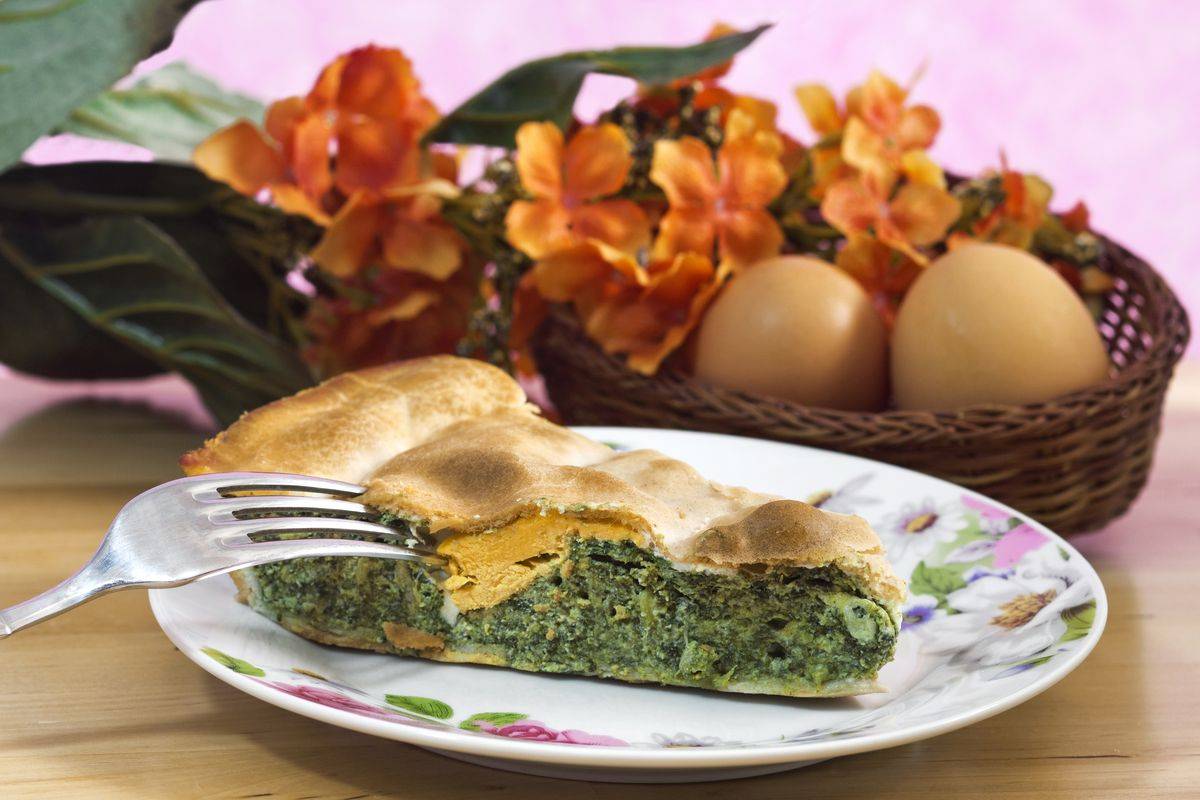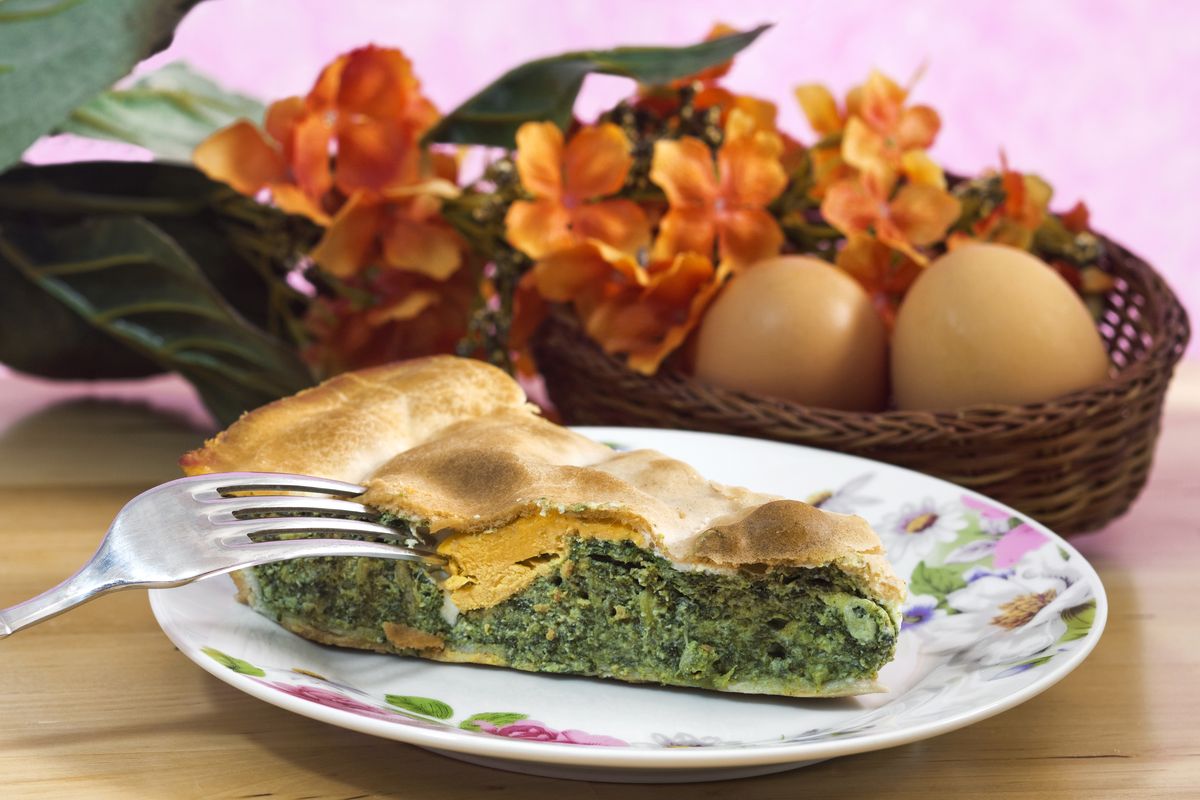 Puff pastry (with 33 folds , like the years of Christ), chard and eggs are the protagonists of this savory pie typical of Liguria: the Torta Pasqualina .
Place a first roll of puff pastry in a cake tin, then enrich it with a ricotta and chard filling. On this bed of vegetables, arrange 5 raw eggs, being careful not to break the yolks. Cover with another sheet of pastry and brush with beaten egg if desired. To be cooked in the oven at 180°C for about 30-35 minutes and consumed within 3 days.
Neapolitan casatiello: original recipe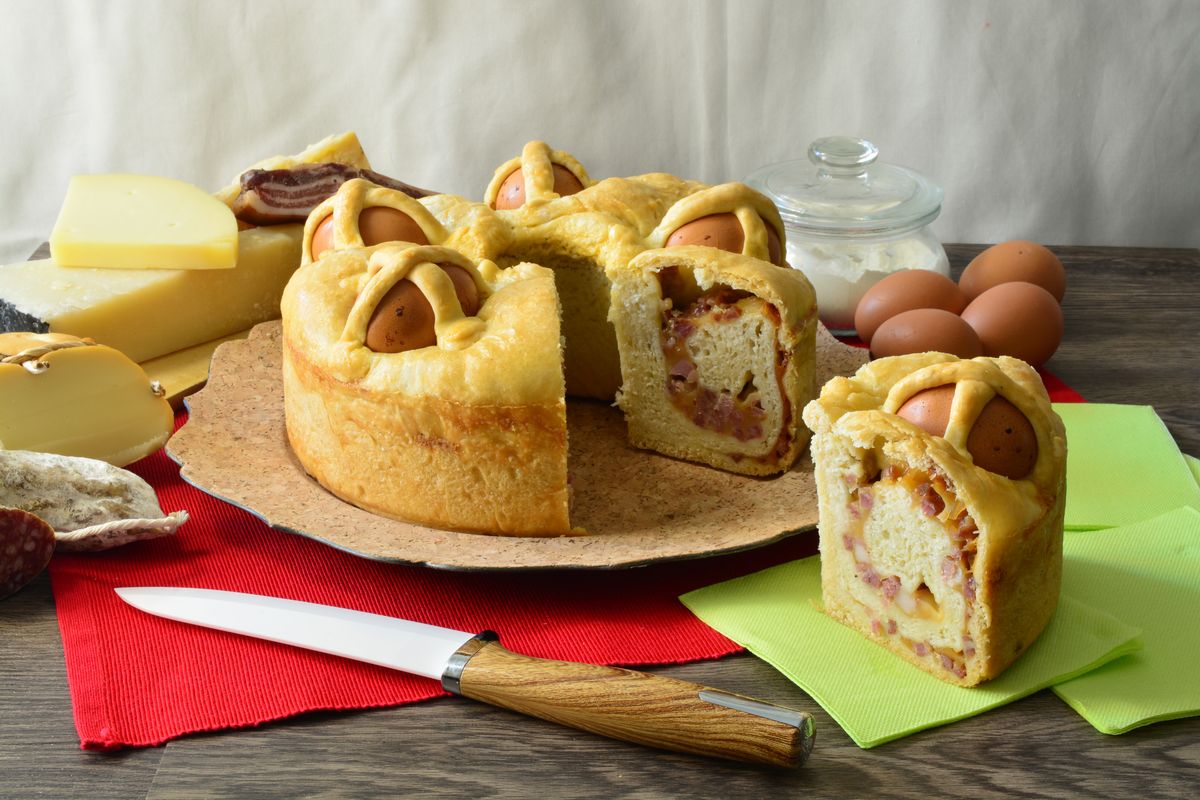 That of the Neapolitan casatiello is perhaps the emblematic recipe of the holidays Easter cakes, with its soon recognizable shape. Serve this rustic Neapolitan sliced ​​in the buffet of your Easter menu: it will be a huge success !
To prepare it, in a bowl, combine oil, lard, flour, yeast dissolved in water and salt and pepper. After 1 hour of leavening, enrich the dough with pecorino pieces and salami into squares . Place in a donut mold, place the eggs on top and cook in the oven at 180°C for about fifty minutes .
Be careful not to confuse this recipe with that of casatiello docle !
Neapolitan Tortano: traditional recipe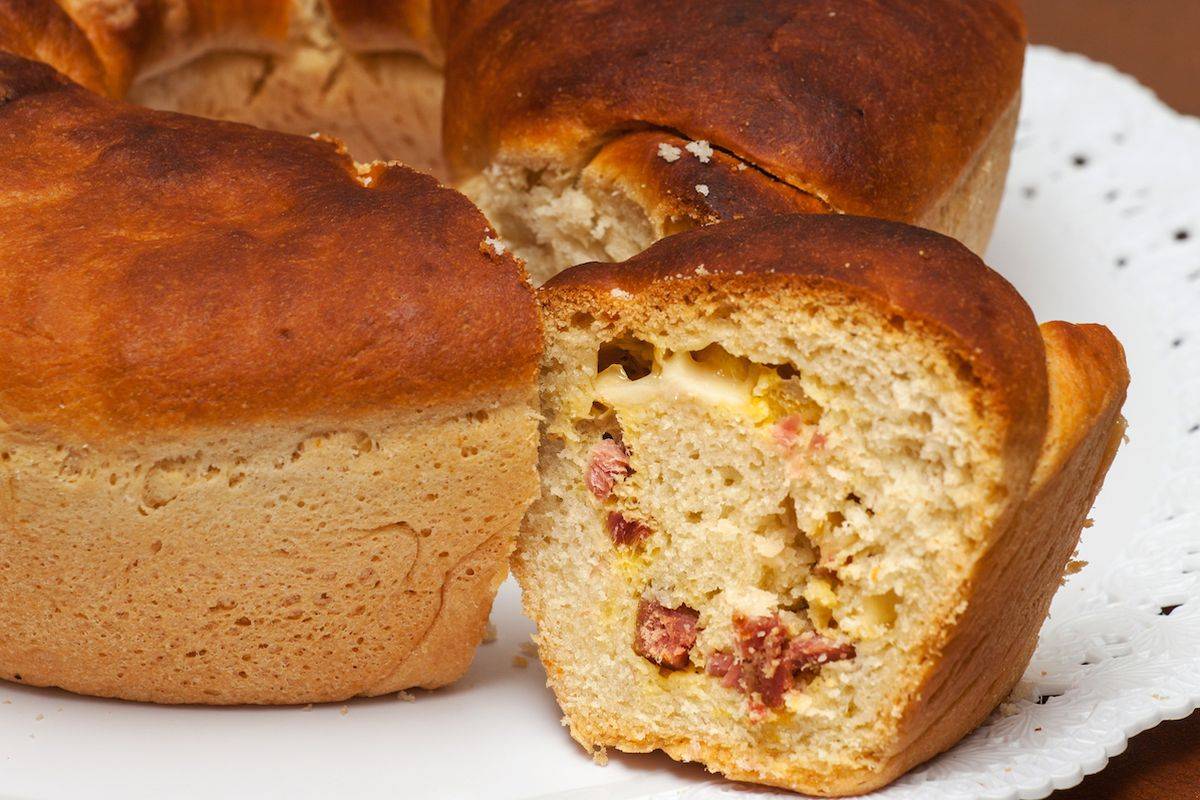 Neapolitan tortano is very similar to casatiello: the main difference lies in the fact that the eggs, instead of on top of the rustic, are directly in the dough .
After resting, the leavened product is rolled out and then filled with chopped hard-boiled eggs and cubes of salami and cheese. It should finally be rolled up and baked inside in a donut pan for an hour at 180°C .
Easter first courses: what to cook?
To be honest, unlike appetizers, there are no Easter first courses common to our entire country. We have therefore selected some great classics that more or less all of us are used to seeing on our tables!
The recipe for ricotta and spinach crepes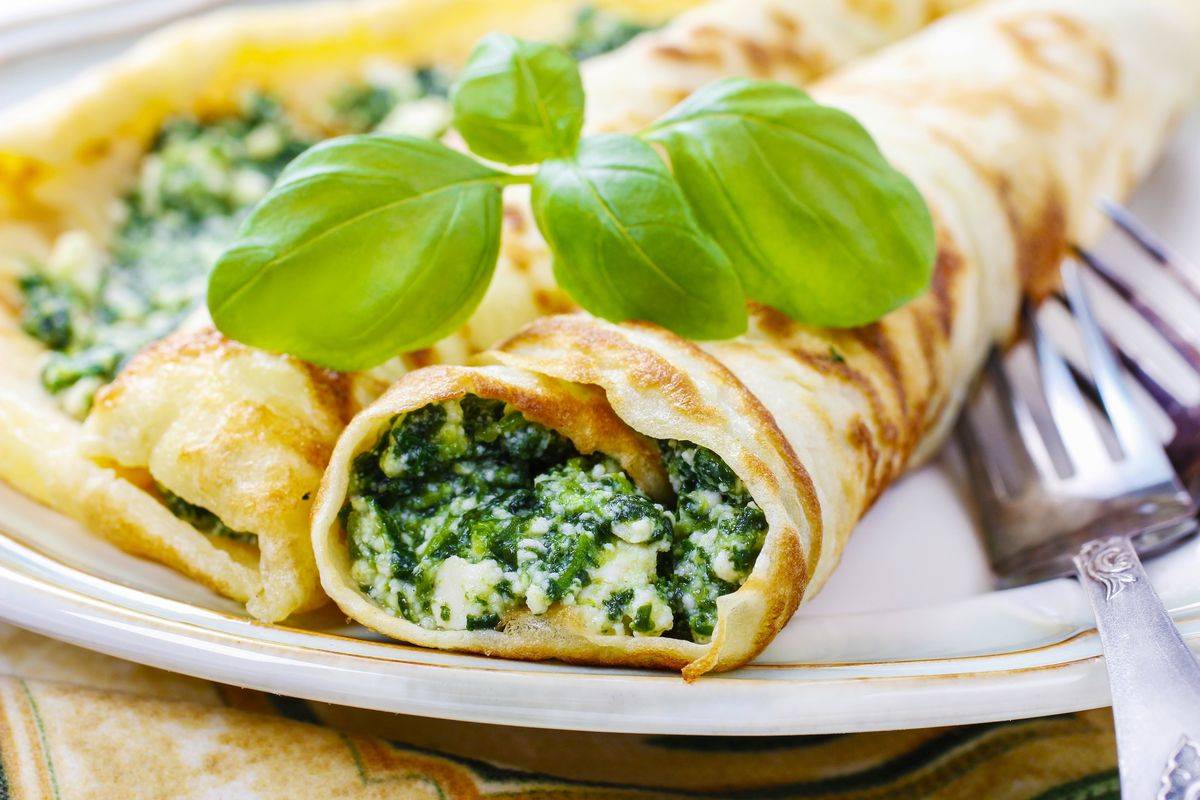 With savory crepes you always hit the spot : we assure you! We therefore suggest the recipe for stuffed crepes, a simple first course to make (and to devour).
The batter is based on flour, milk, egg and a pinch of salt (for a recipe of this type you can also proceed by eye ). For the filling, however, combine the ricotta with the cooked spinach and leave to cool. Stuff the stuffed crespelle, roll up and arrange in a baking dish, add a few ladlefuls of béchamel and, after having sprinkled everything with plenty of grated cheese, bake at 180°C for 20 minutes .
Roman stracciatella recipe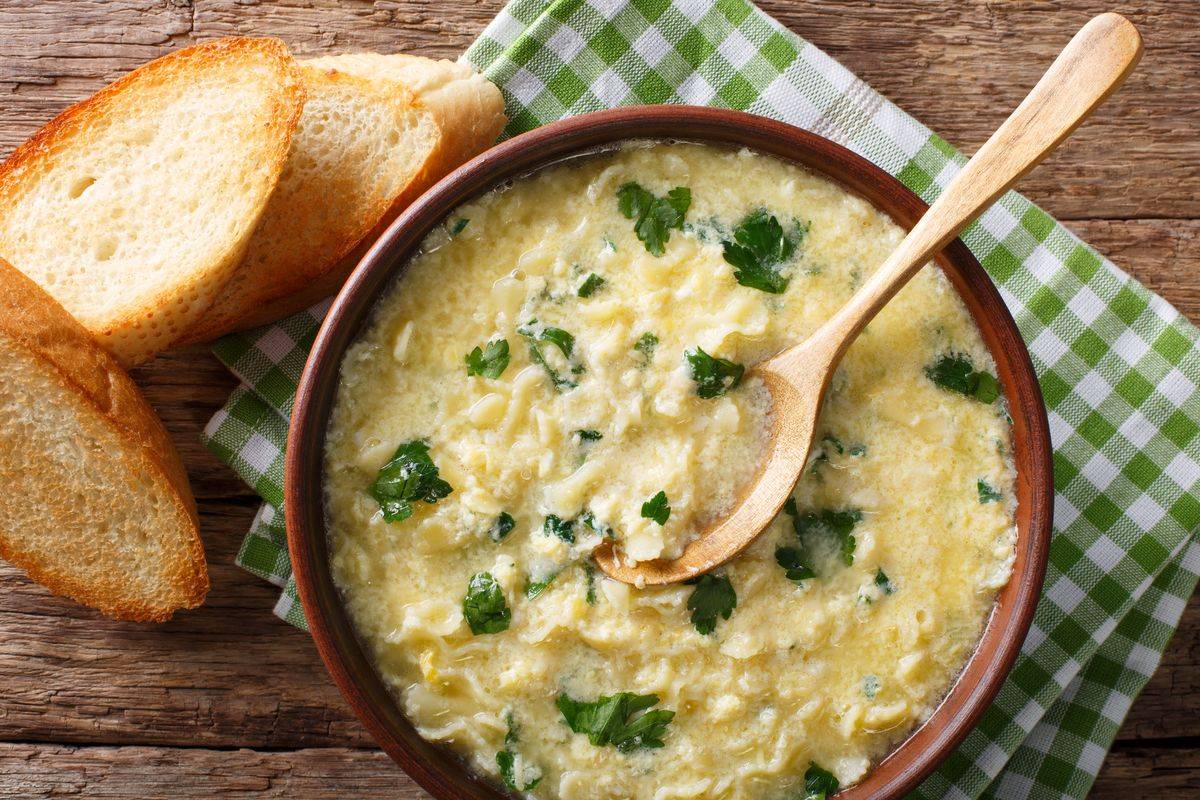 A typical Easter and Christmas dish: stracciatella in broth is a rich and tasty soup. Its unusual appearance is given by the egg, which is beaten and dipped directly into the broth. Particular, right? Yet it is very simple to do!
In a terrine you have to beat eggs, cheese, parsley and herbs to taste, just like you do for the omelette. Dip this mixture into a saucepan with hot broth and, without ceasing to stir, cook for 5 minutes; serve your stracciatella in broth hot .
Easter main courses: traditional recipes
For second courses, meat is undoubtedly the most popular food. In particular, we recommend rabbit, for a more delicate flavour, or lamb and kid for a meat with a more intense flavour.
Recipes with rabbit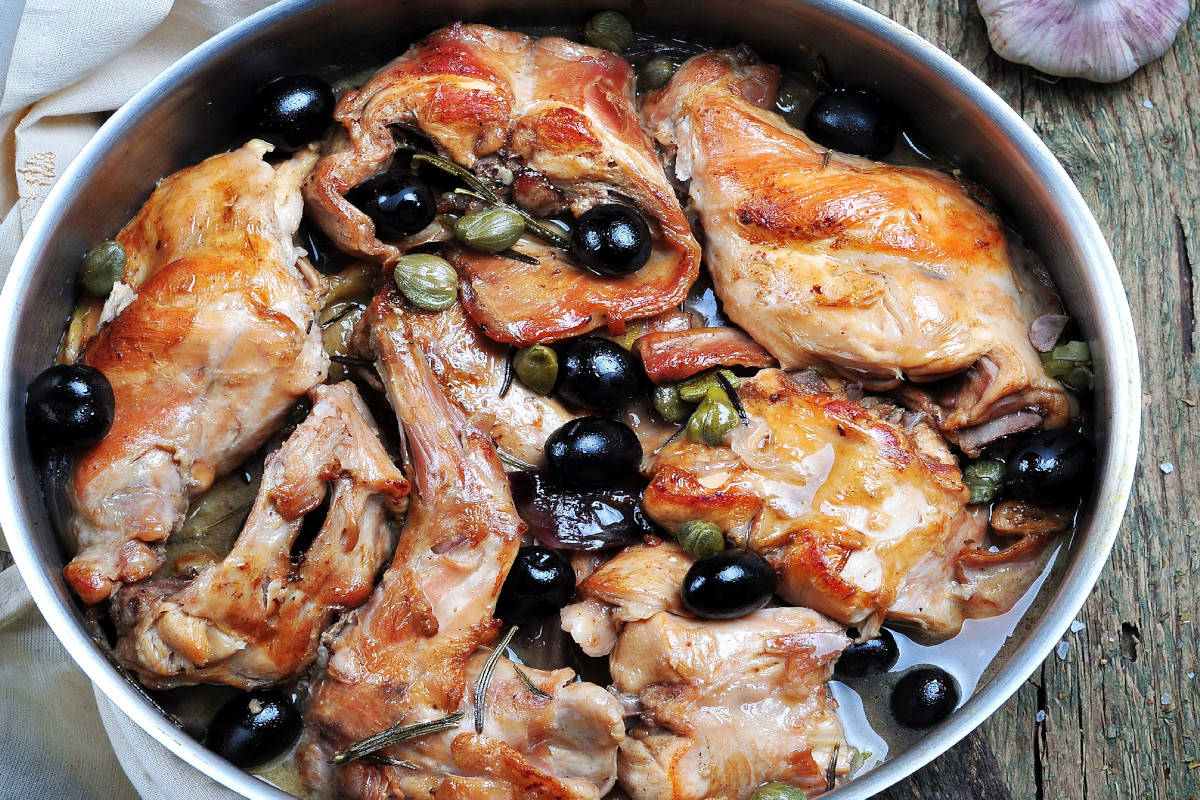 Among the ideas for Easter, recipes with rabbit cannot be missing. According to the symbology, this animal – the most fertile of all – represents renewal and life . At the origins of Christianity, the rabbit represented Christ and later Saint Ambrose associated it with resurrection (just as the rabbit's coat changes with the seasons, the Lord is also resurrected).
Therefore, this tender and sweet meat, but a bit insidious to prepare, cannot be missing from our tables. If you are a beginner, we give you three pieces of advice : first of all, get some rabbit already in pieces/boneless (so you will hardly have to do it yourself). Then, keep in mind that long cooking is essential and, if you want soft and succulent meat, you have to baste it continuously. Finally, it is better if you prepare it and eat it immediately: the next day the meat will certainly become less pleasant to taste.
Roasted lamb with potatoes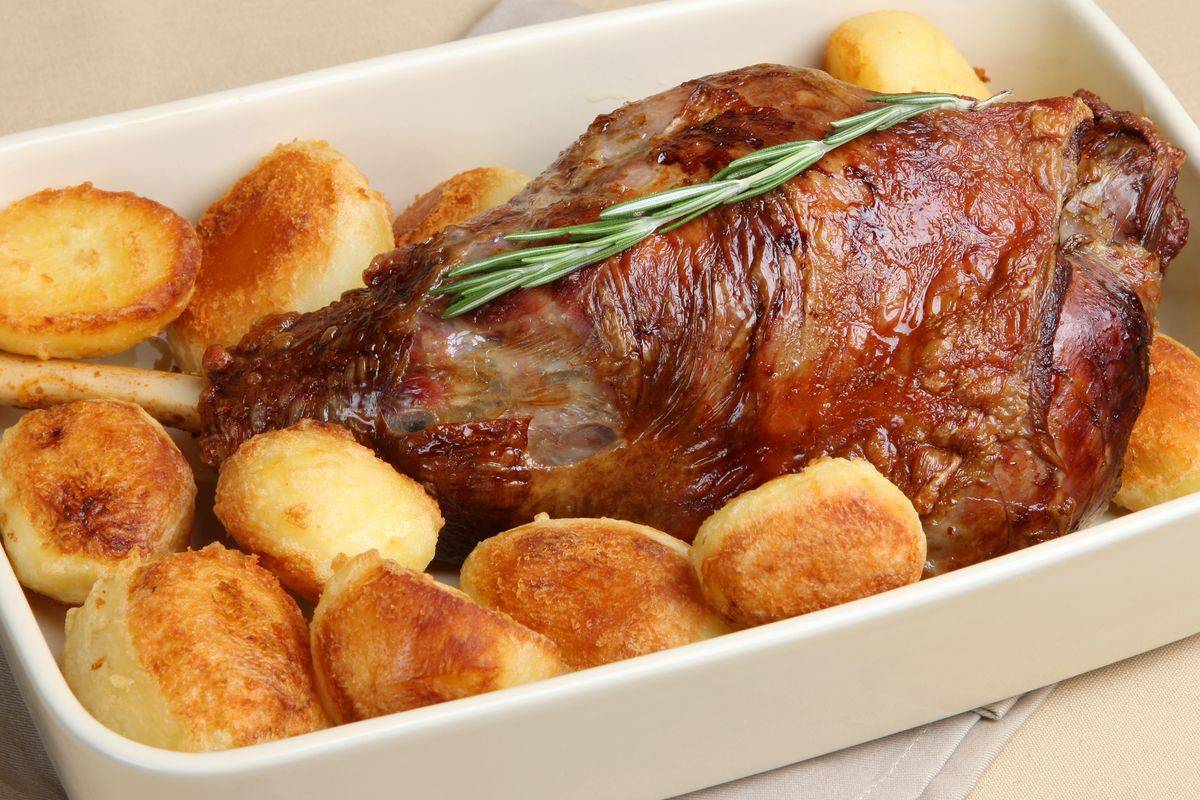 Another animal strongly linked to Easter is undoubtedly the lamb, i.e. the baby sheep that has not yet turned one year old – not to be confused with the lamb, i.e. a lamb fed only on milk. The tradition of consuming this meat among Easter recipes has its roots in sacred texts (Old and New Testament). Furthermore, the lamb represents the ' sacrifice par excellence ' as it is candid and fragile.
The recipe for baked lamb is the one we recommend. Get yourself a nice leg, then sprinkle it with oil and herbs and let it rest for about an hour in the fridge.
After that, bake at a temperature of 200°C for about 20 minutes , pour the meat over with red wine, turn the meat, add the washed, cut and seasoned potatoes and continue cooking for another 40 minutes at 180°C .
How to cook kid in the oven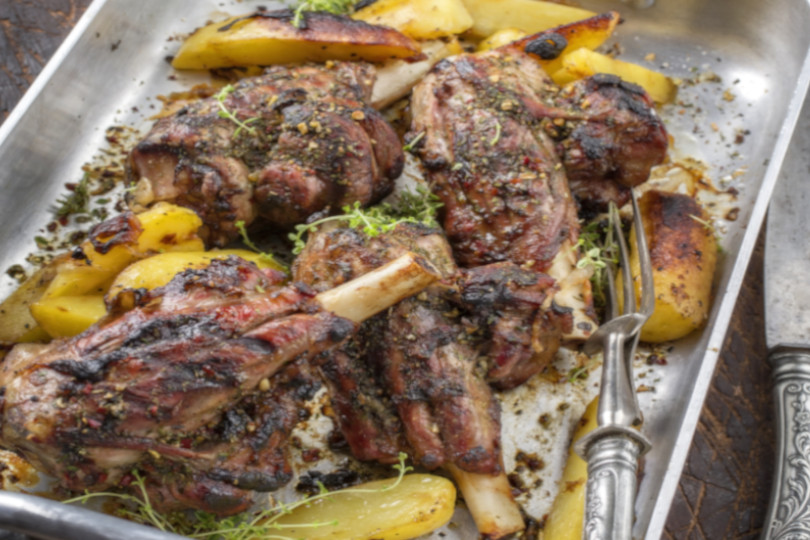 Roast kid is another Easter preparation typical of our country (in some regions kid is more popular than lamb, as it is more delicate and digestible).
The queen recipe among the many is that of the kid in the oven , very similar to that of the lamb. After leaving the meat and vegetables to marinate for 12 hours in white wine, water and aromatic herbs, arrange them in a baking dish and bake in a preheated oven at 200°C for 30 minutes . Then, add the potatoes, turn the meat and continue for 30 minutes at 180°C .
Easter desserts: the most delicious recipes
Here we are, finally, at the last piece of our Easter lunch. What better way to conclude than with a traditional dessert?
Neapolitan Pastiera: the original recipe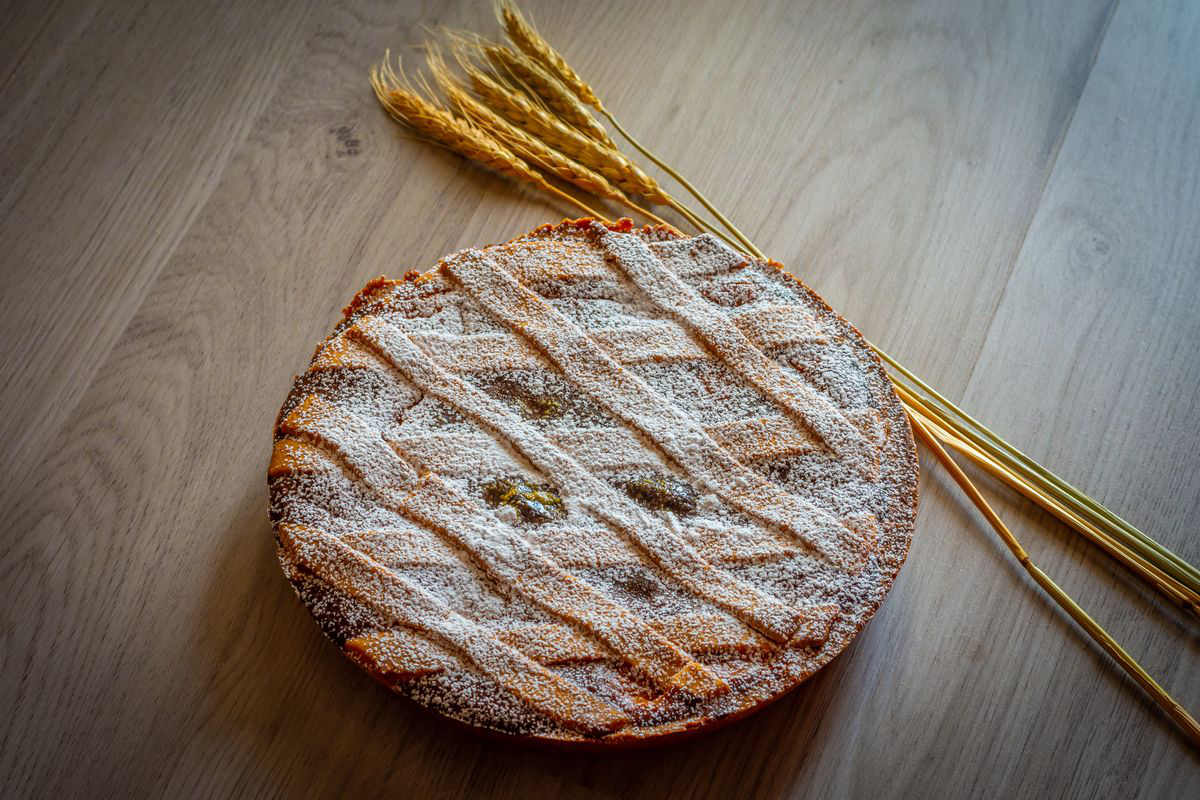 Pastiera di grano is certainly not one of those desserts to be prepared on the fly, when you have an unexpected guest: it takes time (and the right precautions). But if you know how to wait and follow all the steps, the taste of the Neapolitan pastiera can only repay you for so much effort.
Like the rice that is thrown to the bride and groom, wheat is also an auspicious food . Contained in the filling of this cake, it is not difficult to understand why it is brought as a gift during the Easter holidays. Leaving myth and legend aside, it seems that the history of pastiera has its origins in the convent of San Gregorio Armeno : it was a nun who gave life to this dessert, which was immediately very successful (and became a coveted gift to bring to families nobles).
The procedure is very long: you have to make several preparations before putting everything together (the shortcrust pastry, the custard, the filling and possibly also the cooked wheat) so we advise you to divide the work into two days or in the morning and evening. If you can, instead, get help! To respect tradition, prepare it on Holy Thursday and enjoy it not before Easter.
Chocolate Easter eggs: how to decorate them?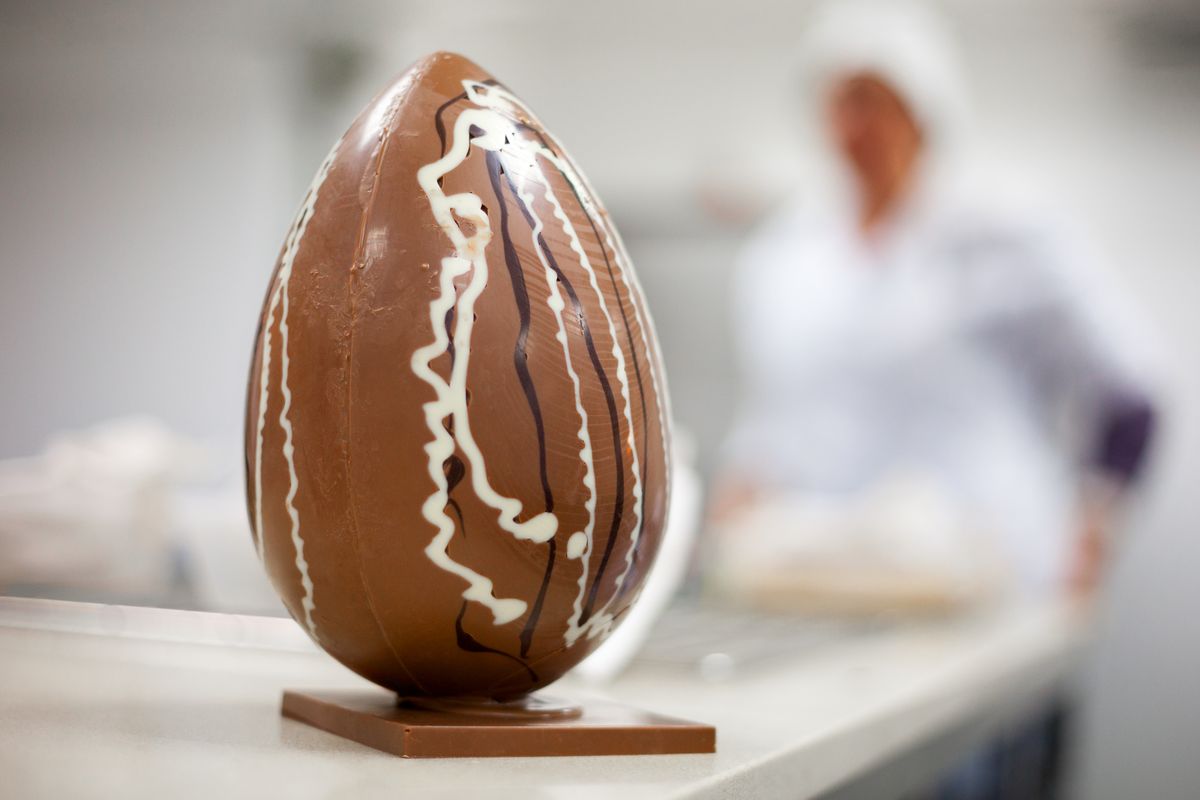 Especially if you have children, you know that during the Easter period it is very easy to accumulate many chocolate eggs. To give them new life, and perhaps propose them as an elegant and nice centerpiece, you can make decorated Easter eggs. It will be a fun pastime even for the little ones!
A really nice idea – but you need to have a lot of dexterity and skill with the sac-à-poche – is to decorate the surface freehand with tempered chocolate. Temper some white chocolate, add a little food coloring, and put it in the pastry bag. Working very quickly, create freehand lettering, decorations and drawings.
You can even transfer your favorite drawing of your children onto the dessert!
Alternatively, buy meringues , sugar paste decorations and chocolates and 'glue' them to the egg with a little melted chocolate. If you feel more skilled with 3D , make marzipan puppets and create unique Easter eggs inspired by religious tradition or your children's animated favorites.
Homemade Easter dove recipe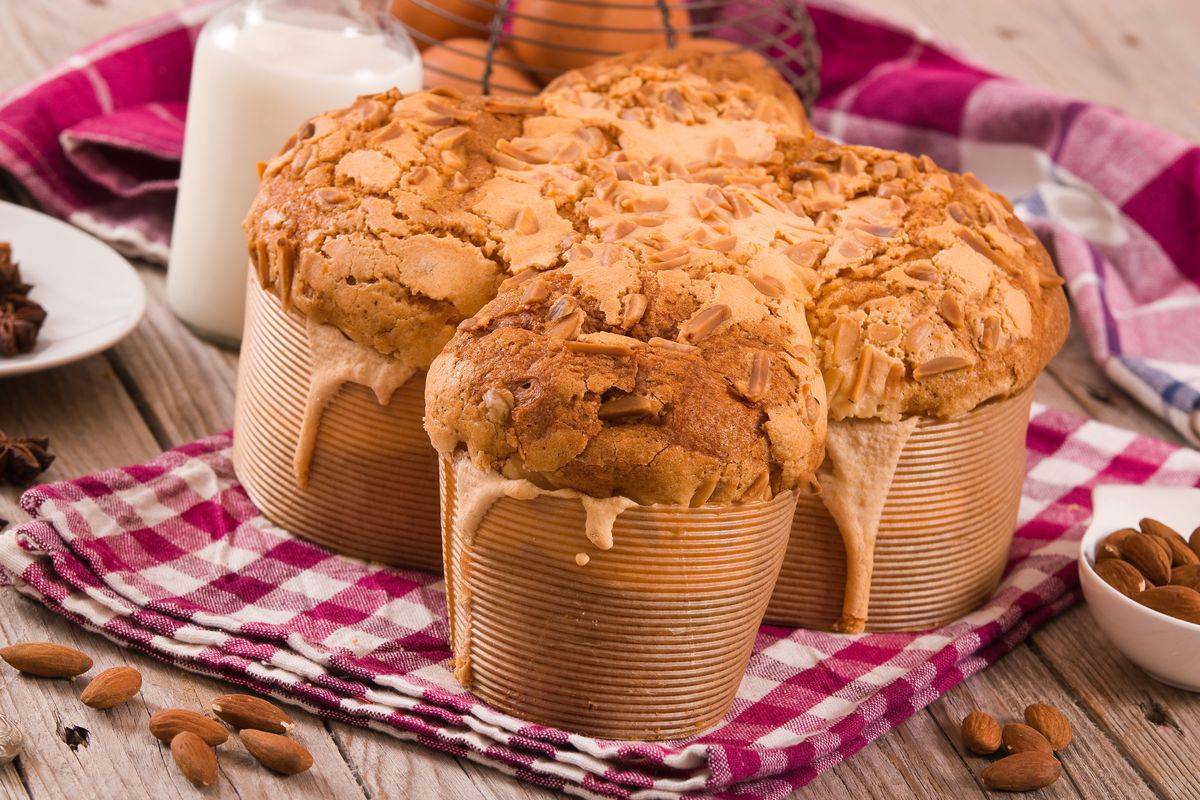 There are those who prefer the quick version of the Colomba , the one without leavening, (which is undoubtedly easier) but we advise you to hold on and make the original recipe for the homemade Colomba . Let's start with a small overview of this preparation, which we can divide into 7 basic steps .
First you need to create the so-called yeast based on water, yeast, milk and flour and then let it rise in the oven off with the light on for about two hours.
Then , in the planetary mixer, add a little sugar and half the flour at low speed. Let rise again until doubled.
Afterwards , put it back in the mixer and add all the sugar, flour, eggs and salt. Finally, proceed by incorporating one cube of butter at a time and finally, the orange zest. Let it incorporate for 10/20 minutes.
Move to the work surface. Roll out, creating a sort of rectangle and then, fold it as if you were to create three vertical rectangles (first the right one, then the left one). After creating the reinforcement folds, leave them in the fridge for 16 hours and then in the oven off with the light on for 3 hours.
Divide in two and arrange one loaf of dough vertically and one horizontally, to create the 'wings'. Leave to rise again for 3 hours.
Make the glaze with hazelnuts, almonds, flour, sugar and egg whites and pour it over the dough.
Finally, cook at 160°C for 55 minutes.
More recipes for Easter lunch
There are many other recipes for the Easter menu that perhaps you have never thought of including, or they are your workhorse every year. As for appetizers, we have compiled a list of easy, typical and tasty recipes . For the first courses we have fewer traditional products and dishes, but you can easily score with asparagus lasagna , or a pan of baked pasta or a classic pasta with homemade lamb ragout . For the latter , in addition to the dishes already offered, we have many recipes with lamb to try and finally for desserts, our "collection" of Easter cake recipes is unmatched and you will surely find what is right for you.
Riproduzione riservata © - WT