Easy and tasty: it's zucchini and Philadelphia pasta!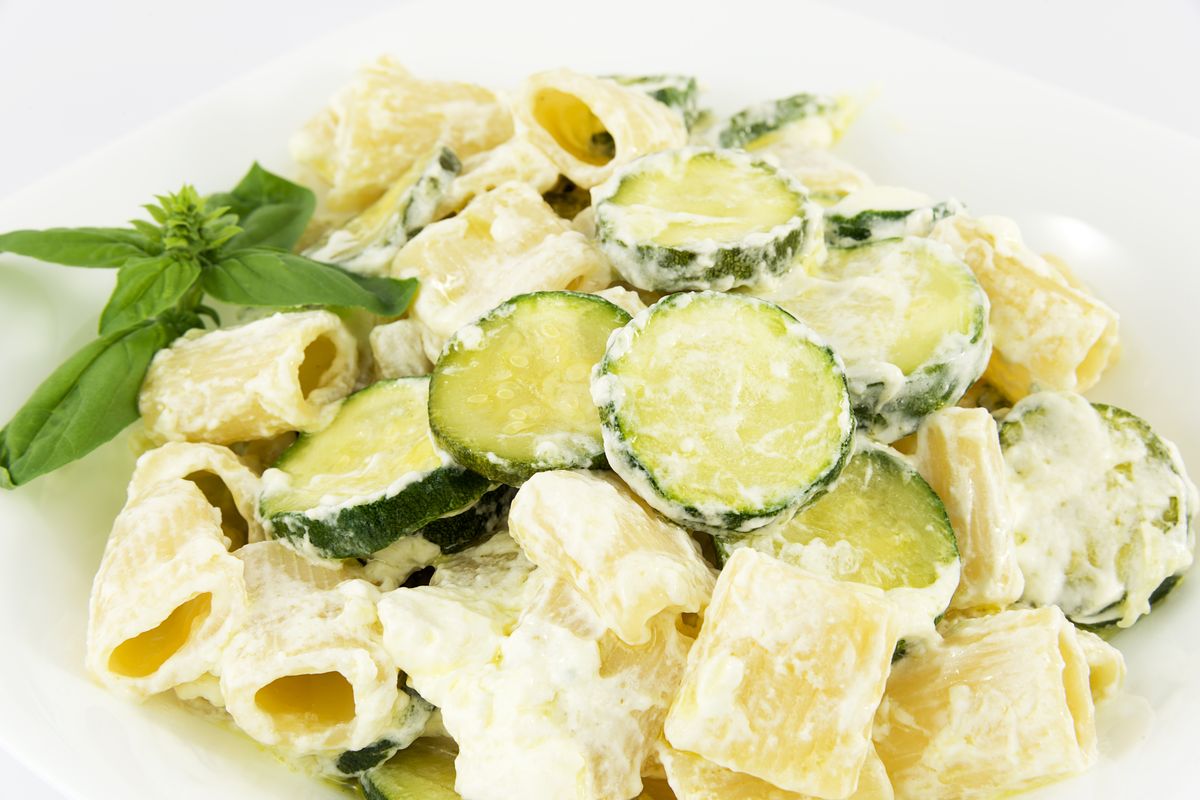 Zero ideas for today's lunch? Zucchini and Philadelphia pasta is perfect for quick first courses and suitable for summer. Discover the recipe now!
Pasta and courgettes are a winning combination for those who want to prepare delicious and perfect first courses for the summer. That's why today we thought we'd offer you the recipe for zucchini and Philadelphia pasta, a very simple but at the same time super tasty first course.
The real secret of this dish is all in the seasoning: after having prepared a light sauté, all you have to do is cook the zucchini. The Philadelphia will be added directly at the last minute in order to bind the pasta to the sauce. Have we convinced you to prepare this dish? Here's the recipe!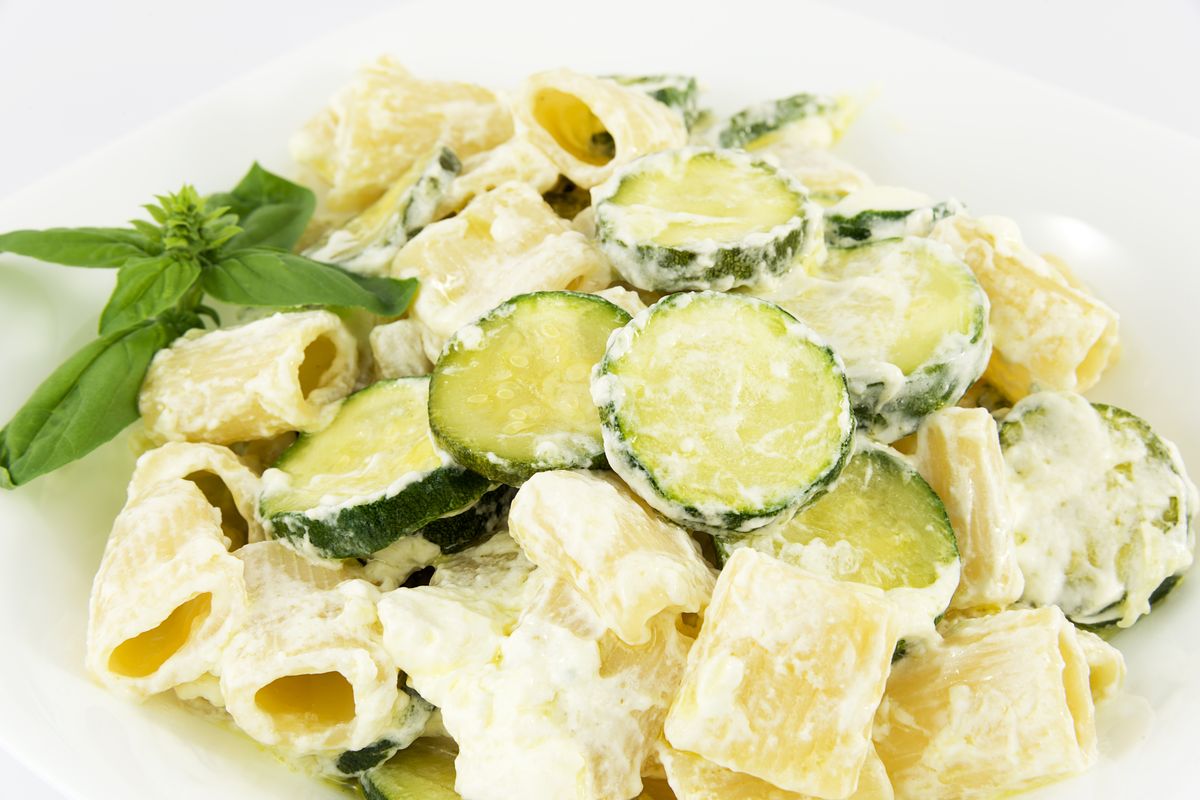 Preparation of zucchini and Philadelphia pasta
First wash and peel the courgettes, cut them into thin slices or grate them.
Heat a drizzle of oil in a large pan with a peeled clove of garlic. When the oil is hot, add the courgettes. Stir, season with a pinch of salt and cook on both sides for a total of about 10 minutes, until they are browned and cooked.
Meanwhile, cook the pasta in boiling salted water. Drain it al dente, taking care to keep a little of the pasta cooking water.
Mix the Philadelphia with the cooking water to make it creamy.
Remove the garlic and pour the pasta into the pan with the vegetables.
Add the Philadelphia cream, a few basil leaves, mix and serve immediately. Enjoy your meal!
A few more ideas : you can also use this recipe for a good first course of cold pasta. Simply let the pasta cool, or let it cool even before seasoning it and then add the Philadelphia flakes.
If you can't give up pasta, we recommend the recipe for pasta with rocket and peppers .
storage
We recommend consuming the pasta at the moment , if you want to enjoy it hot. Otherwise you can let it cool and then keep it in the fridge for a maximum of 1-2 days in a special container with a lid.
Riproduzione riservata © - WT