Easy dough and quick cooking, let's prepare the brioches in the air fryer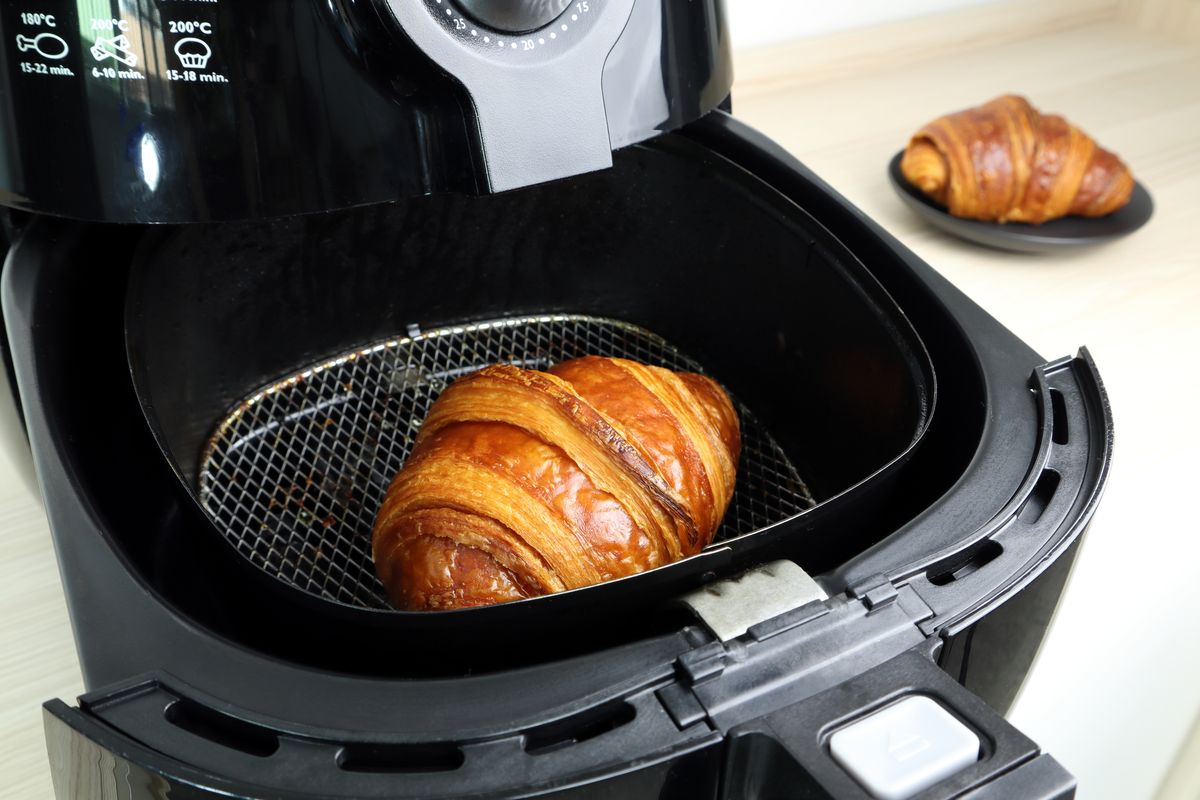 Air fryer brioches are the perfect idea for a tasty breakfast, with a soft dough they cook quickly.
Breakfast becomes more delicious with air fryer croissants. In this practical appliance, desserts cook in a short time and are lighter. Furthermore, the dough to create these soft brioches is very simple. With just a few ingredients and a short leavening time, you can immediately create croissants as good as those in the bar. Air cooking makes them incredibly soft on the inside and crunchy on the outside. Easy to make, they are the best solution for quickly serving a delicious and nutritious breakfast.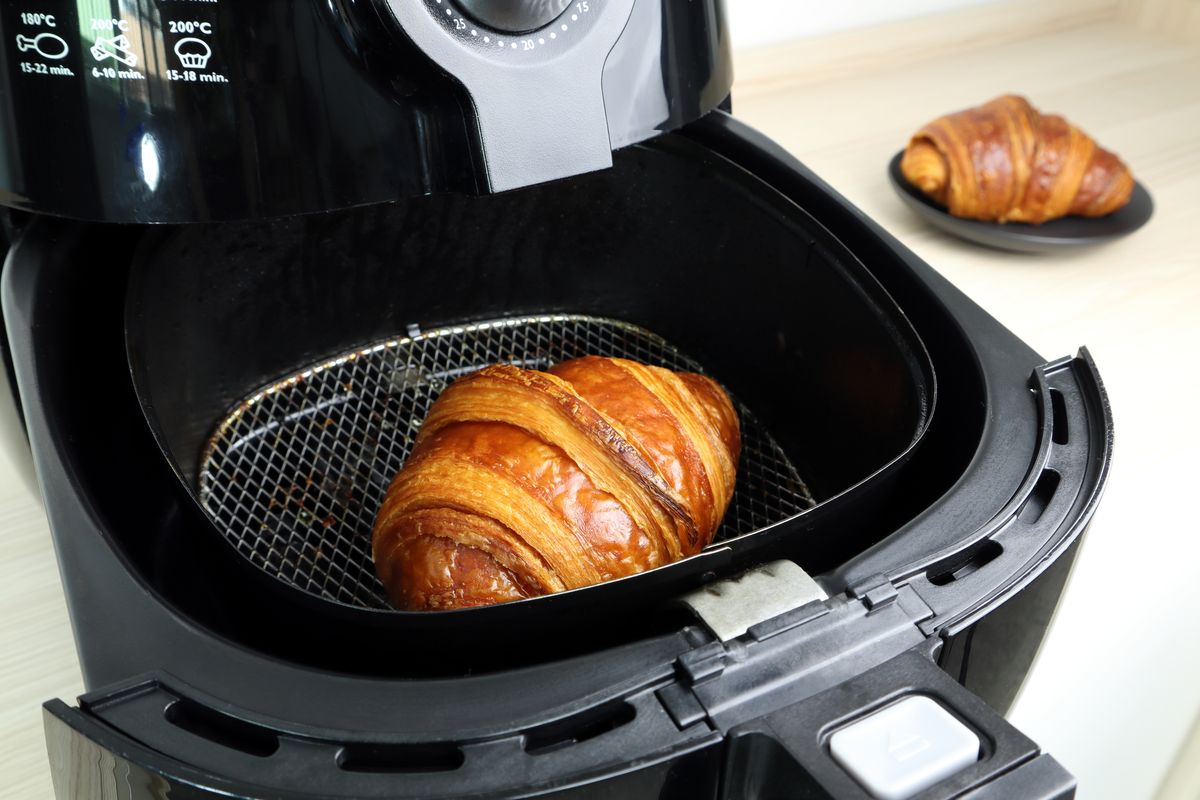 Preparation of the recipe for the brioche in the air fryer
Before starting, put the butter in a saucepan and let it melt.
Sift the 00 flour and the Manitoba flour and pour them into a bowl. To these, add the granulated sugar.
Also add the yeast, crumbling it. Mix and then add 150 ml of milk, slowly.
Start kneading and, when the dough becomes firm, add the melted butter. When it is well absorbed, add a pinch of salt and continue kneading.
Knead the dough for about 10 minutes, then put it in a clean bowl. Cover with plastic wrap and leave to rise in the oven off, with the light on.
When the dough doubles in volume, transfer it to a floured surface. Roll it out with a rolling pin, in order to obtain a rectangular sheet, quite thin.
With a wheel, cut the dough into rectangular triangles with a base of 9 cm (you will have 5-6 triangles).
Take one triangle at a time and, starting from the base, roll the dough on itself .
Line a baking tray with a sheet of parchment paper and spread the brioches on top. Put in the oven off with the light on and let it rise for 30 minutes .
After this time, beat an egg in a bowl; add 20 ml of milk and mix.
Use this mixture to brush the surface of the croissants.
Put 3 or 4 brioches at a time in the air fryer and cook at 150°C for 13 minutes .
And here is the recipe for a homemade brioche in the classic way!
storage
The buns in the air fryer are cooked in no time. You can keep them for 2 days , in an airtight container.
Riproduzione riservata © - WT