Easy, quick and delicious: here is the sweet puff pastry Christmas tree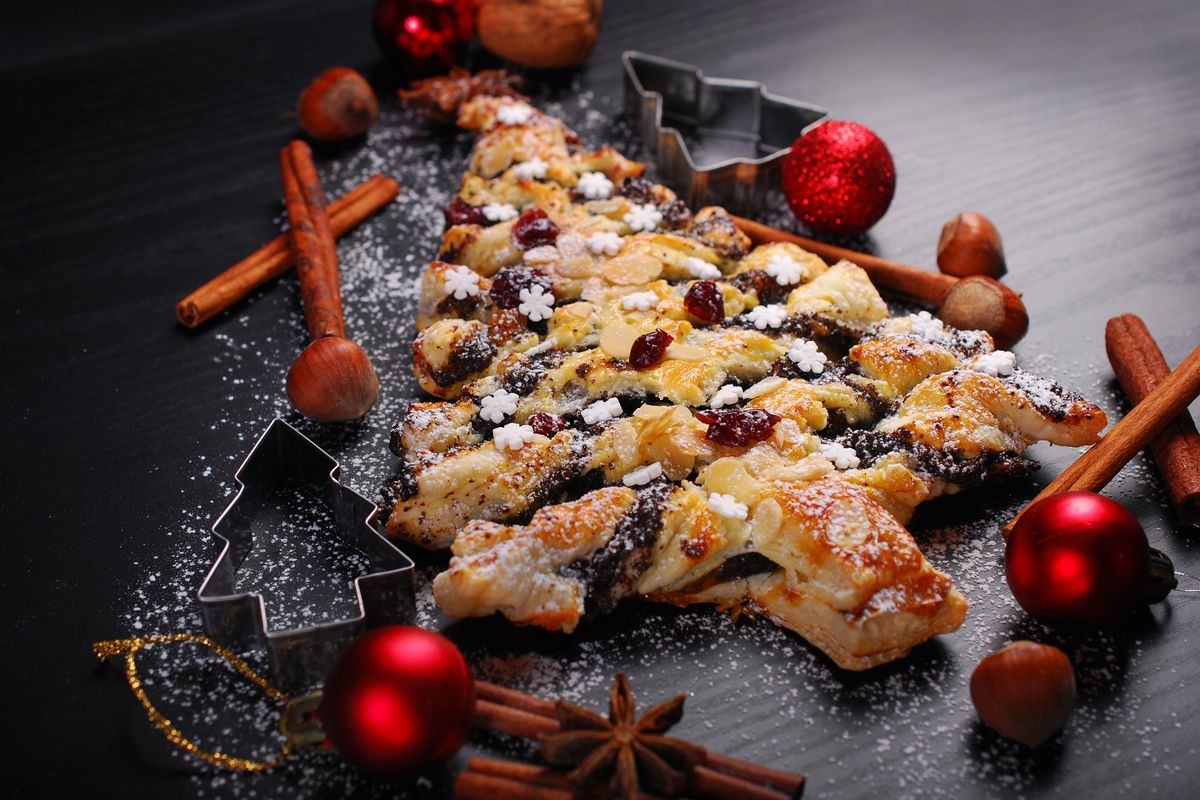 A few ingredients are enough to prepare the sweet Christmas tree of puff pastry stuffed with lots of Nutella, a worthy conclusion to your Christmas dinners.
We have already had the opportunity to experiment several times with the versatility of puff pastry in both sweet and savory recipes. Today we want to share with you the recipe for a sweet puff pastry Christmas tree, ready to bake in 10 minutes and perfect to serve both at the end of a meal and as a snack.
To prepare the puff pastry tree we used two rectangular sheets but it is in the filling that all the goodness and flavor of Christmas are hidden. In fact, we have decided to re-propose the aromas of panettone in this dessert using grated orange zest and raisins . The result, once cooked in the oven and dusted with icing sugar, is nothing short of sensational.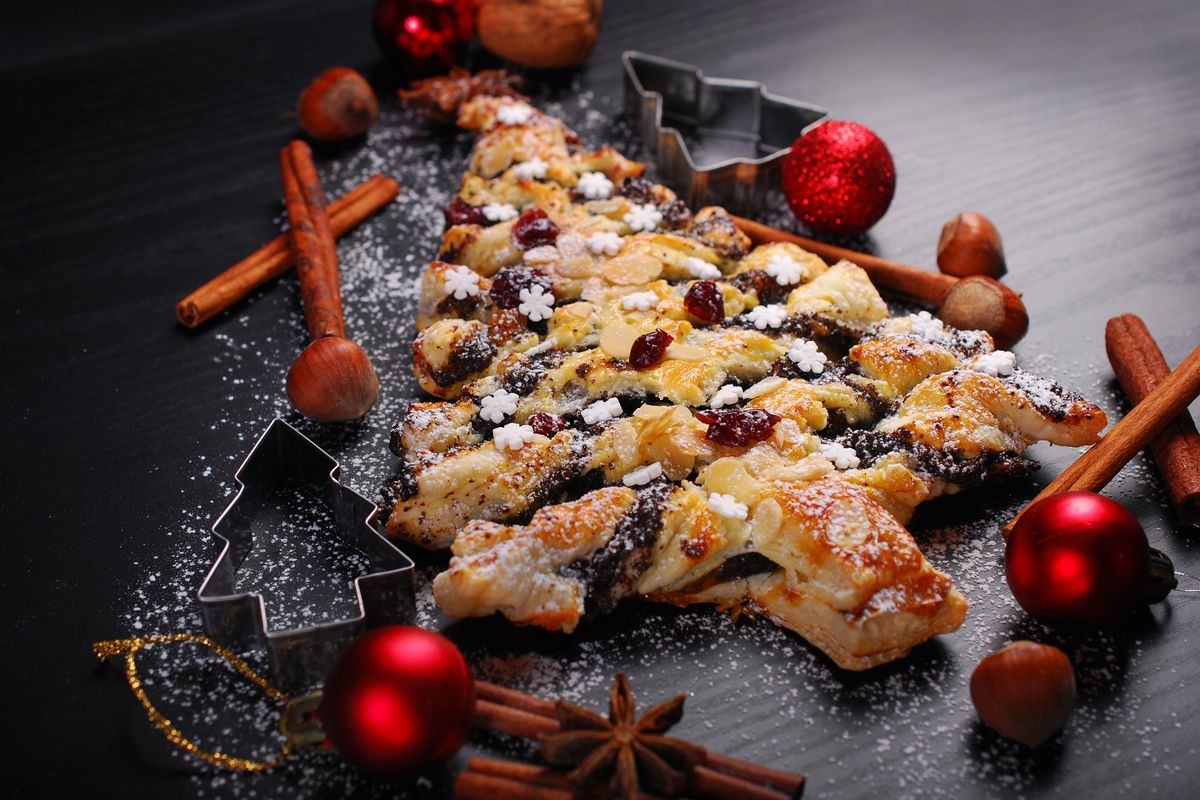 How to prepare the sweet Christmas tree recipe
Cut the pastry into the shape of a Christmas tree. It is important that both sheets are exactly the same because then we will have to overlap them.
Spread a layer of Nutella on one of the two shapes, without exaggerating. If the hazelnut cream is too firm, pass it just a few seconds in the microwave.
Cover with the other sheet of pastry and press lightly with your hands.
With a sharp knife, make horizontal cuts recreating the branches then roll them up on themselves.
Brush the tree with egg yolk and it is now ready for the last step.
Bake the puff pastry tree at 180°C for 30 minutes until golden and crispy.
Once cold, decorate as desired and cover with a light layer of icing sugar .
And here is a very easy video recipe that will show you how to prepare it at home in just a few minutes:
How about using this wonderful idea to make savory versions too? Our favorite is the savory puff pastry tree with ham, cheese and olive pate.
storage
As with all puff pastry recipes, this too tends to lose its friability after half a day . We therefore advise you to prepare it and serve it within a few hours.
READ ALSO: Christmas sweets: 15 recipes that no one can resist!
Riproduzione riservata © - WT