Eggplant cordon bleu: photos and video recipe to prepare them in a flash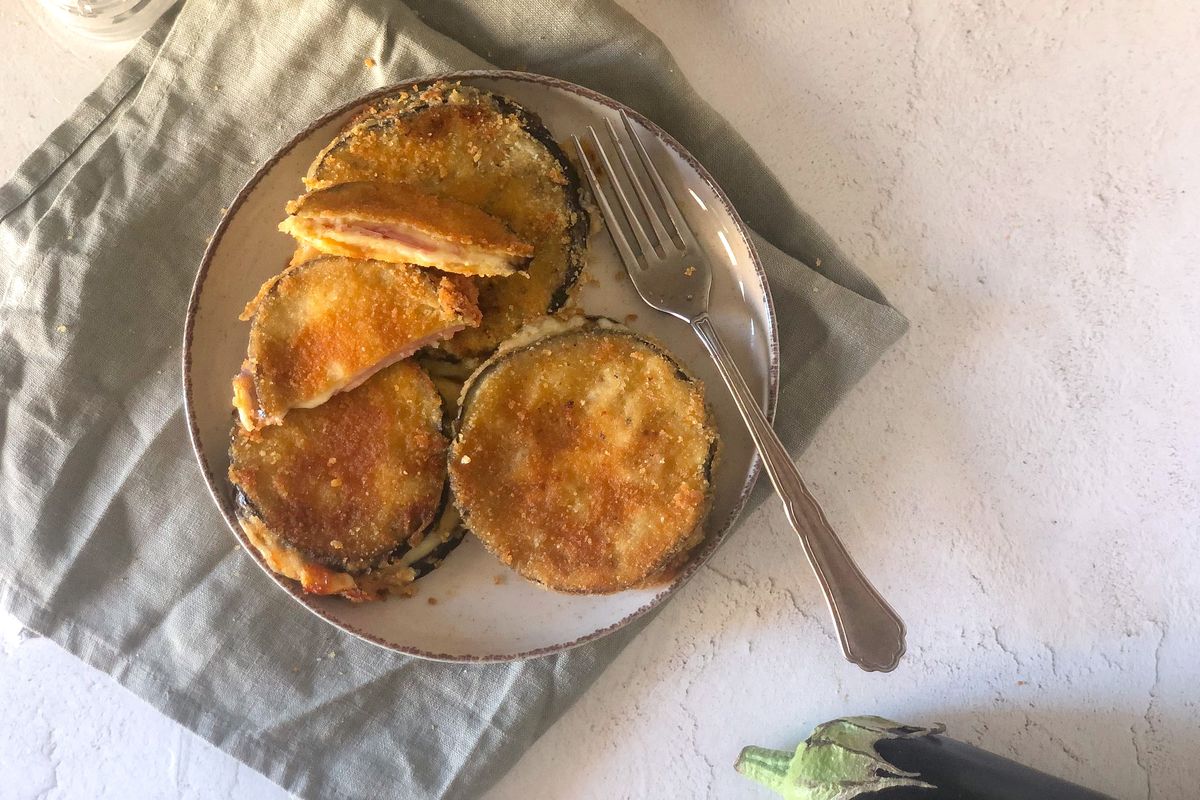 Our aubergine cordon bleu is truly incredible, whether you decide to fry it or cook it in the oven. Here is the recipe.
If you are looking for quick second courses, don't miss the aubergine cordon bleu. It can be prepared both in a pan and in the oven and the result is still excellent. After all, the crunchy breading and stringy filling are unequaled in any other recipe.
If you are interested in changing combinations, you can also add an anchovy fillet, and make the dish even tastier. Try them because they are one of the quick and easy recipes that will save you dinner, with our photo steps and video recipe !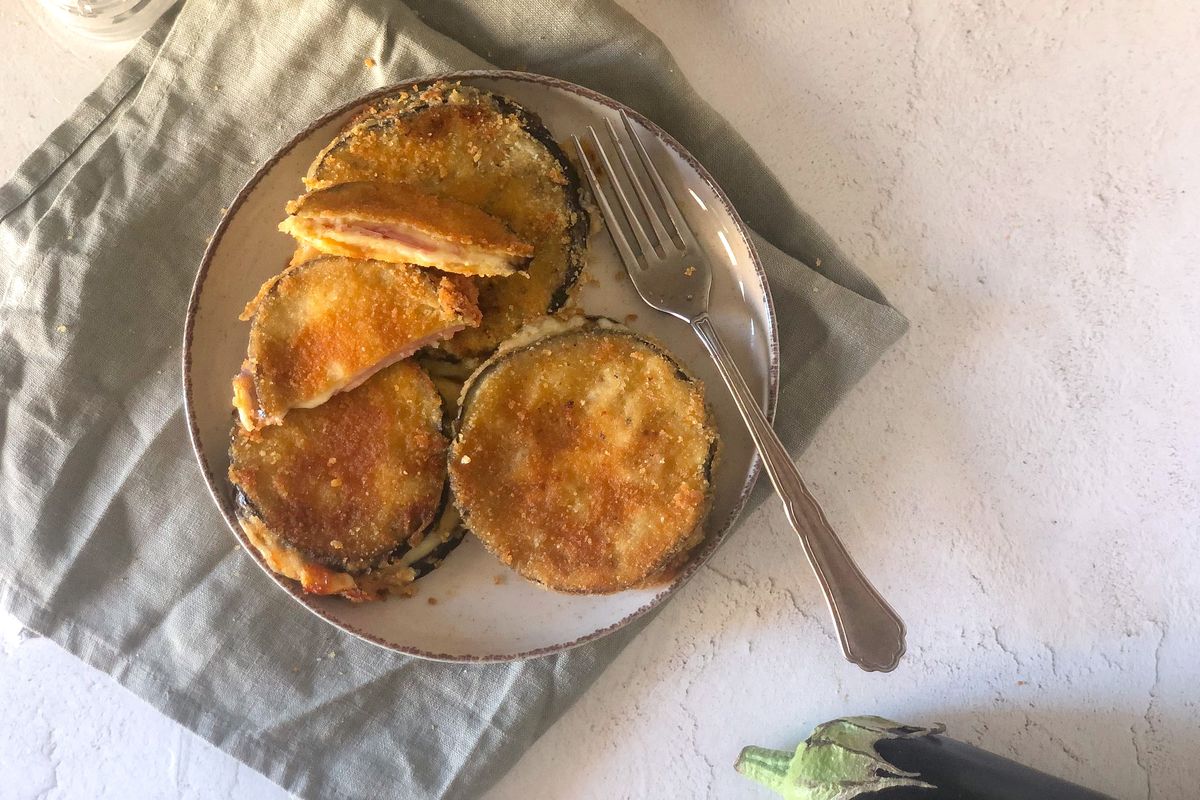 How to prepare the eggplant cordon bleu recipe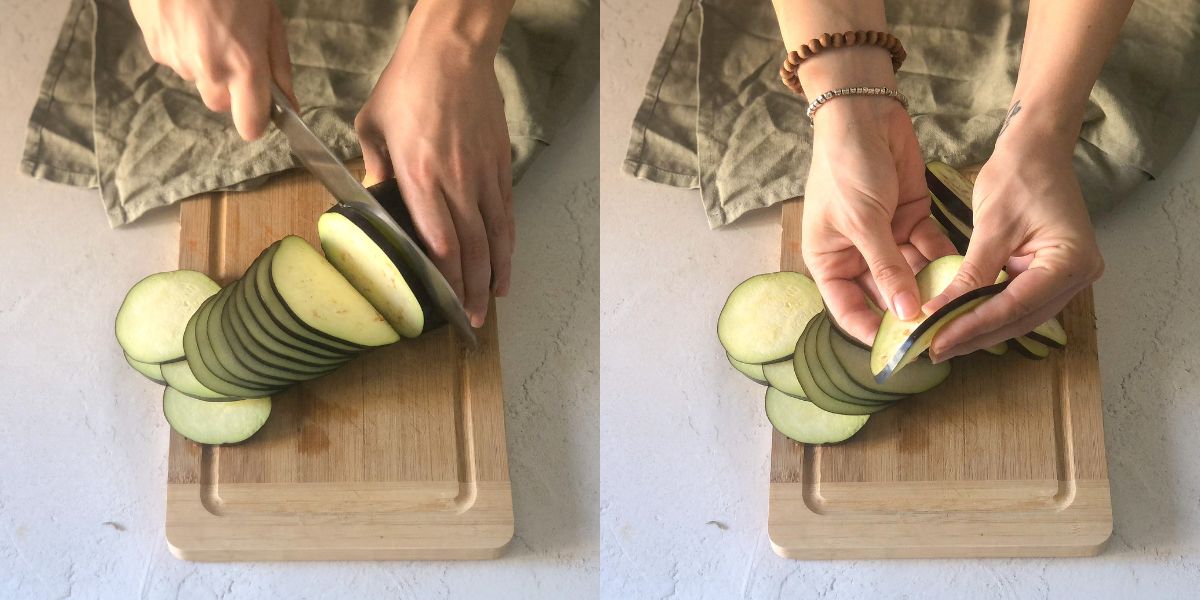 1. First wash the aubergines and remove the ends. Then cut them into slices of half a centimeter thick, using a mandolin or a sharp knife. If they are of the narrow and long variety, it is better to cut them along the long side, vice versa you can proceed along the width.
2. Prepare all the ingredients needed to make the recipe: slice the scamorza cheese and take the sliced ​​ham out of the fridge, beat the eggs with the salt and pepper in a deep plate, pour the flour into a flat plate and combine in another plate the breadcrumbs.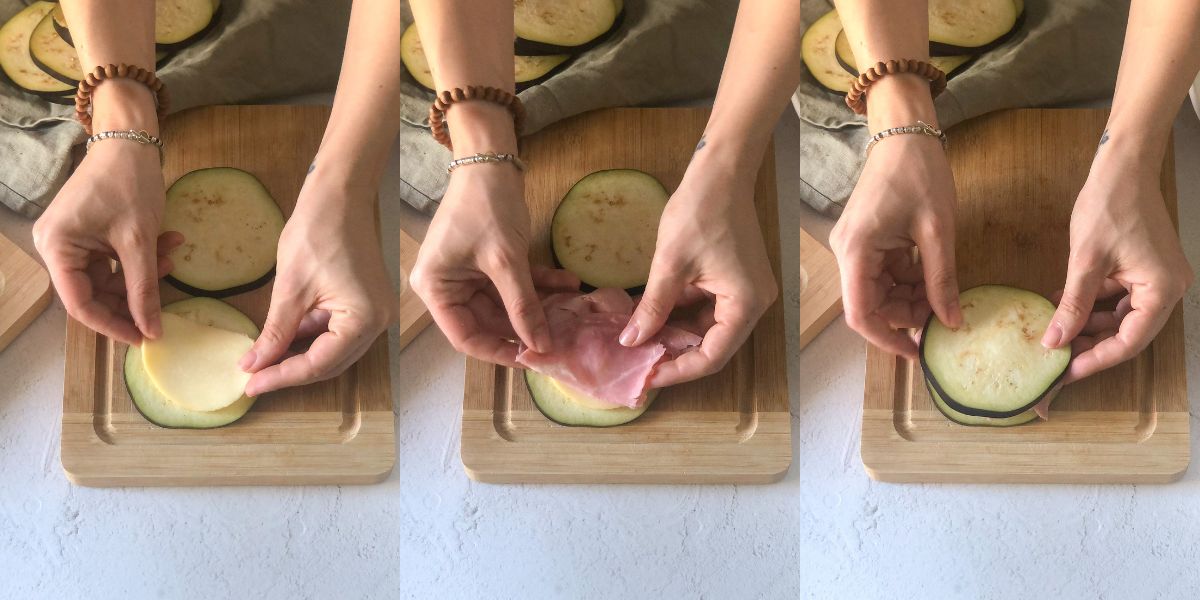 3. Pair the aubergine slices two by two, placing one or two slices of scamorza cheese and a piece of ham in the centre.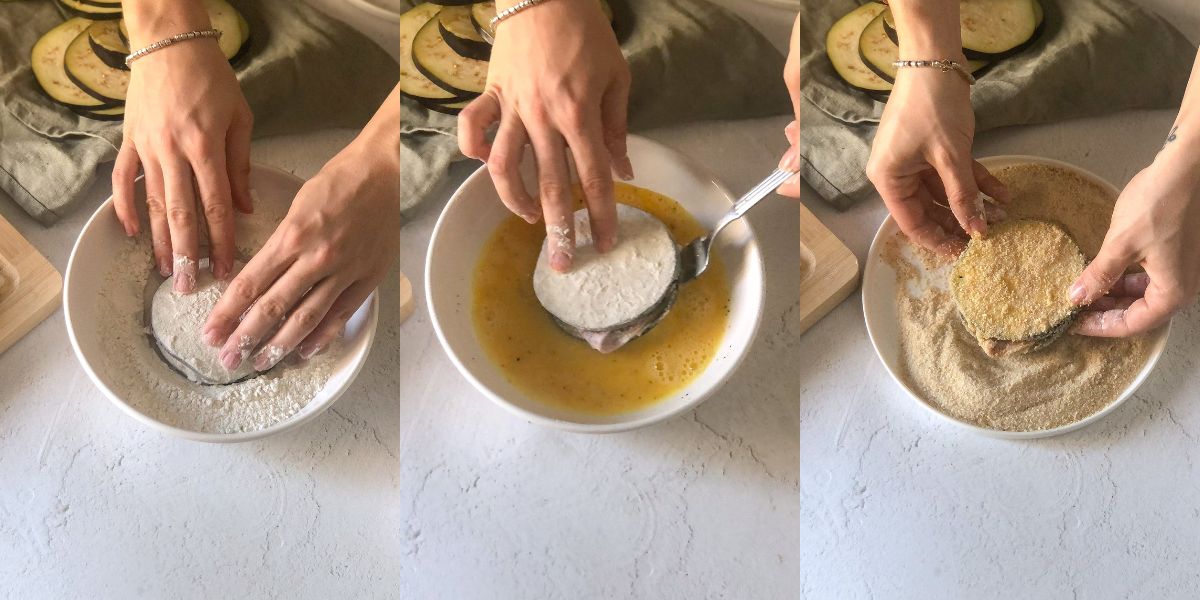 4. Press well with your hands then pass the cordon bleu first in the flour, then in the egg and finally in the breadcrumbs.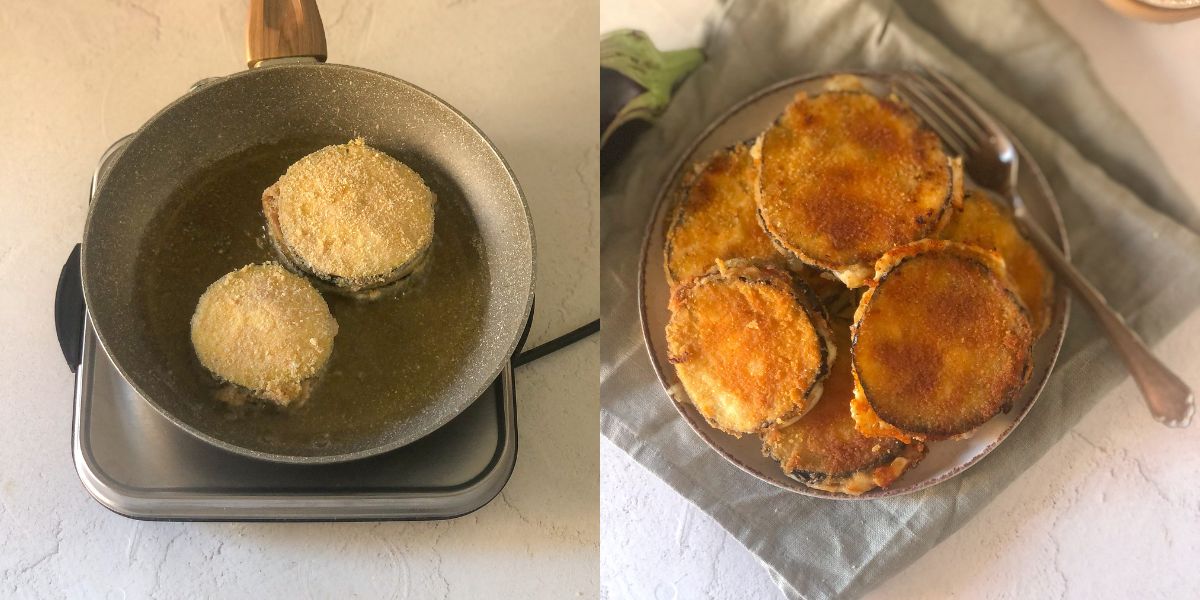 5. Fry them in 2-3 fingers of boiling seed oil, turning them after about 5 minutes of cooking. They should be golden and crunchy and the aubergines well cooked.
6. Drain them with a slotted spoon and pass them on absorbent paper before serving.
The fried aubergine cordon bleu are really delicious and we suggest you also try the variant with potatoes and courgettes . On the other hand, to prepare the cordon bleu of baked aubergines, after having breaded them, place them on a pan lined with the appropriate paper greased with a thread. Drizzle them with a drizzle of oil and cook at 200°C for 20 minutes . Then serve them hot.
storage
The aubergine cordon bleu can be kept in the fridge for 2-3 days and when you need them, simply heat them in a pan or in the oven.
Riproduzione riservata © - WT