Eggplant cutlets in an air fryer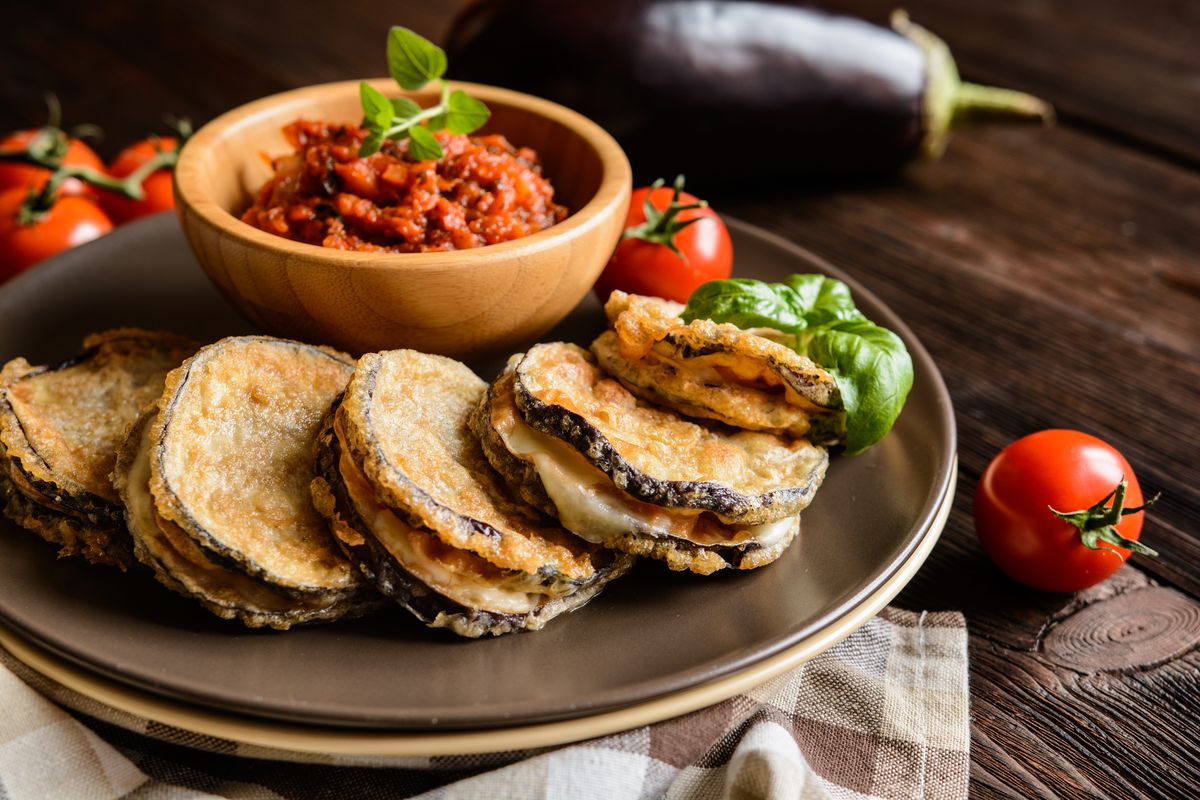 Tasty and perfect for the summer, the aubergine cutlets in the air fryer lend themselves to being eaten directly with the hands.
The arrival of summer is marked by the appearance of aubergines in the fruit and vegetable department. There is no more versatile vegetable than this and today we will discover how to prepare delicious eggplant cutlets in an air fryer. Excellent both as an appetizer and as a second course, they are so good that it is really impossible to resist them.
The procedure is really simple because once you have cut the aubergines into slices , pair them two by two, placing a little cheese and a little ham in the centre. This sort of aubergine cordon bleu is then dipped in egg and breadcrumbs and cooked in an airfryer . But let's see all the steps together.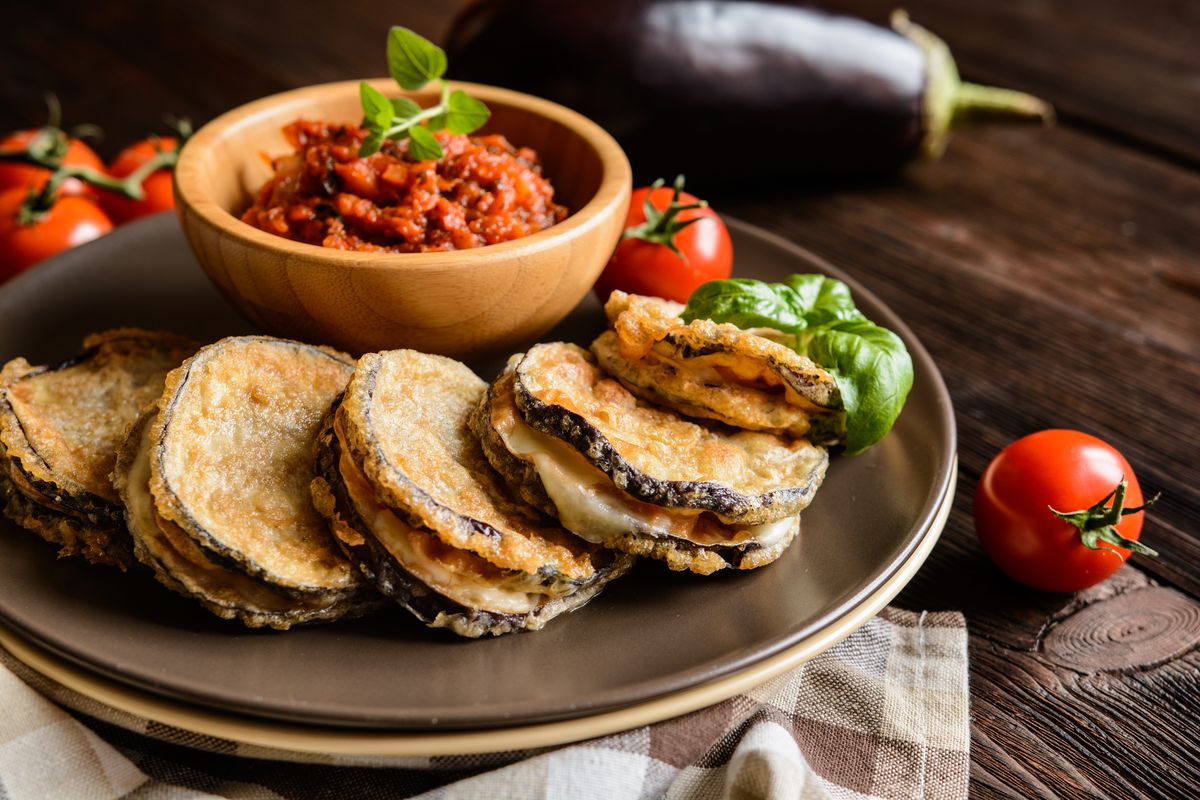 How to make eggplant cutlets recipe in an air fryer
First wash the aubergines and cut them into slices of half a centimeter thick. Season each with a pinch of salt.
Start preparing the sandwiches by placing a piece of cooked ham and a slice of cheese on half of the slices. All those pasta filata are fine: the important thing is that with the heat filino.
Then close your sandwiches by pressing well with your hands and set them aside.
In a dish, beat the egg with a pinch of salt. In another place the breadcrumbs.
Dip the aubergines first in the egg and then in the breadcrumbs and place them, as they are ready, directly into the fryer basket . It is important not to overlap them so it may be necessary to cook them several times.
Once the basket is ready, spray the aubergines with spray oil and cook at 200°C for 5 minutes . Turn them over and continue cooking for another 5 minutes, then serve piping hot.
If you love air fryer recipes then don't miss out on these delicious zucchini chips : they're perfect as a side dish!
storage
The eggplant cutlets in the air fryer can be kept in the refrigerator for 2-3 days in an airtight container. You can enjoy them both at room temperature (not cold) or slightly heated in an air fryer.
Riproduzione riservata © - WT